Instagram:
@jimmyhay
Website:
www.jimmyhay.co.uk
1. What's your story? Where are you from?
I grew up in Kingston, south-west London. My mum is Korean and my dad's Scottish. I've lived in a few different cities in England, mainly Brighton and London. I studied my first degree in Brighton which was in computer programming and I worked as a web programmer for about 8 years before I decided to go to art school and learn something more creative. I've always been interested in storytelling and narrative, so illustration seemed like the natural path for me to take. I graduated from Central Saint Martins in 2015 and have been working on my illustration style since then.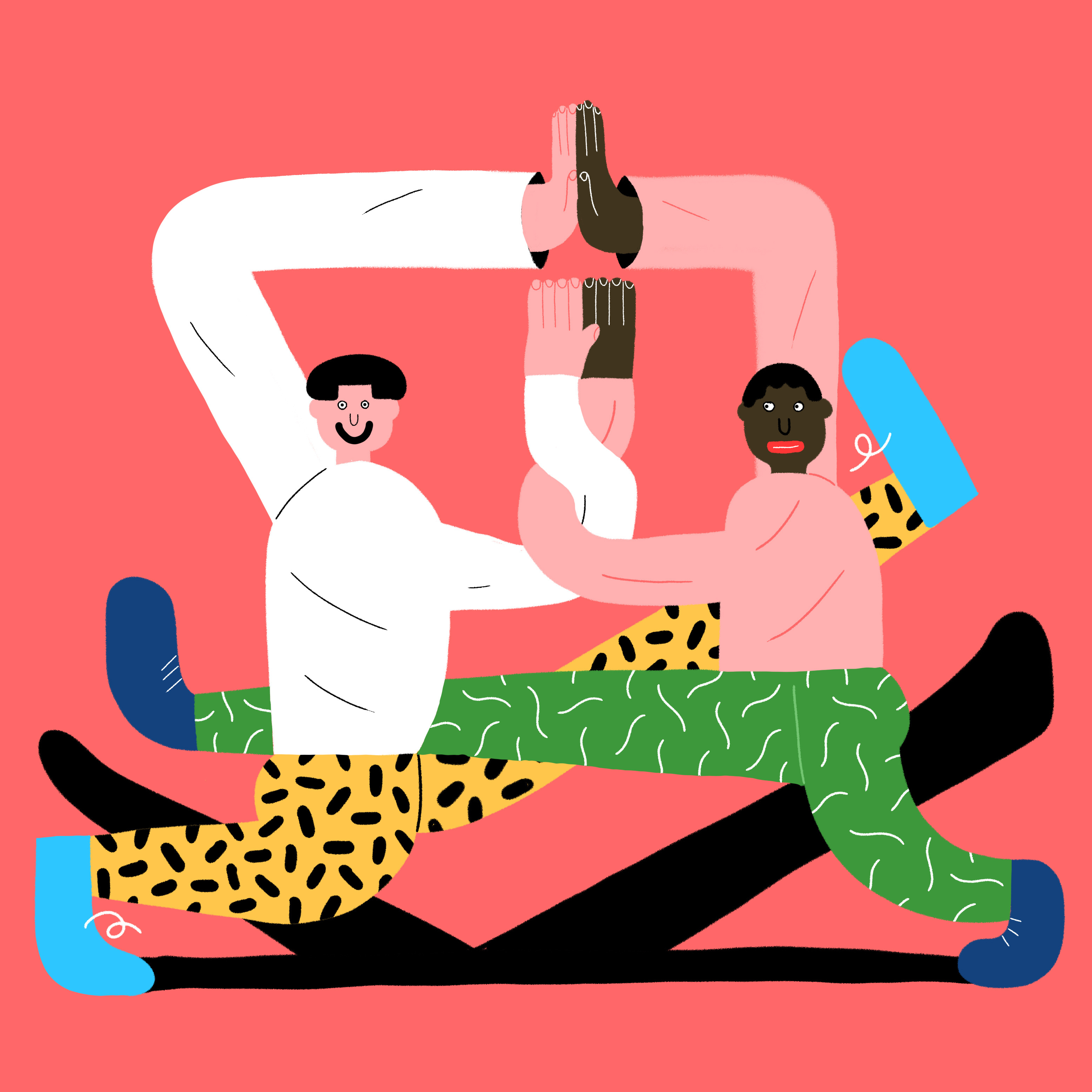 2. Tell us about your aesthetic.
I'd say my aesthetic is graphic, fun and colourful. I'm very drawn to using bold, contrasting colour in my work. I always try to bring a fun feeling to my work and it's naturally graphic since that's a good way to communicate ideas well.
3. What is your favourite medium and why?
My favourite medium has changed over time. Whilst I was studying my BA I loved printmaking. Screenprinting, lithograph, etching, I loved all that stuff. I also went through a phase of really enjoying the risograph process and how's textural it is. These days I mostly use pencil, paper and computer.
4. What is your artistic process like?
So when I start on a brief, it usually involves me sitting in silence and thinking. I sit and think about things visually in my head and try to build a picture in my mind. I then start sketching out the ideas and see how they will work compositionally. Once I'm happy with the sketches I scan them in and start to work them up on the computer, either in Photoshop or Illustrator.
5. Who and/or what inspires your work?
Matisse, Picasso, Hockney, Miles Davis, John Coltrane, Herbie Hancock, Pharoah Sanders, Keith Haring, the sea, the sky, plants, trees, cities, the internet, Andy Rementer, Bendik Kaltenborn, Jing Wei.
6. What role does art play in your life? How does it change the way you view the world?
I suppose being an illustrator, I live art every day. It takes up about 80% of my thinking. So in that respect, I'd say I'm fairly obsessed. I think it makes you more self-aware and also allows you to experience things a lot more. Kind of like, you notice things a lot more and can feel present because you understand why things are happening around you, instead of just being a bystander.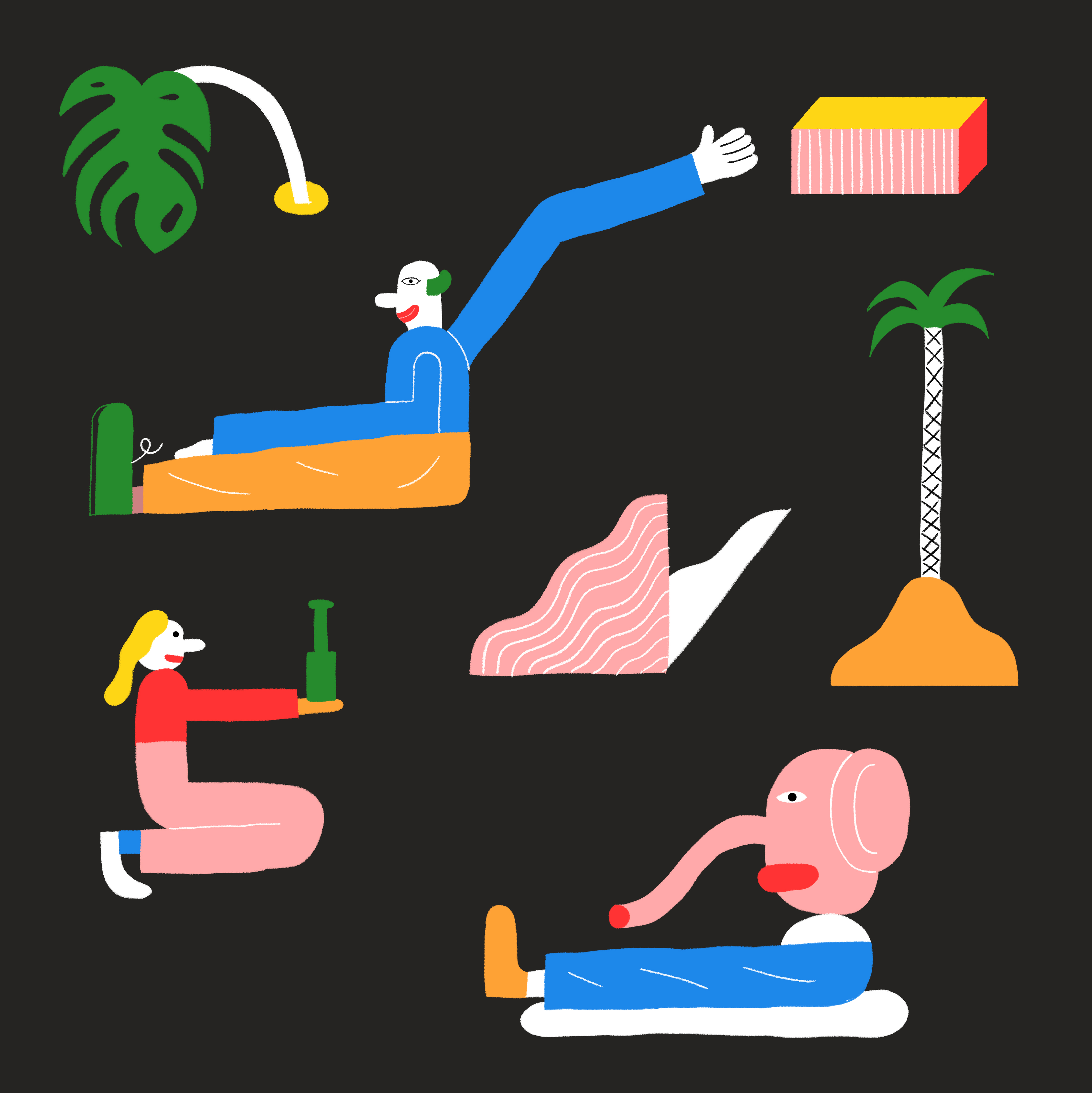 7. Where did you study?
Central Saint Martins, London.
8. Where do you see yourself in five years?
In 5 years time, it would be great to still be illustrating and hopefully to be making enough money from it to afford a decent living. It would be great to be able to share a cool studio space with other like-minded people too.
9. What about in ten?
In 10 years time, pretty much the same as 5, but perhaps with a couple of kids running around.
10. What do you hope to achieve with your art?
I hope to spread the feeling of fun and enjoyment that I get from making Art and communicate messages through imagery.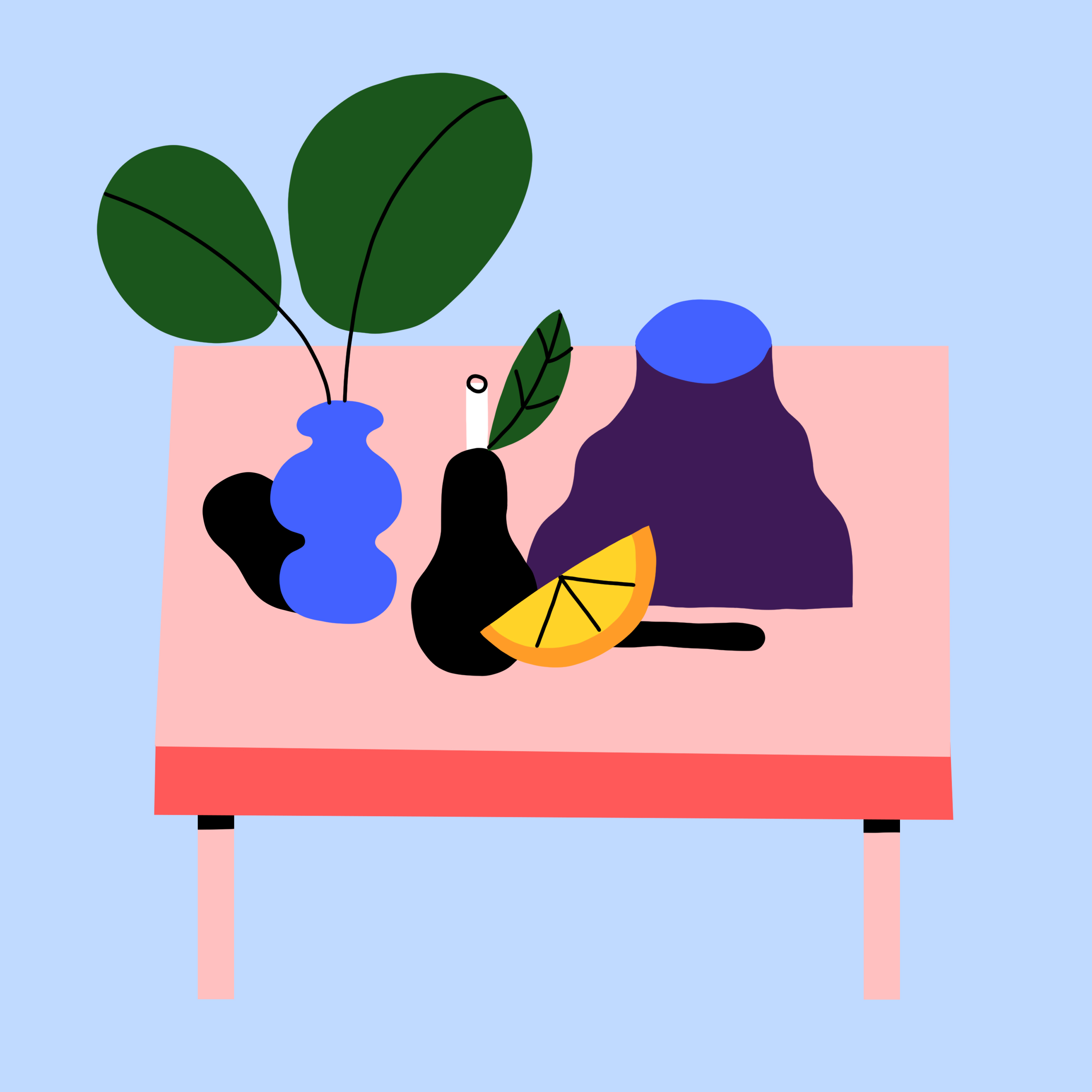 11. Now, tell us a little more about you as a person: what is your favourite food?
I love loads of foods! Korean food is so tasty, but being half Korean, I would say that. I eat quite a lot of eggs. I used to really dislike them, but nowadays I find them tasty. Mushrooms too, I hated them for most of my life until I decided I was gonna make myself like them. So I forced myself to eat them until I liked them, so they're tasty, especially with a bit of garlic and butter.
12. Favourite book?
Favourite book is 'Catcher in the Rye', by J.D Salinger. I read it in my teens and it, not surprisingly, had quite an effect on me. I connected with Holden Caulfield and understood the way he saw the world. Maybe it's a bit of a cliché, I dunno.
13. Favourite genre of music?
Jazz. I like all kinds of music but these days I listen to a lot of jazz. Anything from the old bebop and big band stuff, through to the more modern electronic stuff that is getting popular these days.
14. What are your hobbies?
I like watching dystopian sci-fi. Things like Black Mirror and Blade Runner. I also recently started learning the saxophone. Since I love listening to jazz I thought it would be a good idea to try to learn how to play some. It's a lot harder than I thought. I really enjoy it though, it's kind of like meditating cause you gotta do a lot of blowing. I think it'll be many years before I'm any good though!
15. If you weren't an artist, what would you be?
If I wasn't an artist I'd probably still be doing my old computer job. My passion when I was a kid was music but my mum told me that it wasn't realistic to be a musician so I suppose in the ideal world I would have carried on with music and become some sort of musician. Art is great though, so I'm really happy being an artist and illustrator.