Instagram:
@jjaejji
Grafolio:
www.grafolio.com/jjaejji
1. What's your story? Where are you from?
Hello. I am an illustrator in Korea. The theme of everyday fairy tale in grapolio is a series of two works each week. Based on the inspirations from everyday life, I have pictures with light and story.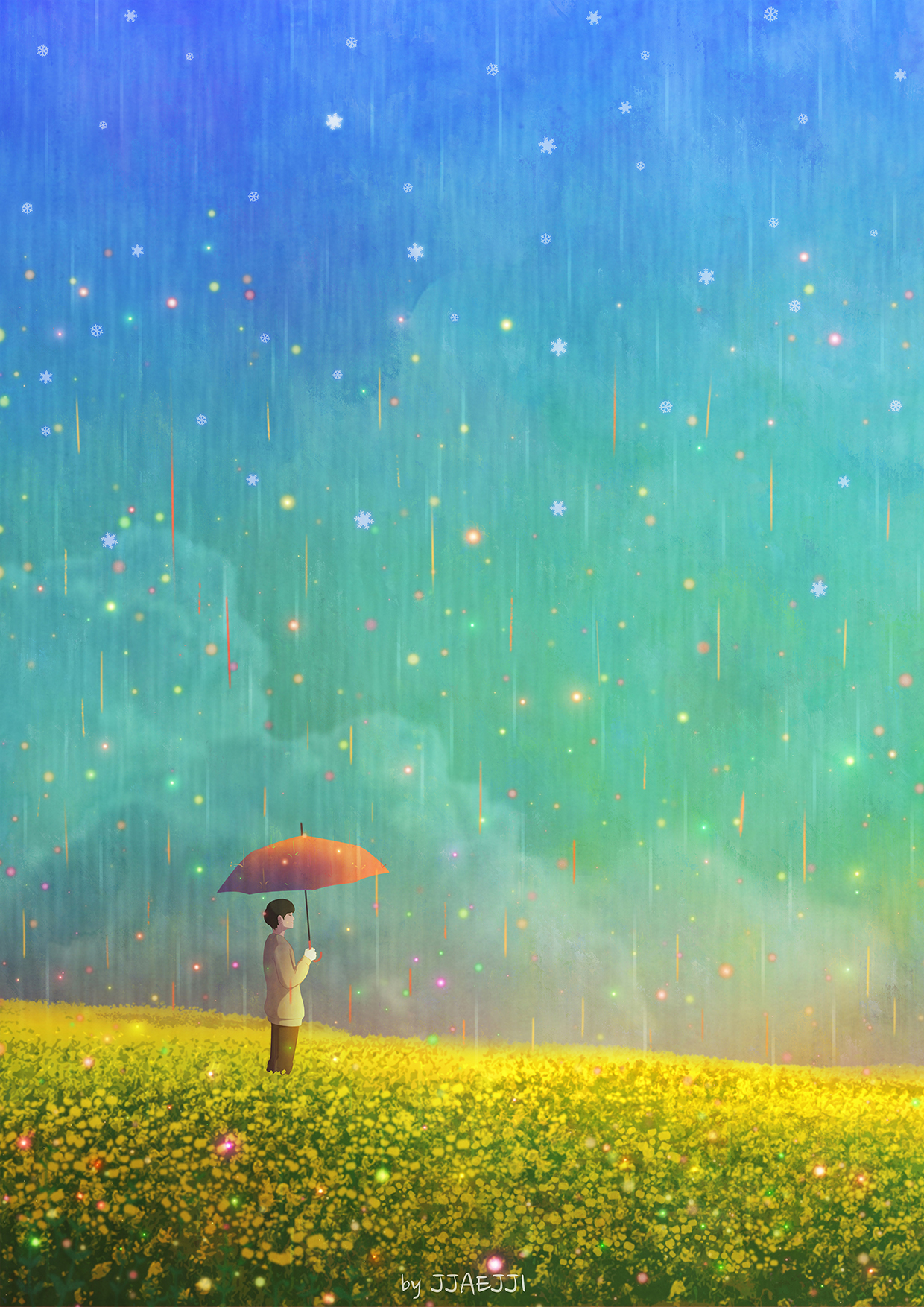 2. Tell us about your aesthetic.
I think light is the most important thing in the picture because the colors of all things look different depending on the light. The same space and objects approach different sensations according to the color of light, and by using such changes, various feelings can be put into the picture.
3. What is your favourite medium and why?
Almost everything I do is digital. It's mainly using a program called Corel's Painter. Due to the nature of the digital work, it is easy to modify and edit, so it seems to be able to make more diverse and bold attempts.
4. What is your artistic process like?
Most of the time, thoughts come to mind during daily life rather than when I sit down and distressed. If you look at the records from time to time, the composition and the feeling become clear, and then I move on to the picture. There are times when ideas come to life in the middle of drawing a picture, and sometimes there is an addition.
5. Who and/or what inspires your work?
It is difficult to distinguish it because it is especially limited, and it seems to be obtained from everyday life. It is a wonderful scenery that you have seen by chance, moments of everyday life, moments that you feel special. When I mention one sense, it seems that there are a lot of scenes that I want to see when I see something visually.
6. What role does art play in your life? How does it change the way you view the world?
It seems that the most part of it is connected to the art because it is the most thought about the picture while living. As I try to put beautiful moments in everyday life, I seem to be able to see more beautiful moments of everyday life and see the world beautifully.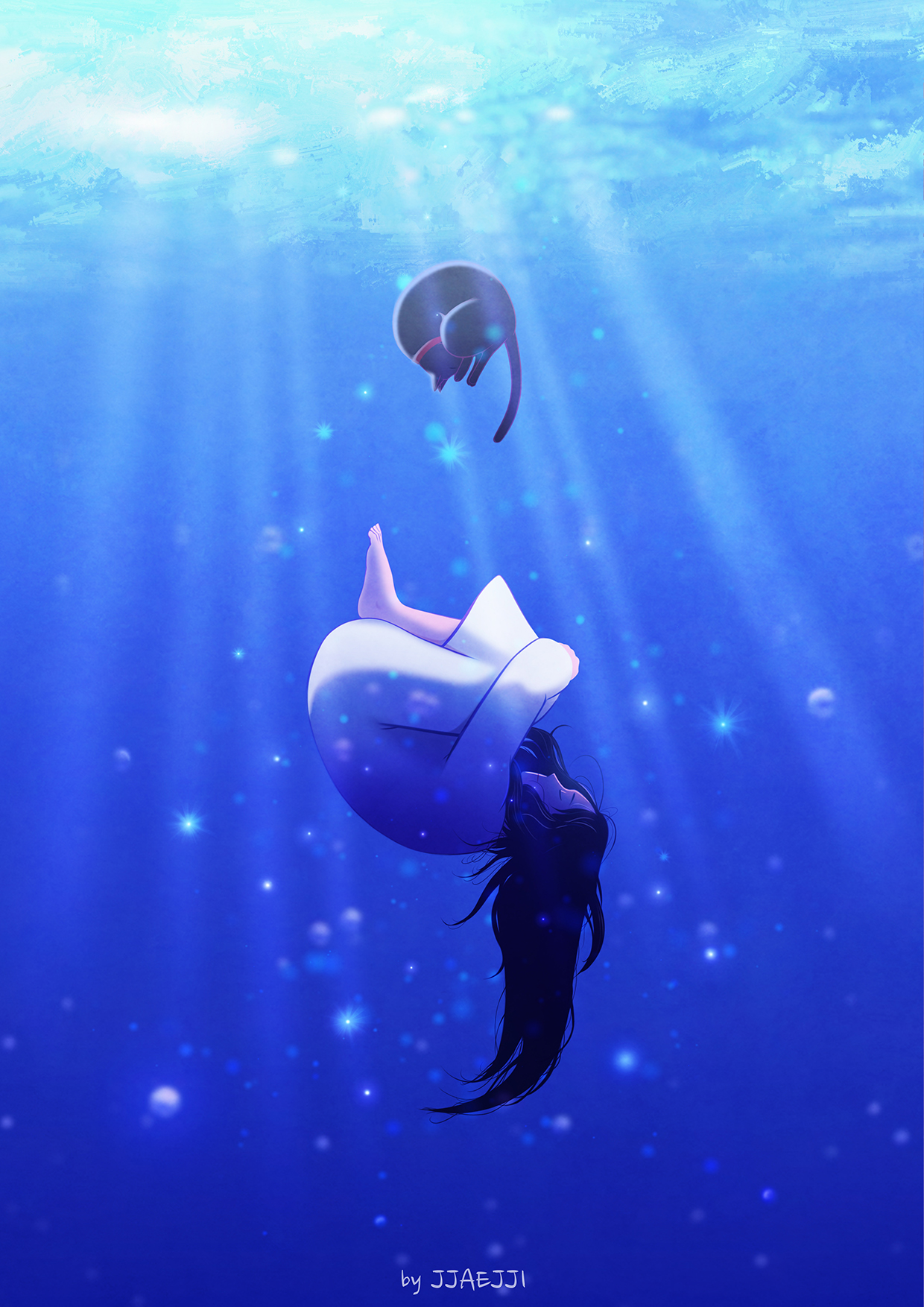 7. Where did you study?
I majored in cartoons and animations at Mokwon University in Korea. I did not learn about the illustration in the school but I learned about animation. It seems to make my own style of creation based on the background.
8. Where do you see yourself in five years?
I would like to continue to paint, and there is a desire to publish a book consisting primarily of my drawings and writings, and I think that I am heading toward other goals after publishing.
9. What about in ten?
At that time, when I was a little older, it would be in all areas, but I think painting should be a lifelong study, so I think painting skills are more advanced than it is now.
10. What do you hope to achieve with your art?
When I get material from my daily life, I have a story about a beautiful moment like a fairy tale in everyday life. I hope many people will be able to see my paintings and get a little pleasure in their daily life.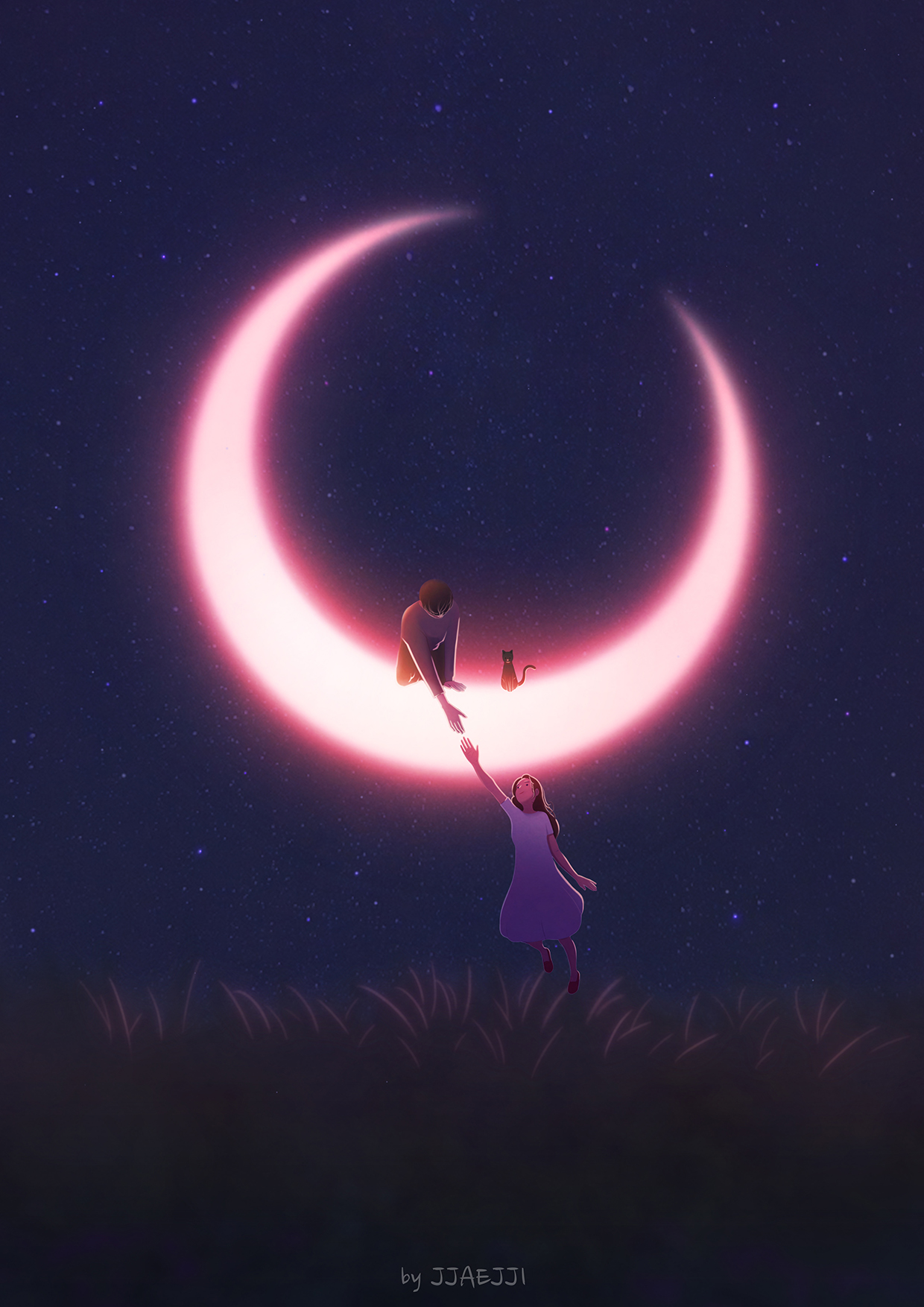 11. Now, tell us a little more about you as a person: what is your favourite food?
There is nothing special to cover, but I like Korean food in general, and I like pork cutlet if I like one.
12. Favourite book?
I like Shaun tan's picture book. Lost Thing, Red Tree, etc.
13. Favourite genre of music?
Melody rather than one genre likes good music, but it seems to be mostly calm music.
14. What are your hobbies?
I like to draw pictures at the cafe, and I also enjoy seeing the beautiful scenery by riding a bicycle. I also like watching movies.
15. If you weren't an artist, what would you be?
I haven't thought about it seriously, but I think I may have done something with my visual sense. In other field, cooking is very similar to creative work these days, so it seems to be attractive. It is often assumed that he would have become a chef as he makes the dishes beautiful through combination of various ingredients and recipes.