Instagram:
@jkroik
Twitter:
@jkroik
Facebook:
www.facebook.com/jennykroik
Website:
www.jennykroik.com
1. What's your story? Where are you from?
I was born in St. Petersburg in 1984. We left Russia when I was 4 and moved to Israel, where I grew up. My real name is Jenya (short for Eugenia), but no one in Israel could pronounce it right, so I changed it to "Jenny" in 2nd grade. I loved watching "The Bold and the Beautiful", and "Jenny" sounded to me like a character that could be on that show. When I was 15 my family moved to the United States so that I can complete my "Bold and the Beautiful" destiny, and also study illustration. I lived in Boston for 4 years, and then moved to Oregon, where I lived there for 8 years. Then I met my husband and we moved to NYC, where I live now.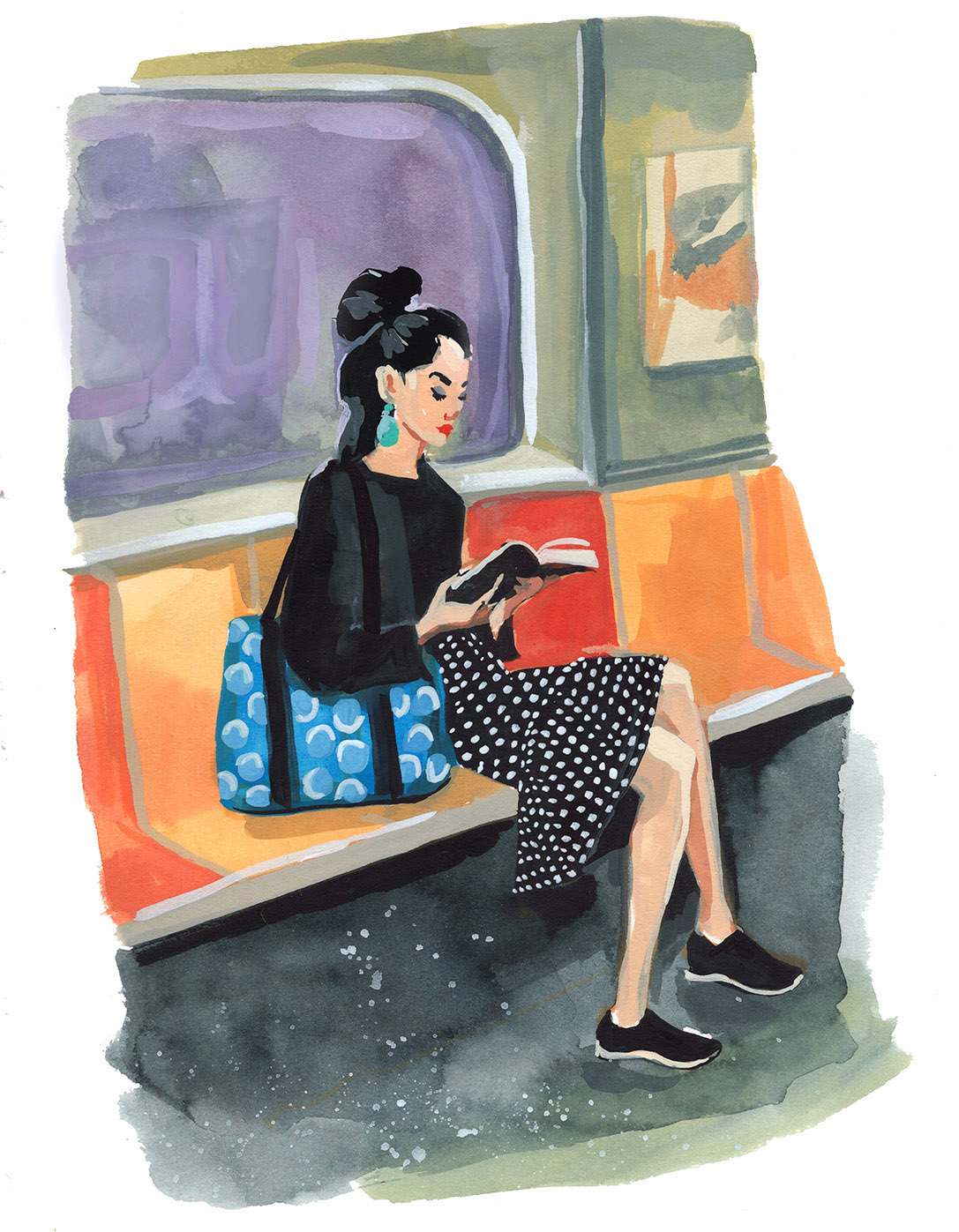 2. Tell us about your aesthetic.
My style is a bit simplified, not a lot of background usually, and color is very important. I love using reference, taking lots of photos and making people sit for me for paintings. I hardly ever paint from my imagination, but I use my imagination to highlight things that I find funny or interesting. The process makes things look a bit unreal in my paintings.
3. What is your favourite medium and why?
I love using Gouache. I used watercolors all my life so I am a water-medium gal, but I always wanted to paint opaquely. Gouache combined all the things that worked well for me: it's water-based, and it's opaque. It also translates really well into the digital world.
4. What is your artistic process like?
I feel like I am working all the time, because everything I look at can potentially be a painting. I'm very trigger-happy with my camera-phone, I am ready to snap a picture at any minute, which makes me a very annoying person to go on a walk with. When I start a painting, I have already collected some research material. I like to start my paintings directly with the brush without a lot of planning, but I create an "inspiration board" with all the photos I'll be using, artists I'm looking at, and related work I've done previously. I create more detailed thumbnail sketches if I'm working on a complex composition.
5. Who and/or what inspires your work?
I'm really inspired by the city. It's really easy to find ideas because every 5 seconds something weird happens, and someone interesting passes me by. When I lived in a small town I was also inspired by people, but I had to put a lot more effort into finding them. I'd have to wait for the Saturday Market, or a county fair, or roam around town until I found someone I haven't painted already. I am also inspired by looking at art other people make. (I have a bit of an Instagram addiction problem). It's great to see that other people are making so much great stuff all the time, it makes me a little bit anxious, like I am always behind, but it also motivates me to make more and better art.
6. What role does art play in your life? How does it change the way you view the world?
Art helps me sort out all the random and chaotic information that flies at me all the time, and helps me make sense of things.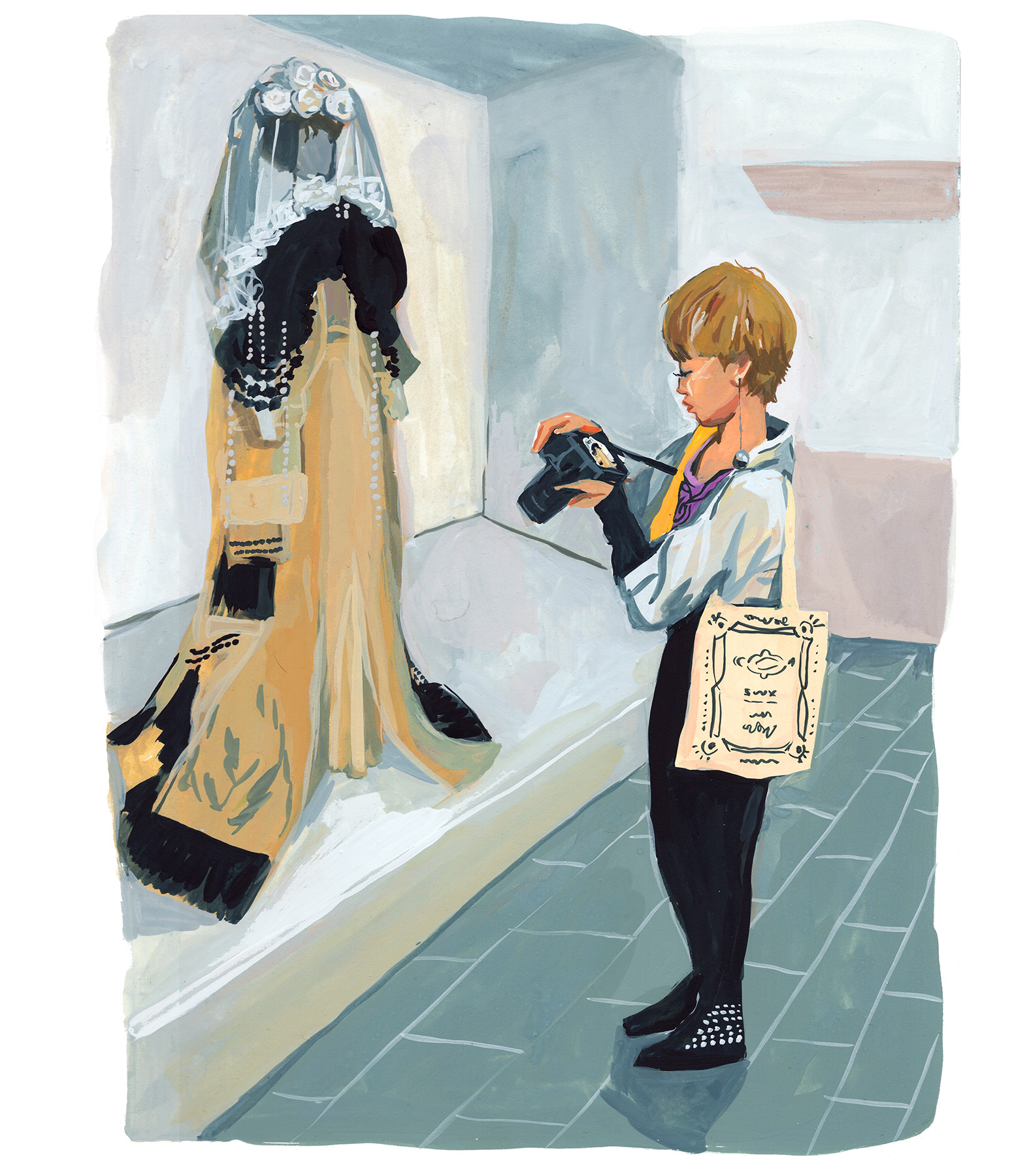 7. Where did you study?
I studied watercolor with a great Russian teacher from age 13-15. For college I went to the Art Institute of Boston to study illustration and animation. I later got my master's degree in painting from the University of Oregon.
8. Where do you see yourself in five years?
I really enjoy my work/life situation right now. I hope that in five years I can be doing the same thing I'm doing now, except getting money from my work I can live on.
9. What about in ten?
Same thing! Except maybe getting paid double??
10. What do you hope to achieve with your art?
I hope to make people feel happy. I don't think my work is escapist, but I think it may help shift the focus from judging ways of viewing the world to a new way of seeing others. I want to show the beauty in humanity, and hope that it will have even the smallest healing effect on the world.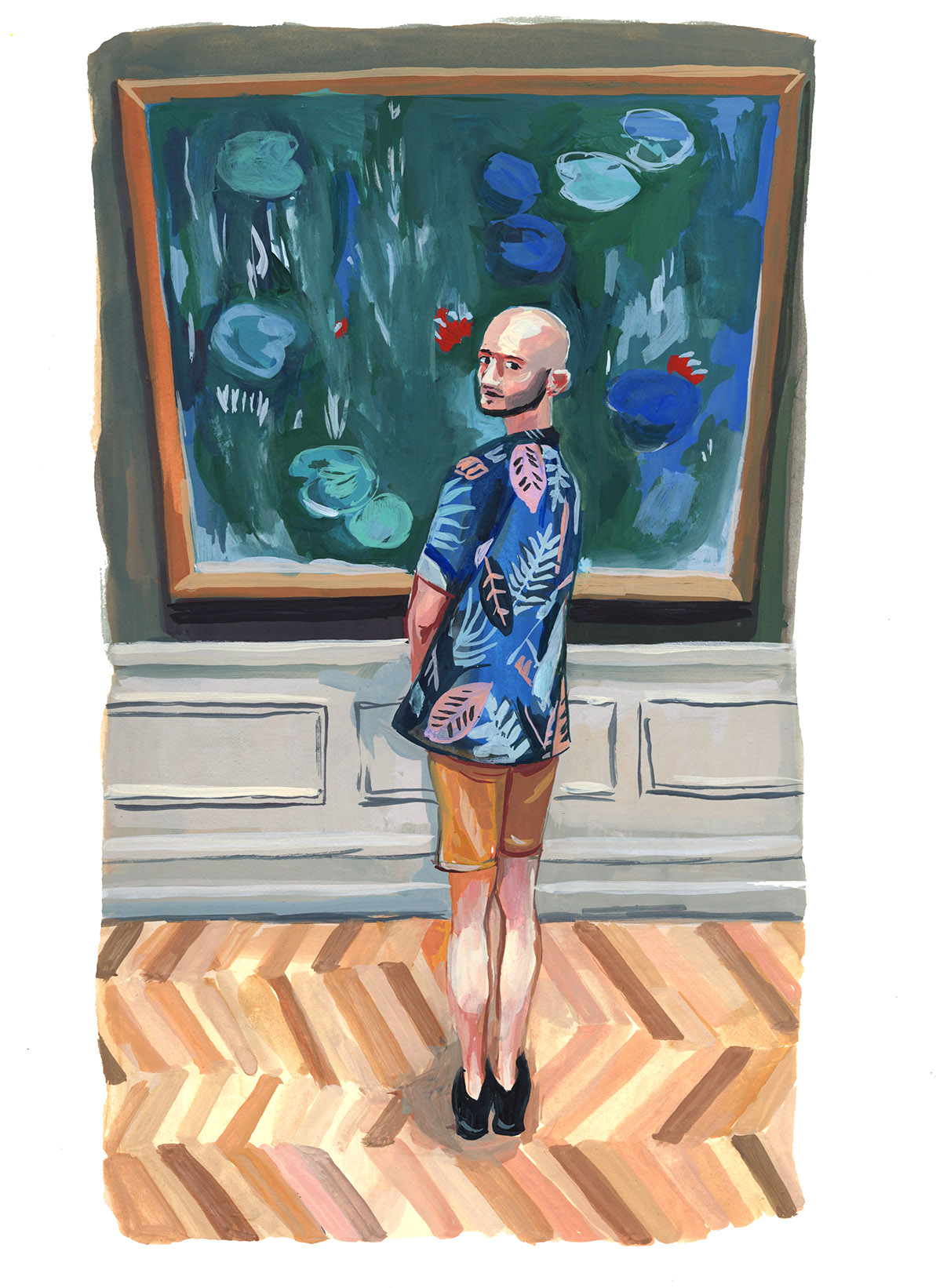 11. Now, tell us a little more about you as a person: what is your favourite food?
Chocolate cake, of course! And Sushi. But not together.
12. Favourite book?
I still love "The Catcher In The Rye", even though it's now known that Sallinger was a bit (or a lot) of a creep. It makes me think about inspiration, and being young, and whether art is related to an artist's personality, or is it just something random that passes through you like wind, and you just decide wether to cultivate it or not.
13. Favourite genre of music?
I love tons of different music. Lately, I only listen to music while I paint. I have weird moods while I paint and I can get irritated easily for no apparent reason, so a lot of times mellow instrumental electronic music works, but sometimes I rock out to the Smiths, movie soundtracks, old Britpop, Radiohead, and if it's very late at night, the best of Enya! :-0
14. What are your hobbies?
My hobbies are collecting art supply coupons, reading books on the subway and loitering in museums.
15. If you weren't an artist, what would you be?
An Olympic skater! Or a math teacher that can't do math.