Instagram:
@joan_alturo
Facebook:
www.facebook.com/joanalturoillustration
1. What's your story? Where are you from?
Hello! I was born in 1990 in Barcelona, Spain, where I grew up. I have been drawing since I was a kid, it was a way to express myself and shape my thoughts. I have been interested in many different topics and techniques. My main focus now is on digital work and within the editorial illustration field.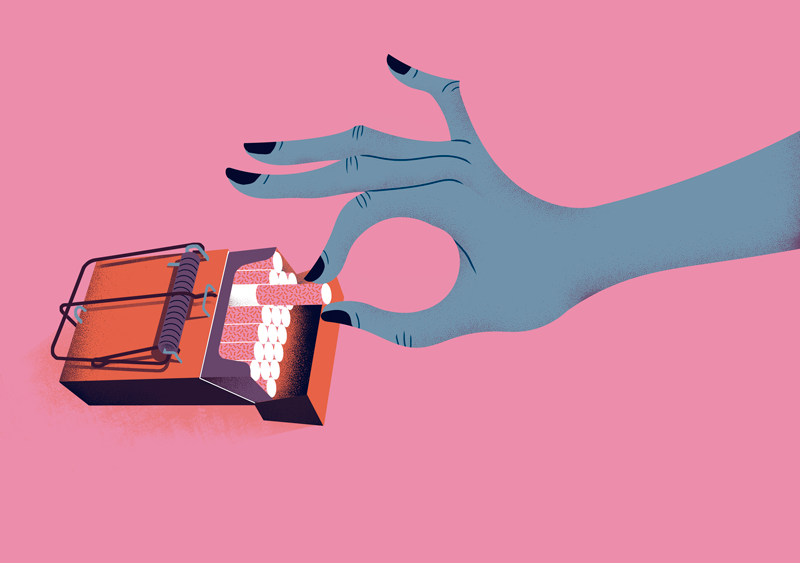 2. Tell us about your aesthetic.
I'm always exploring new ways to communicate but I would say my work is refined, minimalist and geometric with flat shapes (no outline) consolidated with handmade textures, patterns and a bold, selective colour palette.
3. What is your favourite medium and why?
Nowadays, I prefer to work on a digital tablet with Photoshop and Illustrator, as it allows you to work faster and go back easily if a problem occurs.
4. What is your artistic process like?
For me it is just as important to communicate an idea effectively, as it is to execute the illustration in an aesthetically appetizing way. I always use observation as a starting point. I then research a concept and develop a unique idea through a visually poetic language. Once I have the concept I do a fast sketch with pencil on paper. Then I scan it onto the computer in Illustrator, where I add the flat colour shapes and lines. Once I have completed it I do the final details on Photoshop and add the final colour palette, textures and patterns.
5. Who and/or what inspires your work?
I find it fun to focus on people rather than landscape. I'm very inspired by tattoo culture, the punk movement as well as social topics. I also spend a lot of time looking at many contemporary illustrators that inspire me greatly. I think it's really important to take a look to what people do, but I love to interpret the world how I see it, with my subjective point of view.
6. What role does art play in your life? How does it change the way you view the world?
For me art its everything, when I wake up I draw, when I rest I like to view illustrations from many different artists. I also love to go to zine fests, exhibitions and read books about illustration. I am obsessed.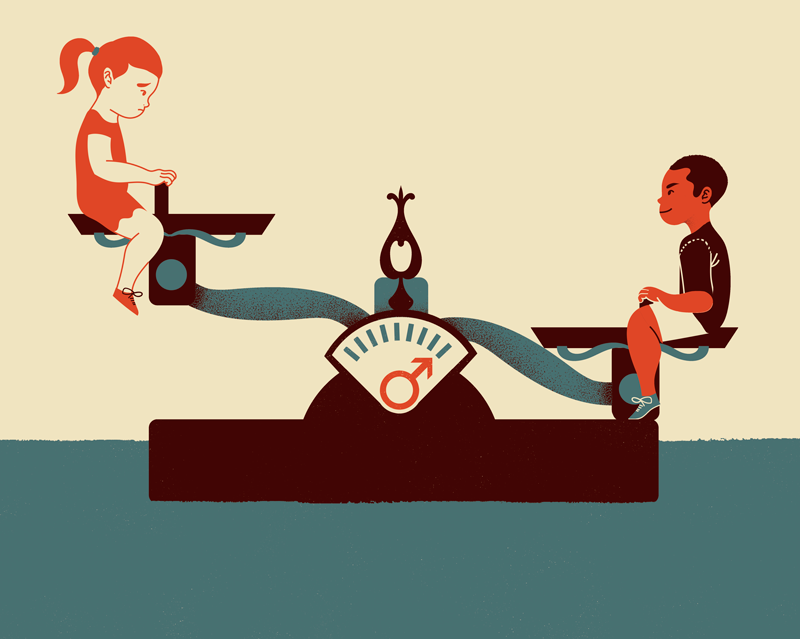 7. Where did you study?
I studied Fine Art at the Universitat de Barcelona where I learnt the basics of drawing and painting on to canvas. Then I went on to study illustration in Escola Massana, where I discovered to communicate an idea thought my work more effectively. And finally I have recently graduated with an MA in Illustration from Arts University Bournemouth in the UK. This allowed me to consolidate my style and be involved in a completely different culture and therefore go outside of my comfort zone.
8. Where do you see yourself in five years? Working in an agency?
Personally, it is difficult to imagine my life in the long term. I like to live in the moment. However, I do have a goals list that I try to stick to, my main target which I would love, is to keep working as illustrator full time, which is a big possibility as I do prefer to work by myself. I have to say though, I dislike negotiating and finding new commissions, so an agency would be the most suitable option for me as it would allow me to focus a 100% of my time doing what I love, drawing.
9. What about in ten?
That is too far in the future for me. I don't have any idea what I will be doing by then, hopefully the same thing!
10. What do you hope to achieve with your art?
I love to communicate a message with my work, usually a social critique. I have done a lot of illustrations that comment on the world that surrounds me with a beautiful stillness. This is what I try to show in my work.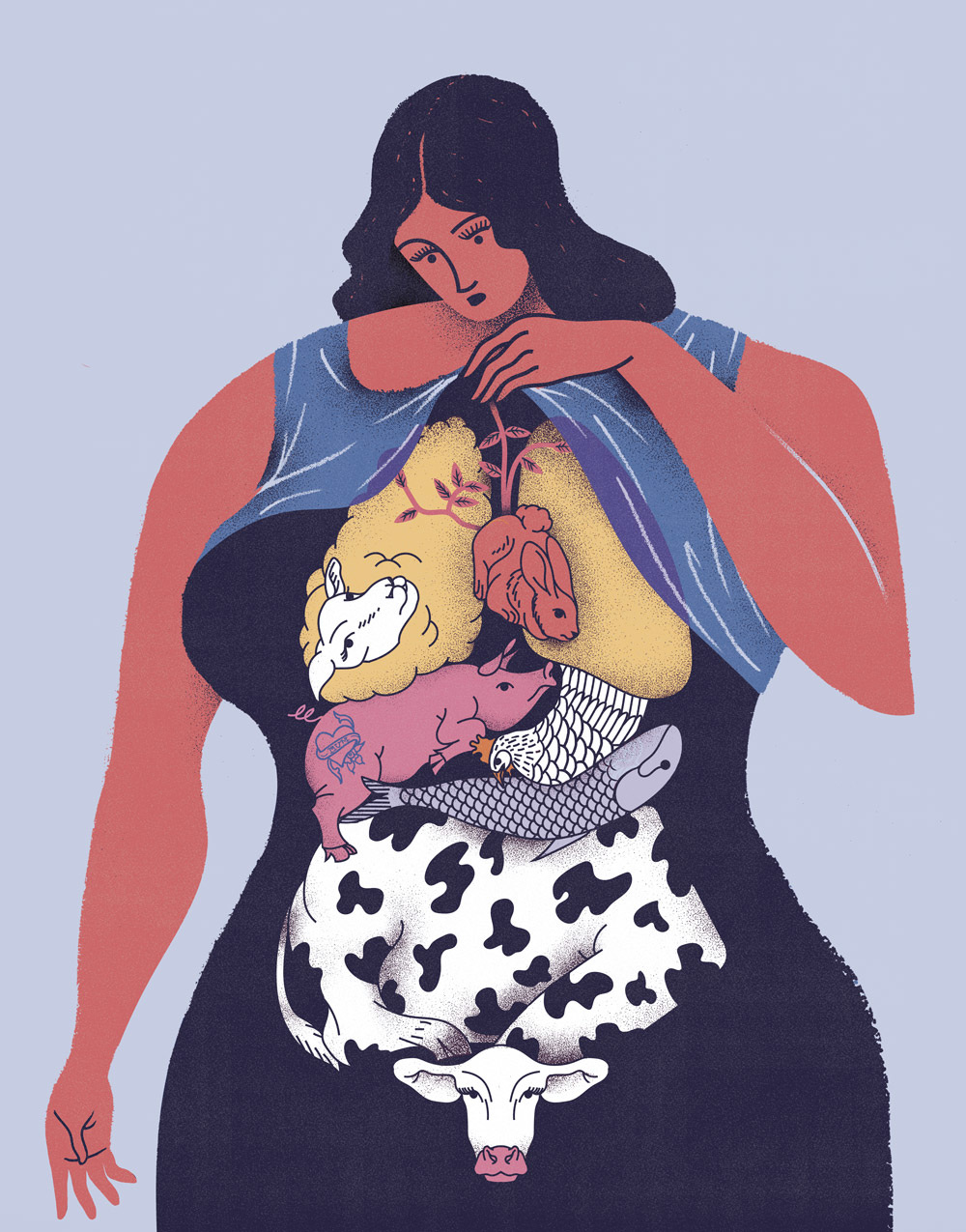 11. Now, tell us a little more about you as a person: what is your favourite food?
I absolutely love avocado, pizza hand-made seitan and of course chocolate.
12. Favourite book?
I have a lot of favourite books but I would say NOBROW is my 'bible', and the book produced by then My Dad Used To Be Cool illustrated by Keith Negley is really cool.
13. Favourite genre of music?
I love punk rock, doom and all the genres that have guitar and drums!
14. What are your hobbies?
Because I spend way too much time working on my computer I need to balance my life by doing exercise. I always use my bike as transport and I love to go skateboarding as much as I possibly can with my friends. Barcelona is an amazing city to skate!
15. If you weren't an artist, what would you be?
To be fair I don't know. I honestly don't think I see myself doing anything else.