Instagram:
@joan.manel
Facebook:
www.facebook.com/joanmanelp
Behance:
www.behance.net/joanmanelperez
1. What's your story? Where are you from?
I was born 23 years ago. I spent my childhood and teenage years drawing at class. Later I decided to study Arts and Design at Escola Massana in Barcelona. Where I just moved to work on a shared studio.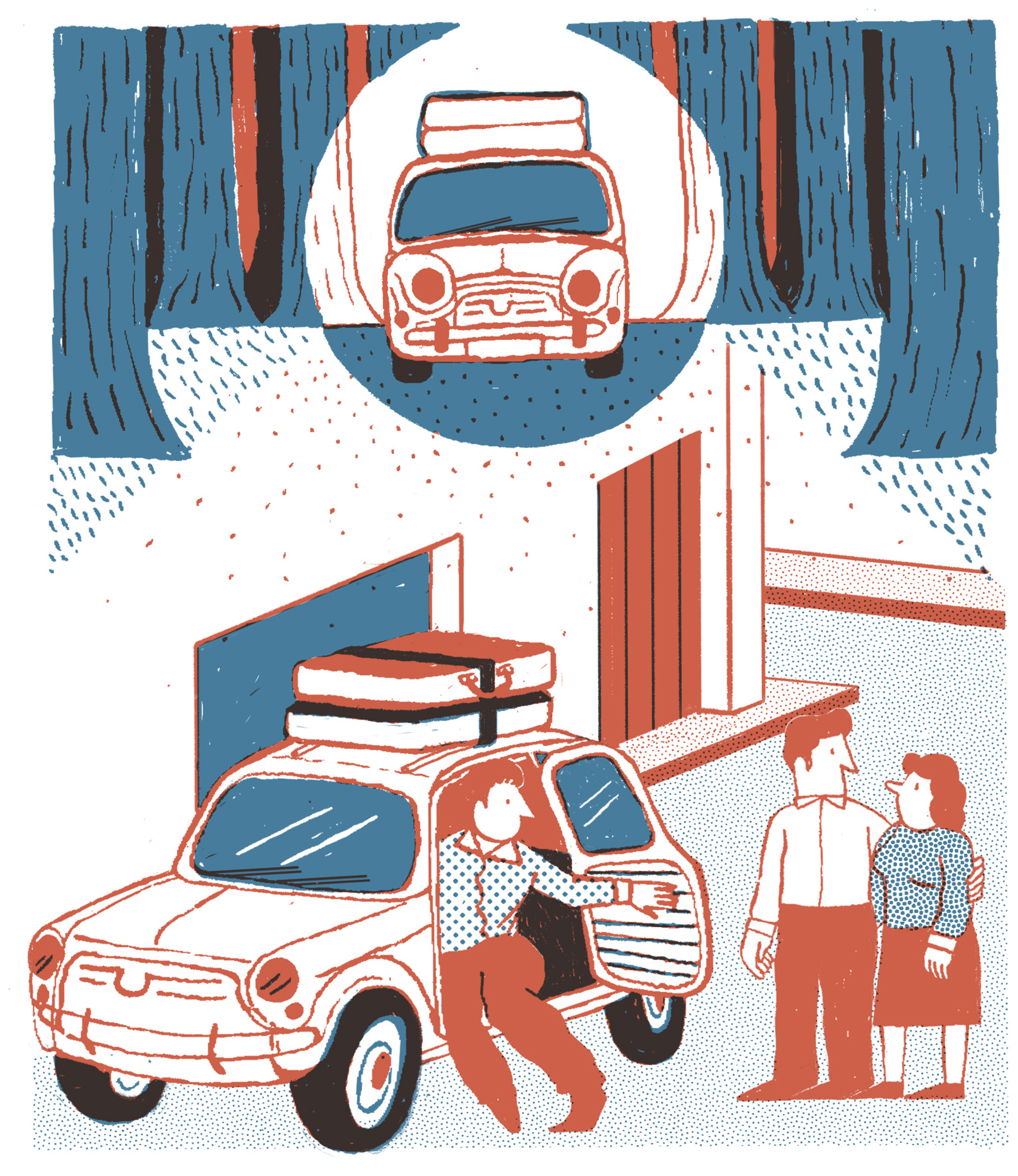 2. Tell us about your aesthetic.
I used to like many different kinds of styles and lines (which I still do), until I got to university and one of my teachers took a Jim Flora's book to class. Then I discovered the american cartoon aesthetic, which I hope I usually mix with the European comic line, which I've known since I can remember (Tin-tin lover 4ever), as a result of my work. I also get old printed imagery, some as Manolo Prieto's work, match boxes, sewing thread boxes, etc... as a strong reference.
3. What is your favourite medium and why?
One I no longer use so much, stamping. I love the process of making a drawing become a stamp by color and shape separation and the graphic result it gives, with that worn effect it gives and none totally defined shapes. This medium forces you to simplify shapes as long as you have to make them become a stamp, so in my opinion it becomes a powerful graphic resource.
4. What is your artistic process like?
I always start with references to define the line I need or want to work each time. So I start to draw (my sketching process is really free, referring to techniques or means). Then I choose a palette of colors (always try to use less than three basics, which I use to mix to get a richer range of colors). I make a selection of those sketches which I think are the best for each occasion and join them to build a whole image, which I scan and move to photoshop, where I finish the piece.
5. Who and/or what inspires your work?
I've got maaany artists as a reference, which I usually consult. What I basically try to do while working is to create images that, for myself as a child, had awaken that restlessness that impulsed me to be where I am.
6. What role does art play in your life? How does it change the way you view the world?
At some way it does. Trying to think about this, I think it helps as a filter for my daily life. I mean, once I've drawn something, I can understand it a little more. So it helps me in both ways, to put in order my own mind and also to try to understand my environment.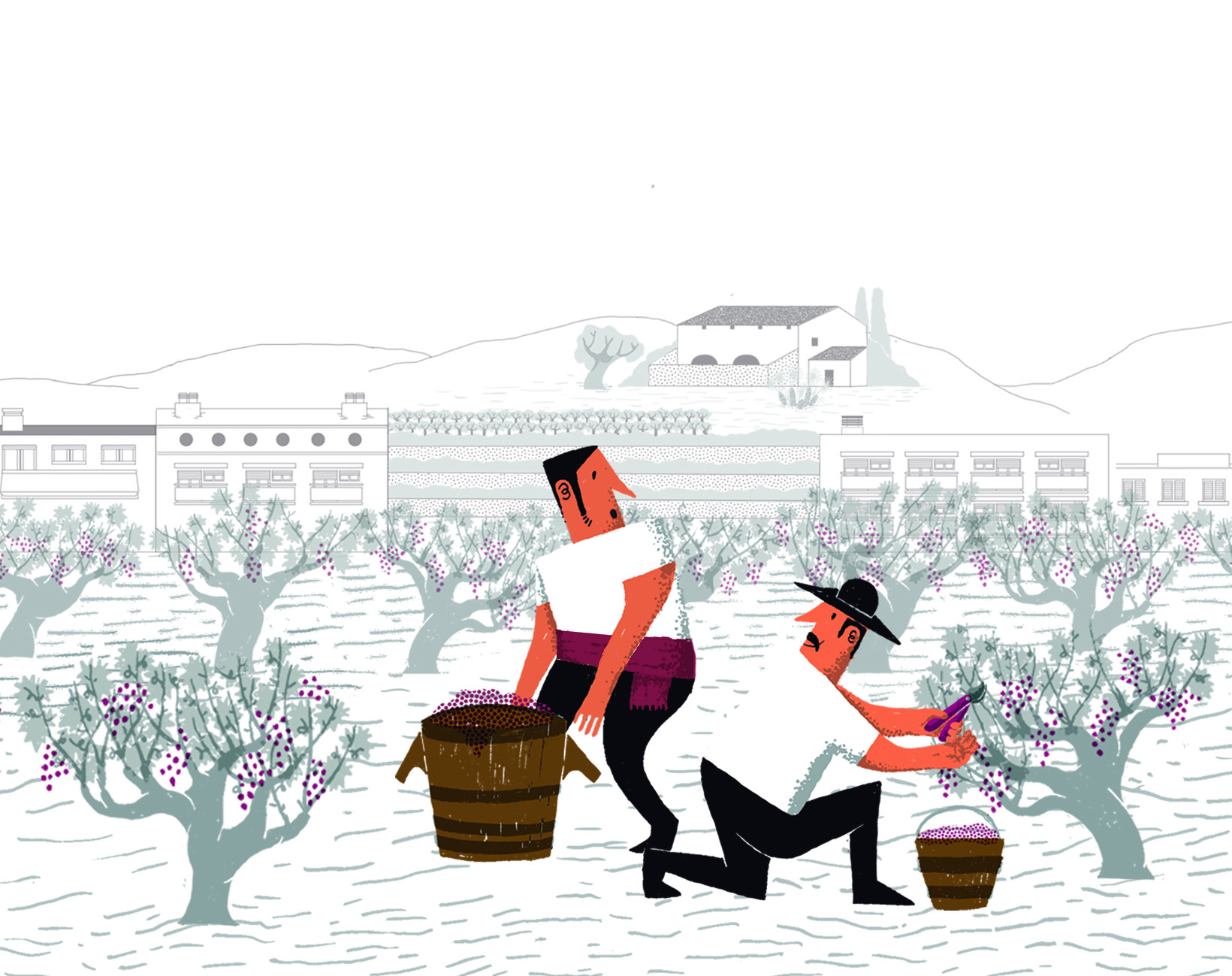 7. Where did you study?
I studied Arts and Design at Escola Massana. Started at 2011, later, I voted in the graphic narrative itinerary. I graduated on 2016 after exposing my final project on June.
8. Where do you see yourself in five years? Working in an agency?
Our guild is a hard one. So I'd settle for being where I am. Working all day on what I like. Maybe far from Spain, that's the fact.
9. What about in ten?
Expensive cars, expensive mansions. In Beverly Hills.
10. What do you hope to achieve with your art?
No more than offering it as a tool to rethink our lives and our environment. And to awake on those who watch it the restlessness feeling I find watching to other's art. Also introducing humor, a strongly necessary implement to understand our times and to deal with their causes and effects without becoming mad. Art's got to be compromised, at least mine's got to.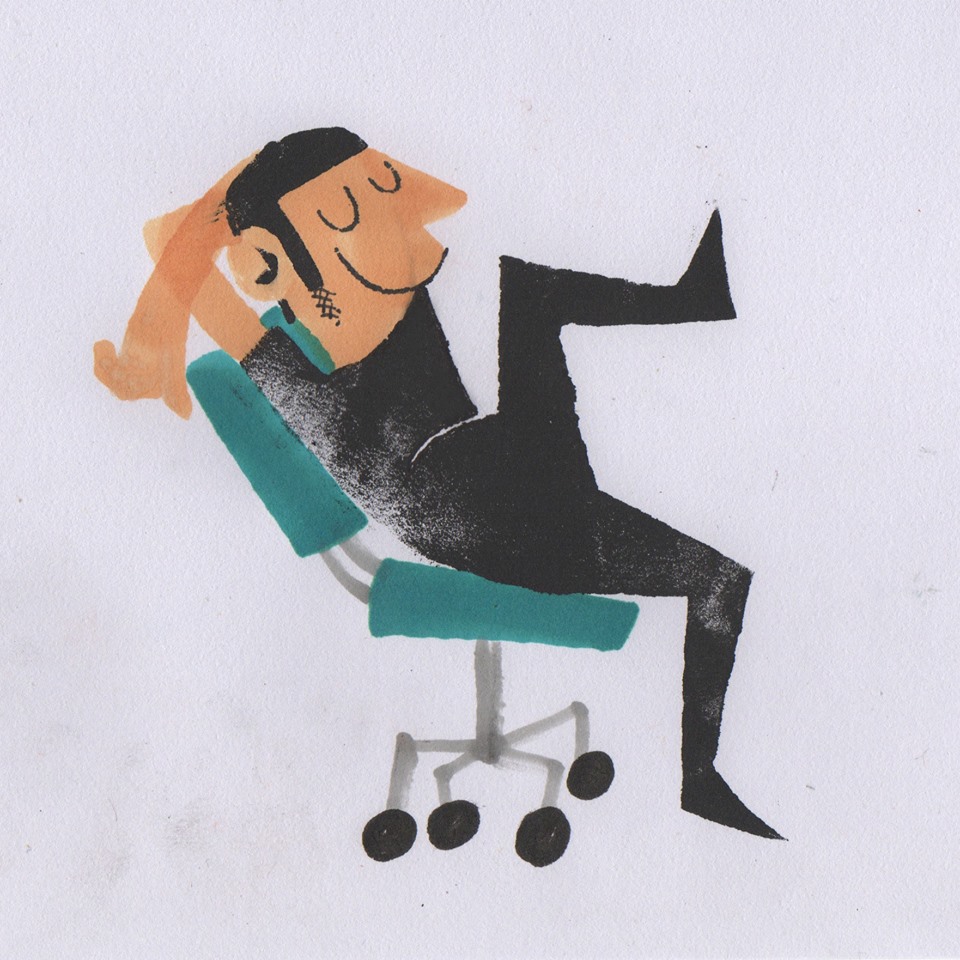 11. Now, tell us a little more about you as a person: what is your favourite food?
Há! I love yogurt!
12. Favourite book?
I enjoy reading poetry and playing to understand it's way of working. So I like from Gloria Fuertes' children poetry, to Bukowski's out of norm work.
13. Favourite genre of music?
Rock, with all it's meanings and surnames.
14. What are your hobbies?
While I'm not drawing I use to play guitar and drums. Also at summer I try to keep not so far from the mountain.
15. If you weren't an artist, what would you be?
Definitively a facade restorer for cathedrals and churches.