Instagram:
@joanna.gniady
Website:
www.joannagniady.com
1. What's your story? Where are you from?
Hello, I'm Jo. I live in Wroclaw, a charming city in south-western Poland. My studio is located in a historic, a bit dreamlike building in the very centre, some steps from my favourite sculpture, created by Alessandro Mendini. It's a big pleasure to work (and sometimes also party) there.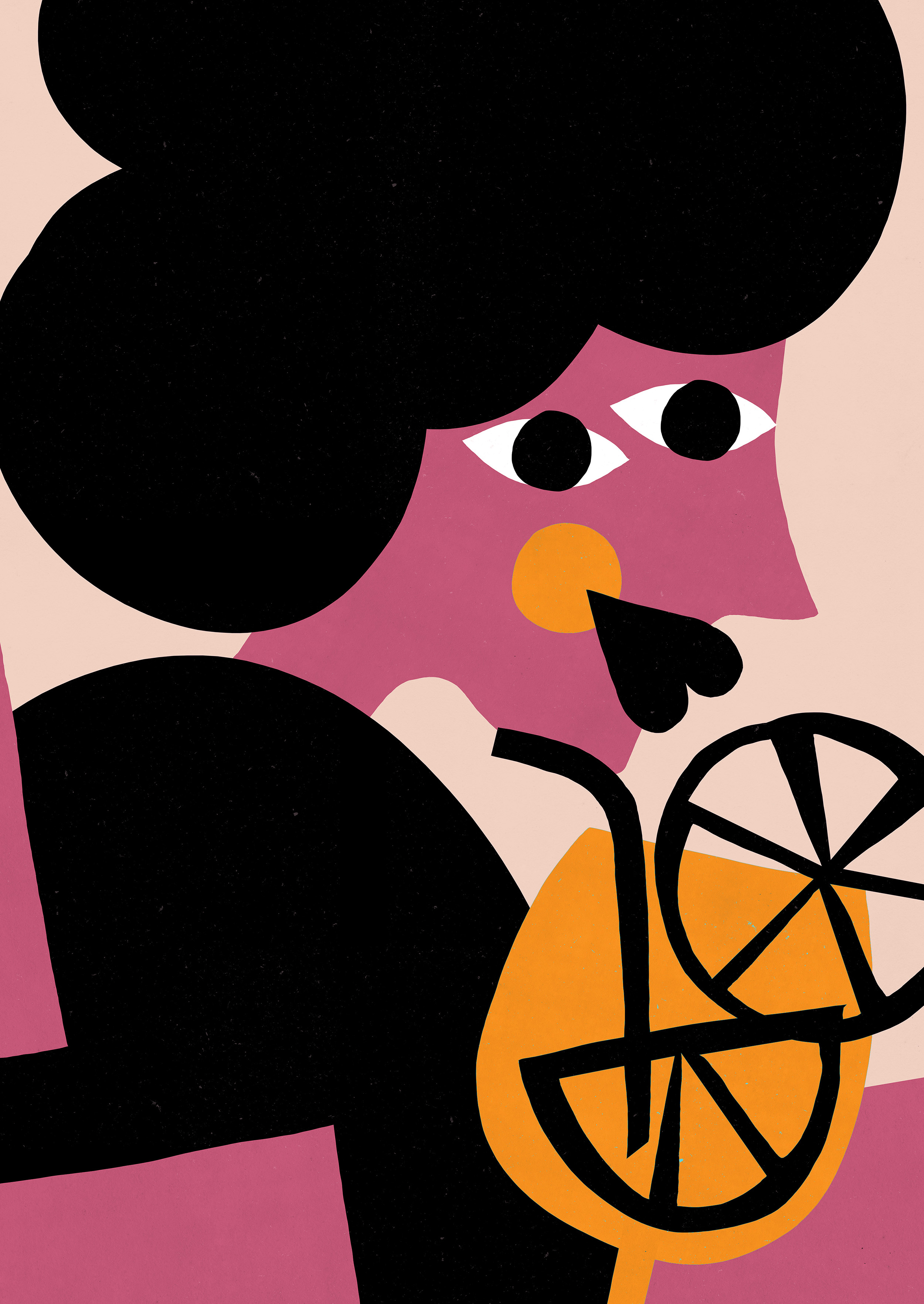 2. Tell us about your aesthe6c.
Flat, bold, slightly surreal and not too much complicated.
3. What is your favourite medium and why?
Most of the time I work digitally, using a lasso tool in Photoshop. So it's even more like cutting than drawing. Nonetheless, I love painting with black ink and, after hours, playing with different mediums: acrylics, gouache, pastels or just coloured pencils. Cutting digital paper gives me flexibility and possibility to test different options and try various compositions. It's essential in jobs with short deadlines. Painting requires courage and resoluteness and brings lots of happy (and truly beneficial) accidents.
4. What is your artistic process like?
I sketch and write a lot. But the most important part is finding an idea. Occasionally it appears as if by magic but often it needs some time and energy. I usually hunt for it at the gym. Running in place is so boring that my mind goes crazy and generates lots of concepts for illustrations. Then I work on the computer. As I told you, my technique is similar to collage, so first I cut various shapes from my paper-like textures and then I play around with them to find the best composition and colour combination.
5. Who and/or what inspires your work?
I travel as much as possible, even if it's just a one day trip to Berlin (which is 4 hours away from my city). Big museums really inspire me, I love getting lost in Prado, Uffizi or Musée d'Orsay. It's never enough of Old Masters and never enough of modern art. I still can't decide what teaches me more. I've just come back from Japan and currently, it's my biggest inspiration. Yayoi Kusama, Tadao Ando, old woodblock prints, Kabuki theatre, Ikko Tanaka, not to mention beautiful details of nature and everyday life... Hopefully, my secret "Japanese" project will be finished soon.
6. What role does art play in your life? How does it change the way you view the world?
When you have only two pennies left in the world, buy a loaf of bread with one, and a lily with the other.
That Chinese proverb explains everything.
7. Where did you study?
I studied literature and art at the University of Wroclaw, which means that I had to read tons of books and watch thousands of paintings. That knowledge is very useful in my job right now. I researched mainly into the dark and gloomy
fin de siècle
and my big dream is to illustrate Baudelaire's
Fleurs du Mal
.
8. Where do you see yourself in five years?
In a bigger studio with even more friends (and parties) around. And with a suitcase in the corner, always ready when I feel like running away for a couple of days to work in a different place on earth.
9. What about in ten?
In a studio with a robot assistant sorting my emails, sharpening my pencils and taking care of my business at the post office.
10. What do you hope to achieve with your art?
[Thinking…]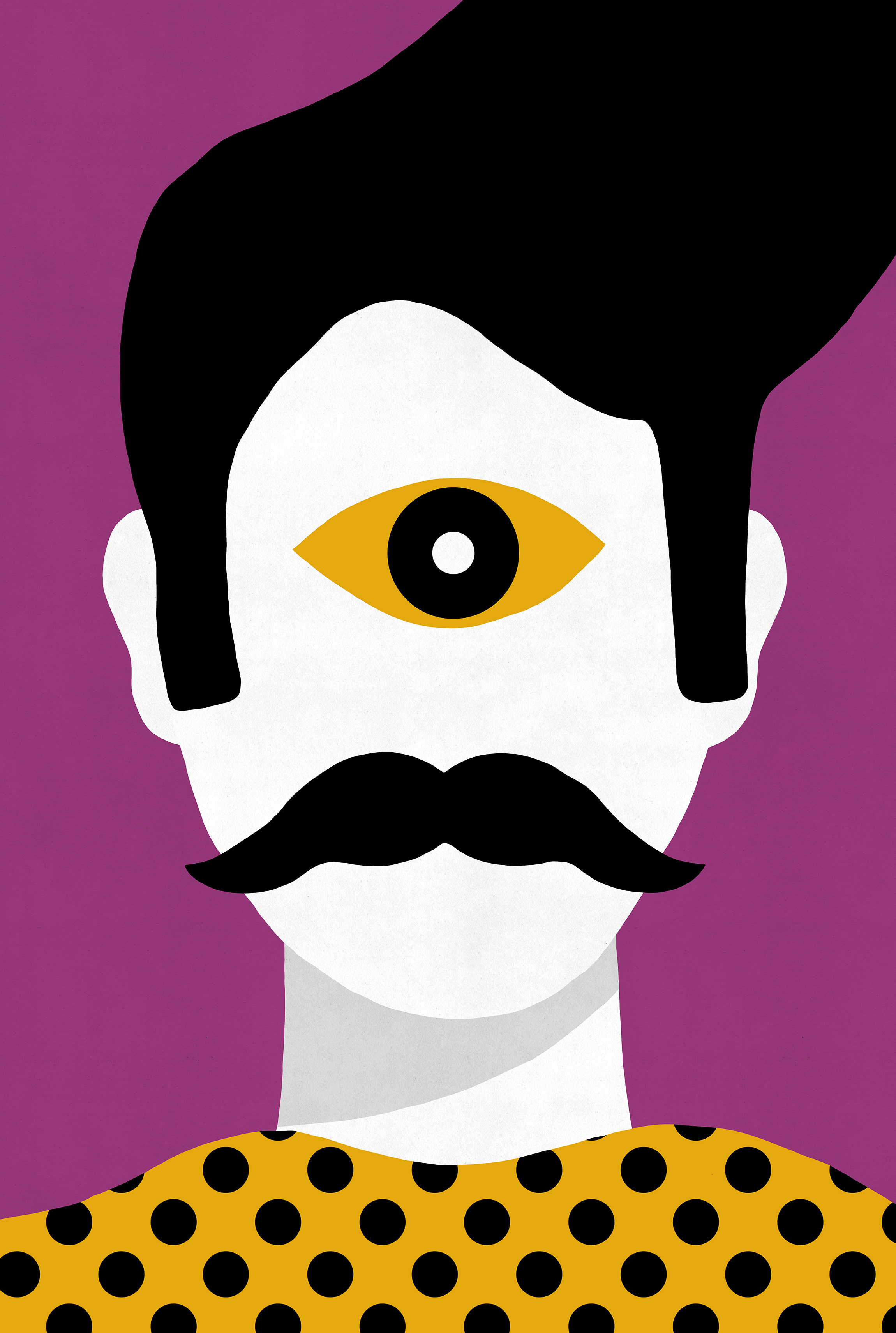 11. Now, tell us a little more about you as a person: what is your favourite food?
Raspberries.
12. Favourite book?
A
rebours
by Joris-Karl Huysmans.
13. Favourite genre of music?
Depends on my mood. Today I'm listening only to the cool guys I discovered some days ago - Boys Age.
14. What are your hobbies?
Taking lots of photos with mju ii and forgetting to develop them.
15. If you weren't an artist, what would you be?
Professional mattress jumper.