Instagram:
@joannaharveyillustration
Website:
www.joannaharvey.co.uk
1. What's your story? Where are you from?
I grew up in a really small but very beautiful seaside town on the South West Coast of England called Brixham. There isn't a lot where I live really unless you really love charity shops, beaches, pubs or fish and chips! (Thankfully I like them all!) My secondary education was obtained at a Grammar School… although I enjoyed school and was quite 'academic' I always knew from a really young age that I wanted to pursue something artistic. When I finished my A-Levels, I did an Art Foundation for a year in a lovely place called Totnes, which is where my love affair with illustration began. I didn't quite feel ready for the next big step to University when the time came around however and wanted to travel, so I took two years out of education that I filled with working full time, travelling and creating (as much as I could on the side) but the less art I had time to make the more I missed it and felt less like myself; which is when I knew I needed to get myself off to University to start my degree.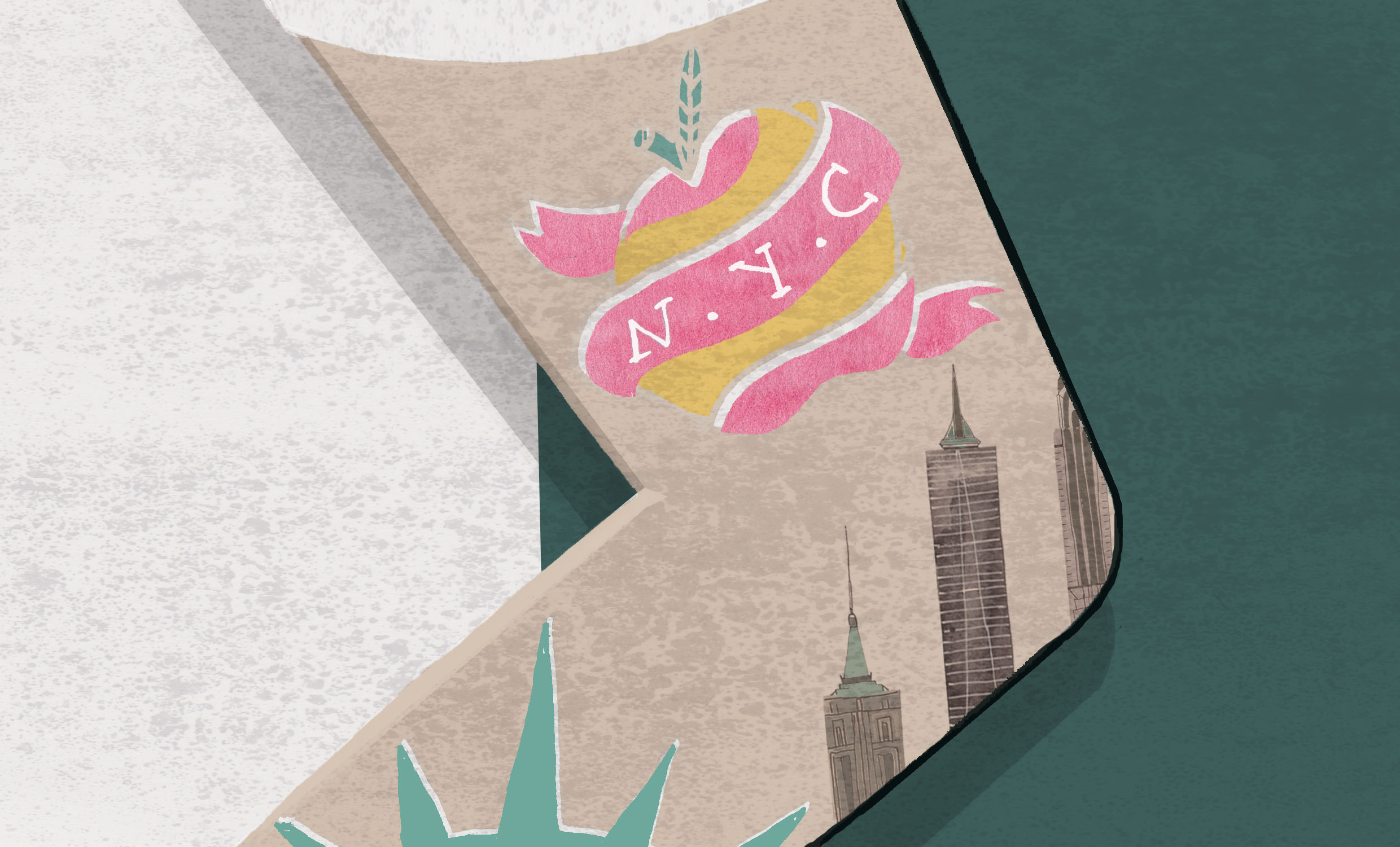 2. Tell us about your aesthetic.
As it stands I still love playing around with lots of visual languages and I tend to work in a range of different ways- still trying to figure out exactly what 'my thing' is and I'm not entirely sure if I'll ever completely settle on one, so it's hard to pin point my aesthetic but I love experimenting, busy sketchbook pages, bold/clean/graphic lines, collage, patterns, collections, textures and limited colour palettes. (Not much then!)
3. What is your favourite medium and why?
Ahhh mixed media! I really love to work traditionally with my hands, as I am a very tactile person. Usually the work I produce is a combination of collage, line drawing, some kind of paint or ink and then put together digitally. I also really enjoy sewing, using fabric and goodness knows what else! Although at the moment I have been working a lot with fine liner on paper that I then scan and colour digitally using Photoshop and I am enjoying that medium too.
4. What is your artistic process like?
I tend to start by researching the topic of the project/brief and then fill pages of my sketchbooks with mind maps, sometimes with a few quick drawings on- but mostly just through words. Then I move on to sketches, roughs and more resolved drawings. I try to just get my visuals down as quickly as I can without much thought, just experimenting with media as I go along, as I always find I produce my best work in this way; when I'm just creating naturally and not overthinking it. Amongst these pages of drawings/experiments are usually the elements of my final image. I then start to piece the final image together. I've learned that if I spend too long over thinking a final image or trying to make my work into something it's not; my illustrations aren't as resolved or successful.
5. Who and/or what inspires your work?
Everything, day-to-day little things that happen, or that I hear or see. Also thousands of artists… I wouldn't know where to begin with a list of them. There are a lot of elements that inspire and influence me from tattoos/tattooing, to museum collections, architecture, religious iconography, packaging, stamps, my personal hoards of old/found ephemera and kitsch/unusual/cutesy objects (I love objects!)
6. What role does art play in your life? How does it change the way you view the world?
Art is integral to my life in many ways. From the way my desk and bedroom look, to the pages in my sketchbook. I think the creative eye views the world in a different way to someone who may not be that way inclined. I can go for days without actually doing any drawing/making/creating but I am always still observing, looking, talking about it, writing notes, taking photos and thinking 'oh I could do something with that or I could make something inspired by such and such' etc. Also at this point in time, I'm surrounded by creativity; almost all of my friends at university study a creative degree and Falmouth in general is a very vibrant, creative and inspiring place to live.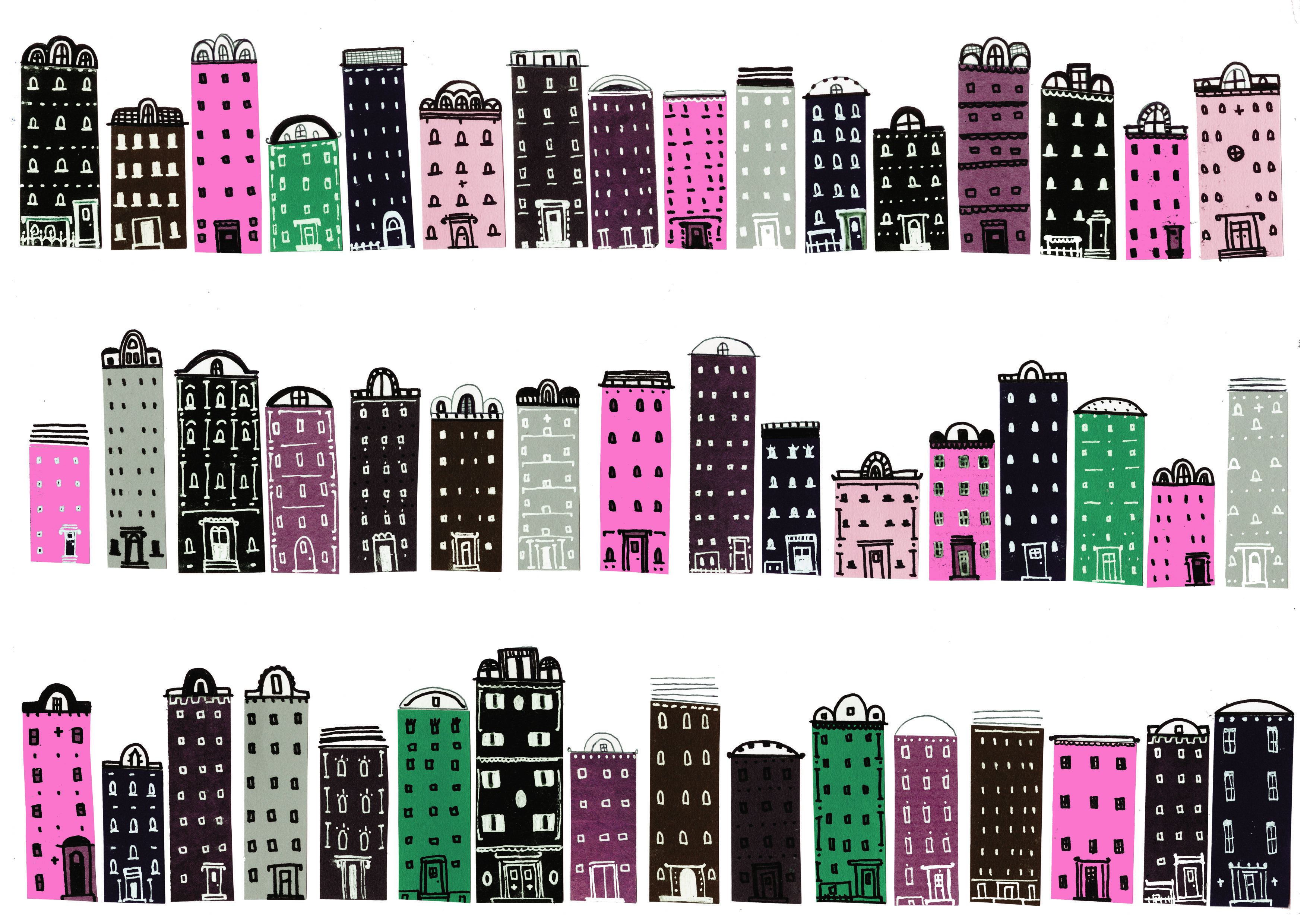 7. Where did you study?
I study BA (Hons) Illustration at Falmouth University. I absolutely love it! It's the best decision I have ever made. I'm in the final weeks of my degree now though which is slightly daunting.
8. Where do you see yourself in five years? Working in an agency?
I don't like to plan or think too far ahead but I'd probably like to be working as a freelancer. It's a work and lifestyle choice that suits me because of the flexibility aspect. It would allow me room to pursue other passions and travel lots, which is something I am dying to do more of! I don't like the idea of being pinned down to one place for too long right now as there is so much I want to see and do after spending three years studying in the same place. I'd hope to be living somewhere new and I'd be quite content with a little part time job on the side of freelancing. I am aware that this is probably something I may have to do for a good few years before I can solely rely on my art as an income. But I'm okay with that! As long as I'm creating in some way I'll be happy. Maybe one day when I'm more established I'd consider being represented by an agency!
9. What about in ten?
I'm slightly scared by that concept… I can't see that far ahead right now. But I'll be 34 (ouch!) so I at the very least would like to be successful in some way, have regular paid work and maybe have my own home and a dog… and a pig!
10. What do you hope to achieve with your art?
I don't have an ostentatious end goal that I'm aiming for so to speak. I make things mostly for myself or my close family and friends because I love to create and giving things I have made to people that I love is very rewarding and means a lot to me (and hopefully to them!) I just endeavor to make people smile really or create things that resonate with them, make them think or reminisce. Things that communicate a certain feeling, are perhaps heartfelt, humorous or smart but mainly just pleasant to look at, use, wear, touch, own etc. The fact that I could earn a living from doing that is just a massive bonus. Being able to do what you love and get paid for it... Thats the dream!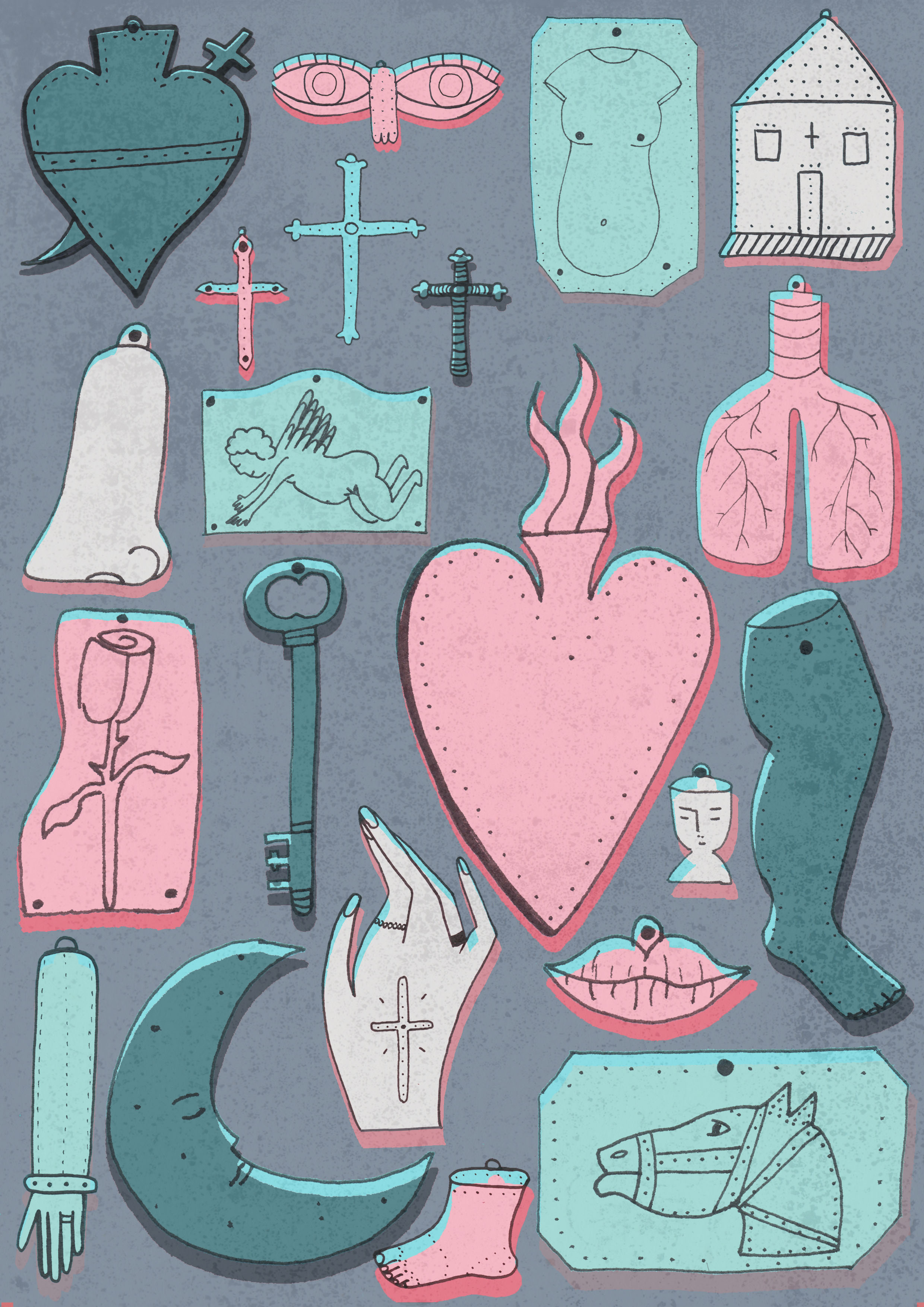 11. Now, tell us a little more about you as a person: what is your favourite food?
I love food sooooooooo much, so this is hard. But, Peanut butter… good on it's own and with most other things. It's just really great!
12. Favourite book?
Are we talking reading? If so… I don't read much anymore which is really bad. But... I really love the Harry Potter books! I also own a lot of children's books… For illustrative purposes obviously! And I have way too many favourites to pick any specifically! But at the moment I can't stop flicking through Emma Lewis' The Museum of Me and Will Grill's The Wolves of Currumpaw.
13. Favourite genre of music?
That's a very broad question and I have a very eclectic taste in music, so it'd be hard for me to pin point one but over the last few days I've been listening to 'Mr Jukes' a solo project by Jack Steadman of Bombay Bicycle Club.
14. What are your hobbies?
I would be lying if I told you I had loads. I'm actually quite dull. I should probably take up some form of exercise so that when asked this question in future I can use that as my answer. But in reality, I just like hanging out with my friends and family, collecting stuff, going on adventures, watching live music, making art, cooking/eating food and drinking... They're hobbies, right?
15. If you weren't an artist, what would you be?
A dog or a pig! Or perhaps a Museum Curator! Or a restaurateur! Or totally different end of the spectrum entirely but I'd quite fancy myself as a Doctor… or a Surgeon. Something Medical! Very interested in Medical Science.