Instagram:
@jocelyntsaih
Tictail:
jocelyntsaihstore.tictail.com
Website:
www.jocelyntsaih.com
1. What's your story? Where are you from?
I'm originally from Taiwan but I grew up in Shanghai. After graduating from high school in Shanghai, I moved to New York to for college and have been here ever since.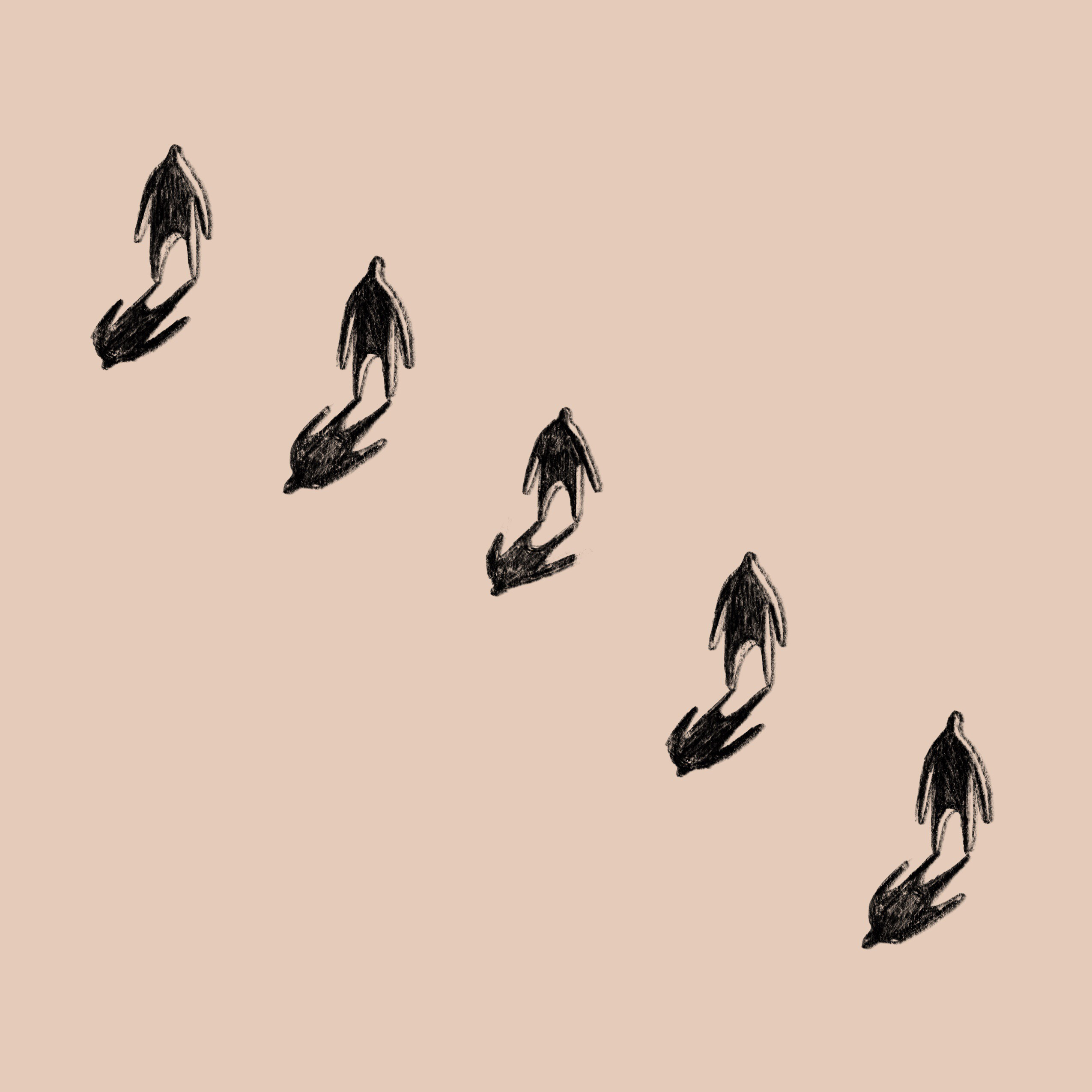 2. Tell us about your aesthetic.
Sometimes my work can be moody while at other times more humorous and lighthearted. But usually my drawings include a character that I like to draw - a faceless human-like figure. This figure is supposed to be a reflection of myself, others, and my observations of others. I also try to keep simplicity in mind when I'm drawing.
3. What is your favourite medium and why?
I mostly work digitally because I like how easy it is to try out different things to see what works and what doesn't. Sometimes it's just easier to have digital files in case I want to animate my one of my illustrations, which I often do. I definitely try to make an effort to work away from the computer, and when I do, I love using paint markers and painting in general. It's super satisfying to make bold lines with paint markers and it's very therapeutic to work with paint.
4. What is your artistic process like?
I can spend days thinking about an idea or concept that I have. Eventually I feel ready to give it a go and I'll draw it out, usually skipping the sketching part. Sometimes I think about an image for so long that I'm so sure I can draw it perfectly with a paint marker straight onto paper and end up screwing it up 5 times in a row and using up a huge chunk of my sketchbook. I don't really mind this process, besides the fact that I am wasting paper and pretty sketchbooks, so I've recently been doodling my ideas onto Post-It notes. It's been helping haha.
5. Who and/or what inspires your work?
I'm inspired by people in general! I love observing others, their interactions, their reactions, and my own reactions to everything I'm observing. I think humans are very fascinating and very hard to understand so we can only make sense of so much. Drawing is my process of trying to make sense of things.
6. What role does art play in your life? How does it change the way you view the world?
Art plays a huge role in my life (obviously!) and I think it's an awesome tool for storytelling. Without all the films, music, and art in the world I wouldn't be able to see things from others' perspectives and appreciate things the same way. I love that art can bring people together across cultures and create connections that maybe wouldn't happen normally.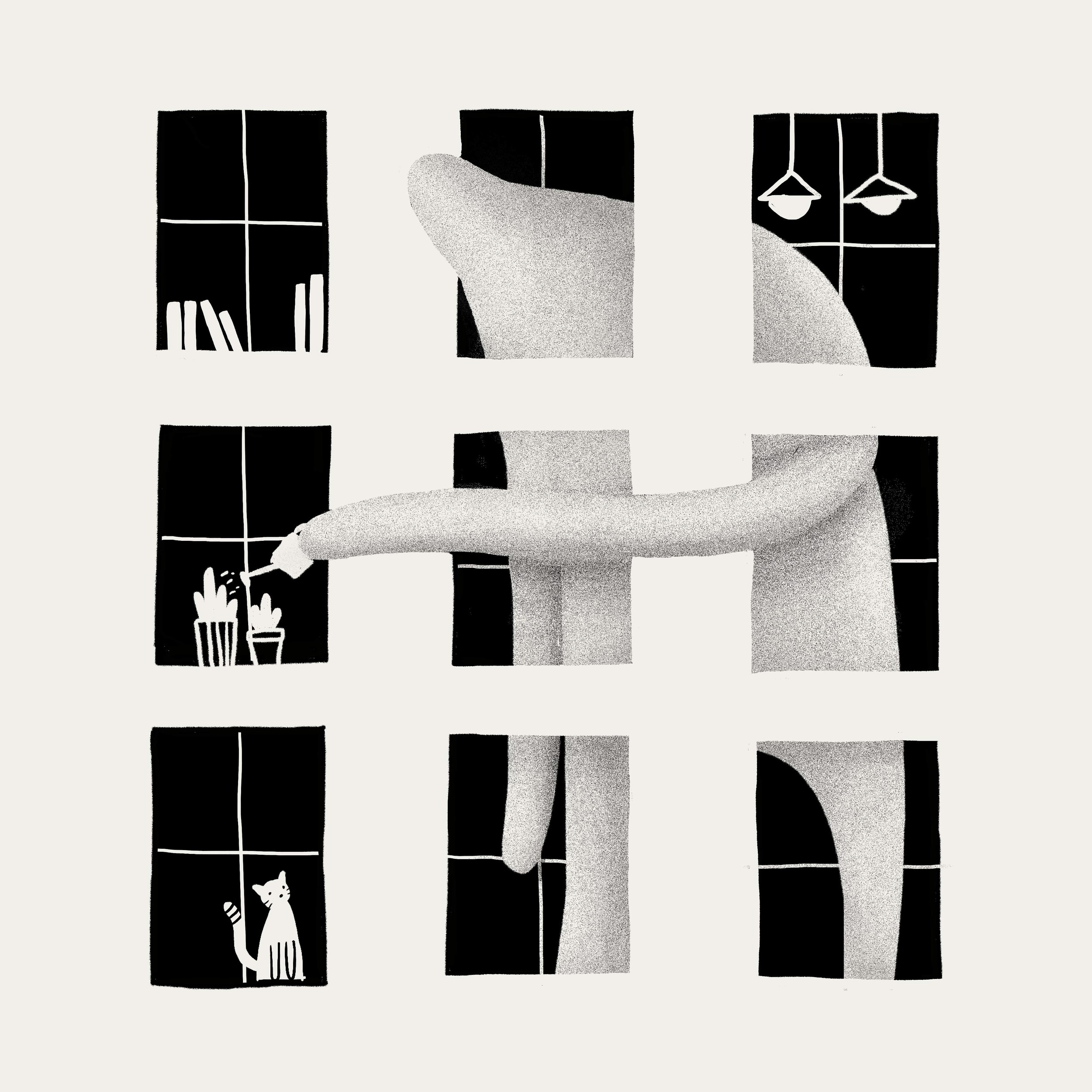 7. Where did you study?
I studied at School of Visual Arts in New York. I have a BFA in Graphic Design but I slowly moved away from design and am now more focused on illustration and animation.
8. Where do you see yourself in five years? Working in an agency?
Hopefully I'll be working on some meaningful personal projects and working with all different kinds of artists.
9. What about in ten?
My previous answer was a realistic answer so this one will be my dream answer. I will be living in a spacious loft and studio (with lots of sunlight) and will foster dogs and cats that people can come and adopt. I'll also be traveling from time to time to help out on elephant sanctuaries or work with kids in migrant schools.
10. What do you hope to achieve with your art?
I hope my art means something to someone. I hope that someone connects with what I'm drawing, even if it's just one drawing, and that it makes some type of impact.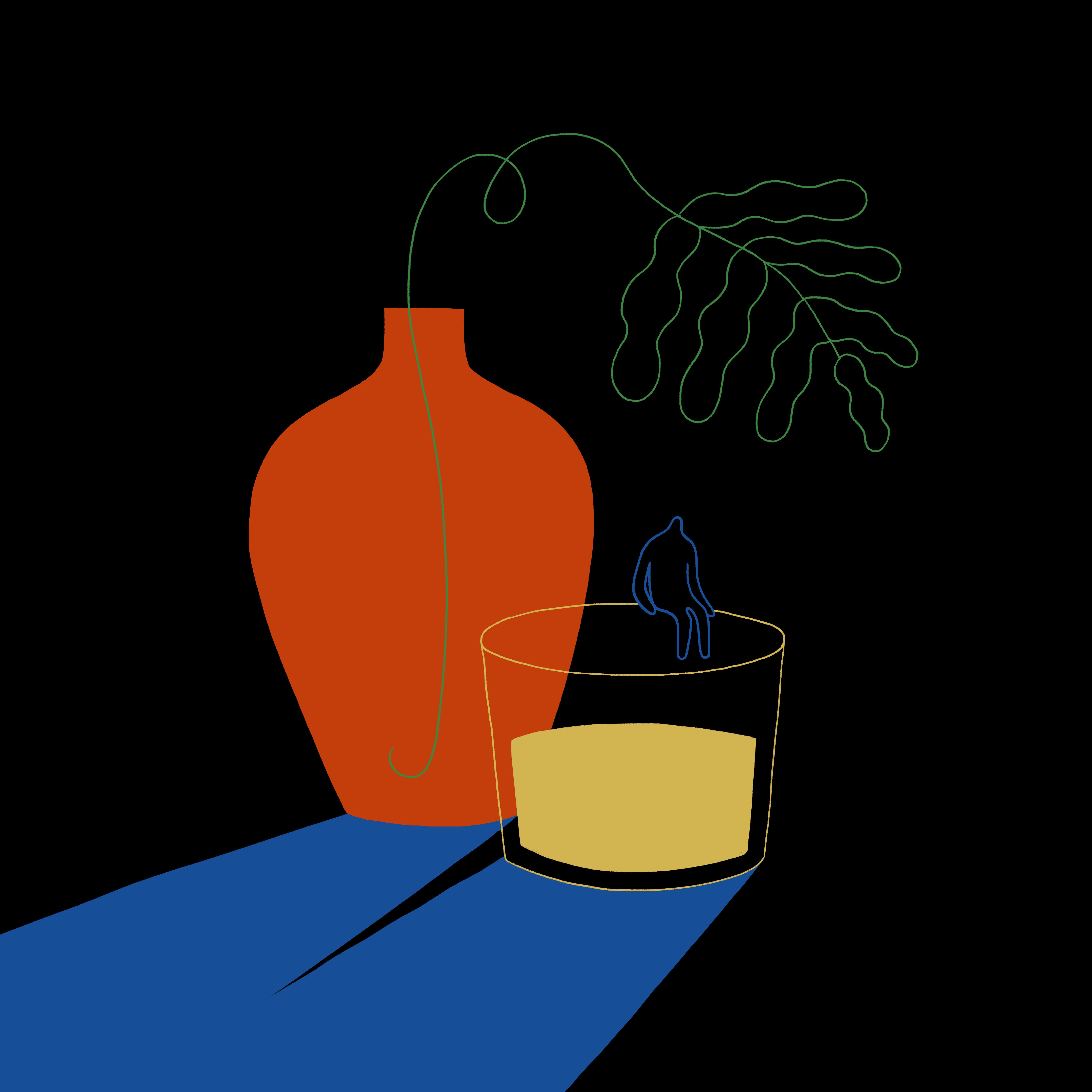 11. Now, tell us a little more about you as a person: what is your favourite food?
I love eggs. I think that might be an understatement. I made a whole collection of GIFs about eggs: http://eggifs.com.
12. Favourite book?
I can't pick a favorite off the top of my head unfortunately.
13. Favourite genre of music?
Electronic (most types)
14. What are your hobbies?
I like to dance, watch movies, eat good food, and go to shows/concerts.
15. If you weren't an artist, what would you be?
Not quite sure… When I was little I wanted to be a detective but I no longer think I'm cut out for that. Maybe something to do with animals though!