Instagram:
@johnorionyoung
Website:
www.joy.lol
1. What's your story? Where are you from?
Hello, My name is John Orion Young. My friends and art collectors call me JOY and you can too if you would like. I'm an artist who has drifted around and is currently living in and loving Portland, Oregon. I was raised by a couple of artists who were obsessive about traditional techniques and craftsmanship in art. I'm manifesting creative creatures in a virtual reality called JOYs to help make humanity more JOYful and creative.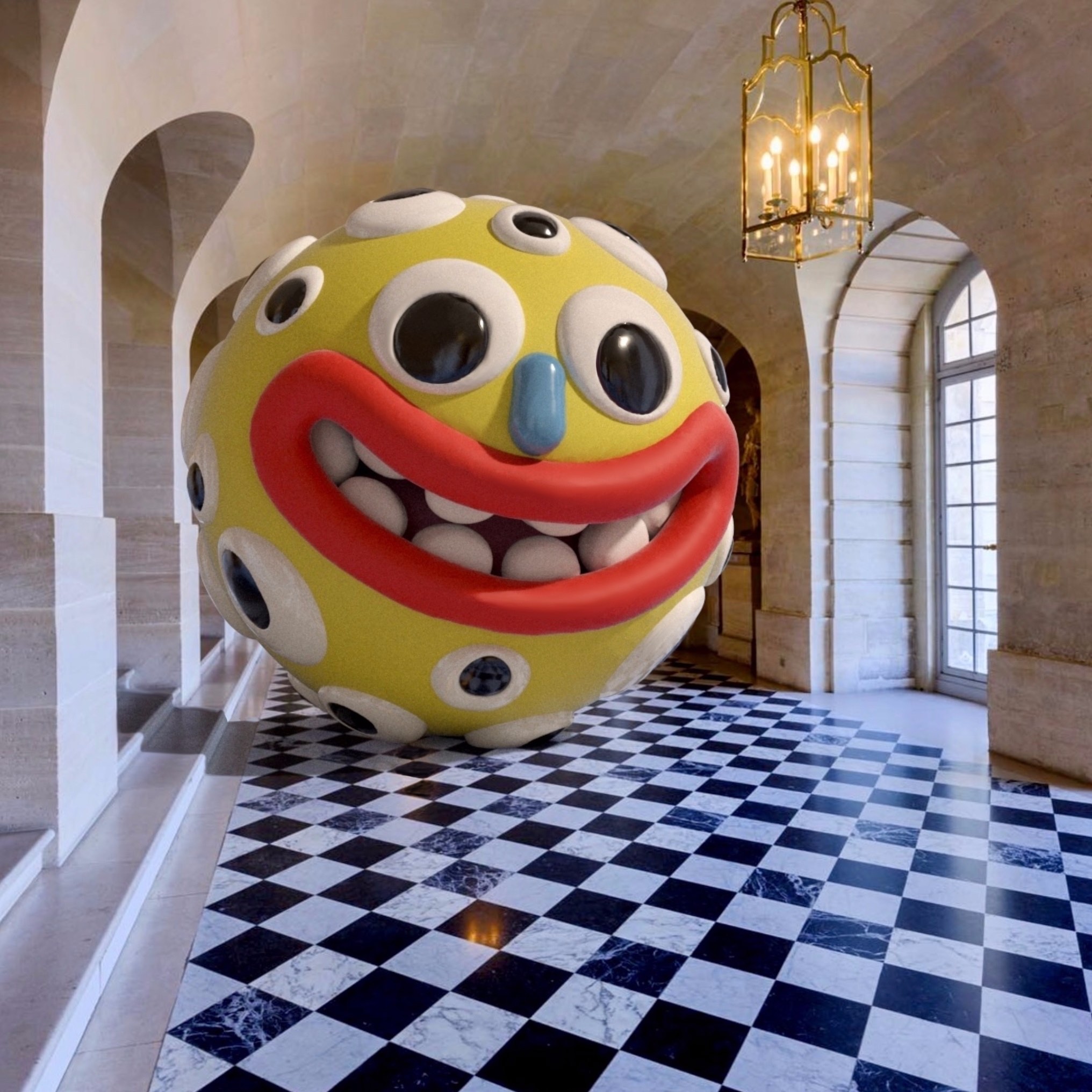 2. Tell us about your aesthetic.
Juicy, wet, joyful playful dough. Heavily inspired by the emoji keyboard, Bart Simpson, Nickelodeon Gak, Pee wee's Playhouse, AquaTeen Hunger Force and Teenage Mutant Ninja Turtles.
3. What is your favourite medium and why?
My favorite medium is Adobe Medium. I love the immediacy of creating virtual reality. It feels very similar to creating art in physical reality but without all the real-world limitations with materials and space.
4. What is your artistic process like?
No limits, no expectations, no formalities, nothing to obtain. JOYs are made in the spirit of non-achievement. The process of creating JOY from non-achievement is a way to remove the unnecessary and bad results of the effort. If you do something in the spirit of non-achievement, there is good quality in it. Just to make each JOY, one-at-a-time, moment by moment is enough.
5. Who and/or what inspires your work?
Music, colors, people's smiling faces. A good vibe can be just enough to get something new going.
6. What role does art play in your life? How does it change the way you view the world?
Art plays a lead character role in my life. It has twisted my perception. The more JOYs I add to augmented reality, the more I can feel the impact art will have on our future realities.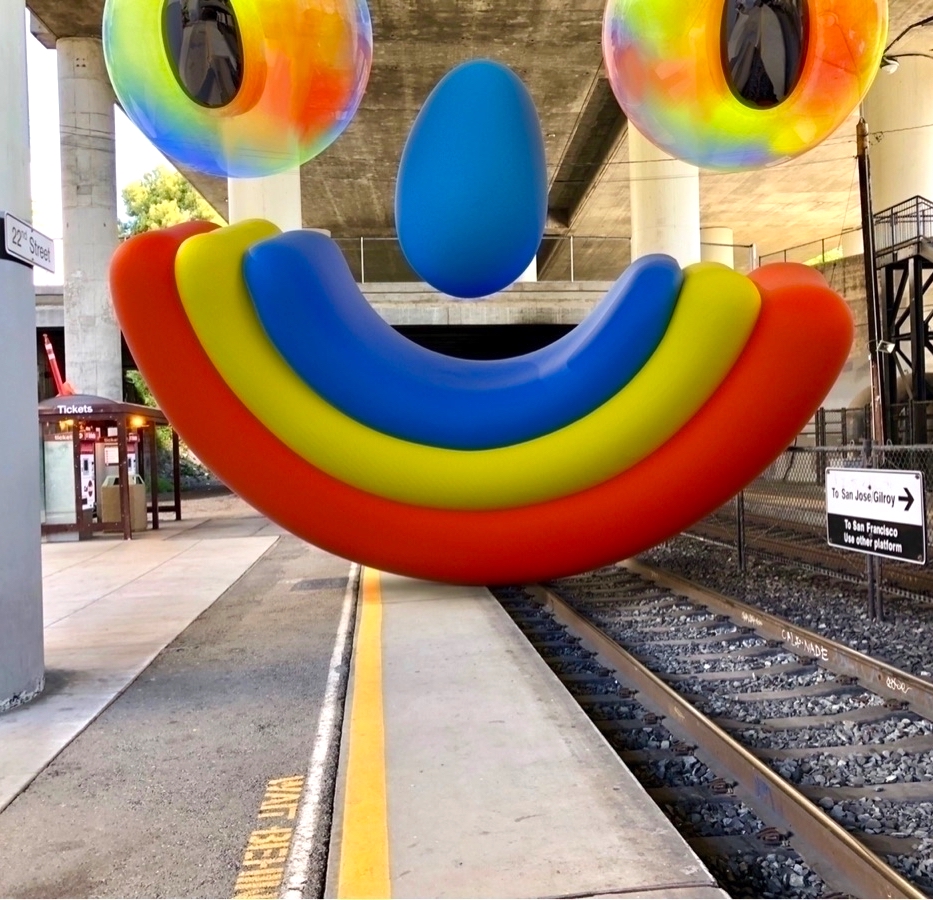 7. Where did you study?
Apprenticed in my father's studio from a young age. Received a Bachelor of Fine Arts in studio painting from Colorado State University. Then I spent about 3 years apprenticing with Paul Budnitz (the founder of KidRobot) building a bicycle company with him.
8. Where do you see yourself in five years?
Making JOYs and playing with JOY Collectors in JOYWORLD.
9. What about in ten?
King of JOYWORLD!
10. What do you hope to achieve with your art?
To encourage people to feel JOYful and creative. Spread peace, love, and JOY on earth. Create deeper levels of ownership and experience for each JOY and the collector.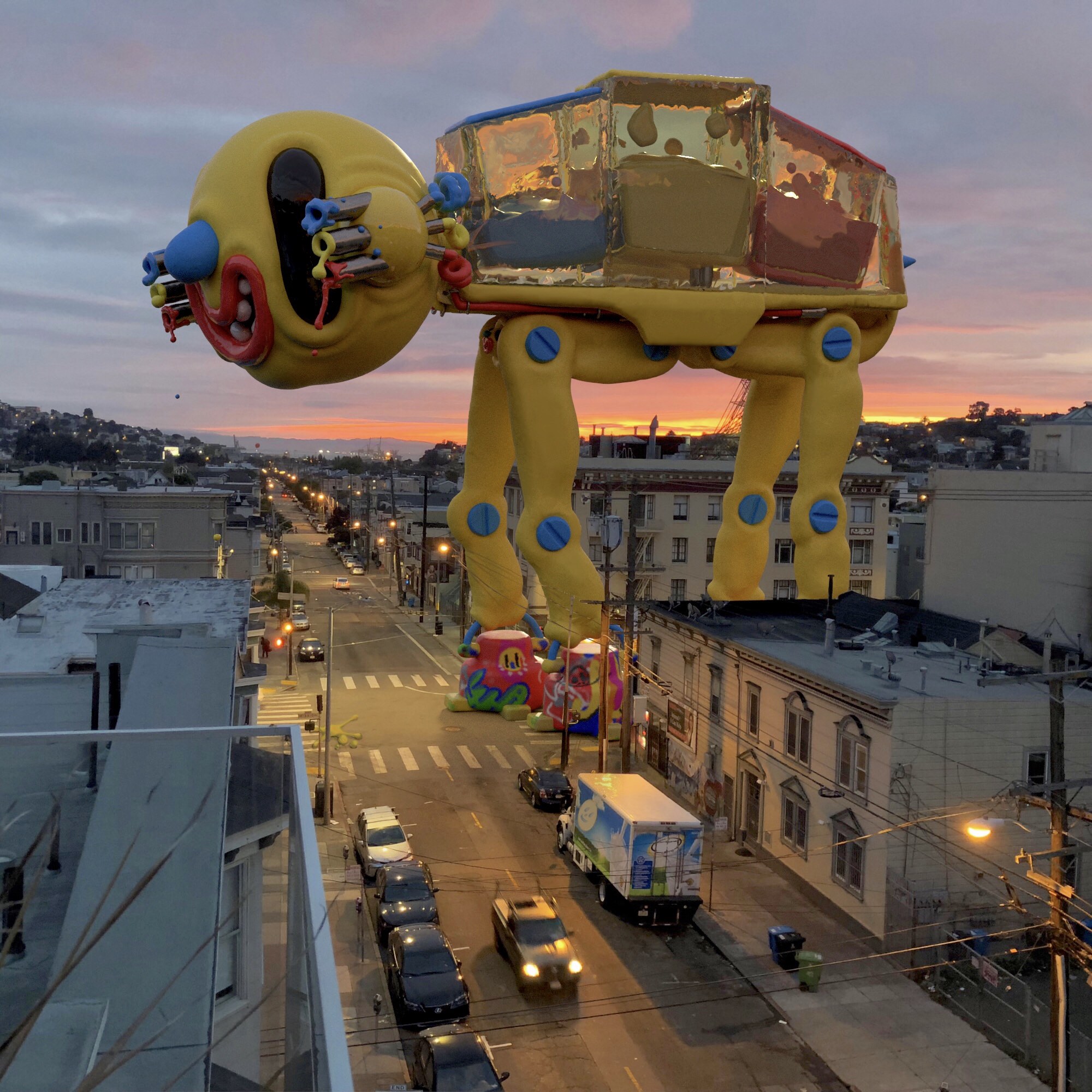 11. Now, tell us a little more about you as a person: what is your favourite food?
Pizza!
12. Favourite book?
Zen Mind Beginners Mind by Shunryu Suzuki
13. Favourite genre of music?
All music. Tend to get excited by a different genre of music every few hours when sculpting in virtual reality.
14. What are your hobbies?
Exploring new realities. Going to the hardware store to look at tools and materials.
15. If you weren't an artist, what would you be?
A tool and die maker for the Apple design team. I spent a few years mastering machine shop technology at the start of university. I was studying to create all the prototype tools that create prototype Apple goods and I was really great at it but decided I love creating with my imagination more.