Instagram:
@jonathanlawes
Tictail:
jonathanlawes.tictail.com
Website:
www.jonathanlawes.com
1. What's your story? Where are you from?
I'm Jonathan, a print + pattern designer from the UK, currently living in Berlin. I divide my time between designing for contract interior clients, and working on my own personal silk screen prints and other handmade design products.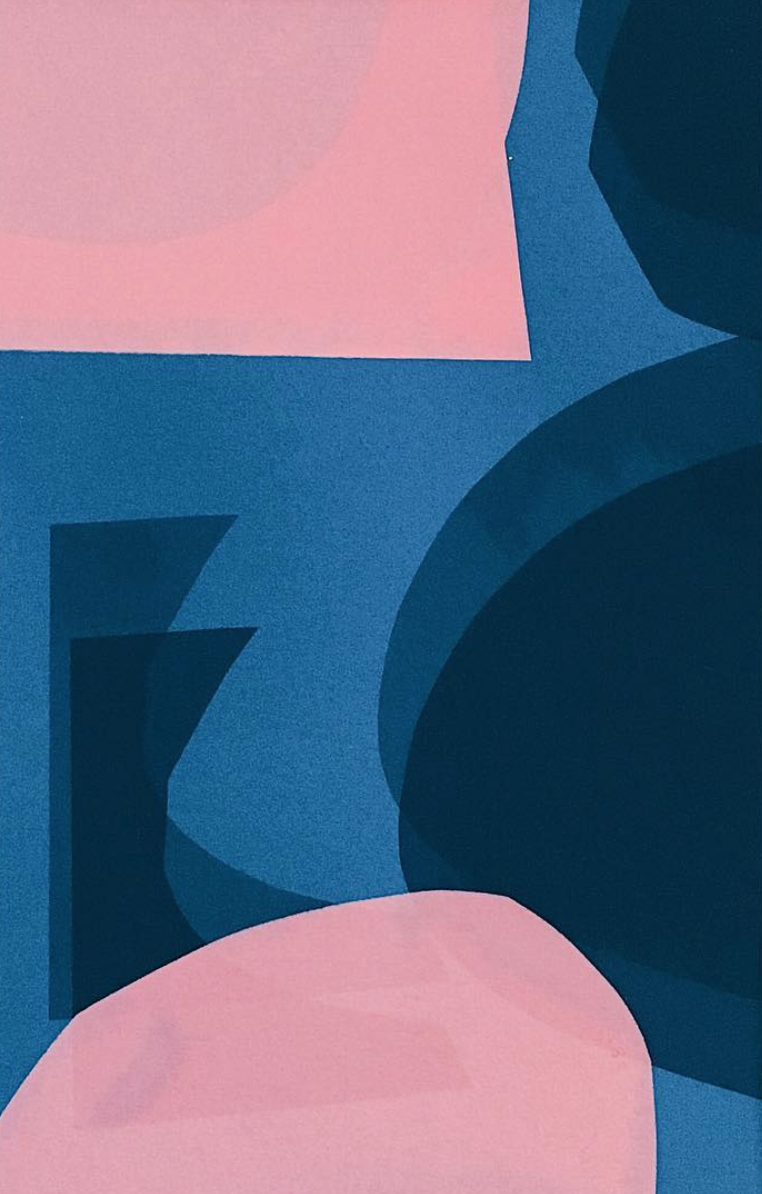 2. Tell us about your aesthetic.
My work in presented in a very graphic way, reflecting my love for geometry and pattern. I pay close attention to colour and detail, experimenting with layering techniques to create a sense of depth to my work.
3. What is your favourite medium and why?
I enjoy all printing techniques, but my main medium is silkscreen printing. I love the freedom and spontaneity that comes with it. I used to be very structured and methodical in my approach, but I've recently started letting go a bit more, enjoying the little mistakes and experimental aspect of the process. When I'm designing for interior clients I adapt my screen printed designs and work them into the computer, digitally printing the outcome on a much larger scale.
4. What is your artistic process like?
Most of my work comes around from experimenting in the print studio. I usually have a vague idea of what I want to do, but more often than not it ends up going off on a tangent in a different direction. It's something I really enjoy and aim to embrace as an artist. I work back into things, focussing in on smaller, intricate elements and develop them further.
5. Who and/or what inspires your work?
I draw inspiration from a variety of things all around me. Whether it be modern architecture and bold, geometric forms or just being out and about exploring the city or countryside. Colours, compositions, subtle textures, shadow etc all provide their own source of inspiration.
6. What role does art play in your life? How does it change the way you view the world?
Art plays a big role in my life. Not only is it my job, it's also something that I really love. My work is all about aesthetics and so I do appreciate things much more and take note of certain details that perhaps others wouldn't see.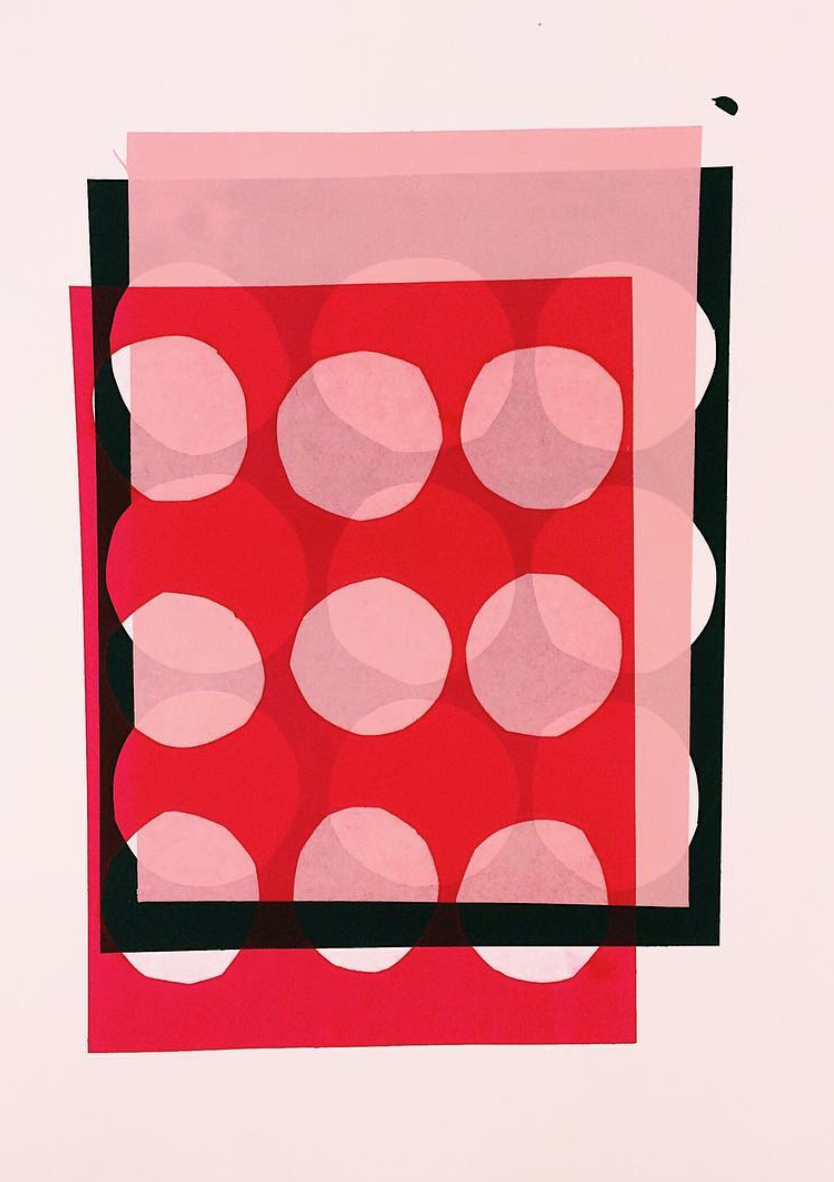 7. Where did you study?
I studied Printed Textiles & Surface Pattern Design at Leeds Arts University.
8. Where do you see yourself in five years?
I'd like to continue what I'm doing now. Over the last year or so my style has changed considerably for the better and so I'd like that experimental phase to continue and unearth more new ideas and potential projects.
9. What about in ten?
I'd really love to have my own fully functioning studio, with lots of different printing techniques readily available. It'd be great to have my own space where I can fully develop my practice.
10. What do you hope to achieve with your art?
Nothing too major! Perhaps just a little bit of colour and geometric flair into people's homes and work spaces.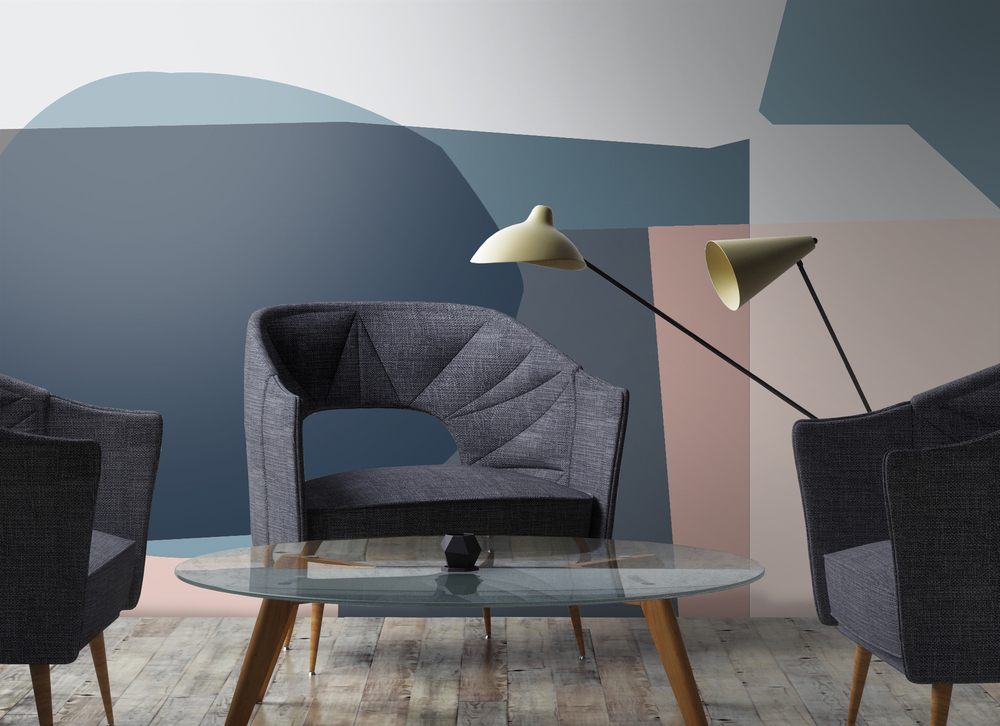 11. Now, tell us a little more about you as a person: what is your favourite food?
That's a tough one, so much to choose from. I do love a good Bánh Mì sandwich though.
12. Favourite book?
I don't really have a favourite. But I recently finished 'The Truth About The Harry Quebert Affair' by Jöel Dicker which was really good. I couldn't put it down.
13. Favourite genre of music?
I have a soft spot for most things. My spotify is full of a wide range of artists.
14. What are your hobbies?
I really enjoy going out for big walks in the country. Breathing in that fresh air is definitely good for me and gives me time to completely disconnect and come back feeling refreshed.
15. If you weren't an artist, what would you be?
I'd like to have my own stationery shop, selling lots of beautiful, colourful items from all around the world.