1. What's your story? Where are you from?
I grew up in a small village in rural Herefordshire, but now currently live and work in Cornwall. As a child I was always daydreaming and drawing since I can remember, always trying to recreate characters I saw in cartoons, comics and video games etc. I was always in my own little world back then, and not much has changed now. Drawing and dreaming is probably the one constant thread that runs through my whole life. These days I split my time working as a painter, exhibiting my work in galleries and taking on private commissions, and then also illustration commissions through an agency.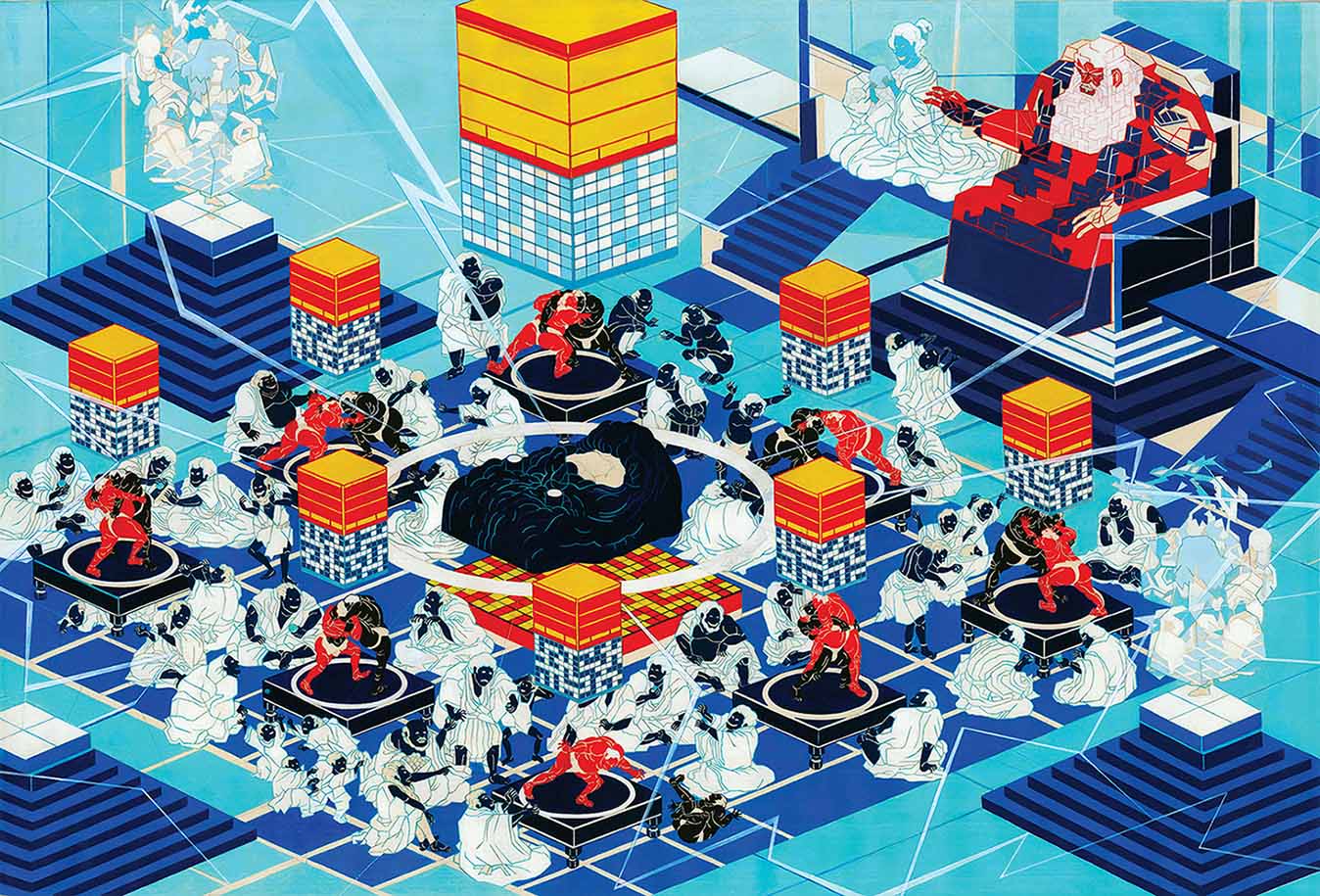 2. Tell us about your aesthetic.
I try to go for calm and measured, but usually end up with hectic and intense..or somewhere in between.
3. What is your favourite medium and why?
For my painting I've always enjoyed using oil paint on canvas but lately, I've been getting into using acrylics and watercolours more and more, which are fun to use in different ways. I'm very open to trying all kinds of new mediums really, it can help push you out of settled routines which hold you back sometimes. For most illustration work it will normally begin with drawing on large paper, with a variety of pens /pencils until one feels right for the job. I like the freedom of working on larger sheets of loose paper, rather than in a sketchbook. Then everything is scanned in and moves into Photoshop for final stages.
4. What is your artistic process like?
It always begins with drawing (and dreaming) whatever I'm doing, if it's for my paintings it can take a while for things to build momentum and develop in their own time. A lot of drawing and layering letting things connect and take shape. It can be a slow process but that's part of why I love it. I go very much on instinct and feeling – and follow what feels right to me at the time. For my illustration work, obviously, things have to move much more quickly and is generally a lot more focused; it's a nice contrast to the painting process. Often it will be following a brief, so that will give me the starting point from which everything else develops. It's nice to have both ways of working going on, and switching between the two keeps me on my toes.
5. Who and/or what inspires your work?
I get a lot of inspiration from travelling, seeing new places and getting out into nature but also the act of travelling itself – driving with music on or on a train with the headphones in is always a good time to daydream and let your mind relax and wander. Music plays a large role, I find it can help evolve my headspace into new environments where new visuals can play and mix together. But really I guess inspiration can be found anywhere - from the act of drawing itself, from the little surprises of life, conversations, books, films, out in nature, artworks of all kinds and mediums.
6. What role does art play in your life? How does it change the way you view the world?
It's difficult to see it as something separate, it's a way of life, a way of living and seeing life day-to-day.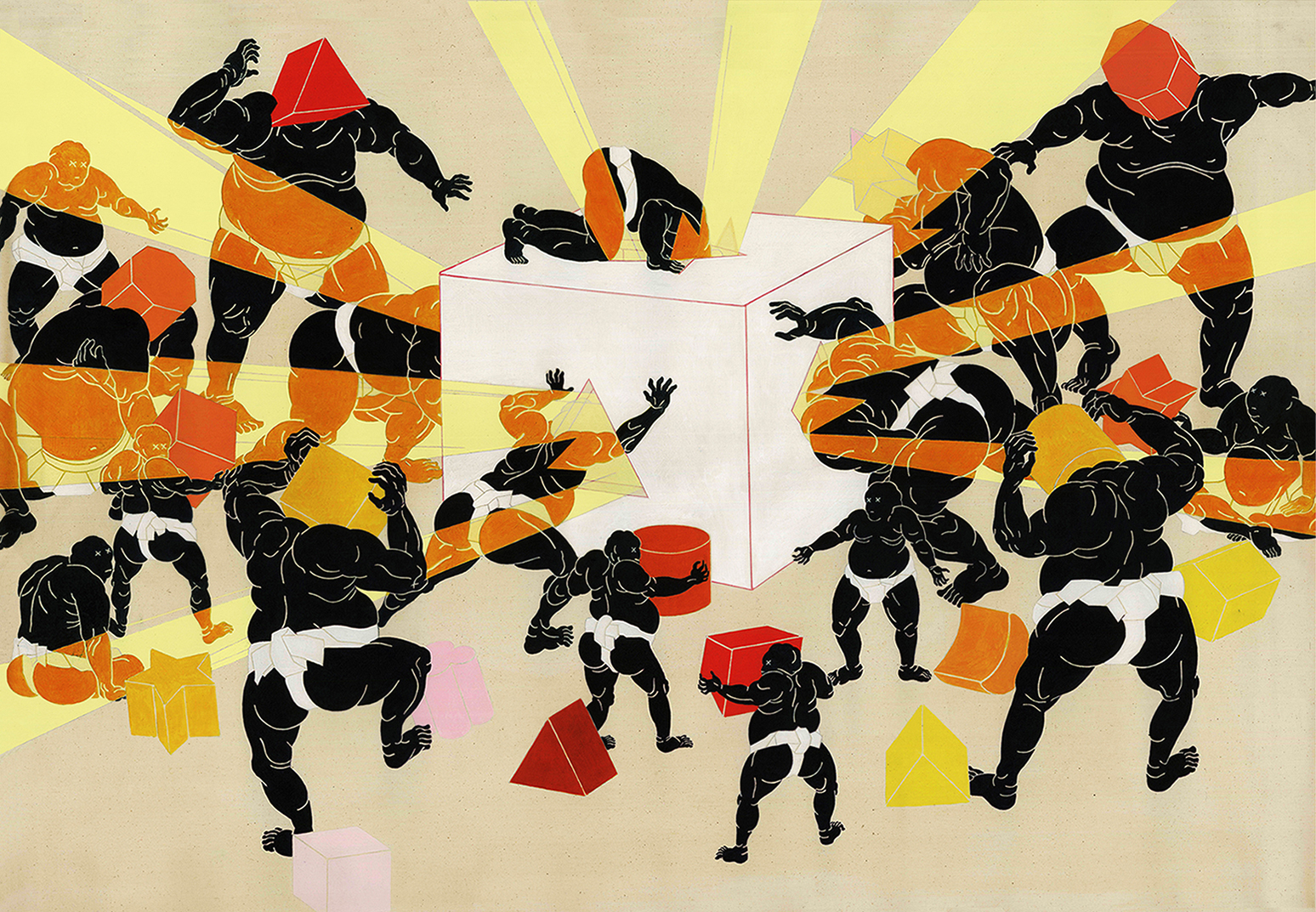 7. Where did you study?
I had a foundation year at Bristol UWE, and three years in Brighton for a BA in fine art painting – which was essentially three years of teaching myself.
8. Where do you see yourself in five years?
To be honest I don't like to think that far ahead. If I think back 5 years I am not where I thought I would be now, and that's not a good or a bad thing, but I'm glad I didn't have any expectations. It's nice to just see what happens and enjoy the unexpected. (sorry if that's a boring answer!)
9. What about in ten?
The same answer as above really, but twice as much.
10. What do you hope to achieve with your art?
Just to try and create work that can be out there to inspire, in the same way, I find inspiration from others.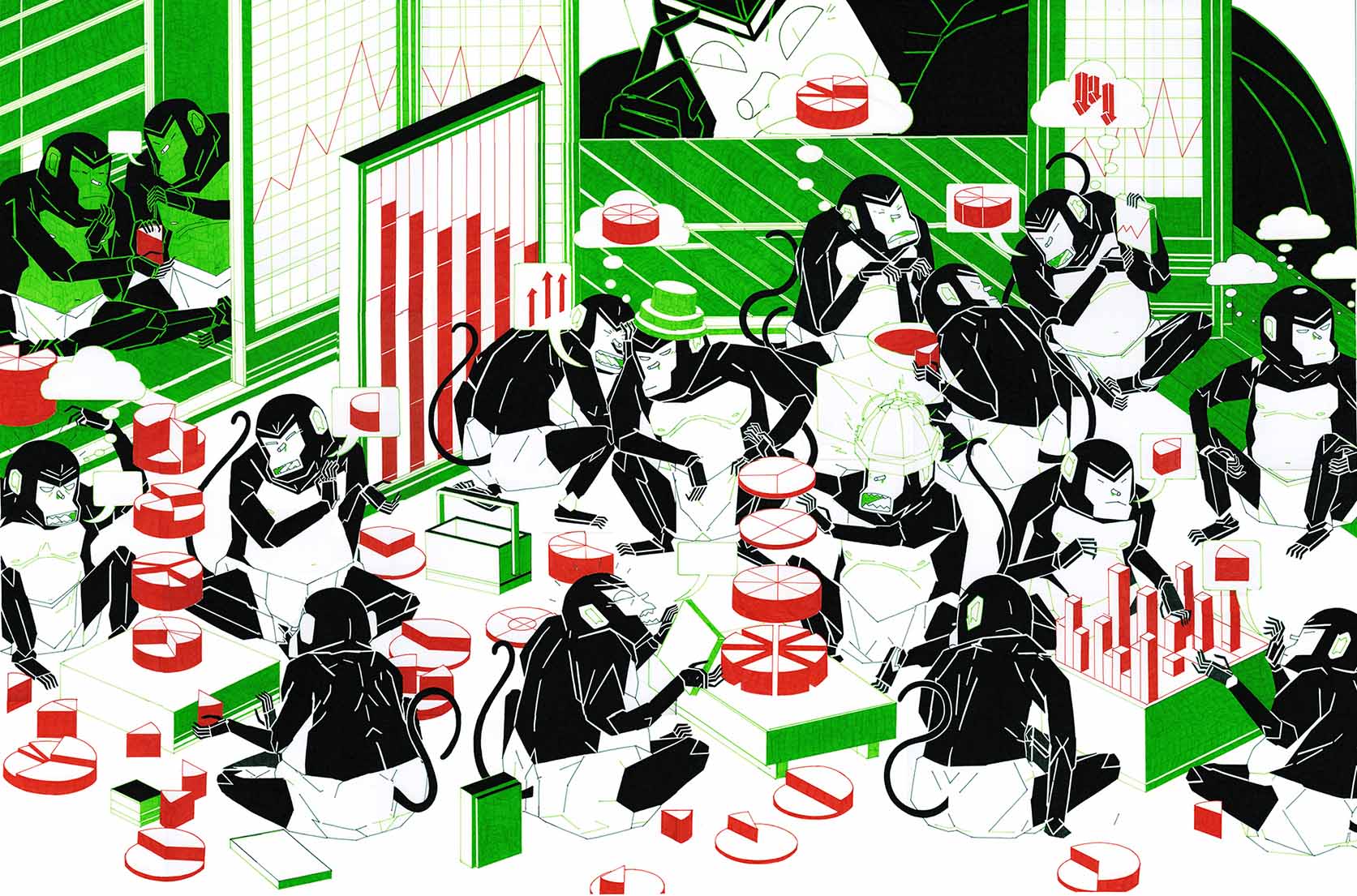 11. Now, tell us a little more about you as a person: what is your favourite food?
I was recently introduced to Korean food, which I'm now a big fan of. But all good food is my favourite!
12. Favourite book?
To be honest I've never really been a big reader, which is crazy because reading a really good book is one of life's great pleasures. I really enjoy it, but perhaps just don't always have (or make) the time for it enough. On the odd occasion, I do get into a good one, it's normally one I've borrowed from my brother or sister-in-law who are both total bookworms.
13. Favourite genre of music?
I genuinely love all kinds of music, but a quick scan through my current playlists would probably show a lot of electronic stuff, hip hop, and lots of African and Brazilian bits and bobs.
14. What are your hobbies?
I like to try and get out and about if I'm not working, it can be quite constricting sometimes working inside all day when you have a lot of projects on. The cabin fever starts to creep in. So I like to try and get out on walks, see friends, go for bike rides with my better half, or get in the sea for a swim or surf whenever I can.
15. If you weren't an artist, what would you be?
Would have been cool to do something like marine biology, or a wildlife photographer..although I'm a terrible photographer.