Instagram:
@jorgedelapaz
Facebook:
www.facebook.com/jorgedelapazilustracion
Tumblr:
jorgedelapaz.tumblr.com
Behance:
www.behance.net/jorgedelapaz
Society6:
www.society6.com/jorgevictor
Website:
www.jorgedelapaz.com
Studio:
www.corajeestudio.cl
1. What's your story? Where are you from?
Hello, my name is Jorge De la Paz. I live in Chile, I'm 31 years old and I work as an illustrator. Hola, mi nombre es Jorge De la Paz. Vivo en Chile, tengo 31 años y trabajo como ilustrador.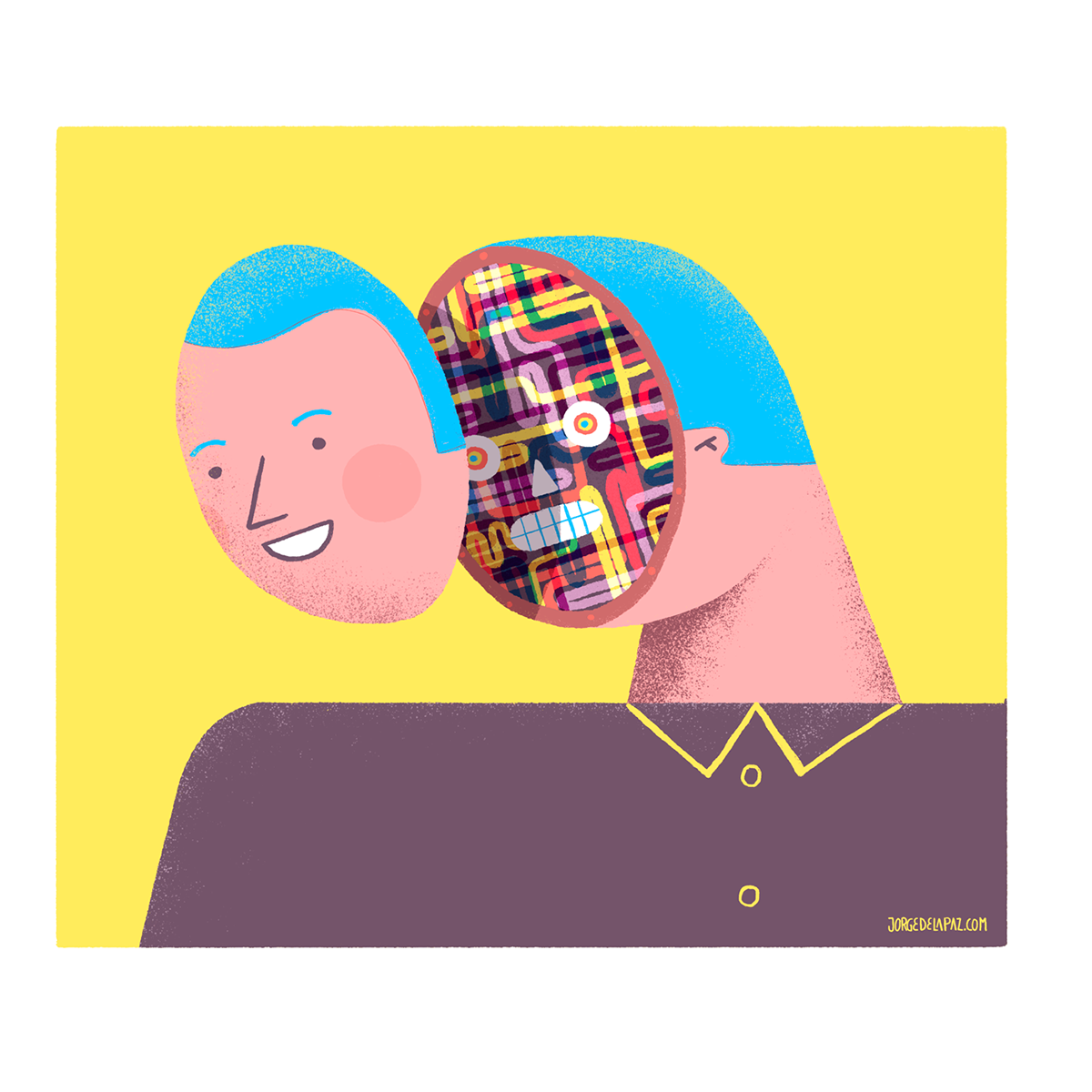 2. Tell us about your aesthetic.
I think I always vary in aesthetics but maintaining a base that represents me. I like to occupy bounded color palettes, before I had many colors in each illustration but now I feel that with maximum 3 colors you can generate something incredible. Creo que siempre voy variando en la estética pero manteniendo una base que me represente. Me gusta ocupar paletas de color acotadas, antes tenia muchos colores en cada ilustración pero ahora siento que con máximo 3 colores puedes generar algo increíble.
3. What is your favourite medium and why?
I feel that the digital media are my favorite, the illustration has been democratized thanks to the fact that it is now very easy to work from a computer. Siento que los medios digitales son mis preferidos, la ilustración se ha democratizado gracias a que ahora es muy fácil trabajar desde un computador.
4. What is your artistic process like?
I'm quite dispersed when starting a project. Therefore I try to satisfy my leisure first and then work. I concentrate the music and maybe some magic herbs. Soy bastante disperso al momento de comenzar un proyecto. Por lo mismo trato de satisfacer primero mi ocio y luego a trabajar. Me concentra la música y quizás algo de hierbas mágicas.
5. Who and/or what inspires your work?
It happens to me that before I was inspired to see new illustrators, now I collapse a bit so much information on the internet and RRSS. So I look for inspiration in magazines and old books. Me pasa que antes me inspiraba mucho ver nuevos ilustradores, ahora me colapsa un poco tanta información en internet y RRSS. Por lo mismo busco inspiración en revistas y libros antiguos.
6. What role does art play in your life? How does it change the way you view the world?
I've never thought about this ... Nunca he pensando en esto …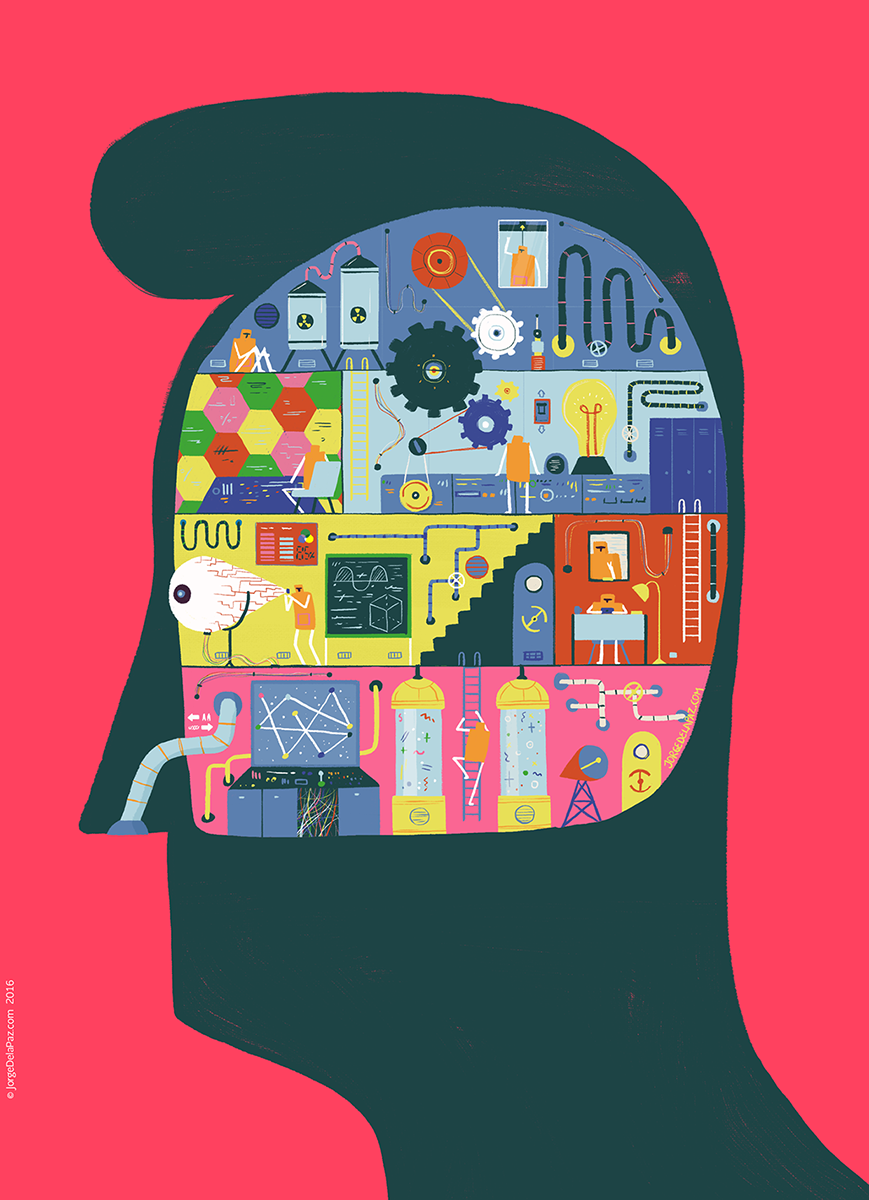 7. Where did you study?
Study Graphic Design in Santiago de Chile. Estudie Diseño Gráfico en Santiago de Chile.
8. Where do you see yourself in five years?
I think I see at least 5 possible realities in my future, all chaotic. Creo que veo al menos 5 realidades posibles en mi futuro, todas caóticas.
9. What about in ten?
Older. Más viejo.
10. What do you hope to achieve with your art?
Let me be satisfied. Que primero quede yo satisfecho.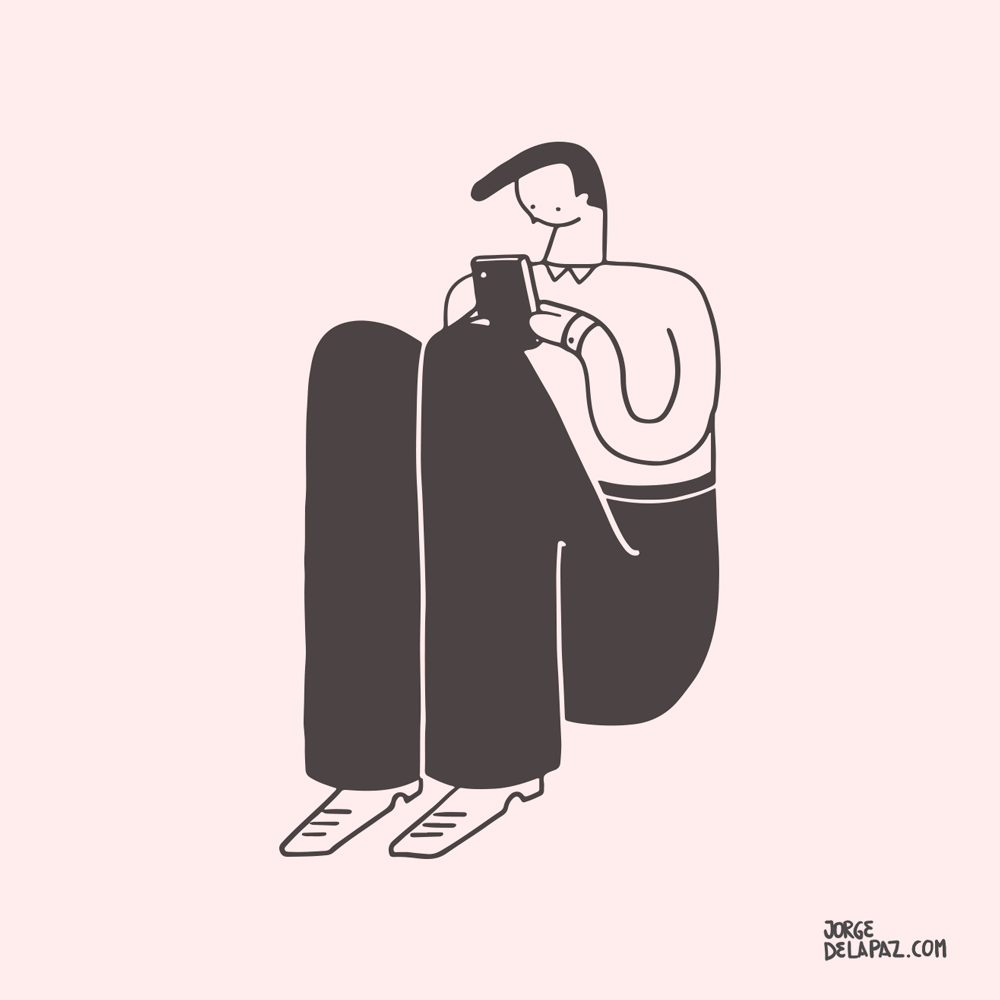 11. Now, tell us a little more about you as a person: what is your favourite food?
Pastas and their infinity of combinations with varied sauces. Someday I'll travel to Italy where everything started. Las pastas y su infinidad de combinaciones con variadas salsas. Algún día viajare a Italia donde comenzó todo.
12. Favourite book?
Harry Potter and the Chamber of Secrets. Harry Potter y la Cámara Secreta.
13. Favourite genre of music?
I really like music to be a single genre. Me gusta mucho la música para que sea un solo genero.
14. What are your hobbies?
I like to roller skate and videogames. Me gusta patinar y los video juegos.
15. If you weren't an artist, what would you be?
Maybe I would have been a chef. Quizás hubiera sido chef.