Instagram:
@josearoda
Twitter:
@joseantonioroda
Facebook:
www.facebook.com/josearoda.illustration
1. What's your story? Where are you from?
My name is José Antonio Roda Martínez. I'm 29 years old and I was born and rise in a small town next to Barcelona. I've been living and drawing in Madrid for the last four years.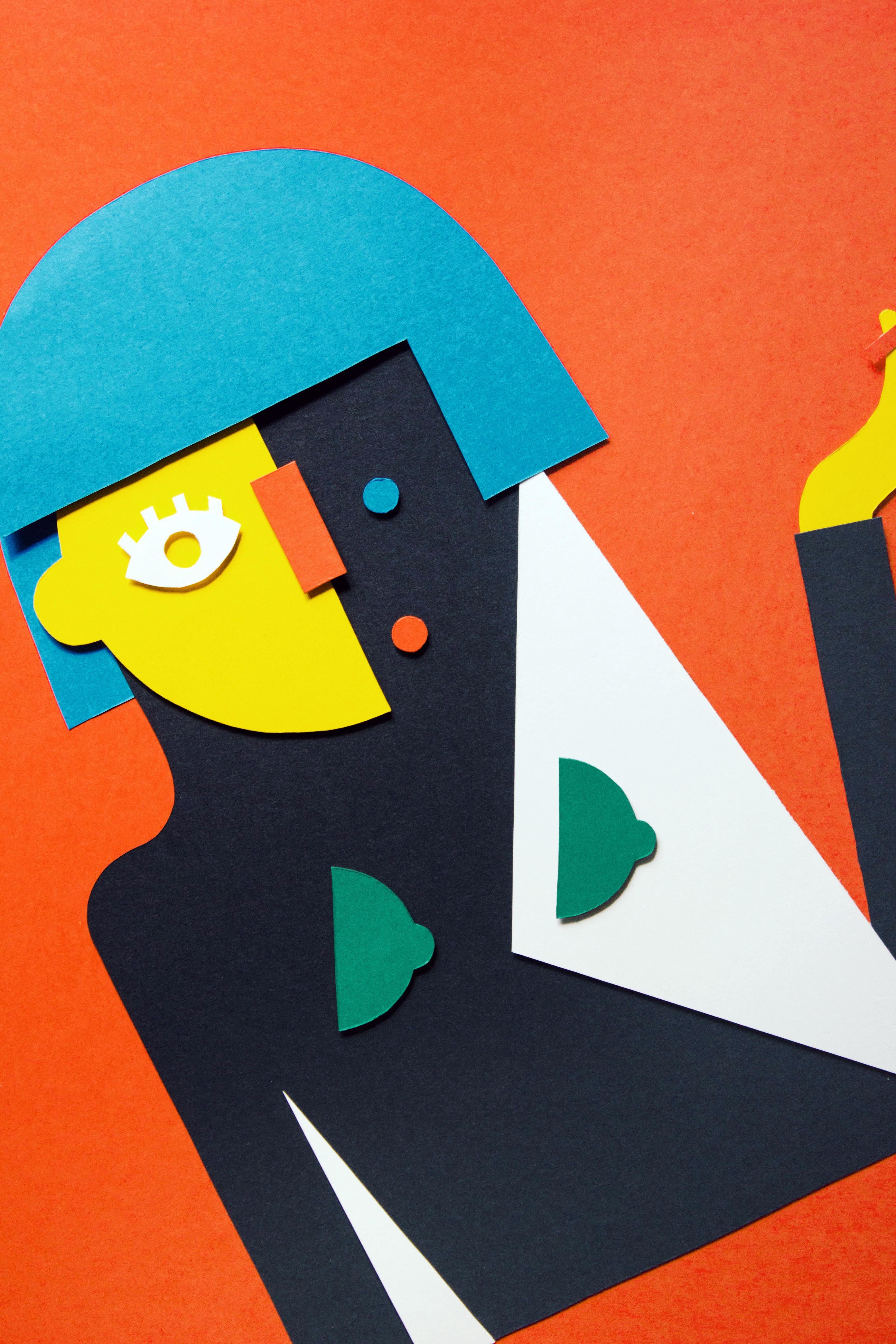 2. Tell us about your aesthetic.
Colorful, simple, kind, playful, easy… I believe that my aesthetic is a reflection of my personality.
3. What is your favourite medium and why?
I don't have a favorite medium. What I like is to use my hands. To think, to create, to give life, to build… I like to change medium frequently. I love to try new things. Never do always the same thing in the same way.
4. What is your artistic process like?
Quite simple, really. Think first. Then I do a little sketch on a paper and then what it takes to do it. Computer, brushes and acrylics, cardboards, wood…
5. Who and/or what inspires your work?
The things that I like. Things that I see, movies, pictures, people on the street, scenes in my mind… More than inspired I would say that my work is influenced too by the creators that I admire. Eduardo Arroyo, Mariscal, Leger, José Pérez Ocaña, la Bauhaus, Haring, Alex Katz, Maruja Mayo, Miller Goodman, Saul Steinberg, Malevich, Girard, Hockney…
6. What role does art play in your life? How does it change the way you view the world?
The lead role, with my family and the people that I love, art is the lead role. This is what I came for, and thats what I'm planning to do until "game over" appears on the screen. It has helped me to accept myself, not to judge me so hard. I have learned that good things take time and that making mistakes is normal and necessary. On the other hand, since I pass my days painting, the outside world seems to me a terrifying place which I can't understand.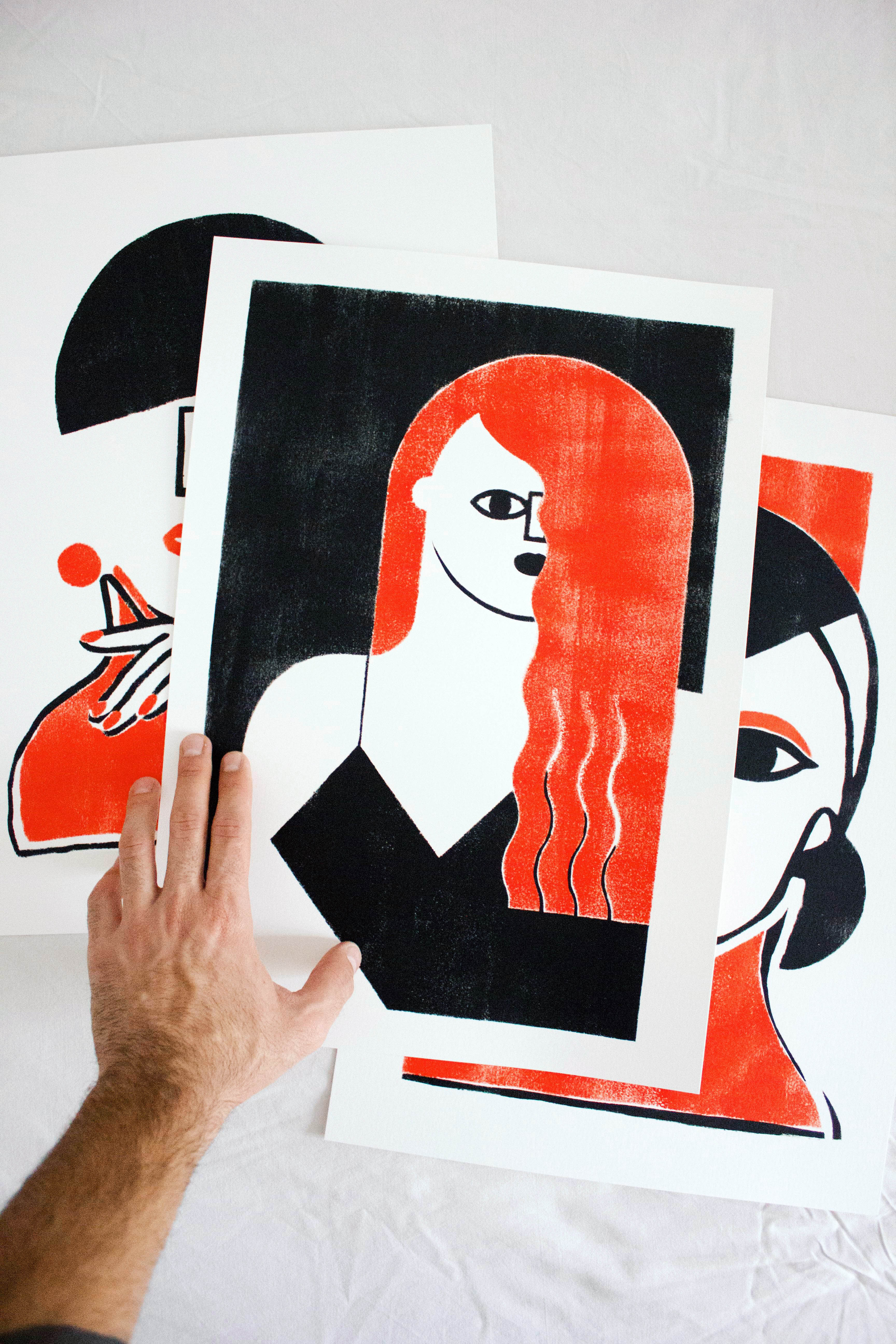 7. Where did you study?
I studied media and then some graphic design in Barcelona both.
8. Where do you see yourself in five years? Working in an agency?
I don't think so. I told you that the outside world is too much for me. I don't know where I'm gonna be, but I hope to be doing the same but better. I want to make bigger projects, work around the world, and stay true to who I am and what I like to do. I really want to be helpful for someone or somebody with my work.
9. What about in ten?
The same but completely bald.
10. What do you hope to achieve with your art?
Make this adventure nicer, easier, funnier.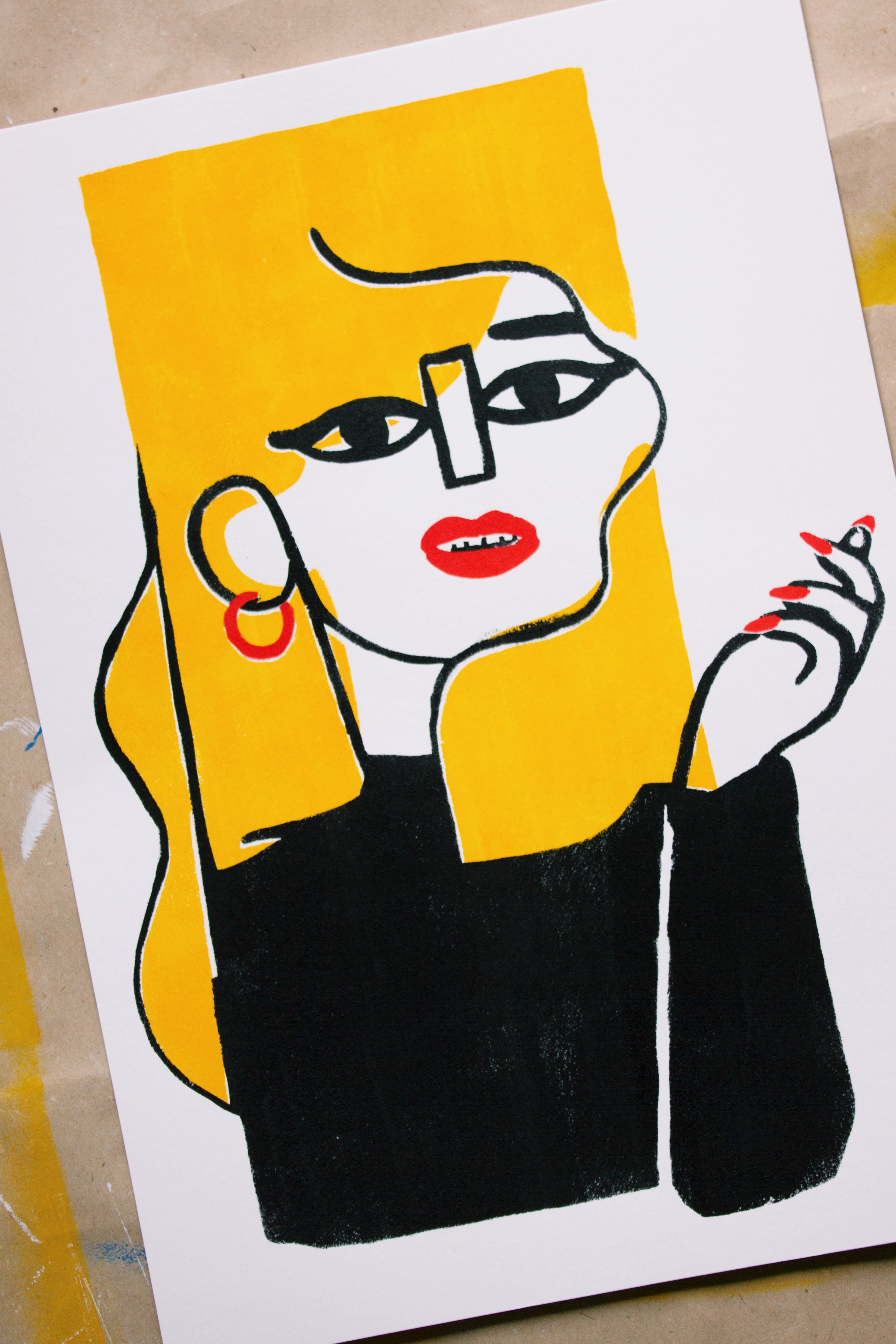 11. Now, tell us a little more about you as a person: what is your favourite food?
The forbidden. Chocolate, pasta, cakes, pizza, cheese, nachos…
12. Favourite book?
La Vie Devant Soi, Romain Gary.
13. Favourite genre of music?
I listen a lot of music and not only one kind of, but I would say oldies.
14. What are your hobbies?
To walk, and to watch again and again RuPaul's Drag Race episodes.
15. If you weren't an artist, what would you be?
Some kind of job where I have to use my hands like baker, gardener, or something where I have to communicate, like a teacher or a speaker.