Instagram:
@joshbristowillustration
Twitter:
@jbdrawsfashion
Facebook:
www.facebook.com/joshbristowillustration
Website:
www.joshbristowillustration.com
1. What's your story? Where are you from?
My name Is Josh Bristow, im 24, and I am from a town called Chertsey in Surrey, about 15 miles south of central London.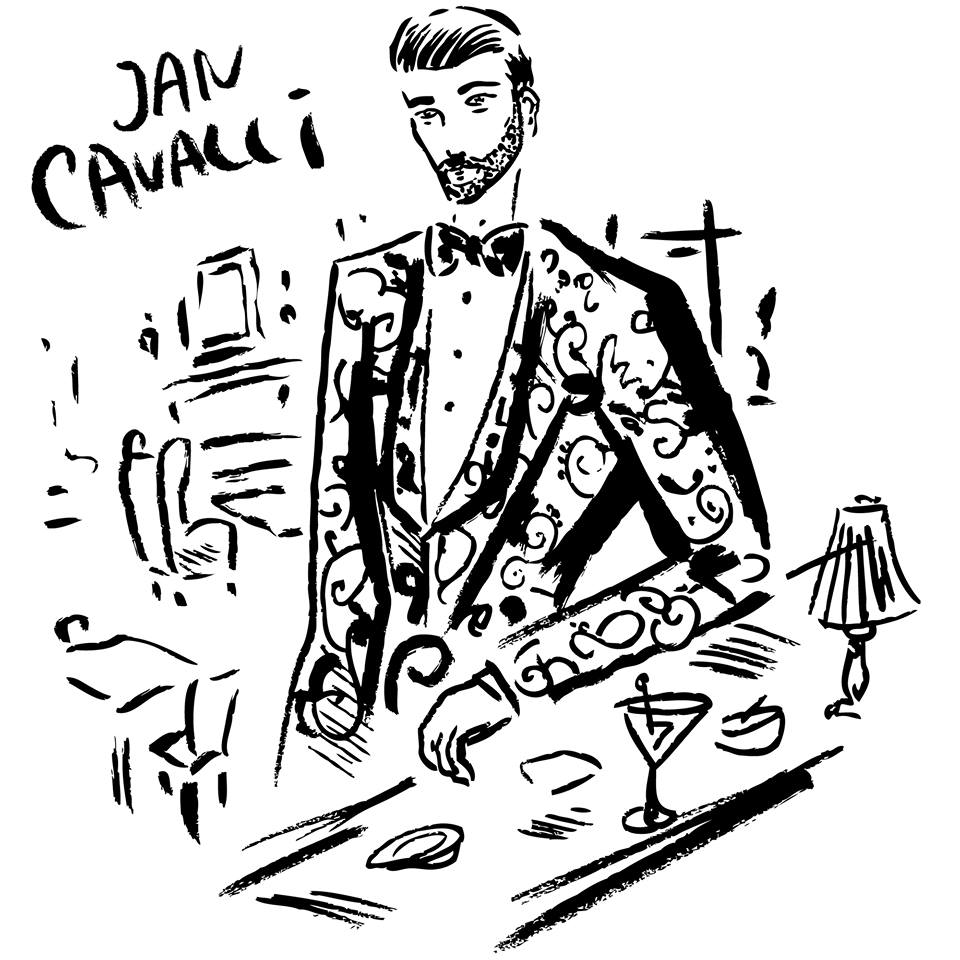 2. Tell us about your aesthetic.
I think my aesthetic and style of working is to create a little world with in a world. I seem to have a habit of slightly elongating my figures, giving them slightly longer legs / necks etc. but this has grown to become a signature style. I would say that my work is in between having a sketchy finish and a polished preened finish. Depending on the media I use etc.
3. What is your favourite medium and why?
My favourite medium would probably be marker pens, promarker / tombo / letraset / posca etc, I love the energy that you can capture using marker pens, Im a big fan of quick fast brush strokes quickly capturing a runway look or street scene etc, I feel I can use this medium to demonstrate my illustrative style well.
4. What is your artistic process like?
I have a room at home where I usually do my work, I think its good to have a good work / rest balance, and sometimes find working in my bedroom can be a block, I have a room downstairs with good natrual light and pens absolutely everywhere haha! I have a home made desk my dad built which is the length of the room attached to the wall so I can really spread out and move about depending on the scale of the artwork, I'll start by something up with marker pens, Sometimes I will leave it as is or add colour, after scanning it it I usually tweak and clean up the sketch in photoshop just adusting the levels and cleaning up the scan marks as my scanner isent the best but you can still achieve great results with any scanner, recently I have been opening my artwork in adobe illustrator and image tracing the sketch into a vector which gives a really strong solid black look which I quite like, I may then add a layer of colour behind this etc, but sometimes I'll just work with the original so you get the texture of the pen brushtrokes etc.
5. Who and/or what inspires your work?
I normally will be inspired by something I have seen recently, I like to create my artwork relevant to something I have seen or been doing recently etc, So for example looking to catwalk shows / magazine editorials / campaigns etc, recently I seem to always look to instagram for inspiration, I love the instagram search suggestions tool! It seems to really know what I like and I often find lots of cool accounts that inspire me, trying not to get distracted in the moment and remember why I was originally looking on instagram for inspiration haha!
6. What role does art play in your life? How does it change the way you view the world?
Art is such a key tool in my life, depending on your mood / feeling it can really evoke your daily routine and style. It definetley changes the way I view the world, for example two weeks ago I was in Chicago, I love exploring new cities and just going down back streets that normally a tourist wouldnt venture too, Im a big fan of typography and graphic design too, as well as architecture, particulary art deco and mid century, So I found myself spending my day and journey following a certain building I wanted to see that I could see in the distance, or an old sign / shop front which attracted me etc, Art is definitley what makes us all individual and unique.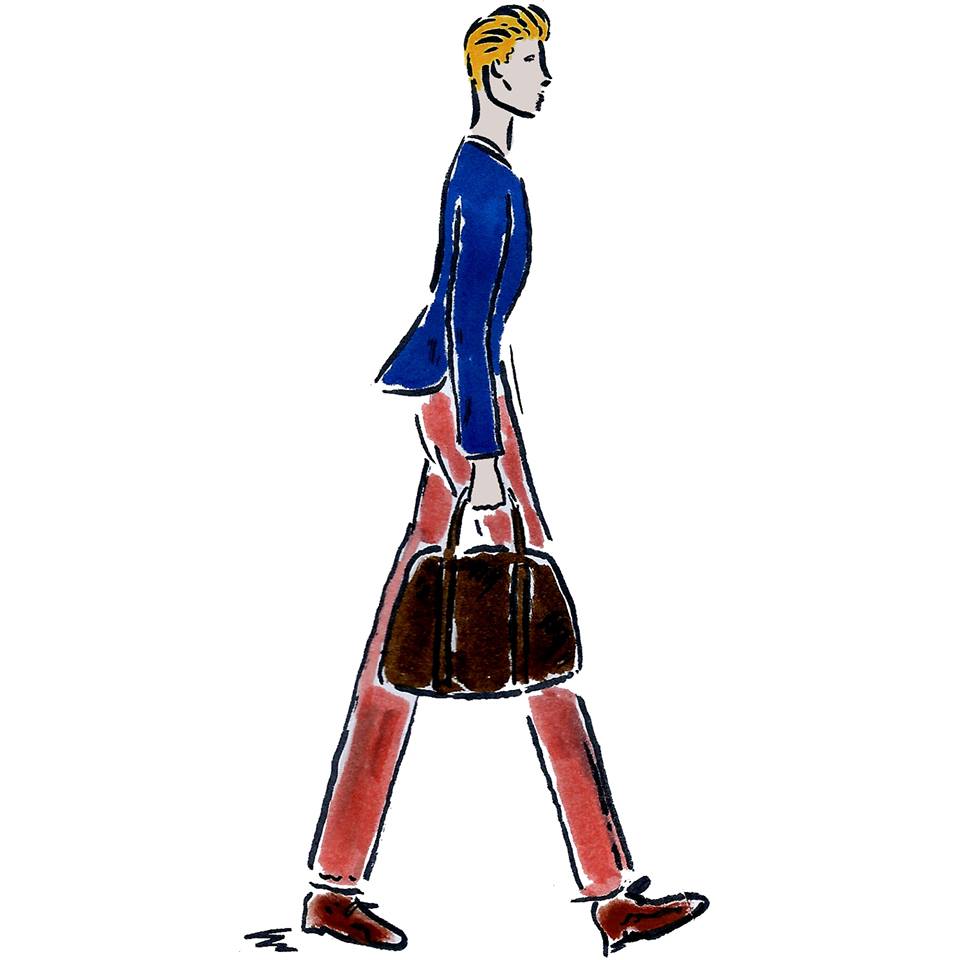 7. Where did you study?
I studied on the BA Fashion Illustration 2010 - 2013 course at London College of Fashion, University of the Arts London, Graduating with a first class honors in ba fashion illustration.
8. Where do you see yourself in five years? Working in an agency?
At the moment I work as a graphic designer in a design agency in the daytime, Its a role I love as I am able to combine my love of typography, graphic design, layouts, illustration, art direction etc to suit alot of briefs and clients, I do my freelance illustration in my own time, such as in the evenings / lunch, so I send my work out to art directors / brands etc, but I also get a lot of work from instagram, its a great way to market yourself and get your work seen! Sorry off track there! So in 5 years time, I would probably be in the same role, but at a higher level, working with a team of designers, but progressed more in my illustration career so I have a strong portfolio of client work etc
9. What about in ten?
I would love to have an agent who can deal with clients who want to comission me for work and I could spend all day drawing producing sketches for fashion / lifestyle brands! dream!
10. What do you hope to achieve with your art?
I hope my art inspires people to also try drawing, I often hear people say "I cant draw but you can draw, its just your own unique style, its something that takes practice, just draw everyday and you will soon enough develop your own key style.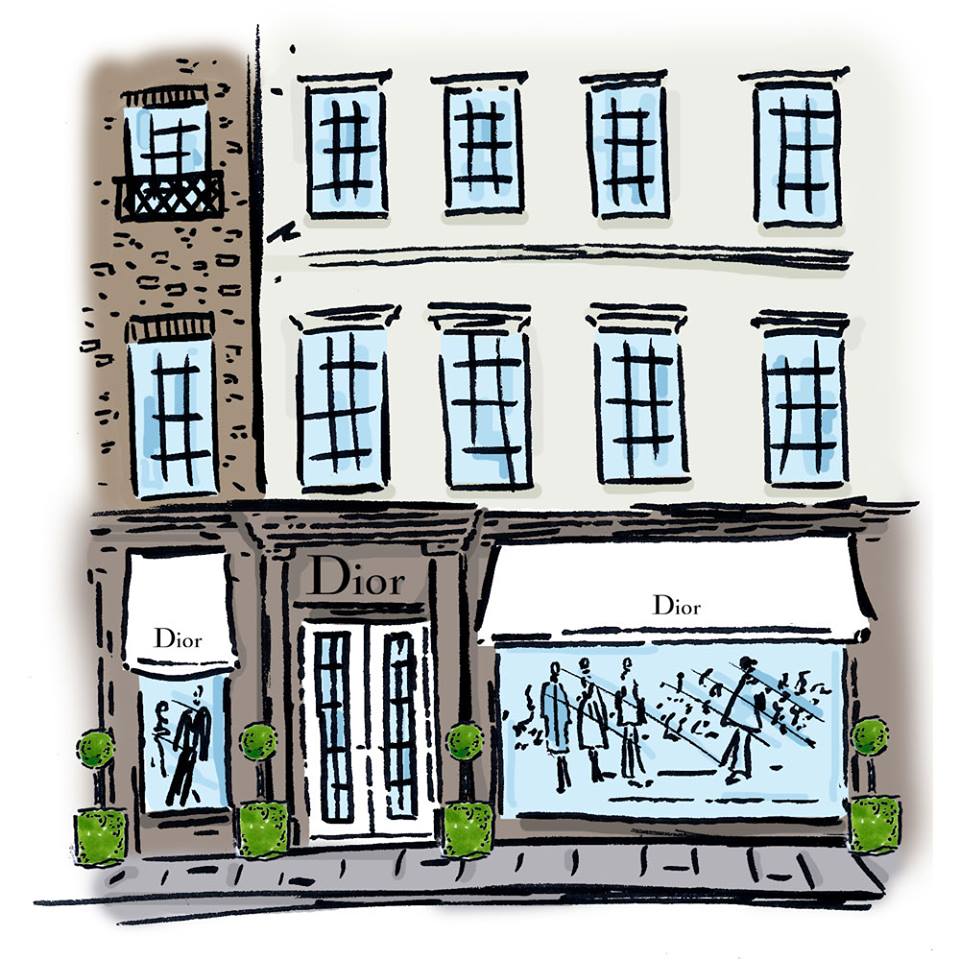 11. Now, tell us a little more about you as a person: what is your favourite food?
Food is too difficult to narrow down to one specific one haha! Im not keen on fish though! I do love a mean macaroni cheese and jalapenos! you should try it!
12. Favourite book?
Favourite book would probably be the Lion the witch and the wardrobe by C.S Lewis, such a fantastic emotive idea of a land you can escape too through a wardrobe!
13. Favourite genre of music?
Im actually quite a big fan of swing music from the 1930s / 40s. glenn miller, benny goodman etc, but recently Ive been getting into more later stuff typical 60s, the rebels, ronettes, etc, and ofcourse the Northern Soul Scene
14. What are your hobbies?
Drawing ovbiously! But I also collect old magazines, from the 40s - 60s, french elles / vogues / modes et travaux etc, illustration played a big part in magazine in this era, I have some beautiful illustrated covers from these eras which I consider prize possesions
15. If you weren't an artist, what would you be?
Hmm, thats a good question, I would probably be more solidly a graphic designer, but I kind of already am! I think a "creative" is the only role for me haha!