Instagram:
@jotaieme
Behance:
www.behance.net/jotaieme
Website:
www.jotaieme.net
1. What's your story? Where are you from?
My name is Jimi Macías. I am from Seville, a beautiful city in the South of Spain. There, I studied Advertising and Public Relations and worked as a graphic designer in few studios. However, two years ago, I decided to come to Barcelona to dedicate myself to what I am passionate the most about: Illustration. Here, I took a Master course not just to reset my brain and soul but to find my personal voice and develop it. And the rest, it is (an unwritten) story.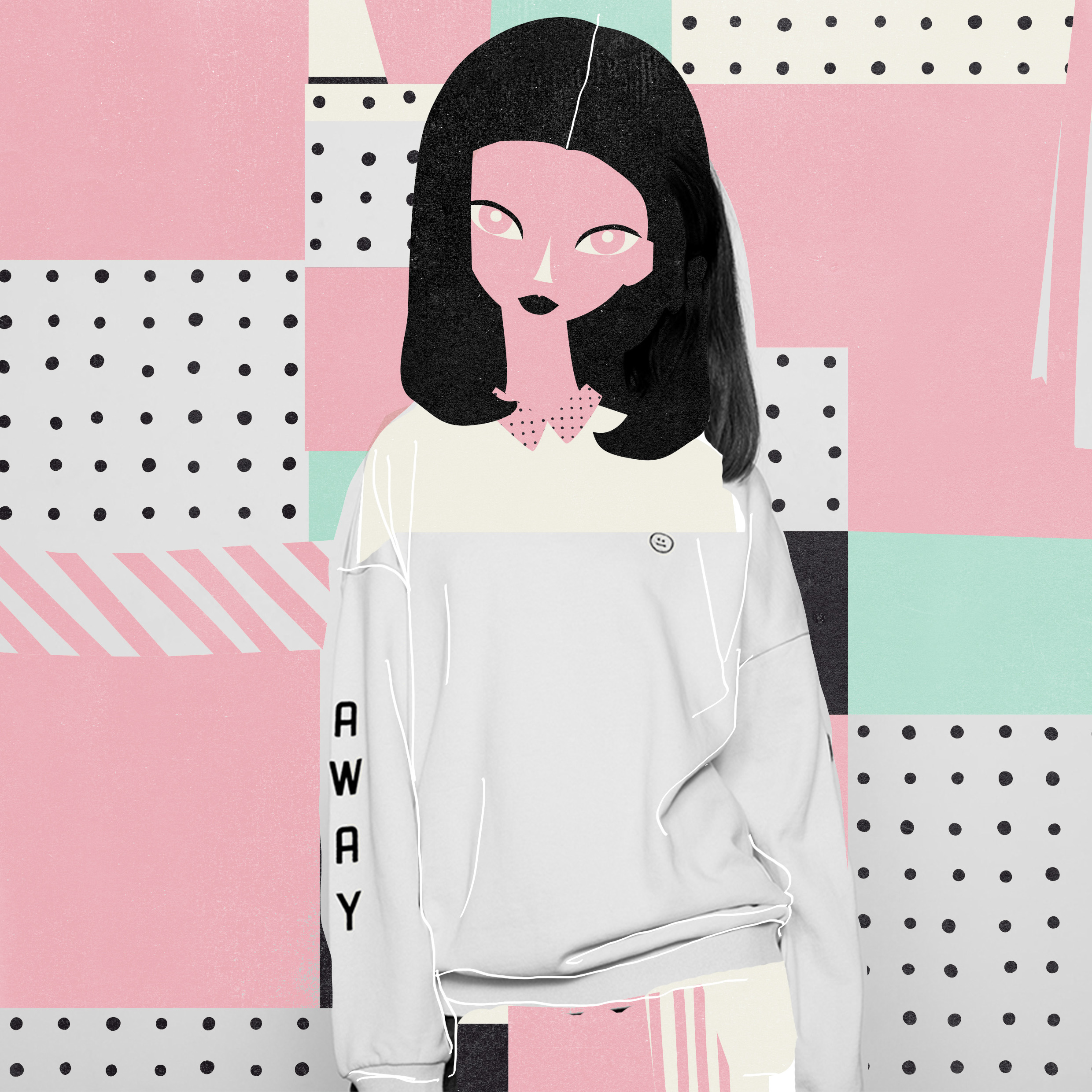 2. Tell us about your aesthetic.
I am really obsessed with geometry and balance. Maybe due to I have worked as a graphic designer previously. Or maybe because it is the easiest way to put in order every element in the illustration/ comic I make. You can see it not only in the structure of my works but the shapes that I usually employ: circles, squares, triangles… In this sense, I feel influenced by Bauhaus Artists, but by the imagery from Scandinavian, Russian or Eastern Europe folklore as well. Discovering that order in Nature is my second goal. That is the reason I love taking elements like plants, trees or leaves, to simplify them, repeat them, abstract them. I try to draw the simplest way possible. My characters must communicate everything with their eyes, like Sigourney Weaver does. All my works are made like they were produced by Risograph. I have always used that media. I love the dirty, mechanical-but-human touch it provides. I never draw elements in perspective. Perspective is the worst thing that happened to Art History. As Picasso said after his visit to the Altamira Cave, where he admired the rupestral drawings: "after Altamira, everything is decadence."
3. What is your favourite medium and why?
I always use computer to draw. When I use my free hands, paradoxicaly, I do not feel myself, since I tend to copy the artists that has influenced me the most, since it was what I used to do. Computer started as a barrier, a handicap. I had to adapt my skills to that media and find out a way to work. In that process, I found myself.
4. What is your artistic process like?
I start with a phase of investigation. I never utilize sketch drawings but texts. I write and put my ideas in words and small schemas. My Moleskines are fulfilled with smudges and letters that not even I understand! With a strong idea and a blurred image in my mind, I design the key elements of the composition and organize them on the document. Then, I let them take shape like themselves. The result is my very first sketch. Then, I stop. Rest. Re-start from that point. I set one objective per day of work, until the illustration is finished.
5. Who and/or what inspires your work?
David Lynch, Kuhiko Ikuhara and Tove Jansson. / Bauhaus, Art Nouveau, Anime, Scandinavian popular imagery.
6. What role does art play in your life? How does it change the way you view the world?
I think I cannot distinguish between personal and work lives. In fact, I do not have intention of separate them. So, the only way to live I know is being a great professional.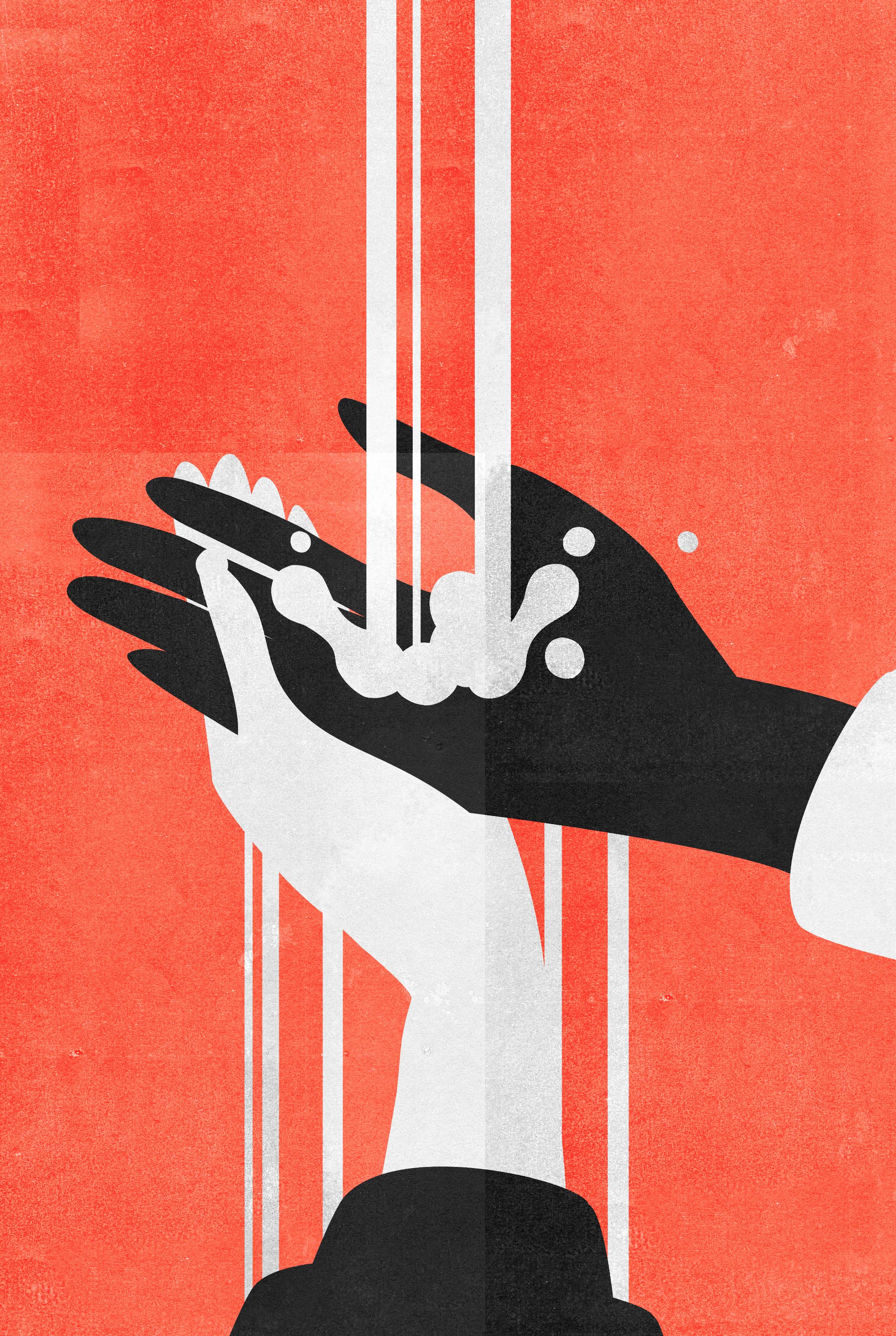 7. Where did you study?
As I told before, I studied Advertising and Public Relations and, later, Graphic Design in Seville. Two years ago, I came to Barcelona to take the Master course of Illustration and Comic of Elisava, The Barcelona School of Design and Engineering.
8. Where do you see yourself in five years? Working in an agency?
Working in a agency is my purpose, since making valuable contacts is the hardest part in this business for me. I would rather an agency to do that part of the job in my place, and leaving me the part of drawing and drawing.
9. What about in ten?
Hey, stop!
10. What do you hope to achieve with your art?
I want to be the most flexible and versatile possible, in order to work for every sort of clients/ medias and conquer the entire the world with my own unmistakable, personal illustrations.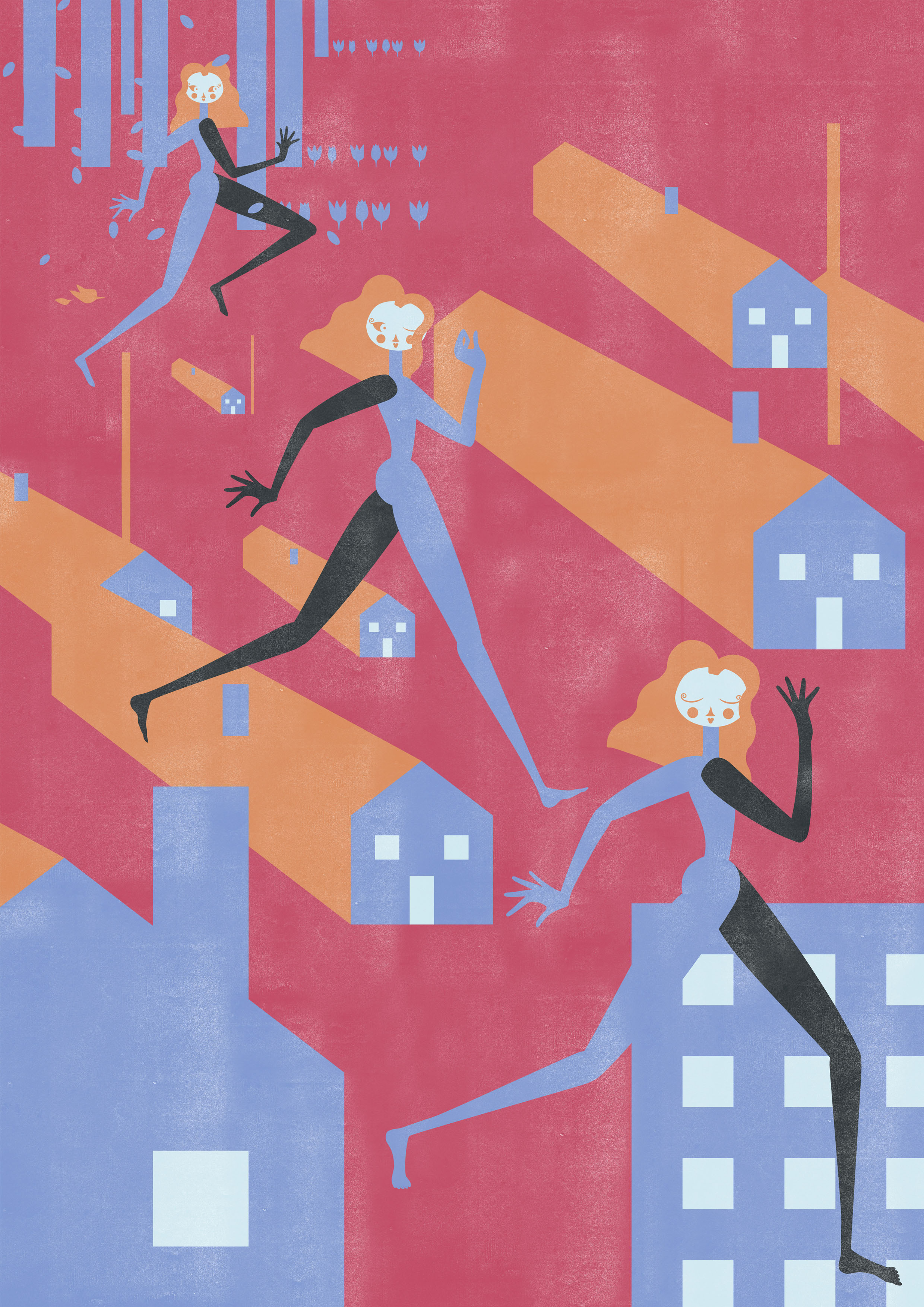 11. Now, tell us a little more about you as a person: what is your favourite food?
Everything made with rice.
12. Favourite book?
The Wind-Up Bird Chronicle, by Haruki Murakami.
13. Favourite genre of music?
Original Soundtracks…, and Lana del Rey.
14. What are your hobbies?
Collecting merchandising of Sailor Moon.
15. If you weren't an artist, what would you be?
A corpse. I am sure!