Instagram:
@jotakaillustration
Website:
www.jotakaillustration.com
1. What's your story? Where are you from?
Hello! my name is Juan Carlos and I'm from Valencia (Spain). I studied Fine Arts between Valencia and Barcelona and then I studied Illustration, when I discovered that it was my passion. Now I'm working as a freelance illustrator and I feel fulfilled.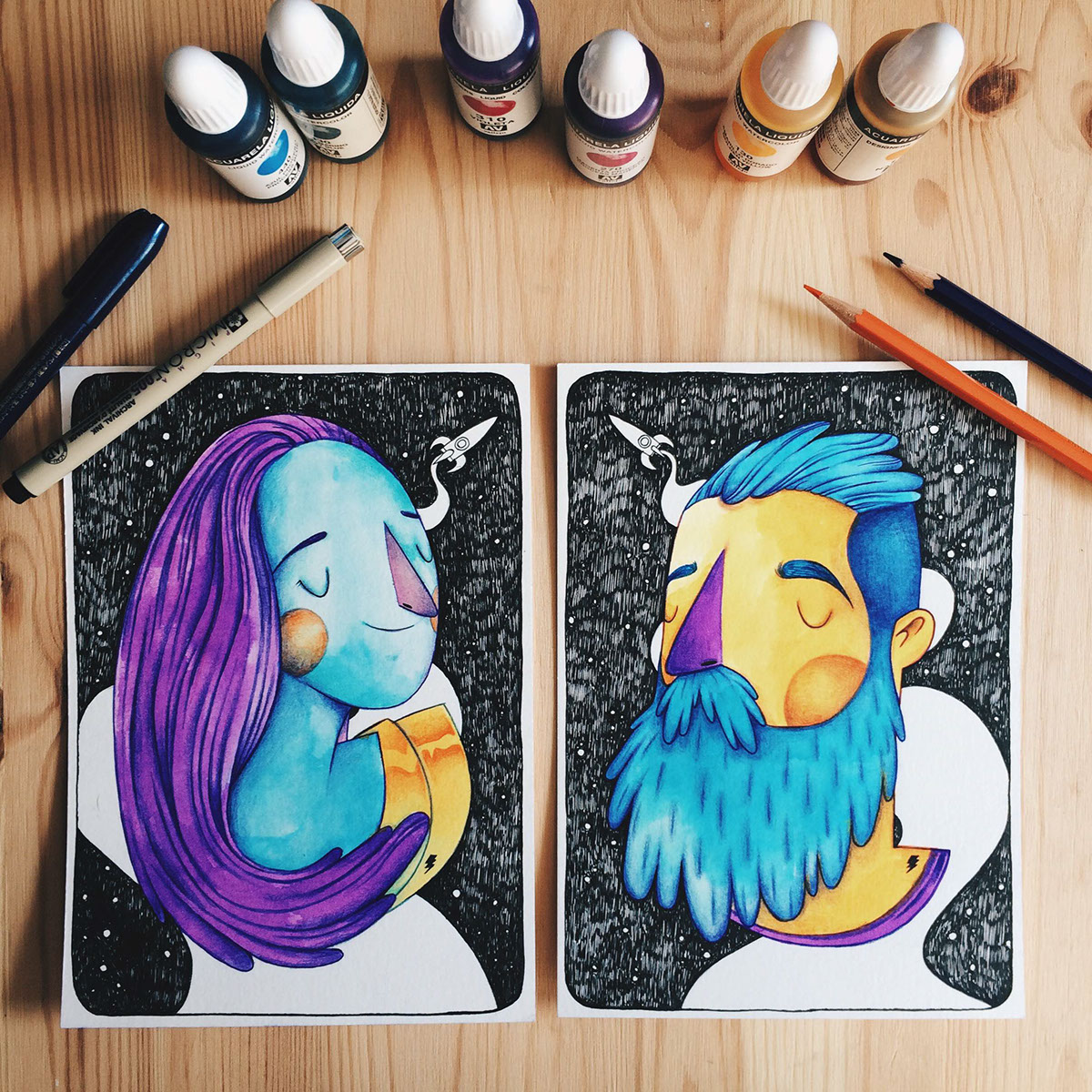 2. Tell us about your aesthetic.
I just want people to smile when they see my work and enjoy it. Without secrets, just draw what I really like with my own personality and my own way of seeing the world,.
3. What is your favourite medium and why?
A little bit of everything. I live surrounded by colored cardboards, watercolors, scalpels, glue, color pencils, and Photoshop.
4. What is your artistic process like?
I prepare so many sketches, although the idea is simple it takes me a lot of time. Then I choose a range of color that gives meaning to the illustration to finally color it.
5. Who and/or what inspires your work?
Too many things! movies, music, books, social media… EVERYTHING!
6. What role does art play in your life? How does it change the way you view the world?
Is my vision of the world, I can draw everything that my brain thinks and this is awesome :)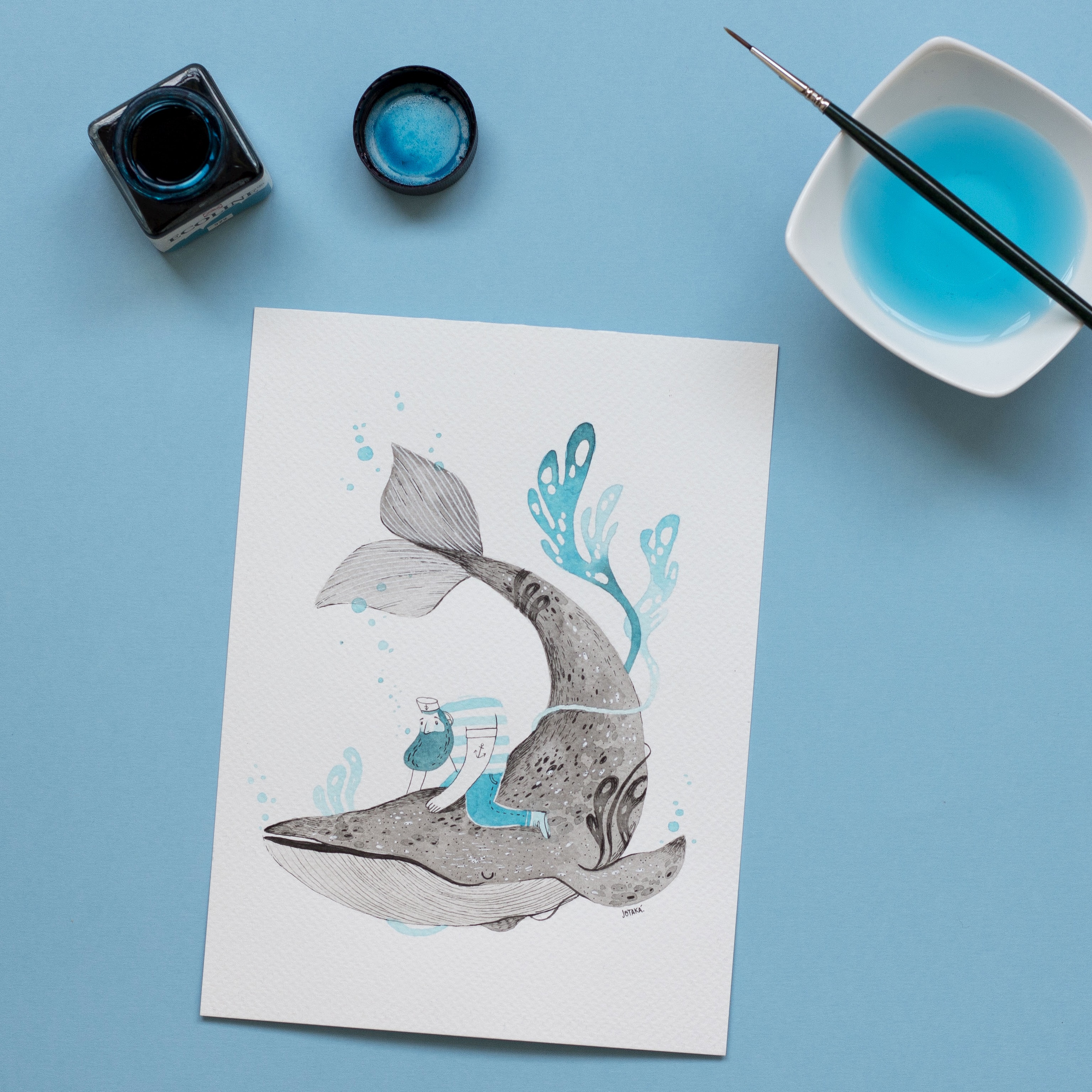 7. Where did you study?
I studied in Valencia and Barcelona, I love Barcelona too.
8. Where do you see yourself in five years? Working in an agency?
I can't tell you this because I try not to think about it , just work on what makes me happy every day.
9. What about in ten?
I hope working in a lot of child-books! I love it!
10. What do you hope to achieve with your art?
I hope to draw a lot because I love it, I would like to see that my drawings make people smile, we live in a world where we need more smiles.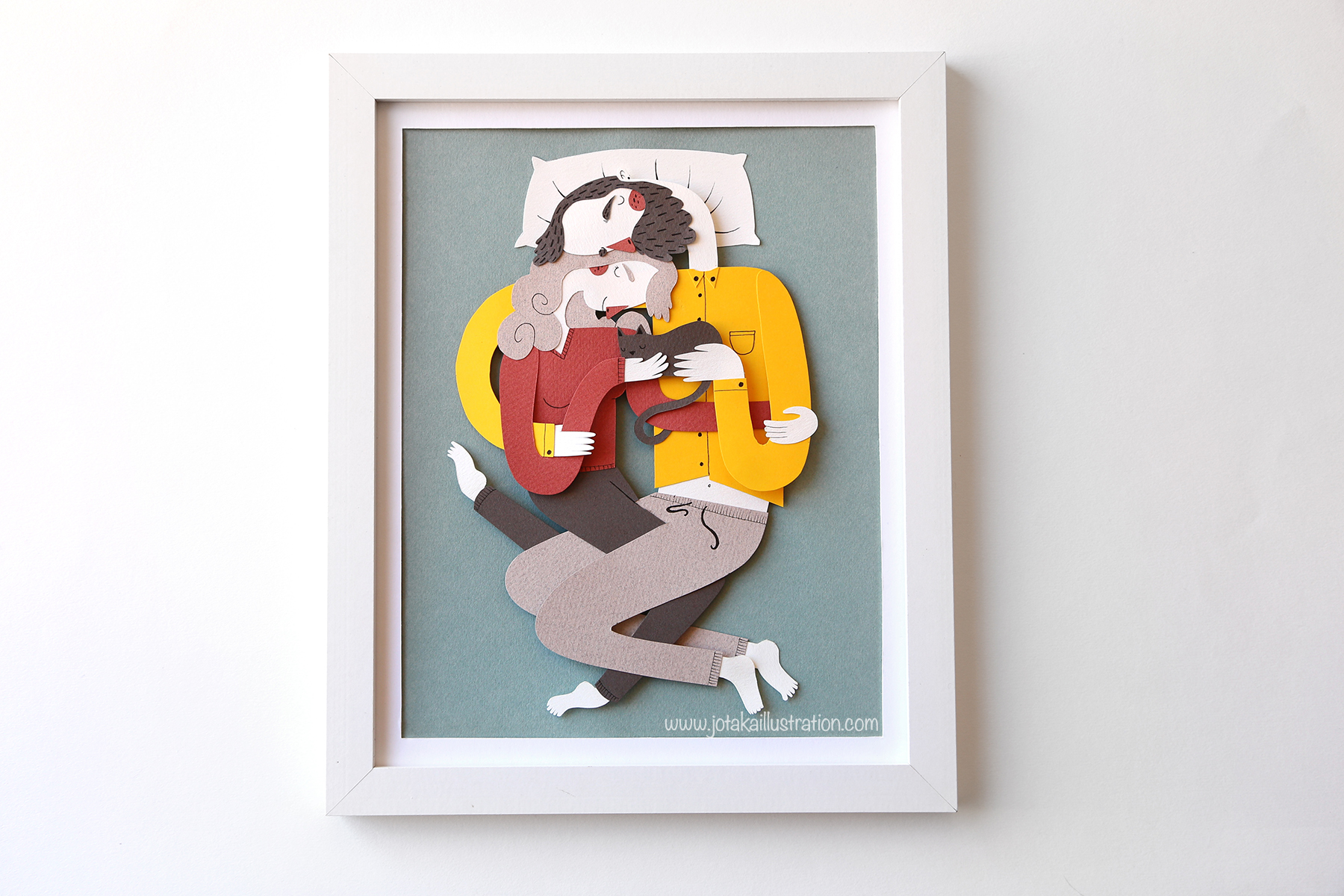 11. Now, tell us a little more about you as a person: what is your favourite food?
Well… I love pasta and salmon!
12. Favourite book?
It's a graphic novel called "The wrong place" by Brecht Evens. His work is stunning!
13. Favourite genre of music?
Rock! and indie music, but I listen a lot of different genders.
14. What are your hobbies?
I'm always with my camera, photography is my second passion.
15. If you weren't an artist, what would you be?
Maybe photographer… but I think that always related to creativity.