Instagram:
@jq.wan
Website:
www.jiaqiwang.org
1. What's your story? Where are you from?
My name is Jiaqi Wang, a girl from China. Right now, I am based in Los Angeles :D, working with talented people in Buck. Before that had an amazing internship in an illustration studio in Turin, Italy and I studied in Animation in London. Also have been a freelancer animator in Shanghai for couple months.Yep, I moved a lot.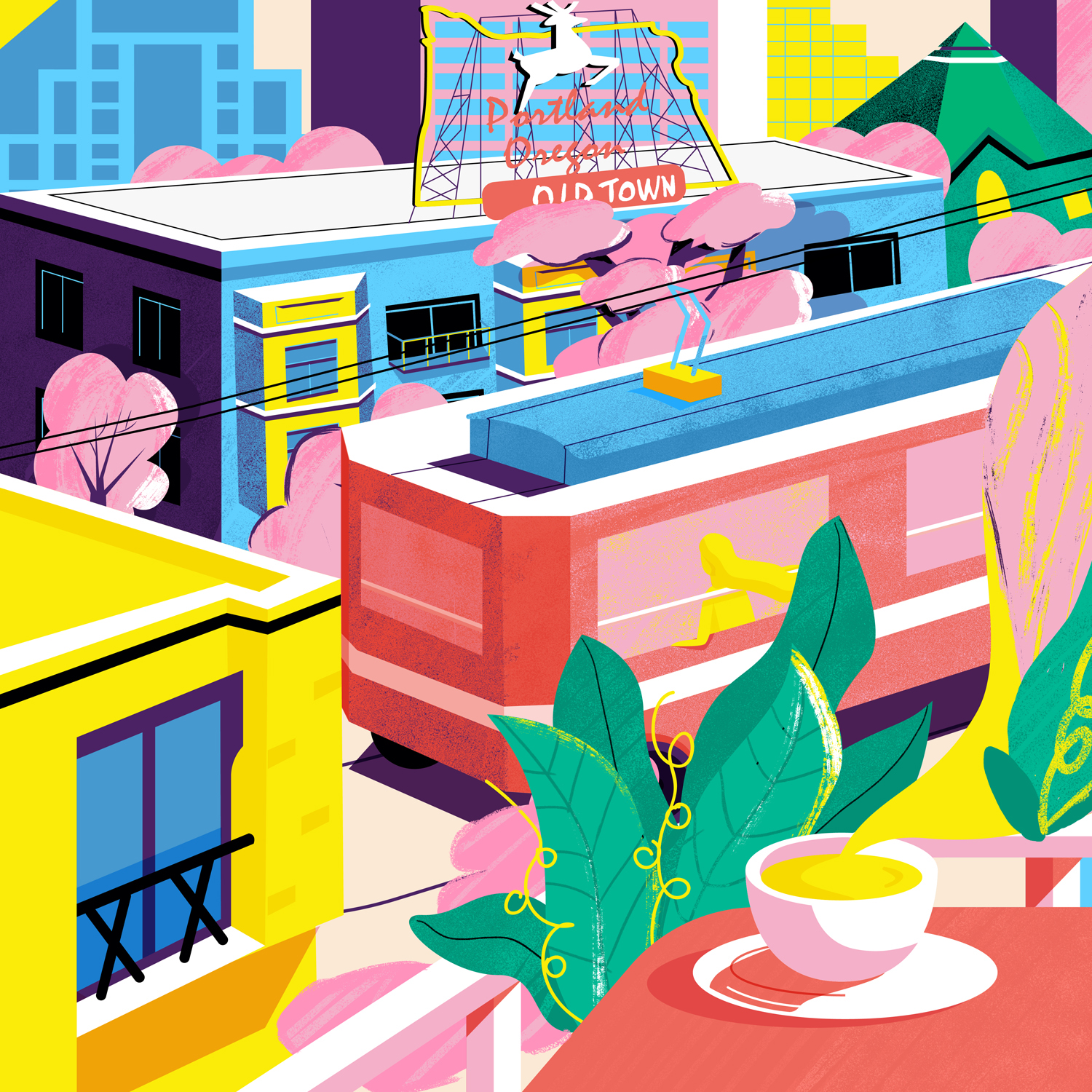 2. Tell us about your aesthetic.
Nature, plants, sunshine! I love work with the character and colours, usually, they don't have a face but with strong contrast between bright and dark. I prefer working with geometric shape, and build narrative in my drawing. Trying to add poetic feeling in my work.
3. What is your favourite medium and why?
Pencil, I love the sound when pencil touching paper, make me feel calm, and it's easy to erase.I only use the pencil to do the sketches. Cintiq is my 2nd fav.
4. What is your artistic process like?
I just sketched on paper then transfer to digital. But when I do still image I always think about how will it be when it's animated. I love seeing illustration moving :) When I do animation, usually start from a really rough storyboard, then do some concept art and experimental animation. I like working with illustrator and After effect, when they meet together, its magic :), really easy to see how the stuff move. If I do frame by frame animation I use Photoshop.
5. Who and/or what inspires your work?
Definitely daily life and nature, also my peer workers. I love walking around the neighbourhood where I live, you can see the different type of people, sometimes I will try to guess what's their daily job.(aha, kinda creepy) but its good for building narrative when making a short film.
6. What role does art play in your life? How does it change the way you view the world?
I can say art is my life partner, it will let me listen to the voice in my deep heart. I was very young when I start drawing things, at the very beginning I just try to copy photos or things I saw. Gradually, add more imagination in my work. Art helps me change the way to look at the world.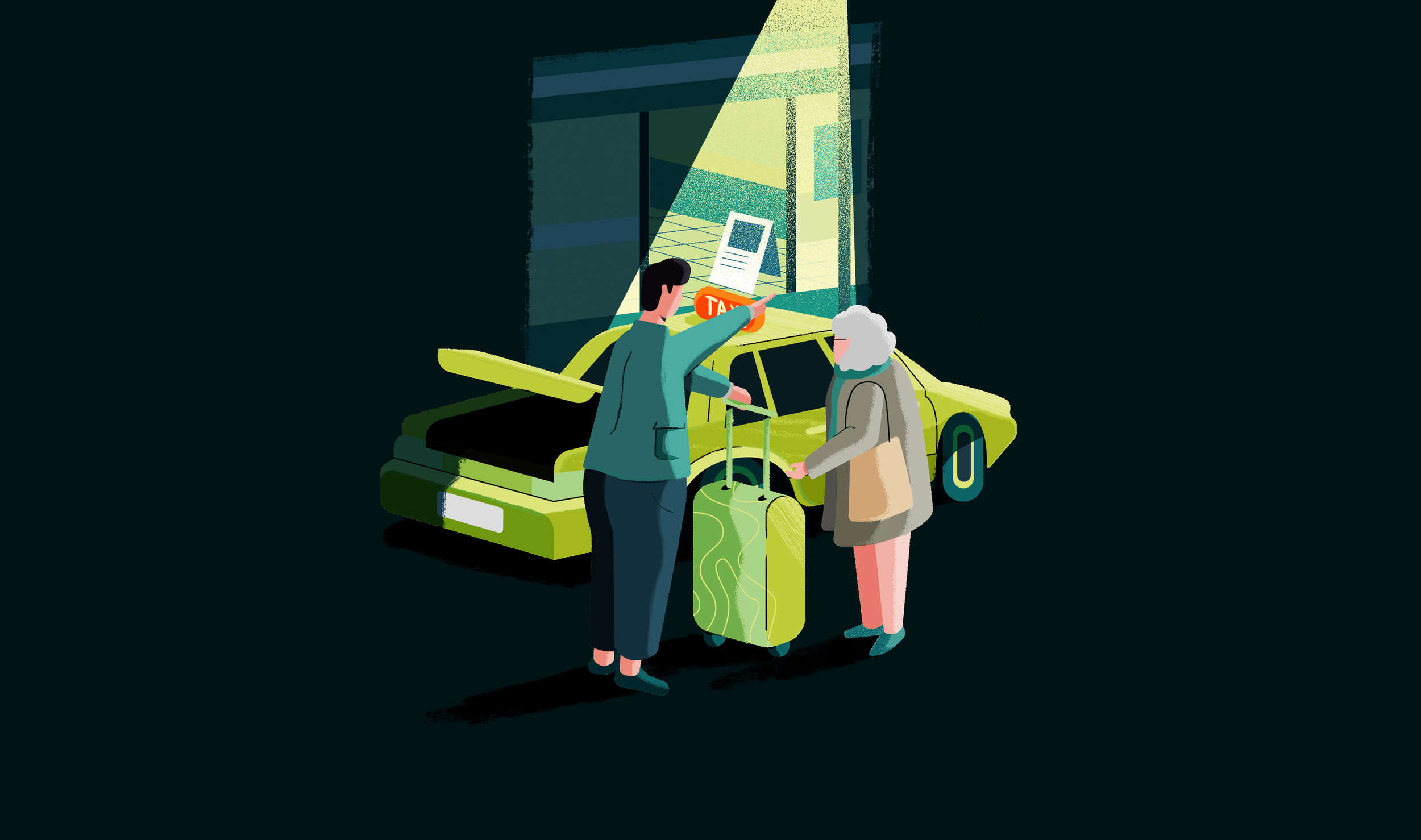 7. Where did you study?
I studied in Graphic for BA, then move to London studied in MA Animation for around 1.5years.
8. Where do you see yourself in five years?
Pretty sure in 5 years still doing animation and illustration. I will be more focused on stories.(hope so). And I have a barista dream, wanna become a professional one.
9. What about in ten?
It's hard...Really want to have a studio filled with all kinds plants, smell like a coffee factory:D
10. What do you hope to achieve with your art?
Great question...At least the work makes me feel good, don't want to put too much information, just let people say: oh that's you.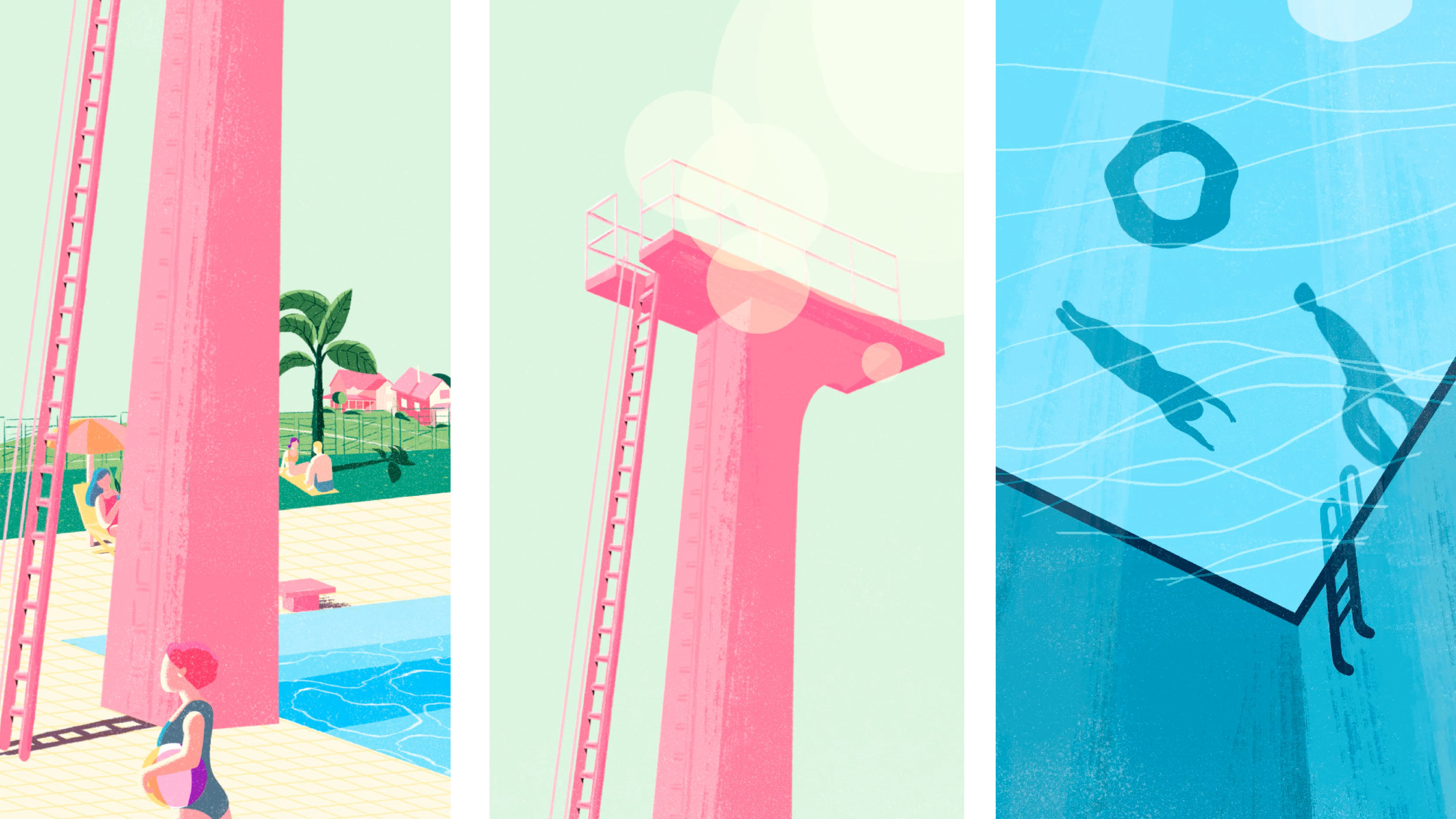 11. Now, tell us a little more about you as a person: what is your favourite food?
Ah, roasted broccoli.
12. Favourite book?
Recently I read a book - A brief history of Humankind, blowing my mind...
13. Favourite genre of music?
I listen to music quite random, anything hooked me. Maybe more into indie/alternative music(that's what my Spotify trend told me)
14. What are your hobbies?
Collecting all different type cameras, especially polaroid and film cameras. They need to develop so you should take time to wait for that. And I do like some outdoor sports, skateboarding:)
15. If you weren't an artist, what would you be?
Wow, I always want to live in an aquarium, maybe become an ocean animal researcher? Nice:)