Instagram:
@ju_sum_
Naver:
www.blog.naver.com/x_pit_a_pat
1. What's your story? Where are you from?
Hello. I'm Jusum. My name is Jang Ju Hyun and I live in Korea. I like to make and draw something small. 안녕하세요. 주섬입니다. 본명은 장주현이고 한국에서 살고 있습니다. 소소하게 무언가를 만들고 그리는 것을 좋아합니다.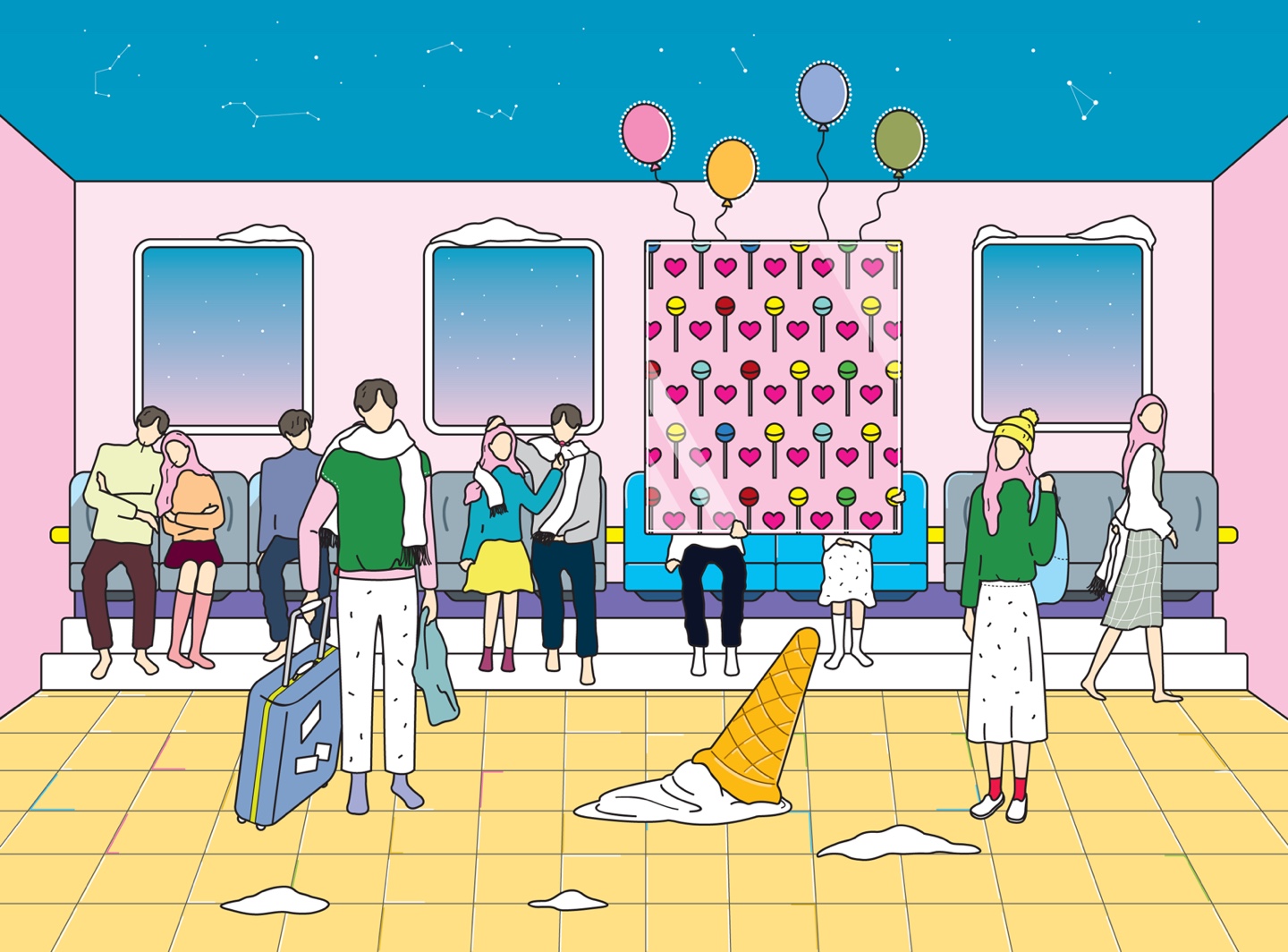 2. Tell us about your aesthetic.
I like pastels and I like clean and cute things. And I like dolphins. The dolphins are beautiful to me. 저는 파스텔을 좋아하고, 맑고 귀엽고 아기자기한 것을 좋아해요. 뚜렷하게 정해져있지 않는 자유로운 느낌이요. 그리고 돌고래를 좋아해요. 저에게 돌고래는 눈부시고 아름다운 존재같아요.
3. What is your favourite medium and why?
I use Illustrator. At the end, I finish with a little Photoshop. 저는 일러스트레이터를 사용합니다. 마지막에는 조금의 포토샵으로 마무리하고요.
4. What is your artistic process like?
Seeing my favorite images and listening to a lot of my favorite music. 좋아하는 이미지를 보기도 하지만, 좋아하는 음악을 많이 들어요.
5. Who and/or what inspires your work?
The biggest factor is music. When I listen to music, I feel that the atmosphere, the expressions and feelings I want are enriched. 가장 큰 요소는 음악이예요. 음악을 들으면 분위기나 그리고 싶은 표현, 느낌들이 풍요로워지는 기분이예요.
6. What role does art play in your life? How does it change the way you view the world?
It's great that I can show my emotions. I am able to think I am who I am, what kind of emotion I have, and what else I am. 저의 감성을 보여줄 수 있다는 것이 정말 좋아요. 내가 어떤 사람인지, 어떤 감성을 가지고 있는지, 또다른 제가 있다고 생각해요.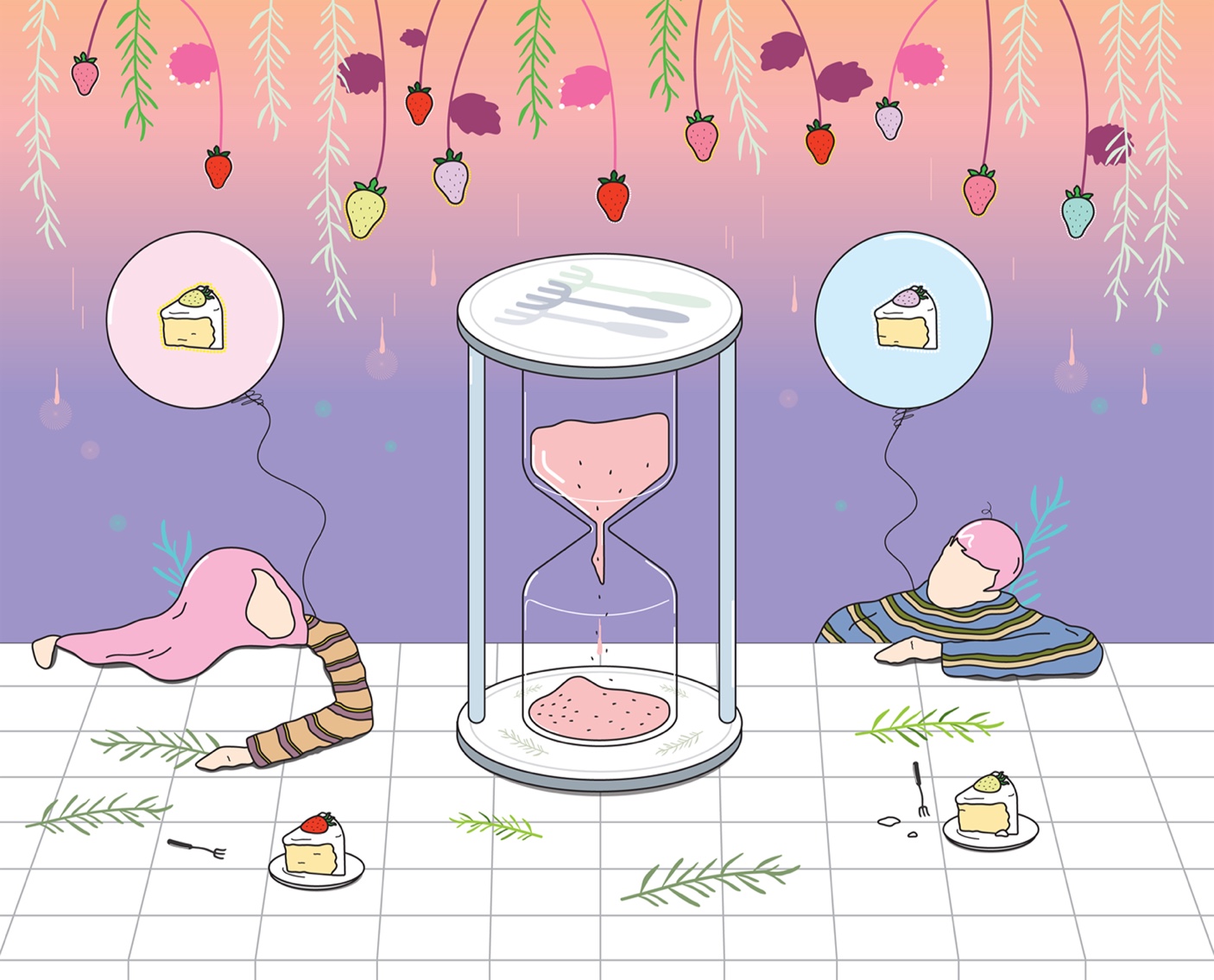 7. Where did you study?
I majored in industrial design at university. It did not fit well with me. 대학교에서 산업디자인을 전공했어요. 잘 맞지는 않았어요.
8. Where do you see yourself in five years?
Creating a small stories. 마음이 맑아지는 작은 이야기를 만들고 싶어요.
9. What about in ten?
I think I should be able to continue drawing. I really want to keep my dreams a secret. 그림을 계속 그릴 수만 있어도 좋을 것 같아요. 진짜 꿈은 비밀로 하고 싶어요.
10. What do you hope to achieve with your art?
I would like someone to get some healing with my paintings. I feel really happy if you feel any emotions. 저의 그림으로 누군가에게 작은 힐링이 되었으면 좋겠어요. 어떠한 감정을 느끼셨으면 정말 기쁠 것 같아요.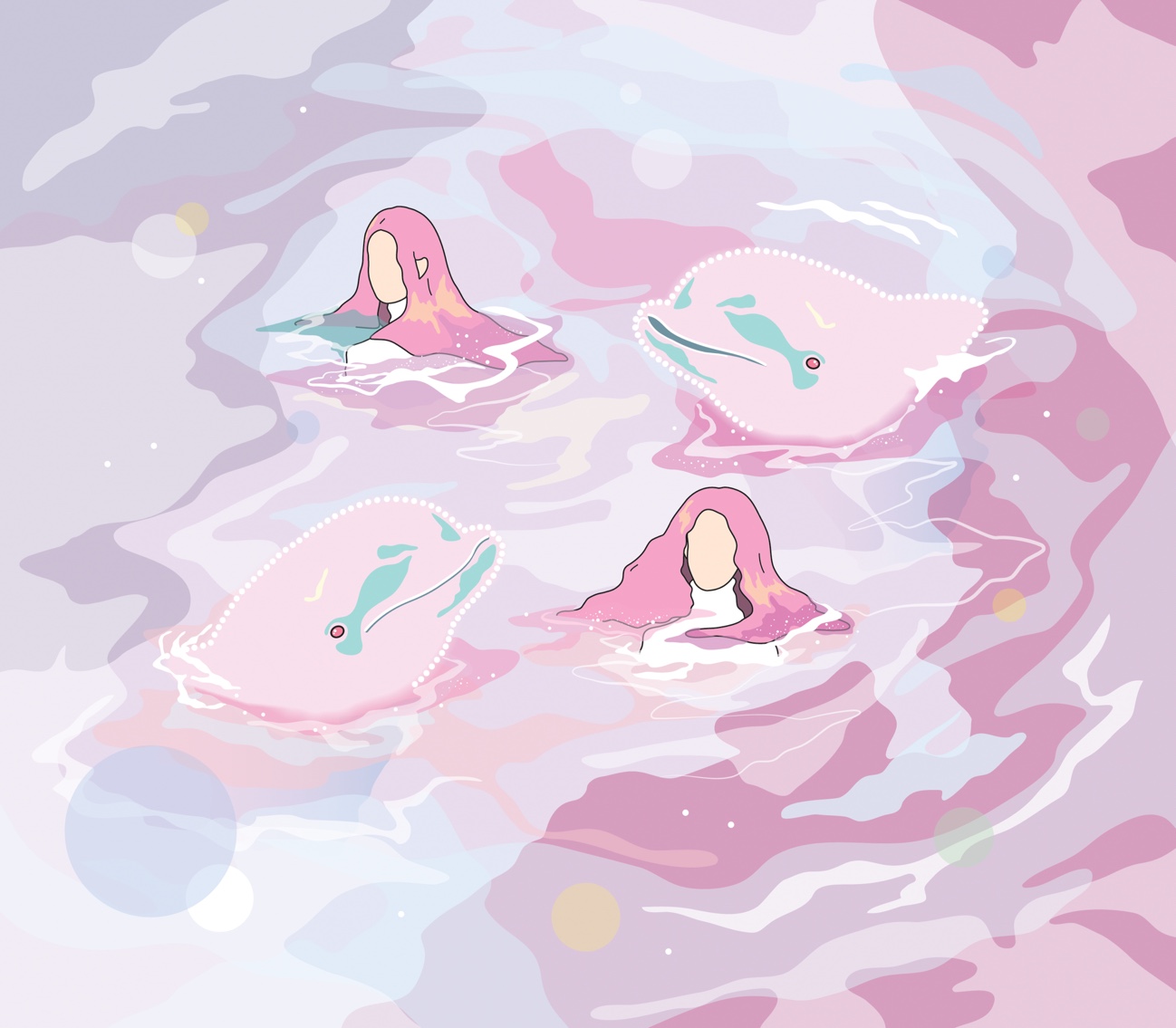 11. Now, tell us a little more about you as a person: what is your favourite food?
I like delicious food. I especially like food with broth. I like ramen and rampon, but the most reliable thing is Korean food. 맛있는 음식은 다 좋아해요. 특히 국물있는 음식 정말 좋아해요. 짬뽕과 라멘도 좋아하지만, 가장 든든한 것은 역시 한식이에요.
12. Favourite book?
I like essays, cartoons, and picture books. Recently I saw the miracle of the famous Nemiya General Store. It was great. 에세이, 만화, 그림책 좋아합니다. 최근에 유명한 나미야 잡화점의 기적을 봤어요. 참 좋았어요.
13. Favourite genre of music?
I like indie music. I like the atmosphere of the artist and the lyrics. Music seems to have a big influence. I would be depressed if I did not have any music that I like. 인디음악을 좋아해요. 아티스트만의 분위기, 가사들이 좋아요. 음악이 큰 영향을 주는 것 같아요. 제가 좋아하는 분위기의 음악이 없었으면 삶이 우울할 것 같아요.
14. What are your hobbies?
Watch movies that are calm and emotional. Writing a letter. Creating and drawing. 잔잔하고 감성적인 영화보기. 편지쓰기. 만들고 그리기.
15. If you weren't an artist, what would you be?
I'm interested in being a photographer or a florist. 로망이기도 하지만 사진작가, 플로리스트에도 관심이 있어요.