Instagram:
@jucophoto
Behance:
www.behance.net/jucophoto
Website:
www.jucophoto.com
1. What's your story? Where are you from?
My name is Cody and I first met Julia at the San Francisco Art Institute in a lighting class with Leon Borensztein while getting my MFA and Julia her BFA. Julia was born in Miami Florida and I was born in Phoenix Arizona.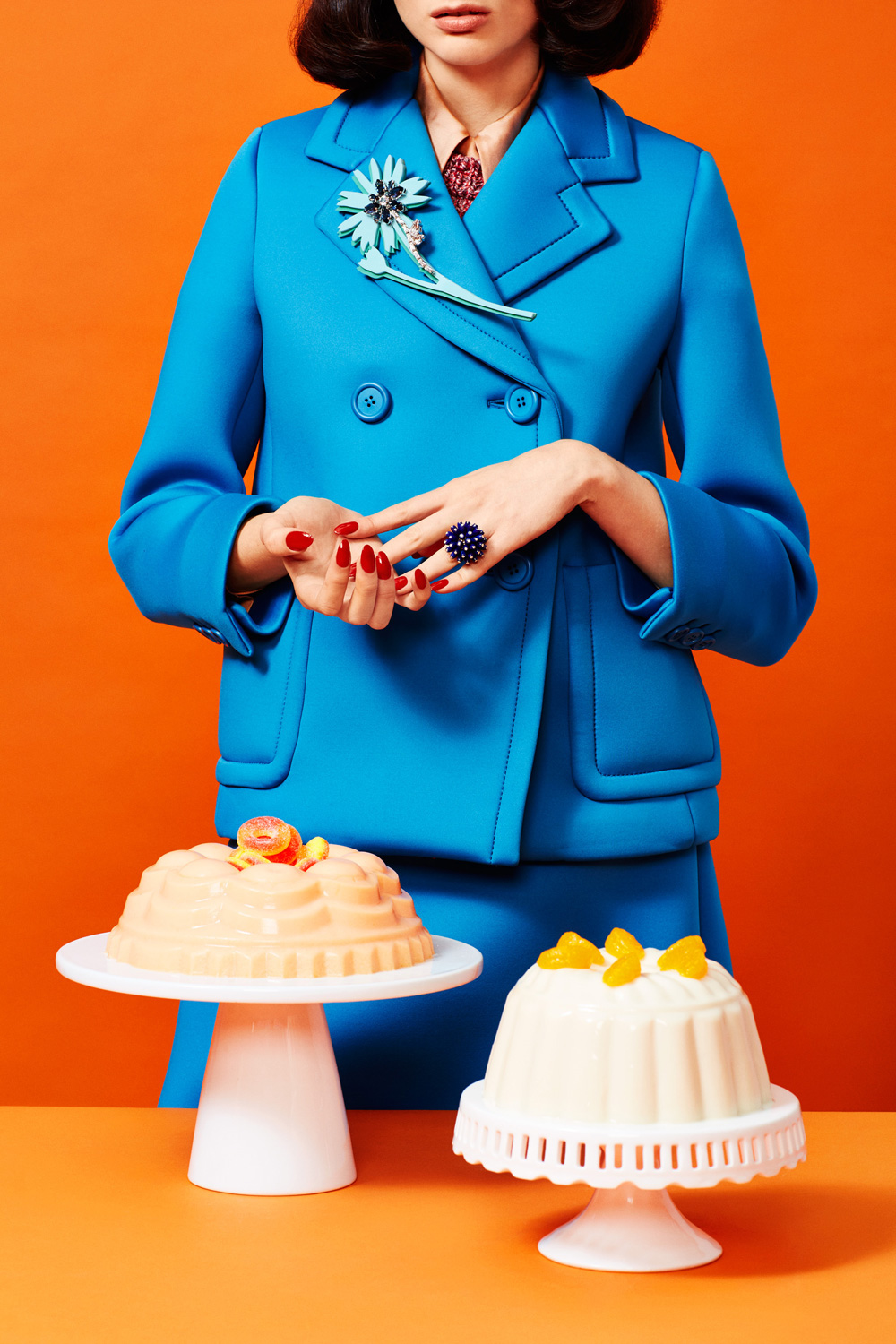 2. Tell us about your aesthetic.
Our aesthetic is graphic and colorful.
3. What is your favourite medium and why?
We love the analog film medium because it's beautiful and doesn't require much photoshopping if any.
4. What is your artistic process like?
Julia and I approach our projects as one creative. We both brainstorm ideas on our own then come together and tweak those ideas talking them through improving them until we arrive with the strongest idea we both built.
5. Who and/or what inspires your work?
We are inspired by a lot of things like art, nature, and history.
6. What role does art play in your life? How does it change the way you view the world?
Both Julia and I love art and it plays a big role in our lives. I would have to say that music is the art form we interact with the most on a daily basis. It changes our views of life drastically since Julia is always in the middle of the room dancing while I'm the observer ant wall flower.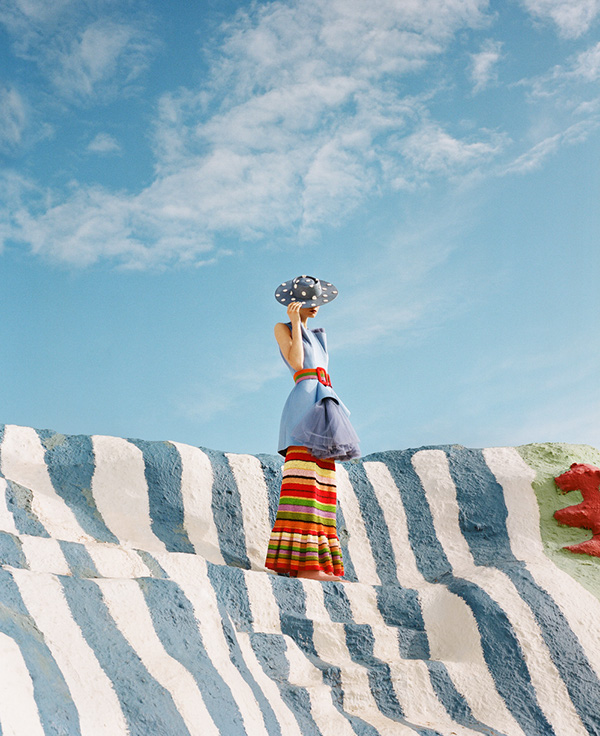 7. Where did you study?
SFAI
8. Where do you see yourself in five years?
Behind the camera.
9. What about in ten?
Still behind the camera.
10. What do you hope to achieve with your art?
We try to achieve a timelessness every time we shoot.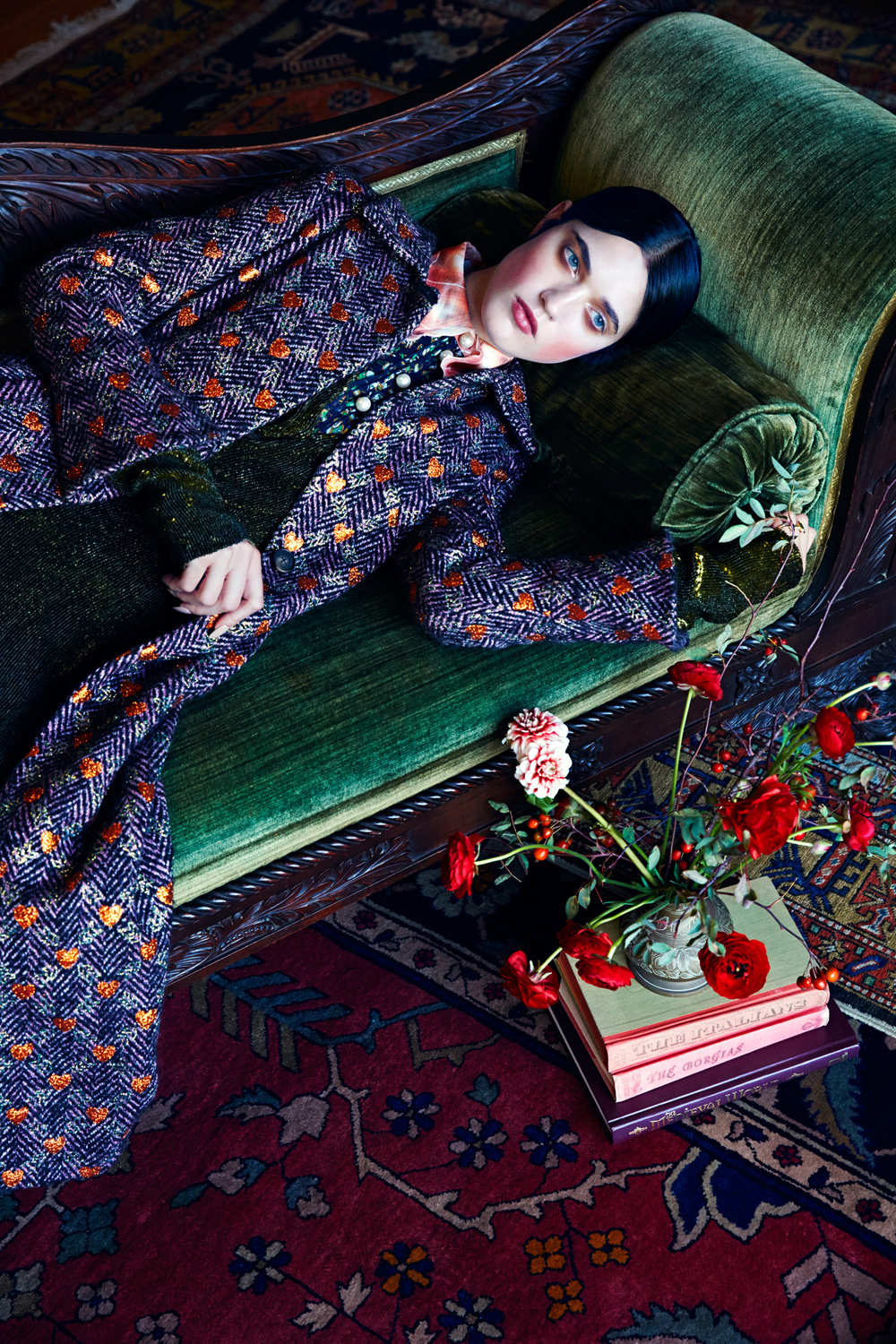 11. Now, tell us a little more about you as a person: what is your favourite food?
We both LOVE Mexican food. Yummy!
12. Favourite book?
Hmmmm there are so many great books out there. Some of our favorite photo books are Helmut Newtons polaroid book or any of Guy Bourdins books.
13. Favourite genre of music?
This is a hard one. We both love all kinds of music. Seriously we love music!!! Yee-Haw!!!
14. What are your hobbies?
Boogie boarding, plants, thrifting, going to estate sales, ballet, traveling, living life, and eating!!
15. If you weren't an artist, what would you be?
I would be a server at a Mexican food restraunt so I could eat all the tacos I wanted. Julia would probably be a marine biologist or work at an ad agency as an art director.