Instagram:
@judithloske
Behance:
www.behance.net/judithloske
Website:
www.judith-loske.de
1. What's your story? Where are you from?
I was born in a small town in Germany. In my childhood, I drew and painted a lot. I filled big ring binders with more or less abstract art. In school, I went to private drawing courses and later I decided to study illustration. At Art Academy, I got in touch with children's picture books and I was fascinated by the possibilities to play with words and pictures. I visited a lot of bookstores and realised that children's book does not only have to be kitschy and gaudy. So I decided to write and illustrate a picture book about Sadako Sasaki for my diploma work. Sadako is a Japanese girl who gets leukemia after the atomic bomb was dropped on Hiroshima. She begins to fold origami cranes because a Japanese legend tells that a person who folds 1,000 paper cranes is granted a wish. On the Frankfurt Book Fair, I found a publisher and this was the beginning of my career as a children's book illustrator.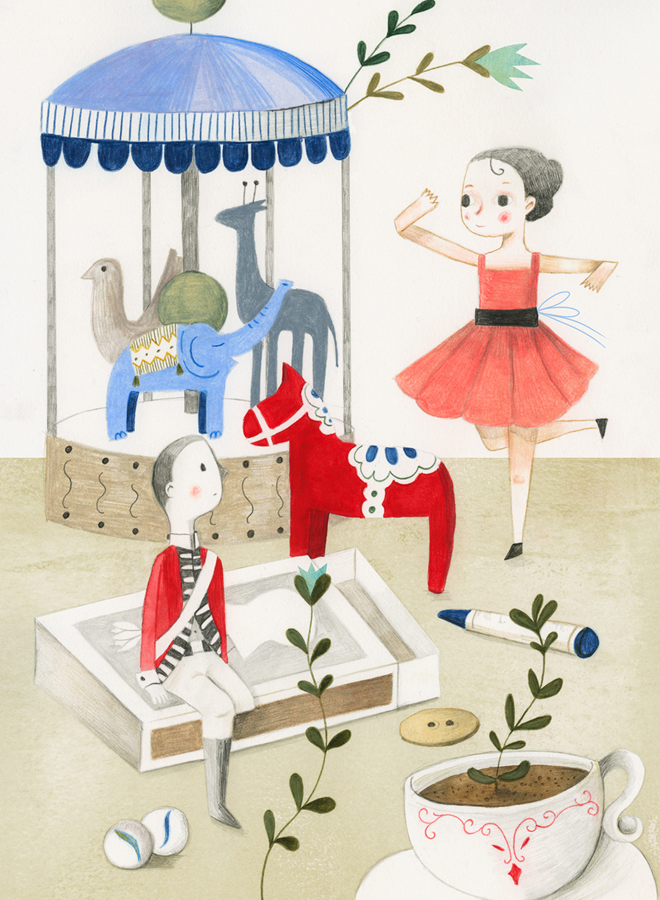 2. Tell us about your aesthetic.
I think my illustrations are very narrative and aesthetic. I try to capture the mood of my characters and add little details to tell something about them. Most of my art shows a peaceful world with happy children and animals but I also portray loneliness and sadness especially in my picture books.
3. What is your favourite medium and why?
I use gouache, watercolours, coloured pencils and textured papers, created with acrylic paints. I paint on very smooth hot pressed watercolour paper. Then I scan the final illustration and edit it on the computer with my Wacom tablet. I like the combination of traditional and digital media. I can edit small details digitally but it still has the look of a traditional illustration. Only recently I started with digital illustration and I am pleasantly surprised how programs can imitate traditional pencil strokes.
4. What is your artistic process like?
Everything begins with an idea. I like those ideas which directly appear in my head and I only have to draw them. But it is not always that easy. If I have a very vague idea I have to sketch a lot and experiment with the arrangement of elements, colours and characters. I am a perfectionist and I sometimes wish to be more experimental. Often I only use a new medium until I know it very well. Probably this limits my abilities but I am a very unsure person.
5. Who and/or what inspires your work?
There is so much inspiration; colours, nature, animals, people, books, films, music and the internet (although it is dangerous to get lost in a number of pictures, so I rather use it for research). I do not know what exactly inspires my work. Probably it is a bit of everything.
6. What role does art play in your life? How does it change the way you view the world?
Art plays a very big part in my life. Through art, I got a very attentive person (or maybe I already was attentive and that's why I am an artist). I can watch animals (e.g. my cat) for hours, it does not get boring. There is so much beauty in nature - a small caterpillar or a huge blossoming tree - but we have to learn to see this. An artist needs time to draw and he has learned to look very closely, maybe this is the reason why he sees things in another way – it is like being a child who is discovering the world again.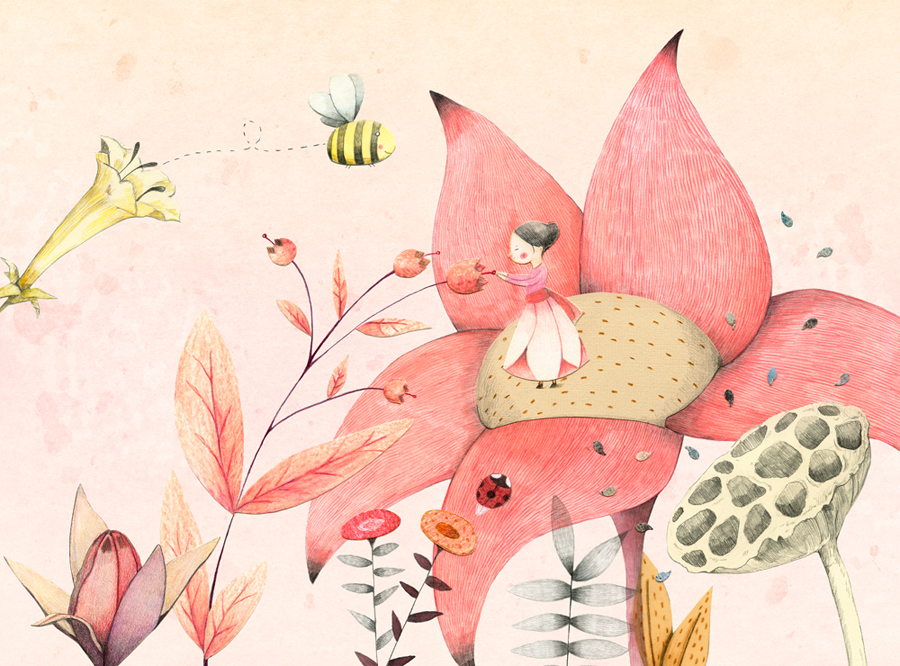 7. Where did you study?
I studied illustration at the Ruhrakademie in Schwerte, Germany.
8. Where do you see yourself in five years? Working in an agency?
I hope I am still a freelance illustrator (although it can sometimes be very hard) and work for publishers and other clients with interesting projects. Maybe I will get the opportunity to work more with foreign publishers or create a wallpaper collection, a porcelain collection for children or anything else that inspires me. In between client's work I would like to publish further picture books that I have written and illustrated.
9. What about in ten?
The same as above
10. What do you hope to achieve with your art?
I want to show people, especially children, other worlds. Sometimes sad, sometimes funny or whimsical. Imagination and creativity are so important and I hope children do not loose it when they grow up. I want to encourage people to create their own world, where everything is possible.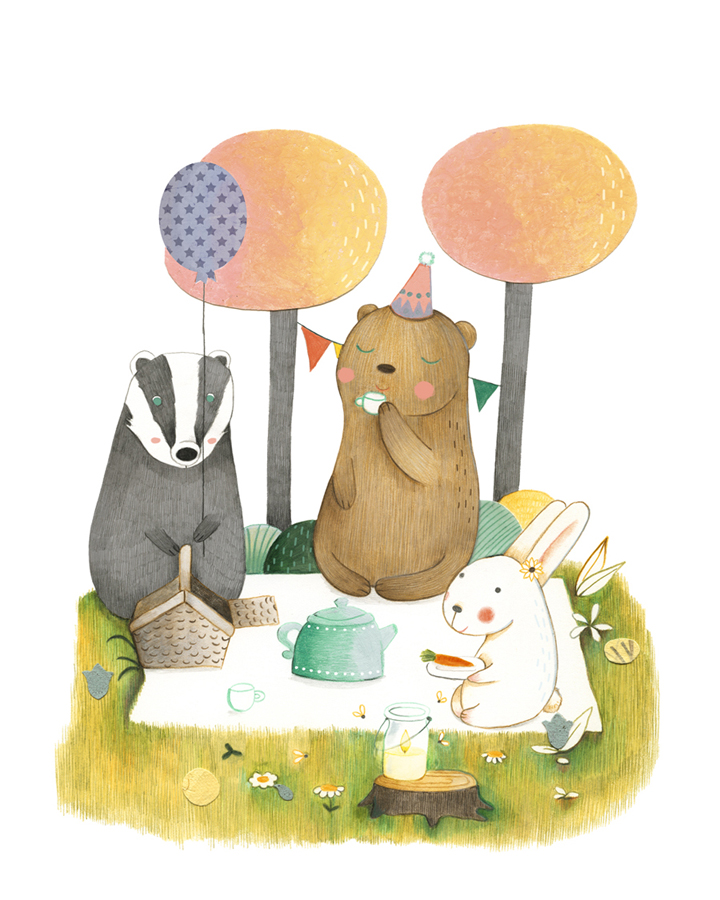 11. Now, tell us a little more about you as a person: what is your favourite food?
I like the Italian cuisine
12. Favourite book?
I read so many books I can not decide which one is my favorite. But I love books with historical backgrounds, biographies or scientific topics combined with a thrilling story.
13. Favourite genre of music?
I listen to Prog-Rock, music of the 60's and 70's and classic
14. What are your hobbies?
Crocheting, reading and watching TV series
15. If you weren't an artist, what would you be?
I asked myself this question several times but I just do not know. I think illustration is the only thing I am really good at.