Instagram:
@julandthefox
Website:
www.giulianeri.it
1. What's your story? Where are you from?
Hi, I'm Giulia an Italian Illustrator. I live and work in Bologna. Drawing has been my great love and passion since I was a child. When I grew up I decide to follow my dreams and I studied fine arts. Then life brought me on a different path, I got a psychology degree and I start working as a psychologist. But dreams cannot be forgotten, and after some years I come back to my passion, I stopped my psychologist carrier and started working as a freelance illustrator.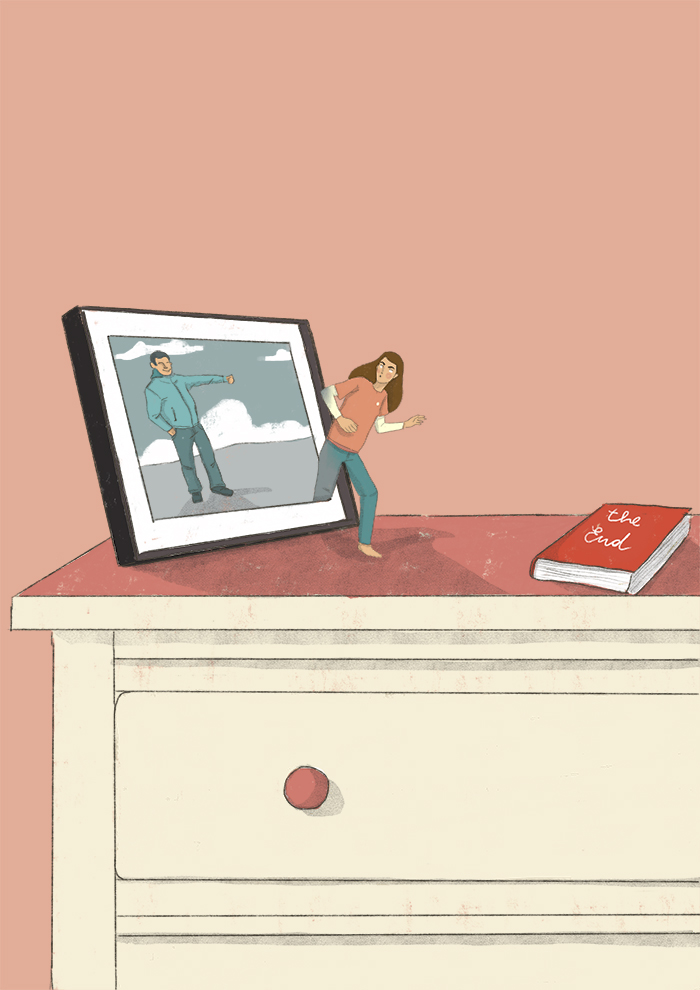 2. Tell us about your aesthetic.
My aesthetics roots into my childhood when drawing was a way to communicate my feelings, a language to connect with others. In my drawings, real objects are linked to oneiric elements to create metaphors representing human emotions and relationships.
3. What is your favorite medium and why?
My illustrations are created with an iPad pro, pencil and Procreate. They give me the freedom of drawing everywhere and to create tools and colors that follow and support my creativity. If needed I edit my works with photoshop.
4. What is your artistic process like?
I love walking in nature. When I need a new idea, I go for a walk bringing with me a small notebook and a pencil where I quickly sketch ideas and inspirations. When I get home, I start drawing on my iPad without any further paper elaboration.
5. Who and/or what inspires your work?
Human beings and their feelings are the principal sources of inspiration.
6. What role does art play in your life? How does it change the way you view the world?
Drawing is my way to communicate with people without using words. Without drawing I would not be the person I am: my love for arts changed my way of looking at the shape and color of things.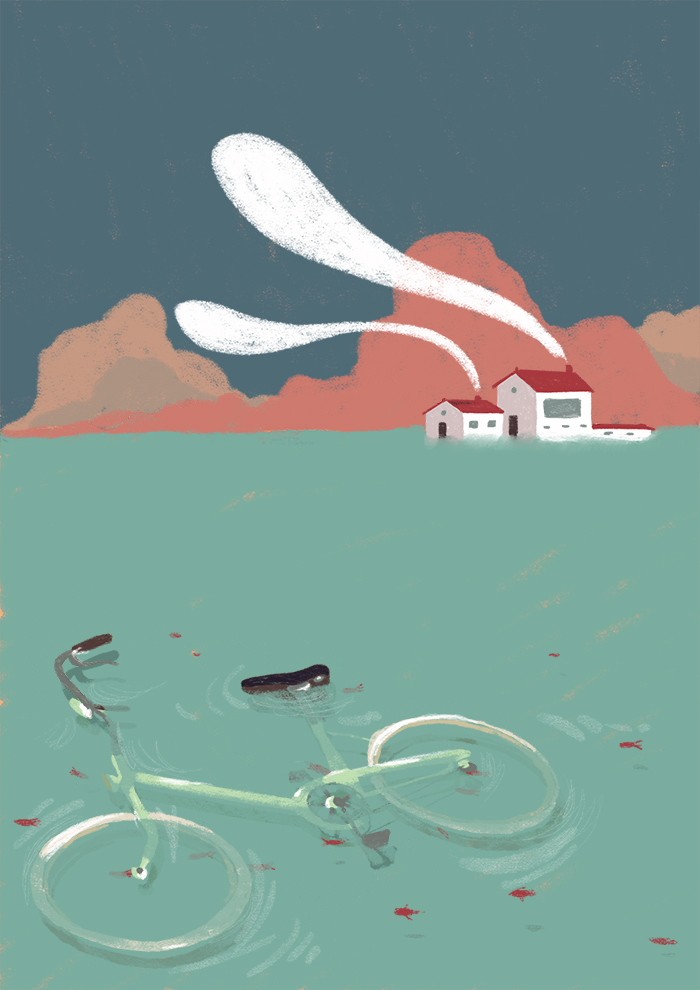 7. Where did you study?
I studied fine arts and psychology in Bologna, Italy...
8. Where do you see yourself in five years?
In a log house on the Italian Dolomites working with and on my art to reach out to people.
9. What about in ten?
Life is like a winding mountain street, you can look a little farther ahead, but you don't want to look too far... it will spoil the surprise.
10. What do you hope to achieve with your art?
The opportunity to live by doing what I love.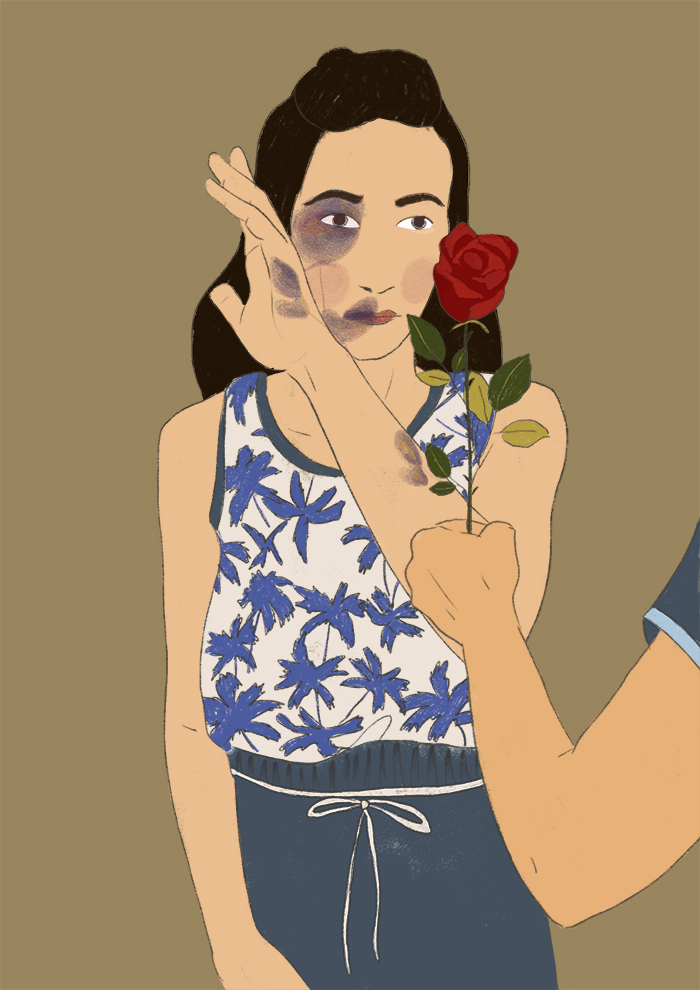 11. Now, tell us a little more about you as a person: what is your favourite food?
Pumpkin, from roasted pumpkin to ice cream pumpkin... I love pumpkins in every form
12. Favourite book?
It's a tough question as I continuously read and each book is better than the previous one. If I have to name two, I feel deeply linked to "Tender is the Night", F. Scott Fitzgerald, and "To Kill a Mockingbird", H. Lee.
13. Favourite genre of music?
Music is my companion while I draw. Among the other, I feel particularly inspired by the Indie-rock genre
14. What are your hobbies?
I love nature and, in my spare time, I use to go for long tracking on the hills around my town, alone or with friends. I'm also keen on swimming. I do not miss a day in the pool. I also love to visit fleet markets to look for vintage furniture that once painted can decorate my house.
15. If you weren't an artist, what would you be?
I would have to use words to communicate with people, definitely, I would be a writer.