Instagram:
@juliaillustrerar
1. What's your story? Where are you from?
I'm Julia Hermansson, a 22-year-old Swede who loves to create. I'm from a city just outside Gothenburg but moved to Malmö two years ago due to studies. I study Media communication with a focus on graphic design. After this last year in Malmö, I have plans to continue my studies to broaden my knowledge in art.
2. Tell us about your aesthetic.
I usually draw persons, in particular, women, in everyday environments. I can get inspired from environments that surround me or from different places I've visited. Furthermore, my illustrations mostly include plants and interior which I love to draw. Color combinations and checkered patterns is also something that characterizes my illustrations.
3. What is your favourite medium and why?
I've always been into drawing on paper, whether it's ink, water colors or promarkers. It's really relaxing to just put all your focus on the paper. But lately, I have discovered the charm with the digital mediums. I LOVE to sit with my tablet and create. I feel I can express myself in another way and experiment with different color combinations and forms. It could be an idea to start combining these two mediums, the analog and the digitals to develop my own artwork.
4. What is your artistic process like?
Everything is created in Illustrator with my tablet as a help. I usually come up with the ideas directly in the program when playing around with colors and forms. If I'm not by my computer when getting an idea I immediately take up my phone and writing/sketching it down like a note. Don't want to miss out on a fantastic idea, right?
5. Who and/or what inspires your work?
My phone is full of saved images. I love to scroll through Instagram, Pinterest and other inspiring platforms. But mostly I find my inspiration in my surrounding, whether it is a person on the street, something I read in a magazine or a situation in my everyday life. Another interest of mine is travelling, which is a huge source of inspiration when getting to know a new place, discovering different areas and to change my everyday life for a while. When life just continues the same way every day I can feel a bit stuck in my work. I need to switch environment sometimes and refill my inspiration.
6. What role does art play in your life? How does it change the way you view the world?
A huge part. Since I was a child drawing have always been my main interest. I drew my own stories and was always excited when we had art in class. So art in various forms has an obvious part in my life and will always have. Since I've lately become more and more interested in graphic design and illustrations I've been more curious about my surroundings. Also more attentive to how things are designed and to other peoples ways to express themselves. It is really motivating for my own work and keeps me inspiring.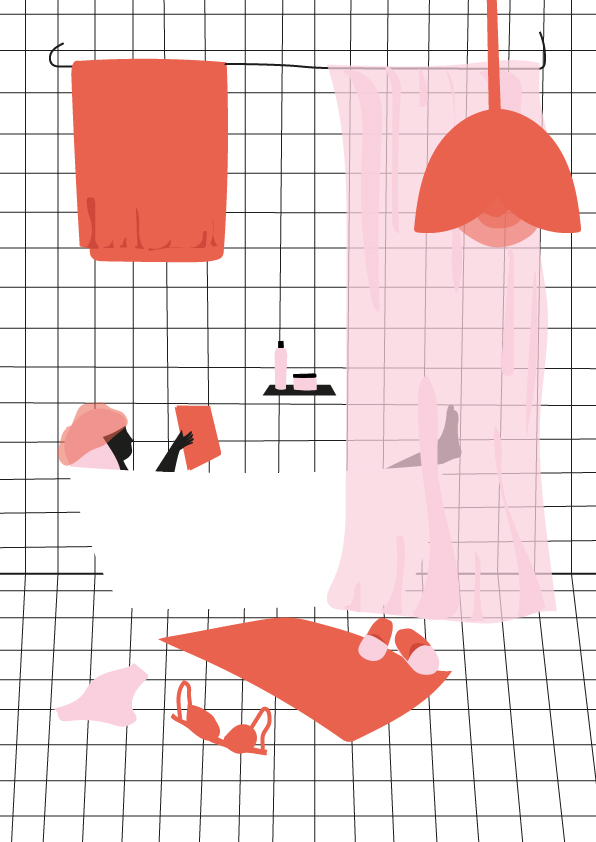 7. Where did you study?
In high school, I studied Design, which included every aspect of design such as textiles, analog and digital mediums. We got the opportunity to discover a huge range of techniques. As mentioned before I now study Media communication but have my thoughts on continuing to study graphic design after these three years in Malmö. Time will tell!
8. Where do you see yourself in five years?
In five years I've finished my studies and started to work full time with something creative, freelance or maybe on an advertising agency.
9. What about in ten?
If the previous question was tough to answer, what isn't this one! If I'm allowed to dream for a second I would imagine myself in my own studio working full-time as a freelance graphic designer with variety of projects. Maybe somewhere else than in Sweden?
10. What do you hope to achieve with your art?
To reach out to people and inspire others to do what they love.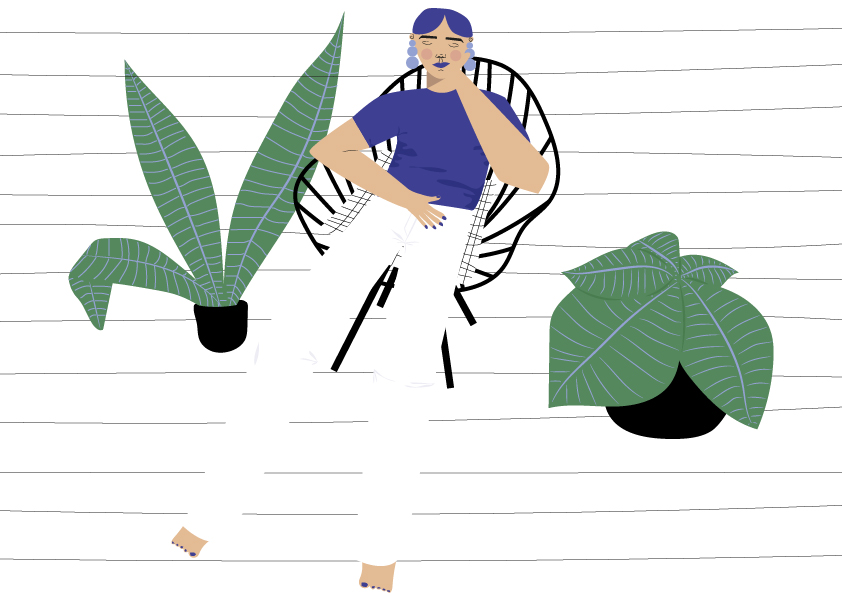 11. Now, tell us a little more about you as a person: what is your favourite food?
Can I answer breakfast? Cause I can eat breakfast in the morning as well as for lunch and dinner. Coffee, smoothies, pancakes, fruits, porridge…. Yummie!
12. Favourite book?
The last one I read was written by the Swedish author Flora Wiström, her book "Stanna" is a favourite.
13. Favourite genre of music?
I'm a little bit of everything. Right now I'm listening to a lot to First aid kit, Rhye, Frank Ocean and Fleet Foxes. Besides those, listening to podcasts is a favorite of mine. It's so relaxing listening to peoples' conversations.
14. What are your hobbies?
Except spending my time at illustrator, I love running, playing UNO and Yatzy, be with family and friends and spend my money on food.
15. If you weren't an artist, what would you be?
Oh man, a tough one! Maybe something with plants and flowers? My mom actually worked as a florist at a younger age.