Instagram: @juliaolanders.works
Website: www.juliaolanders.com
1. What's your story? Where are you from?
I was born on a small island between Sweden and Finland, where my mother is from, but spent my first four year growing up in Bangladesh and Mozambique. My mother and father lived abroad for ten years, four of which me and my sister experienced, through a work-contract my father had with help organisation Sida. Eventually we moved back to Sweden, and I was brought up in Gothenburg on the west coast.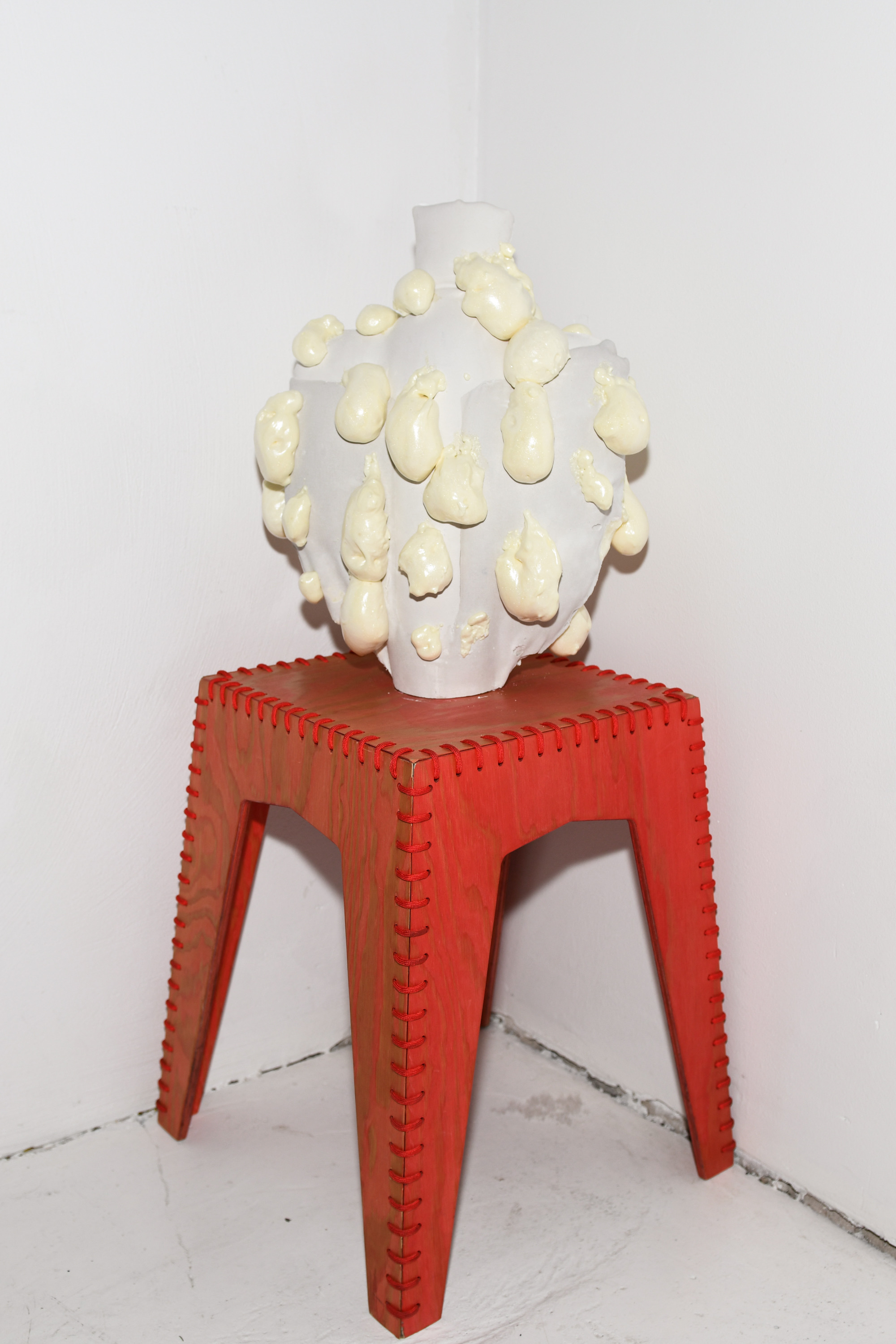 2. Tell us about your aesthetic.
I tend to gravitate towards a line between two opposites, or two similarities. My work focuses on this split, and tries to balance on that edge. In my recent work, this has manifested itself in a series of sculptural vessels made out of building materials -a play between something functional or sculptural. Can materials used to hold up structures of our homes, hidden behind walls not meant to be seen, become something decorative, like a vase? Is it beautiful or ugly?
3. What is your favourite medium and why?
Right now, I think my medium is plaster, concrete and insulation foam. With foam, it is really a love/hate relationship, since it's so toxic and bad for me, as well the environment, to work with. But then again, that was also the reason I chose to include it in my project; can something toxic be beautiful and decorative? Why do we even have these materials on the market, easy to access and use?
4. What is your artistic process like?
I like to work together with the object that I create, starting with a set form that I have decided, which later on in the process gets distorted and bent out of shape by the forces of the material itself, and the "will" of the object. I like it when I can't control all the steps but leave some of it up to chance. That is why each and every piece comes out unique.
5. Who and/or what inspires your work?
Well, to be really honest: my twin sister. Or rather, my own twinness, my doubleness. It is from that point of identity that I derive a lot of my work. I tend to seek out the "doubleness" of things -the two sides of a coin.
6. What role does art play in your life? How does it change the way you view the world?
For me art helps colour my life, makes it more interesting and meaningful.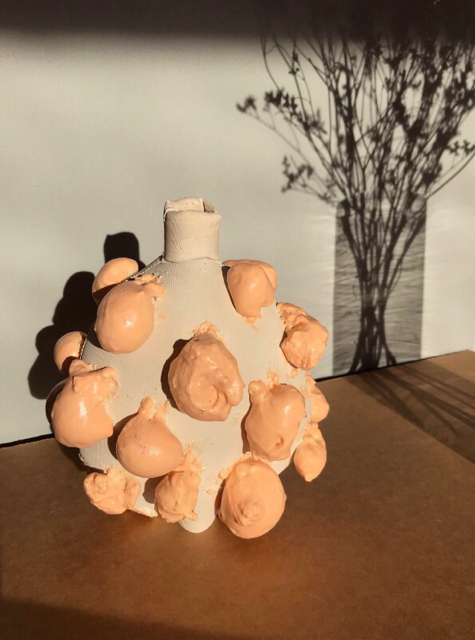 7. Where did you study?
I took my bachelor in Contemporary Jewelry at Gerrit Rietveld Academie in Amsterdam, and have recently finished my master degree in Design at Konstfack here in Stockholm.
8. Where do you see yourself in five years?
Hopefully living off my work, and perhaps becoming an educator myself -mentoring the ones going into the field of art, design and craft.
9. What about in ten?
I don't dare to think that far into the future, to be honest. Is it one thing that I have learned recently is that things change -be it a pandemic or other experiences.
10. What do you hope to achieve with your art?
I hope to inspire people to talk about materials and how we use them. To create meaning in things that are overlooked.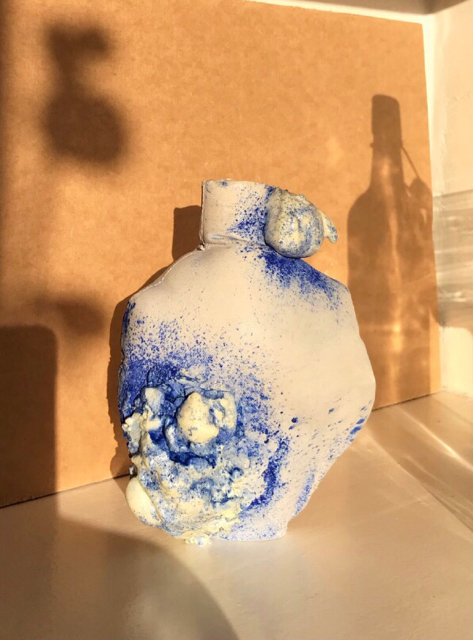 11. Now, tell us a little more about you as a person: what is your favourite food?
Oh I'm a huge fan of cooking, so I can't pinpoint a specific dish. I've been interested in the Asian kitchen in recent years — spanning from South Korean to Chinese flavours, but are getting more and more into South American cuisine with the Mexican spices and the mix of cultures.
12. Favourite book?
Wouldn't say I have a specific book. Right now I'm reading Ursula K. Le Guin - Dancing at the Edge of the World. It is a collection of texts and bits from her lectures and talks, which truly is inspiring to read. It is important to find role models, especially strong women who made a mark on time!
13. Favourite genre of music?
It spans from melodious house music to jazz, I don't really stick to one place or scene.
14. What are your hobbies?
Spending time with family and friends, cooking or going out. But since the epidemic it's been more time indoors, I constantly keep myself busy with my projects instead. And sometimes I work out, to keep my mind sane.
15. If you weren't an artist, what would you be?
I would have loved to have been a psychologist, to have helped people with their minds and behaviours. I think that would have suited me perfectly.