Instagram:
@juliemuckensturm
Twitter:
@juliemckensturm
Dribbble:
www.dribbble.com/juliemuckensturm
Website:
juliemuckensturm.com
1. What's your story? Where are you from?
I grew up in the east of France in a small town surrounded by corn and with an early access to the Internet. I remember spending most of my time between playing video games and trading comic books at school. I started to draw and wanted to build my own stories, like the ones in my comics and games, but it always ended up being awkward. I managed to get into a general design school and developed an affinity for graphic design. It ended up being my career, which has allowed to me to work abroad: before in Copenhagen and now in NYC. I still do illustration work and have developed my own aesthetic during my spare time, and sometimes I get to do illustrations for clients through work.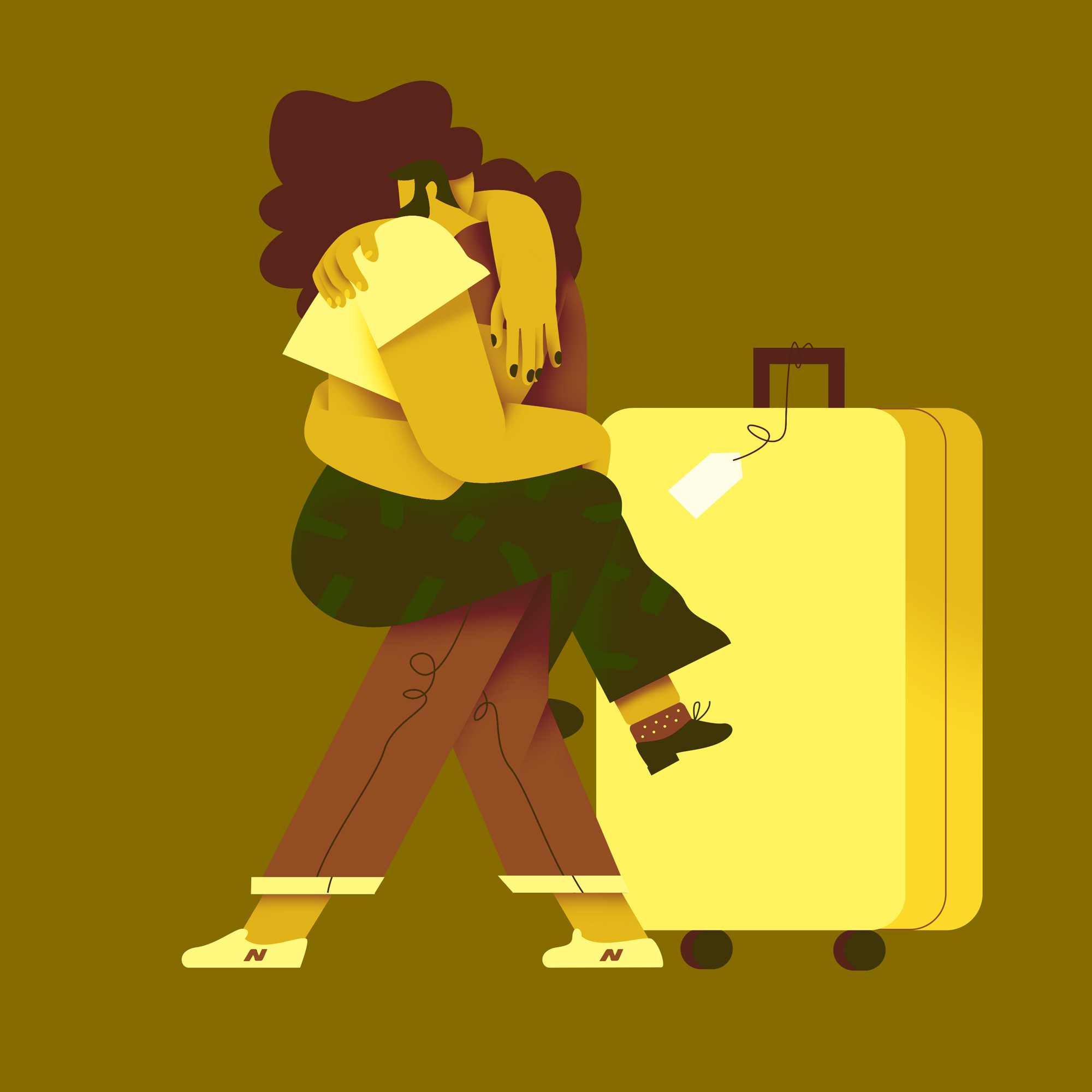 2. Tell us about your aesthetic.
I think the aesthetic of my illustrations have evolved a lot these past few years and still does. Recently, I decided to only draw in greyscale and focus on shapes: I love sharp lines and soft curves. I love giving attention to small details that will build the personality of a character: a pattern, a tattoo, an outfit.
3. What is your favourite medium and why?
Moving from one country to another doesn't allow you to collect lots of different mediums. It has to be practical and not take a lot of real estate. A pencil and some paper is always a basic. Photoshop and a Wacom are my go-to. I love that you can have the accuracy of the bezier curves and the freedom of brushes to add a human touch to your illustration.
4. What is your artistic process like?
I sketch a lot on paper. Right now, most of my sketches are squeezed in between my to-do lists at work, even though I have my own personal sketchbook. When I find a bit of time to finish an illustration, I take a picture of the sketch to send it to myself and start filling the shapes in Photoshop.
5. Who and/or what inspires your work?
I'm following tons of illustrators on Instagram. I love to see how people evolve in their own style. Even though the styles are not similar to mine, I'm definitely inspired by the details of their illustrations. Right now I'm focusing on backgrounds and colors, so I pay extra attention to those things when I'm scrolling on Instagram. I'm also very inspired by graphic novels, people on the street, type design, graphic design, fashion, exhibitions and movies.
6. What role does art play in your life? How does it change the way you view the world?
I wish illustration could take a bigger role in my life, even though I like that my life is a balance between graphic design, illustration and my other hobbies. I have periods where I'm obsessed with very specific elements. For years, it was the human body - I spent hours sketching people in the subway, in the park, at school or at cafés. Right now I'm into writing a phrase and drawing something related to it like it was part of a graphic novel. I'm also so interested in how colors are used in real life. In my travels, I've noticed that every place in the world has their own colors. I guess I was used to my surroundings when I was younger and when I started traveling, I started noticing all these different atmospheres. For example, I love the colors in the NYC subway: it has this unique yellow "filter".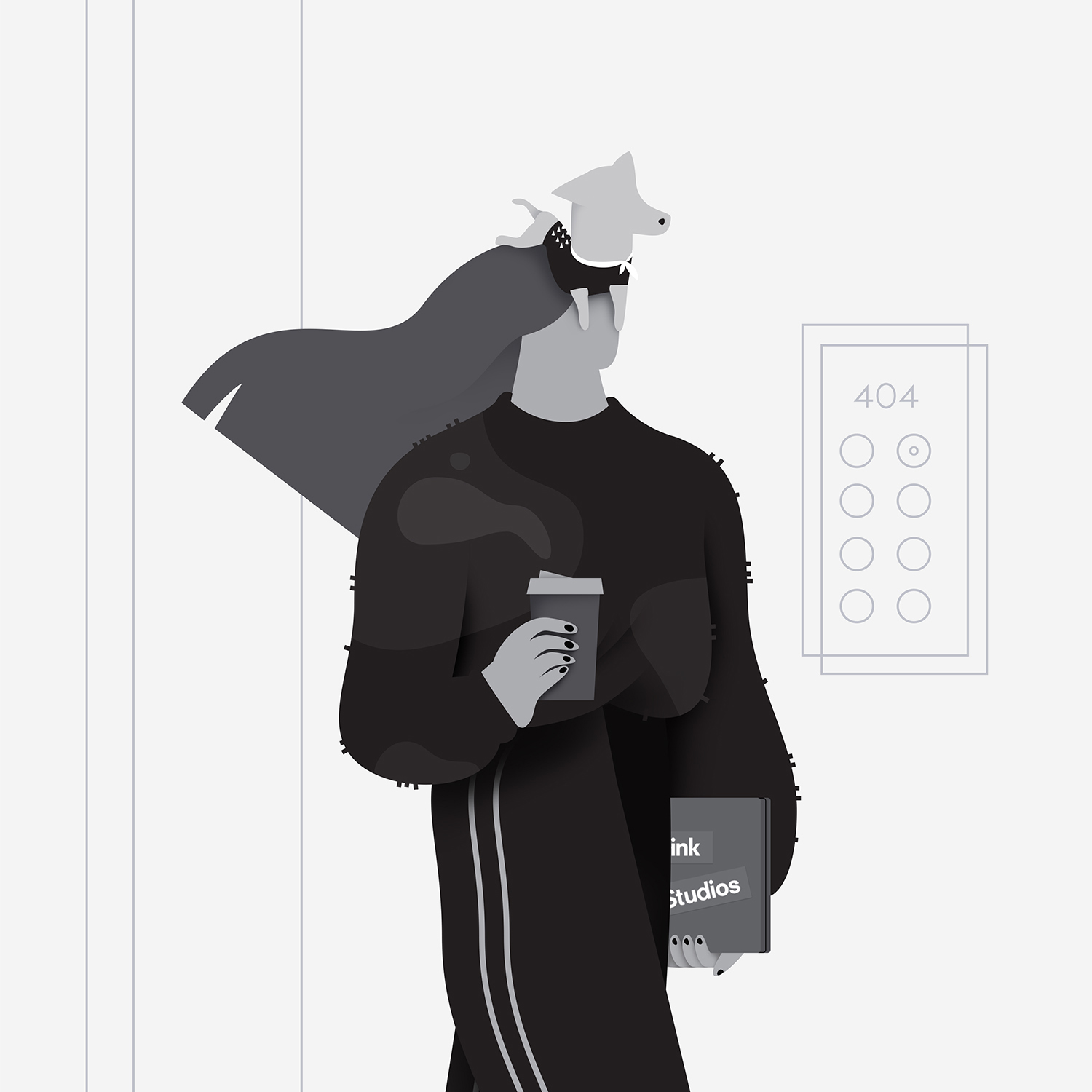 7. Where did you study?
All of my studies have been in France - I started when I was 15 years old by studying the basics of design at Le Corbusier in Strasbourg: architecture, fashion, illustration, graphic design and product design. After that, I specialized in graphic design. I then studied illustration at Estienne in Paris, worked a couple of years, then went back to school at Gobelins in Paris to study interactive design.
8. Where do you see yourself in five years?
Drawing illustrations in VR.
9. What about in ten?
Drawing illustrations in space.
10. What do you hope to achieve with your art?
Right now, I just want to have fun. There's no commercial ambition behind it, even though I'm sometimes doing illustrations through agencies. I guess in a couple of years, I'd like to tell stories with my illustrations.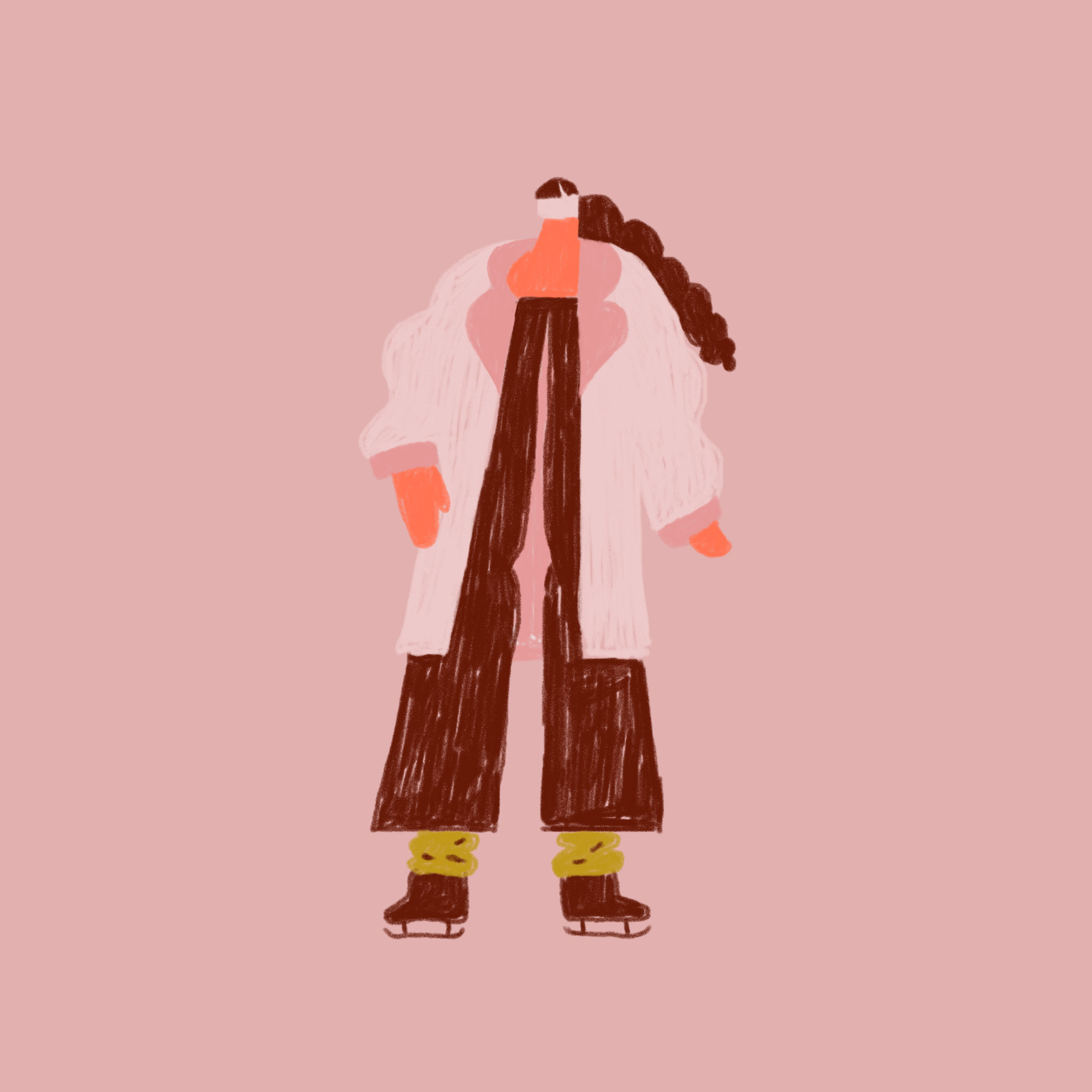 11. Now, tell us a little more about you as a person: what is your favourite food?
I like simple recipes with good quality ingredients.
12. Favourite book?
Chicken with Plums by Marjane Satrapi.
13. Favourite genre of music?
Probably a mix between electronic and soul.
14. What are your hobbies?
Reading graphic novels, watching societal documentaries, wasting my time on Youtube, going to the cinema, discovering new cooking flavours in new countries, listening to podcasts about people's lives, eating free food and drinking free wine at art openings, and taking photos of my daily life.
15. If you weren't an artist, what would you be?
Probably a pastry cook, even though I'm terrible at baking.