Instagram:
@julietmeeksdesign
1. What's your story? Where are you from?
I grew up in New Orleans, Louisiana and am still here enjoying the city. In my opinion it is one of the most unique cities in the U.S. and has a general feel that I haven't found anywhere else in the country. People are relaxed here and like to have a good time, which works well with my very driven and organized personality - it helps me relax. There is also so much aesthetic inspiration here, between the plant life, architecture, music and food. In college, I majored in English but then went on to study graphic design more seriously in my senior year. After college I worked with two design agencies as an intern, then got a job as a designer for a local newspaper, and now I work on my own business, Juliet Meeks Design, full-time! My business is comprised of design and art licensing for clients, designing and creating artwork for my own product line, and of course making time for just personal work.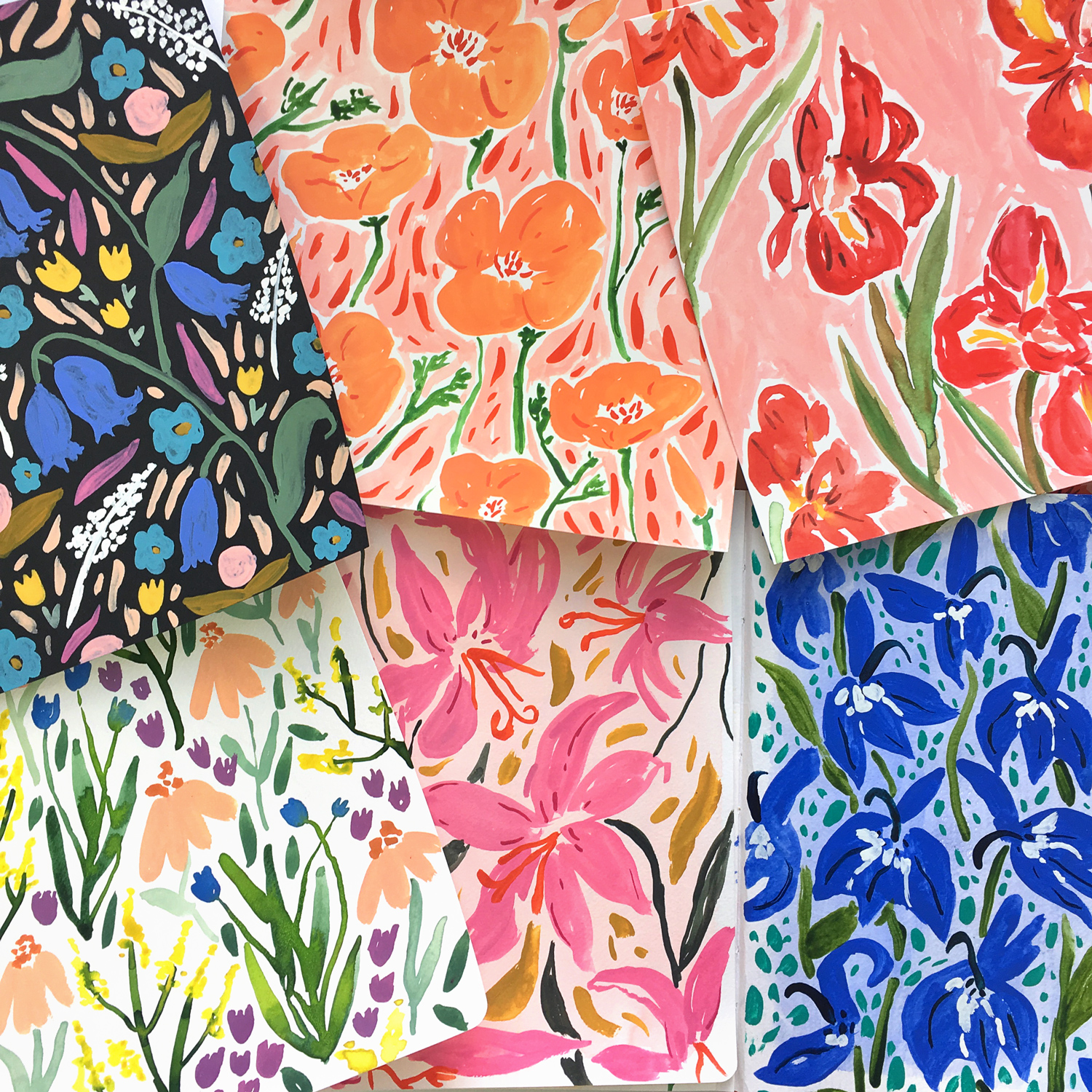 2. Tell us about your aesthetic.
My aesthetic is all about color, hand painted elements, and pattern. It has a very organic feel with what I feel are unexpected yet pleasing color palettes. I am often drawn to florals, because they are a great way to explore color.
3. What is your favourite medium and why?
Watercolor and gouache are my primary mediums. They feel so fluid and natural to me. I have been trying out acrylic more lately, though I find myself always going back to watercolor.
4. What is your artistic process like?
I rarely create work digitally - mostly I paint artwork and then scan in, although I'm thinking of getting an iPad soon and trying out my style with more digital and vector based artwork. Often times I will look to one of the many old vintage books of florals and plants I have and get inspired to paint from those. Or, I will buy a cheap bouquet, or take pictures of things I like while walking my dog. I find it helpful to have a reference to paint from.
5. Who and/or what inspires your work?
It's all about color and texture for me! I just love that there are endless possibilities of palettes, and when I find myself drawn to something whether online or in a museum, it's usually due to the color. Artists like Matisse and Picasso are some of my favorites.
6. What role does art play in your life? How does it change the way you view the world?
It's funny because growing up I didn't think I would be an artist. A writer maybe, because my natural talents usually led me to reading and writing. My uncle was a visual artist and inspired me, but I didn't think it was possible for myself. Studying graphic design, which I view as the bridge between written communication and art, is what I think I needed to lead myself to the point I'm at today with my artwork: taking it seriously! So now, the fact that art plays such a huge role in my career, makes me feel like anything you want to do is possible if you dedicate the time to it.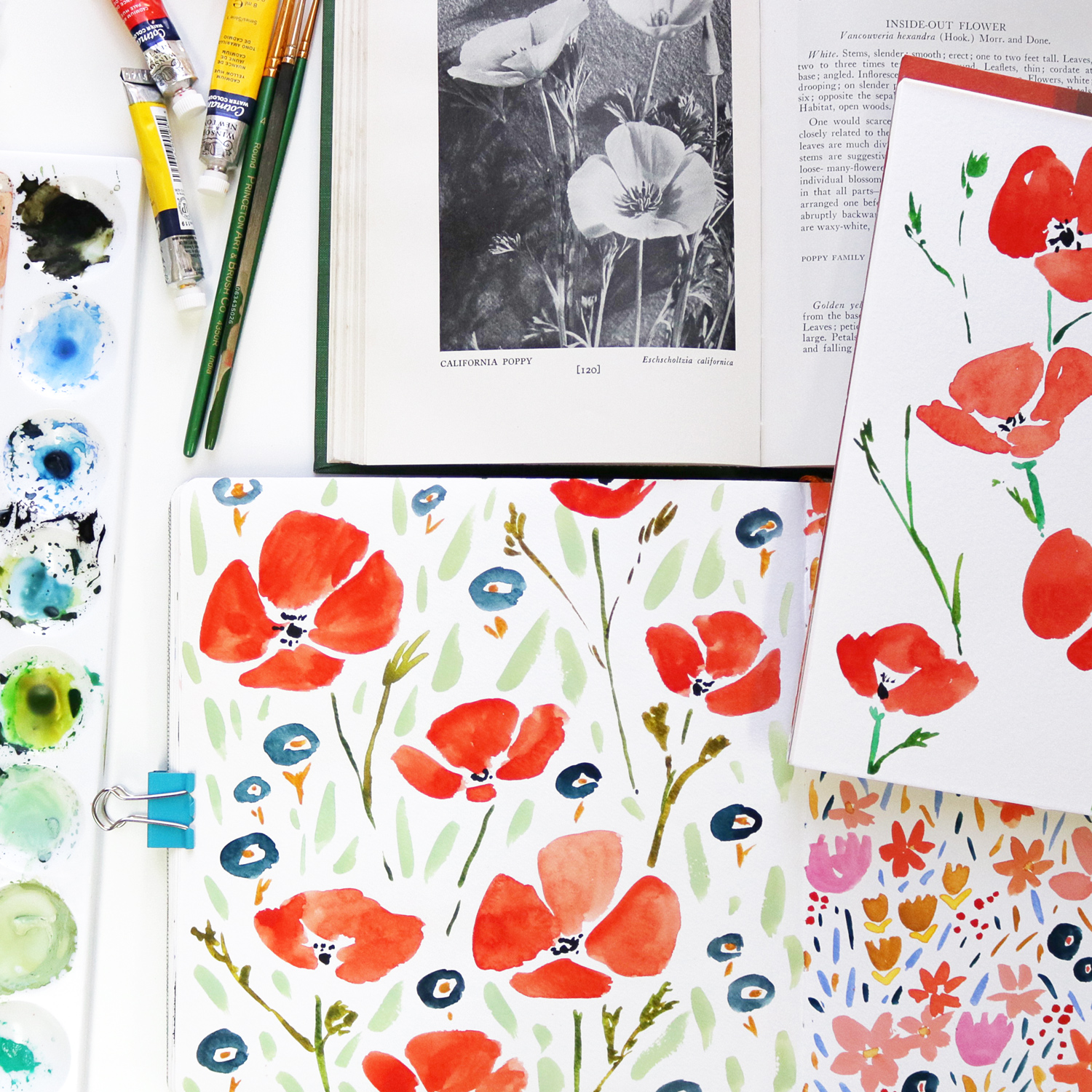 7. Where did you study?
I was an English major, with a concentration in digital media, at Loyola University New Orleans.
8. Where do you see yourself in five years?
Professionally I see myself in a larger studio to help make room for my product line inventory. I hope to continue to have a consistent stream of artwork licensing, with perhaps a team member or two helping with all of this. I hope I've struck a good work-life balance.
9. What about in ten?
I would say same as above. I can't imagine how things may be different then in the art, illustration, and licensing world. I wonder how social media will affect the industry at that point!
10. What do you hope to achieve with your art?
I enjoy creating beautiful things that inspire, and especially designing practical products with style that people love to use. I aim for sustainability, and hope to make a difference with the way my artwork is applied at least in my own product line, and hopefully with the clients I collaborate with as well.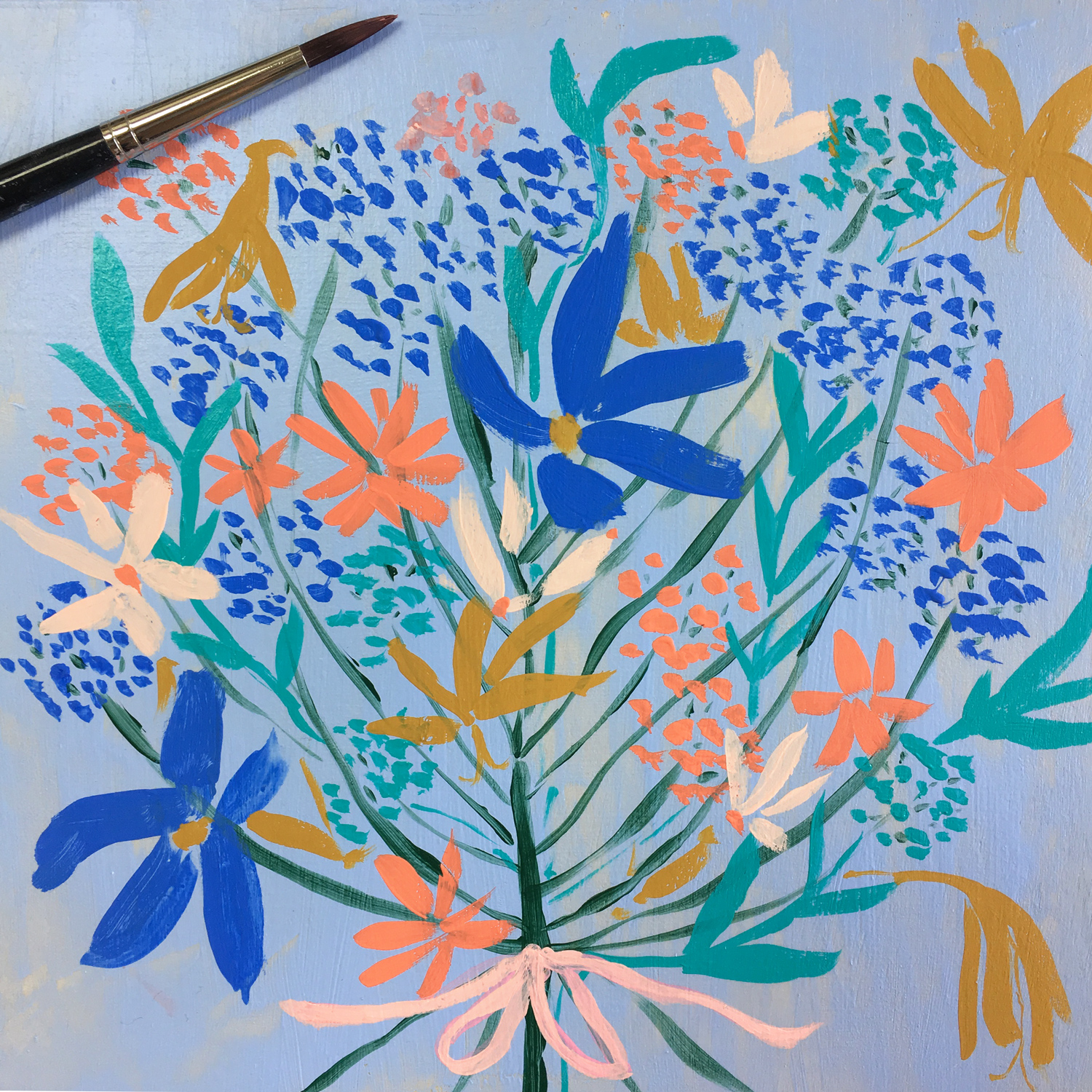 11. Now, tell us a little more about you as a person: what is your favourite food?
I have a major sweet tooth! I love all types of pie, but my favorites being: key lime, chocolate chess, and peanut butter pie.
12. Favourite book?
I'm a fan of dystopian novels like Brave New World and 1984.
13. Favourite genre of music?
I think I have a thing for somewhat cheesy 80s music.
14. What are your hobbies?
Perfecting my chocolate chip cookie recipe, taking my dog fun places, and binging questionably good tv shows.
15. If you weren't an artist, what would you be?
Working with nature and helping animals - especially marine life like manatees.