Instagram:
@julillustrates
1. What's your story? Where are you from?
My name is Julia Mauch. I am 26 years old from Graz, Austria. I am a graphic designer and currently, I study at the University of Applied Sciences. I started drawing when I was a young girl, but I stopped years ago for no reason. Last year, I decided to start drawing again and found my own style. And here I am, on the road to become a self-employed artist.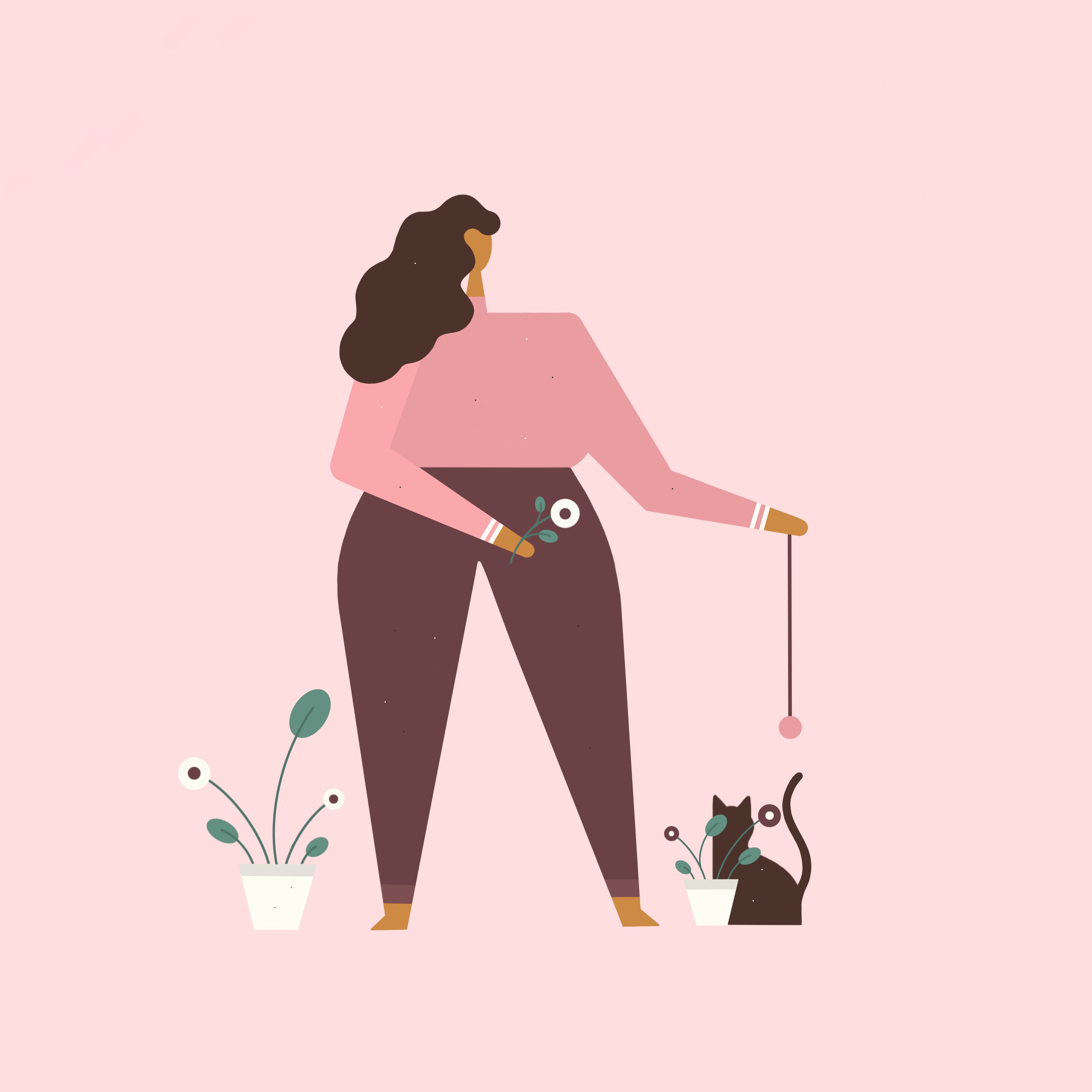 2. Tell us about your aesthetic?
Simplicity is the right word, to sum up the aesthetics of my illustrations. I only concentrate on the essentials and therefore try to develop simple and beautiful compositions. I love drawing female figures, but also plants and everyday objects. Feminine colors, always with a hint of pink, round off the drawings.
3. What is your favourite medium and why?
I draw every piece of art with Procreate on my iPad, because you can change colors and shapes very easily. But sometimes I really enjoy drawing some analog stuff with acrylic colors.
4. What is your artistic process like?
The majority of my work is based on personal experiences, wishes and special objects that bring me new ideas for an illustration. At first everything happens in my head, then I start sketching the idea on a piece of paper and then implementing it on my iPad.
5. Who and/or what inspires your work?
I get the biggest inspiration for my illustrations from my everyday life. These can be special objects, experiences, films or even profound conversations that bring me new ideas. But also other designers inspire me.
6. What role does art play in your life? How does it change the way you view the world?
Art gives me the opportunity to be "free". Free in my thoughts and feelings, without restrictions or rules.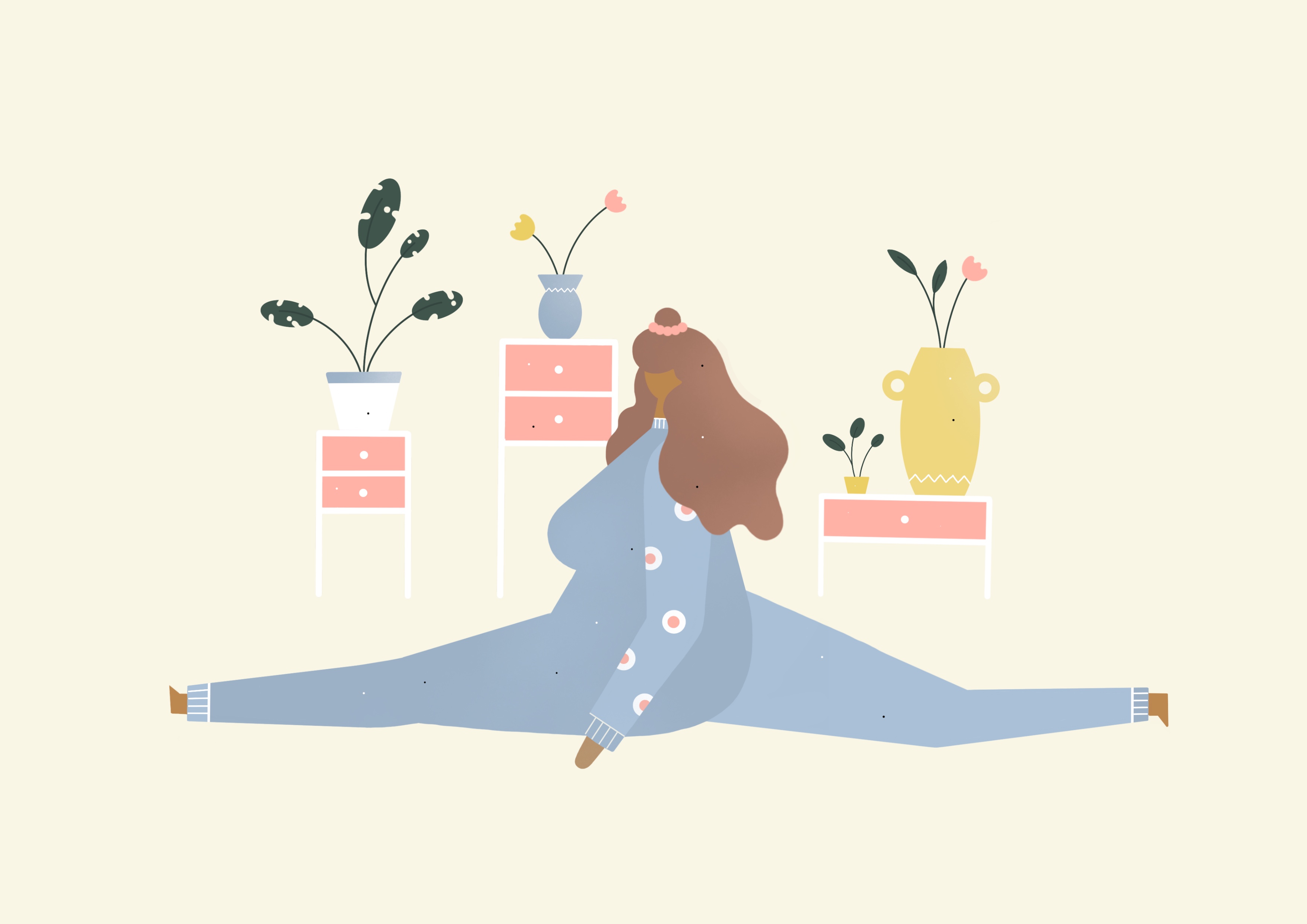 7. Where did you study?
I studied at the University of Applied Sciences in Graz Information Design and Communication Design.
8. Where do you see yourself in five years?
In five years, I hope everyone will know me and my work. I would like to work with big clients who "bring my illustrations to life".
9. What about in ten?
Ten years is a long time, I honestly can't answer it. I hope that I can do my job as well, it doesn't matter on which medium.
10. What do you hope to achieve with your art?
I want to make other people happy - that's all I want.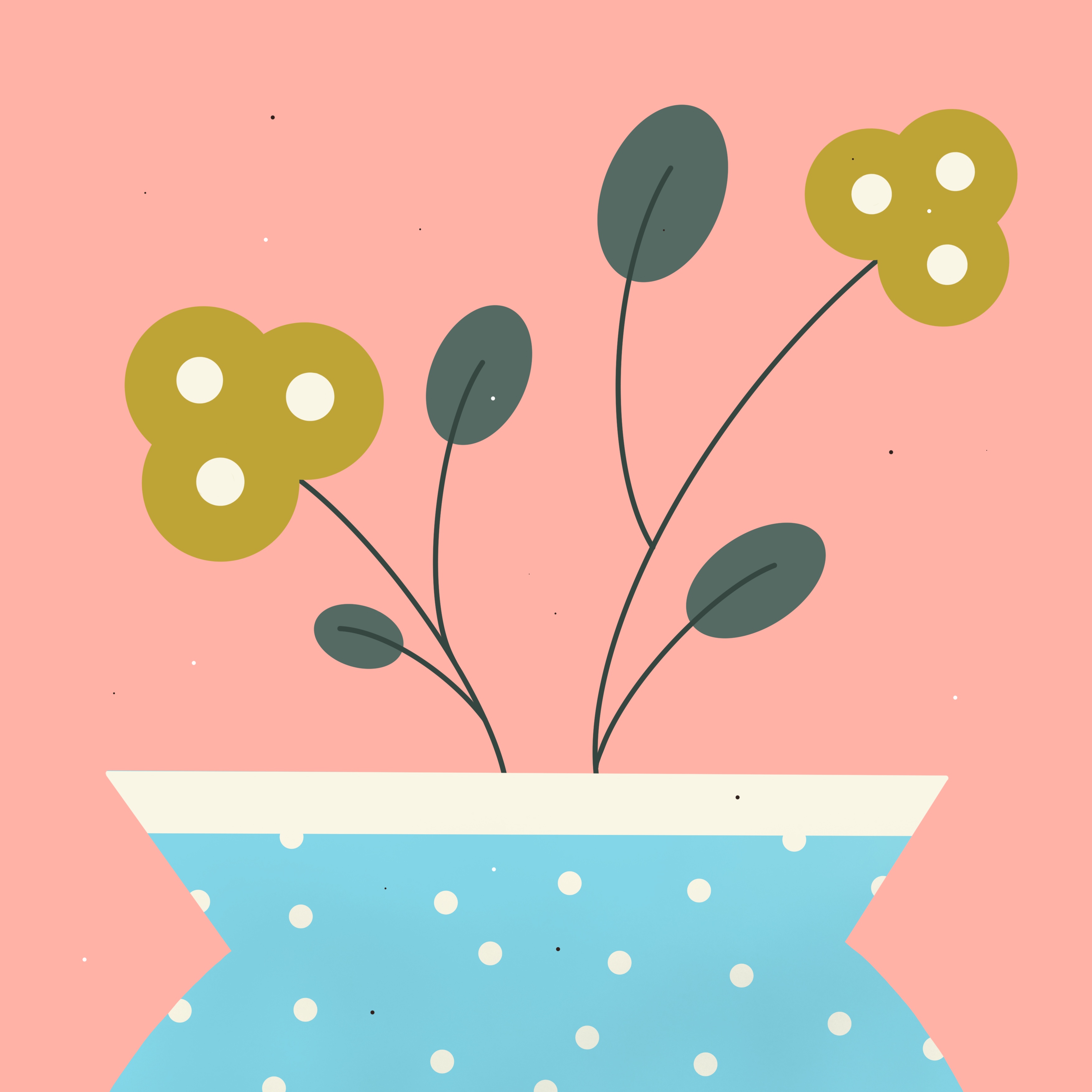 11. Now, tell us a little more about you as a person: what is your favourite food?
Favorite Food: Pasta Pomodoro.
12. Favourite book?
What a question - I love Harry Potter.
13. Favourite genre of music?
Everything from the 70s.
14. What are your hobbies?
In addition to drawing, sport is one of my biggest hobbies. I love doing yoga, but I also like going to the gym. I also like to watch series, cook and like to spend time with my animals.
15. If you weren't an artist, what would you be?
If I were not a designer, I would run a small Japanese tea house in Norway with my husband.