Instagram:
@juncenart
1. What's your story? Where are you from?
I am originally from Guangzhou, China, a subtropical city in south China. I came to the United States in 2011, initially as a student majoring in Illustration. In 2013, I moved to New York to pursue my career as an editorial illustrator and independent animation director. I have been working with clients such as The New York Times, The New Yorker, The Washington Post, Wired UK, The Verge and more. By far, I have made three animated short films that have been shown in various animation film festivals.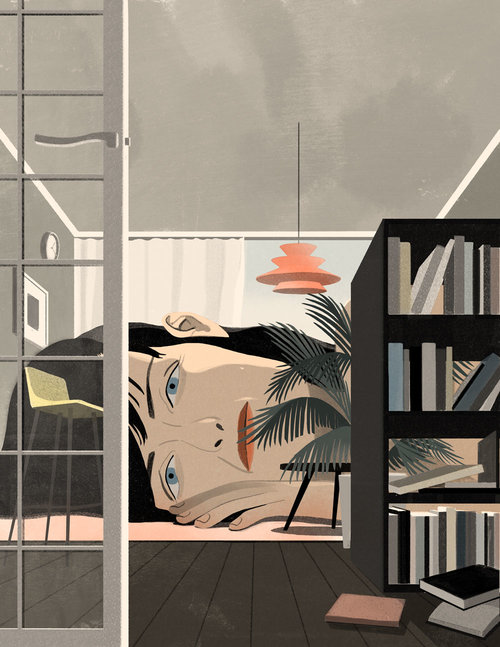 2. Tell us about your aesthetic.
I studied printmaking when I went to undergrad. The experience of making printmaking inspired the way I work and the aesthetic of my work. I think there's a quiet and atmospheric quality in my work.
3. What is your favourite medium and why?
A lot of my works are done with mixed medium blending gouache, air-brush, graphite and digital. It's not easy for me to say which is my favorite medium. It depends on what would work the best for the piece.
4. What is your artistic process like?
When I make editorial work, I spend a lot of time sketching out my ideas. The concept is always the most challenging part. Even though it's an editorial piece, it has to turn out to be something that I myself can relate as an artist or individual that has a unique perspective. Once the sketch is approved. The work is already half done. The rest is just about enjoying the process of visualizing the concept.
5. Who and/or what inspires your work?
Everything that touches me can inspire my work. Last year, I read Yukio Mishima's fiction The Sea of Fertility tetralogy, which has become a huge inspiration that is leading me to a personal project that I'm working on right now. Besides books, music has always been giving me inspiration. In general, I tend to get inspiration from abstract ideas and moods.
6. What role does art play in your life? How does it change the way you view the world?
Art is a necessity of my life, just like light, air and water. Through art, thoughtful minds can be closer to one another.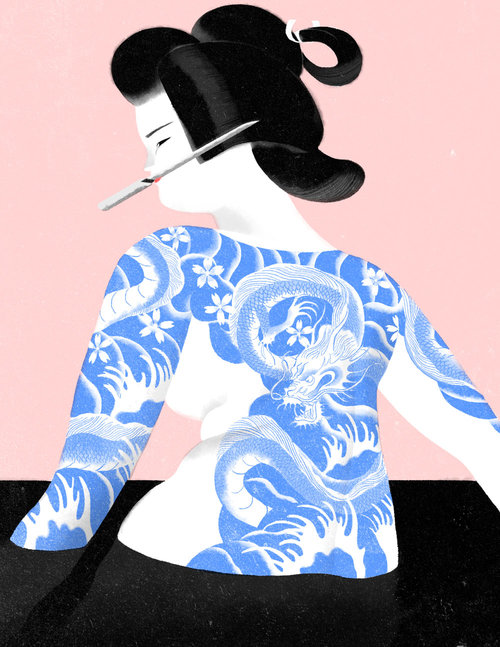 7. Where did you study?
I studied printmaking in China, when I went to undergrad. In 2011, I went to Maryland Institute College of Art in Baltimore, USA to pursue an MFA in Illustration Practice.
8. Where do you see yourself in five years? Working in an agency?
I don't have any plans for my career, but I do think keeping on evolving is crucial to an artist. I hope in five years, I can make projects that are more exciting and unexpected.
9. What about in ten?
In ten years, I hope I will be still passionately exploring and experimenting.
10. What do you hope to achieve with your art?
I'm still figuring this out. But I hope when I'm making an editorial piece, I can put as much of a personal voice as I can in the work. But at the same time, I also hope to spend more time making animated shorts as personal work.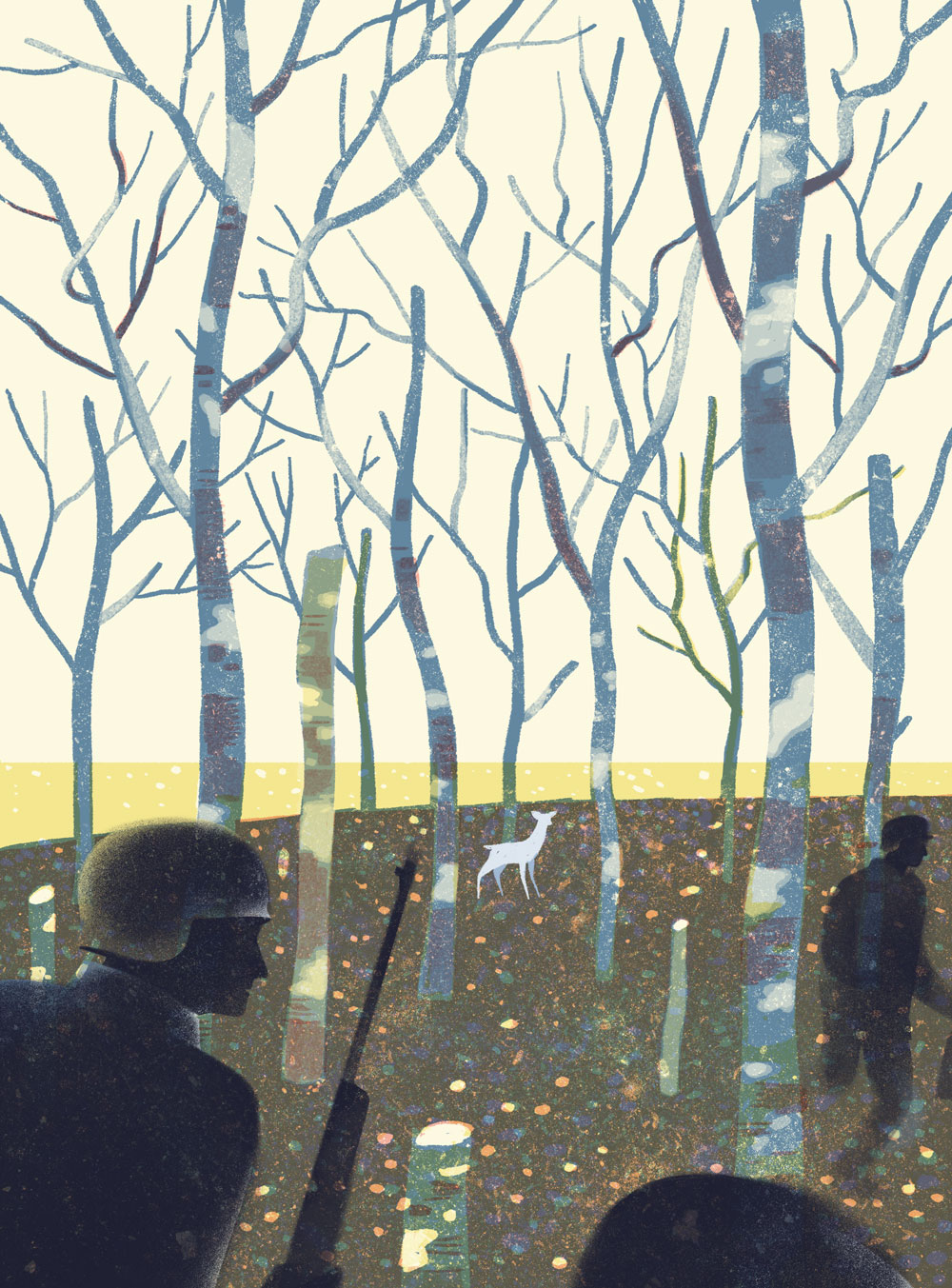 11. Now, tell us a little more about you as a person: what is your favourite food?
I love dim sum
12. Favourite book?
Spring Snow by Yukio Mishima
13. Favourite genre of music?
Electronic, ambient, rock and contemporary jazz. My range is broad.
14. What are your hobbies?
I like cooking and playing ping pong with my friend
15. If you weren't an artist, what would you be?
It can be anything, as long as I can stay creative.