Instagram:
@justnoey
Website:
www.justnoey.com
1. What's your story? Where are you from?
Hi, my name is Parul Arora and I am an illustrator and artist and ceramic maker. I am originally from India but have been living and working in London, UK for the last 13 years. I work as a freelance Art Director designing websites and apps during the day and create my illustrations and ceramics with the rest of my time.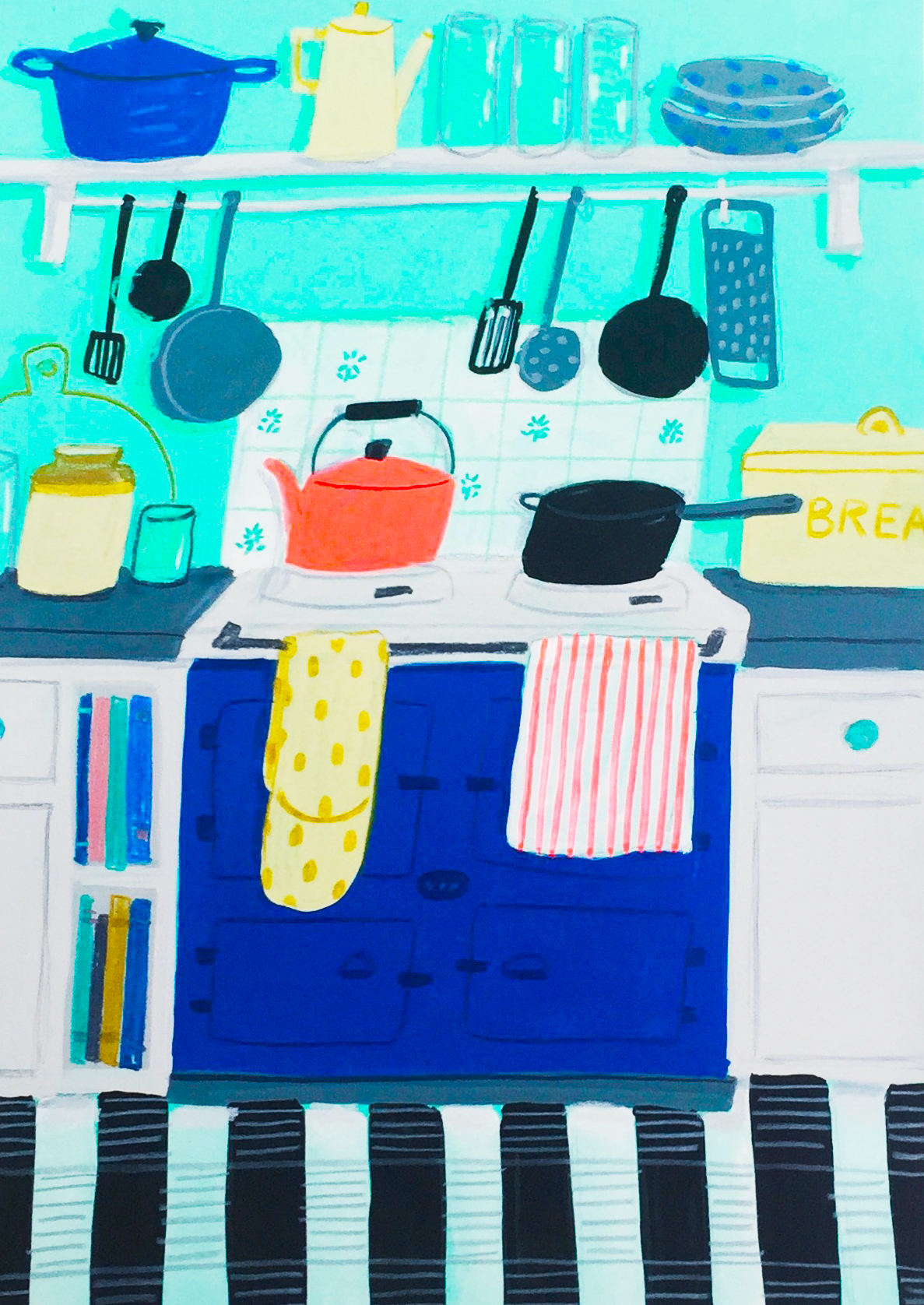 2. Tell us about your aesthetic.
My work is a reflection of everyday life around me but with a quirky lens to it. I love capturing the little mundane details that can easily be missed. My subjects are quite varied. From little corners around the house to buildings facades, people I see on the street or pigeons in imaginary situations. My work has a bit of contradiction to it. I love symmetry and simplicity but I also like to add complexity through a lot of detail. Similarly, my use of bright colors has a graphical style to it but as I draw and paint everything by hand it has the handmade quality to it too.
3. What is your favourite medium and why?
I mostly work with gouache, color pencils, and crayons on paper. The solid opaqueness of gouache works perfectly with my style and I love adding details with crayons, pencils and brush pens. Gouache is a very forgiving medium and can easily be worked over. For the last few years, I have also been working in ceramics. Working with clay and ceramics feels like the perfect extension of my illustration style.
4. What is your artistic process like?
I usually start with a quick pencil sketch. I don't add a lot of details, to begin with. Next, I add the bold solid colors with gouache and work up all the details in with gouache, color pencils and crayons after that.
5. Who and/or what inspires your work?
Traveling really inspires me. It could be traveling on the tube or the bus, every day to work and back or traveling on vacation.
6. What role does art play in your life? How does it change the way you view the world?
Art is everything and everywhere for me. Ever since I was little I have only ever wanted to create and make art.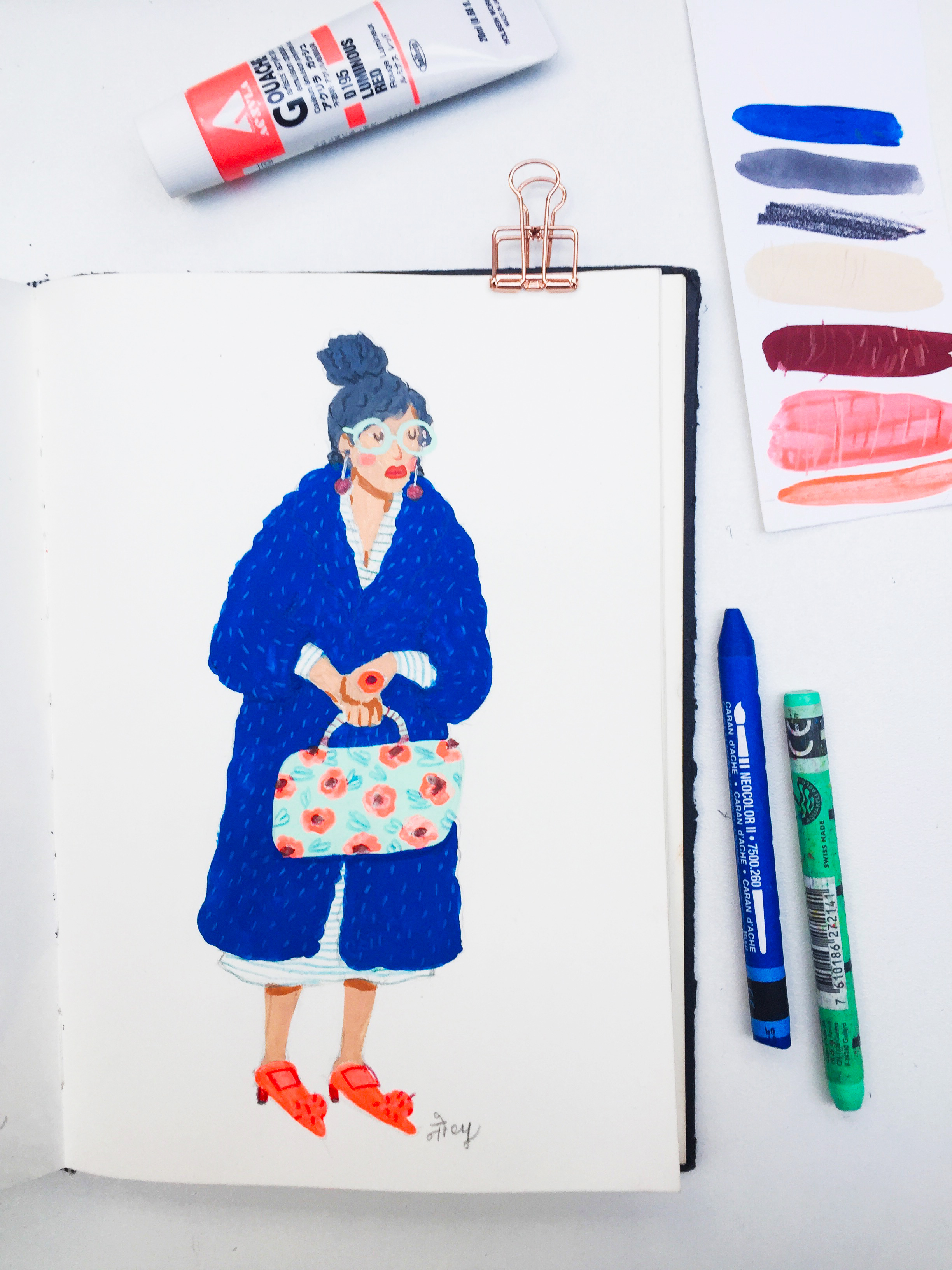 7. Where did you study?
I studied Fine Arts and Printmaking from Delhi College of Art in India. I have also been studying ceramics for the last few years from CityLit in London.
8. Where do you see yourself in five years?
I want to develop my ceramics and my illustrations into different product lines. I have a list of dream clients that I would love to collaborate with and I am hoping to do that in the next few years.
9. What about in ten?
Wow, that seems like a really long time away and I haven't really thought about it.
10. What do you hope to achieve with your art?
I hope my work can brighten someone's day or make them smile and give them little joys.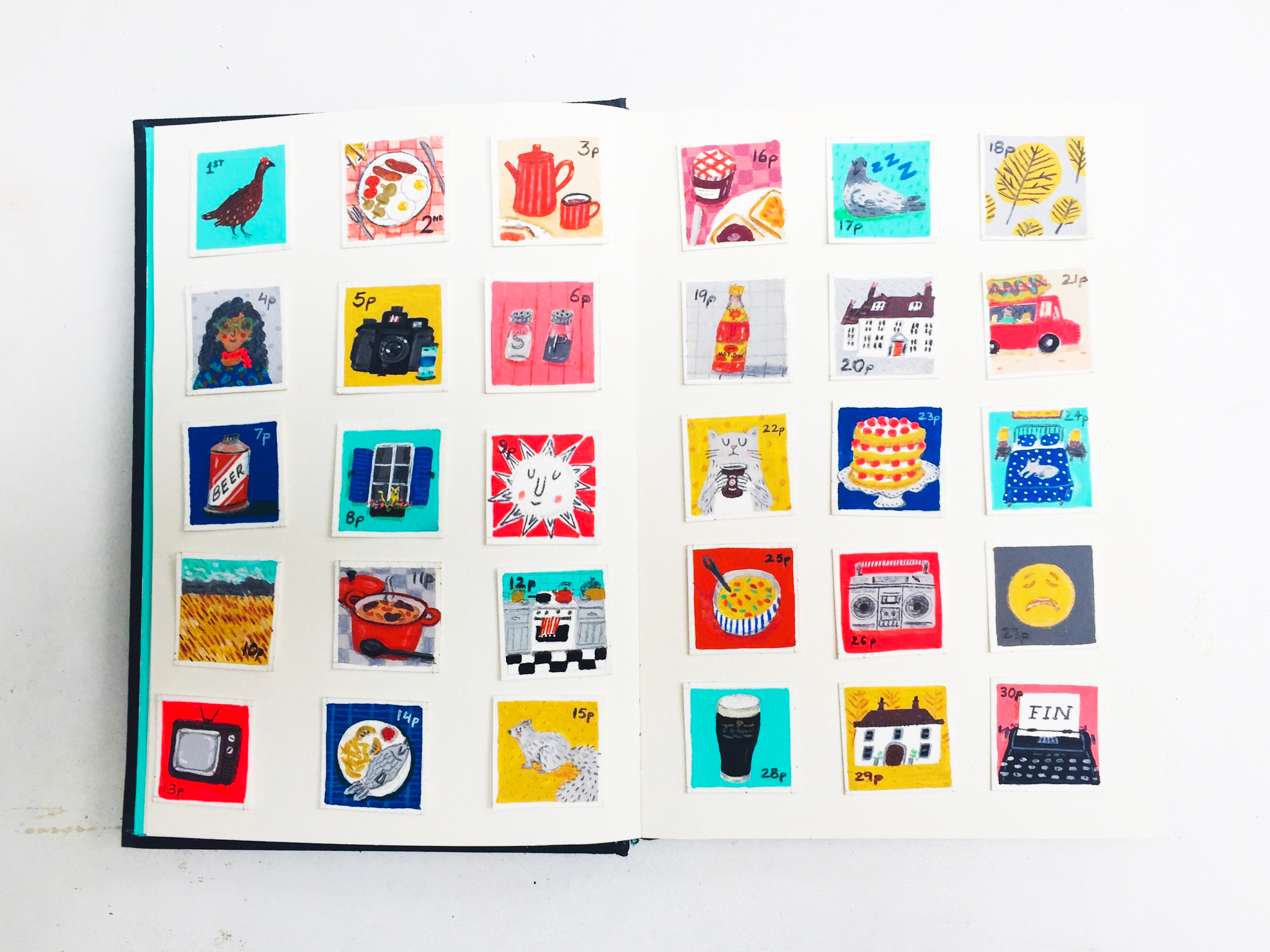 11. Now, tell us a little more about you as a person: what is your favourite food?
I loveeee food and its hard to decide on a favourite. Anything spicy and slow-cooked like stews, curries, and cassoulets or something simple like a beautifully cooked Fiorentina steak.
12. Favourite book?
I love M Sasek "This Is" series of books. I know they are meant for children but I absolutely love his illustration style and its been a huge inspiration for my work.
13. Favourite genre of music?
I don't really listen to music anymore. I am a bit addicted to podcasts and you would find me either listening to design/art podcasts like Design matters, or Good Company or True Crime ones like Serial or Crime Town.
14. What are your hobbies?
I love cooking and really enjoy experimenting with spices and learning and mixing Indian spices with other cuisines. Its something that helps me relax at the end of the day.
15. If you weren't an artist, what would you be?
It's really hard to think of my life without art and design. But if I wasn't in the creative field, I would have been a chef.