Instagram:
@k2rte
Tumblr:
illustrator-k2rt.tumblr.com
Behance:
www.behance.net/k2rt
Website:
www.k2rte.com
1. What's your story? Where are you from?
I'm Kärt, illustrator and graphic designer from Estonia. I recently moved from the capital to a beautiful small town called Viljandi, but I'm a citizen of the internet so it doesn't really matter where I live as long as it's homey and the wifi is good. I studied graphic design and worked in advertising and design agencies before realizing that routine does not suit me and the creative industry isn't really that creative. So I created my own studio and I've been struggling to make ends meet ever since. I love it.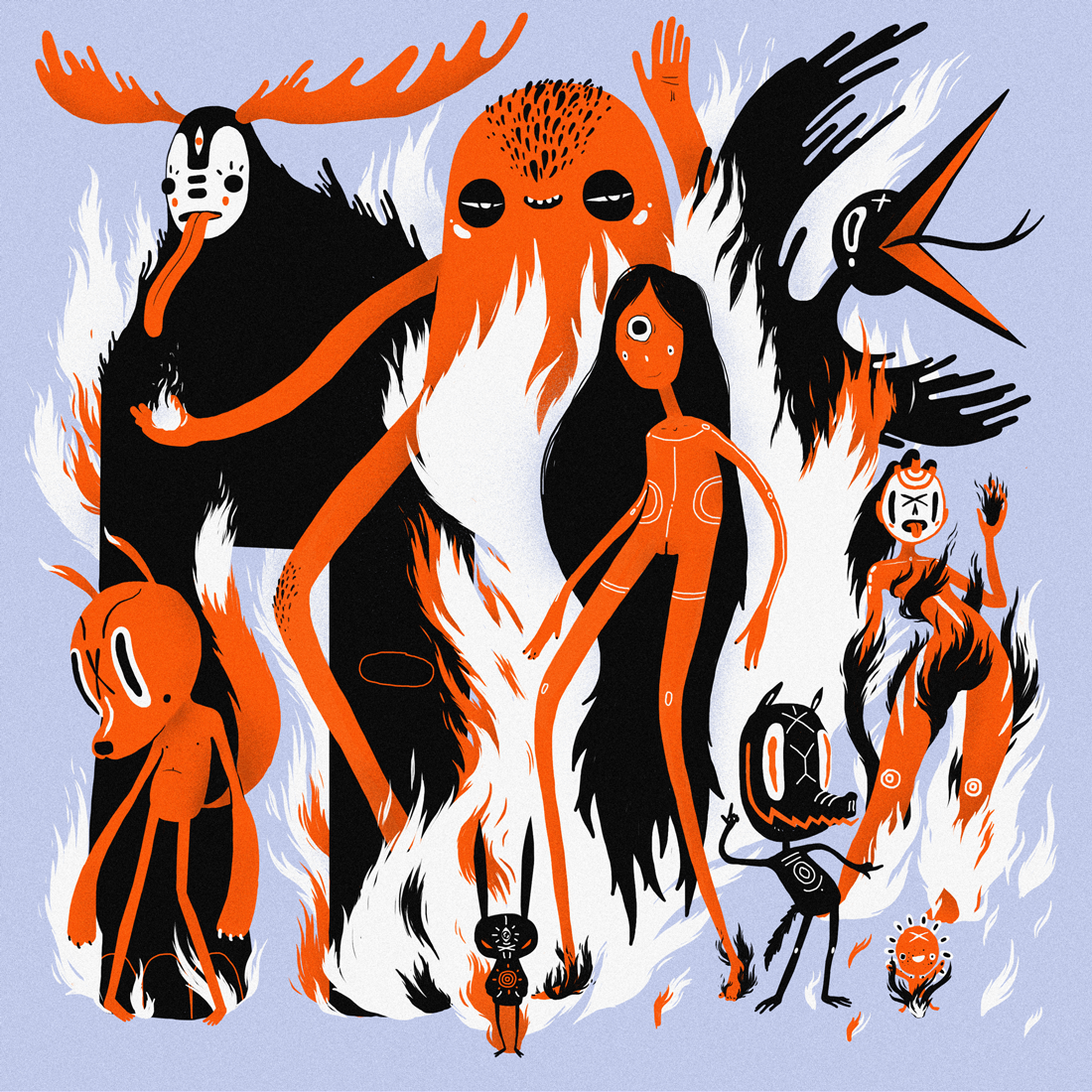 2. Tell us about your aesthetic.
My work reflects my mood, which changes a lot, and so do my illustrations. I'm kinda split between the illustrator and graphic designer side of me - so sometimes the work comes out more minimal and graphic and other times it's psychedelic 70's sci-fi inspired characters and scenery. What I like to keep in mind always, is to have a good sense of flow/rhythm and exciting use of colour.
3. What is your favourite medium and why?
My favorite is spray paint because of its versatility, but Estonian weather only allows for 3-4 months of outside action, so most of my work so far has been digital. I love print and I'd like to do more with risograph or silkscreen. If I ever have the chance, it would be awesome to try woodblock printing.
4. What is your artistic process like?
It always starts with sorting out my emotions and mood, paired with some mindless doodling. Then colours, then shapes. If it's for a client, then it starts with sorting out the clients emotions.
5. Who and/or what inspires your work?
Other than music, nature, paint, people, film, drag, fiction, art history, internet, randomness and the universe, I find it inspiring following artists' everyday work and practice online. Seeing others push themselves makes me want to try harder as well. I don't know many artists in real life, so it's nice to connect to people who are facing the same daily struggles as me and grow together in a way. Even though we live in different parts of the world and will probably never meet. I'm a melancholic introvert, so the format of creating and sharing online really works for me. It's tough to admit, but I need the validation - positive feedback and comments give me fuel.
6. What role does art play in your life? How does it change the way you view the world?
Illustration is my favorite form of escapism. I started drawing as a way to deal with depression and anxiety, the process helped me sort out my emotions and made me grow as a person. For me, art and design are like the opposite sides of the same coin. Working on design projects makes me look at the world from other perspectives, art makes me understand my own.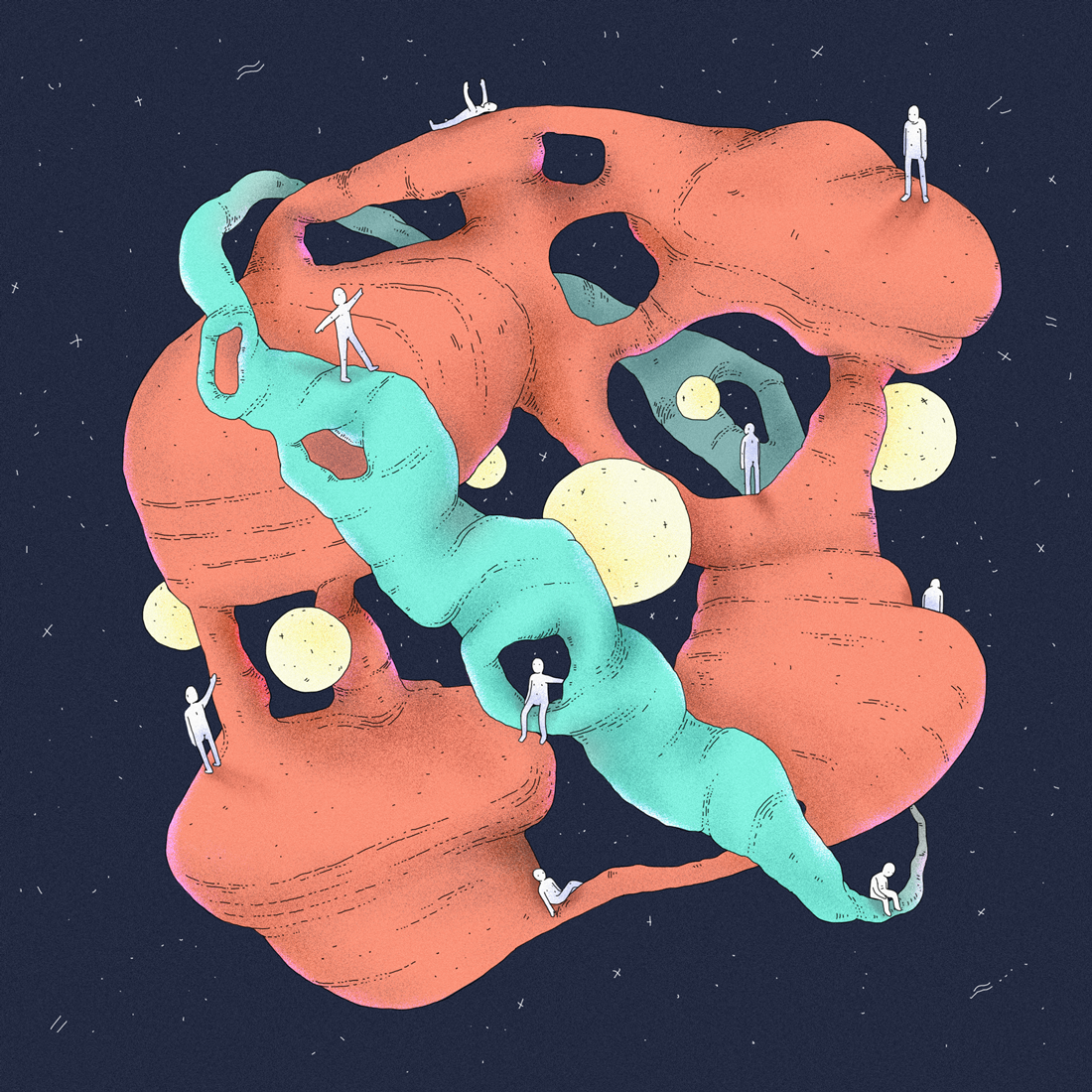 7. Where did you study?
I studied graphic design in the Estonian Academy of Arts.
8. Where do you see yourself in five years?
I'd like to travel more, paint walls, learn how to plan and finish a graphic novel and meet more people who are like me.
9. What about in ten?
Same-same, but with more confidence and skills.
10. What do you hope to achieve with your art?
Happiness for myself and others, if possible.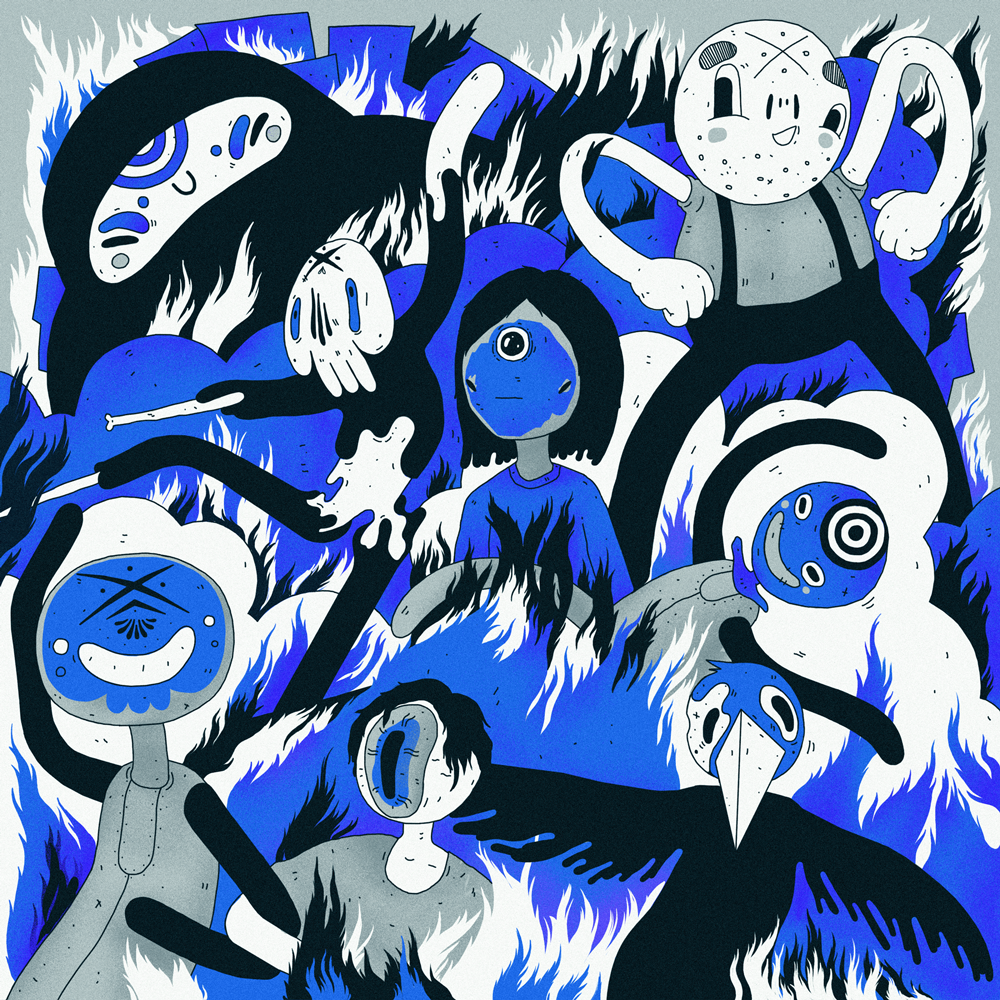 11. Now, tell us a little more about you as a person: what is your favourite food?
Bibimbap, fried chicken, sauerkraut.
12. Favourite book?
I like sci-fi, fantasy, children's literature and fairy tales with dark undertones. Roadside Picnic by Arkady and Boris Strugatsky; the immersive worlds created by Ursula K. Le Guin and Robin Hobb; Tree and Leaf by J.R.R. Tolkien; The Moomins by Tove Jansson; The Brothers Lionheart and Ronja, the Robber's Daughter by Astrid Lindgren; NonNonBa by Shigeru Mizuki.
13. Favourite genre of music?
Mostly hip-hop, some jazz and electronic, house for late night work sessions.
14. What are your hobbies?
Every few months I get an urge to escape the screen and get real craftsy and hands-on with something. So I usually end up making plasticine figures, knitting a carpet or cutting paper for a while. Just fun stuff with no end-goal, deadline or purpose. I also love pulling weeds in the summer and ploughing snow in the winter, but I don't get to do it often as I don't own property.
15. If you weren't an artist, what would you be?
Dead :D