Instagram: @kadnanda
Website: www.kadna.co
1. What's your story? Where are you from?
I'm a Romanian illustrator and graphic designer, based in London and Berlin. In 2017 I flew to London to study Graphic Communication Design, at Central Saint Martins, UAL. Recently I moved to Berlin, to get inspired by a new city, and to discover a freshly new art scene. Living and studying abroad helped me to view my life, my past and culture differently. This was the primordial factor that helped me to develop and contour my artwork.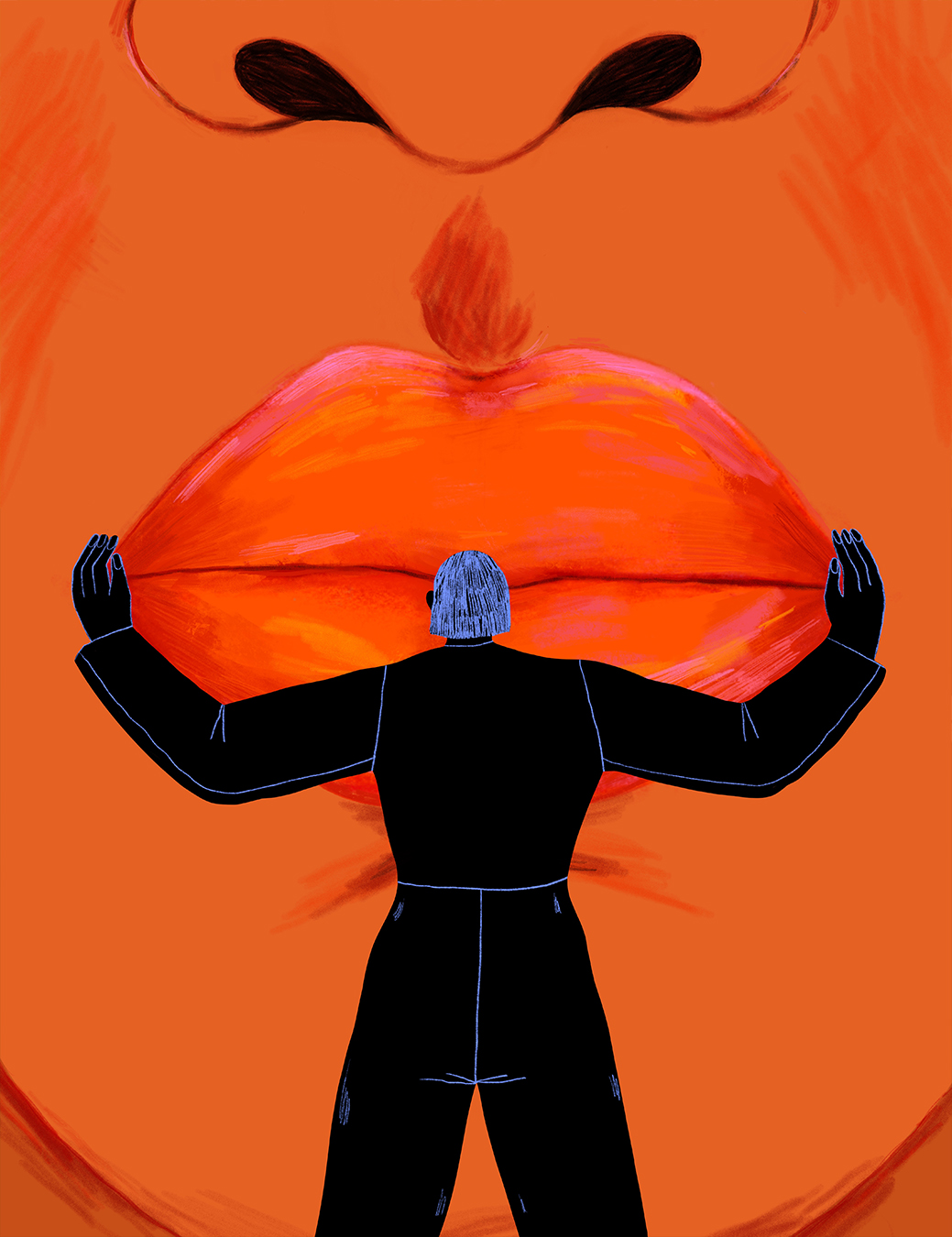 2. Tell us about your aesthetic.
Many artists are worried about owning a "style", while there are so many other characteristics that would define someone's work.
My work's aesthetic evolved gradually, but it started to be more consistent when I began to experiment with different mediums on specific themes. For example, the Romanian culture, my childhood memories, my own experiences, are recurring themes in my work.
My aesthetic gathers bold colours, playful textures, and catchy patterns that create a playful allure to my work, while my messages and themes are sometimes deeply personal or sensitive for me. What is important to me is to continue experimenting and searching for new ways of approaching my work, because that's the only way my artwork will continuously evolve.
3. What is your favourite medium and why?
I'm on a constant quest of looking for new mediums. For the past few years, I've been working, a lot, digitally, especially for commissions. But my all-time favourites are gouache and coloured pencils. I've recently started to explore oil pastels, and I have to admit that I love to work with them. No matter how much I'm working on my iPad, I'm still coming back to pen and paper. The freedom of creating a natural shape, the small imperfections, the beautifully unique textures, all are making me feel closer to my artwork.
4. What is your artistic process like?
Even if I am more of an intuitive illustrator, I'm often starting my working process with an idea, a concept or an emotion I want to translate in my work. I'm usually beginning with a simple sketch, but I take the freedom to change the direction while I'm working on the piece. In that way, the finished work comes with an element of surprise, due to my spontaneous decisions I make while drawing. This approach keeps my artistic process exciting and allows me to keep the playfulness alive.
5. Who and/or what inspires your work?
Especially during the lockdown, I learned to use everything around me as a source of inspiration, but mostly my emotions. Romanian folklore and culture is also a constant source of inspiration to me.
6. What role does art play in your life? How does it change the way you view the world?
Oh, art plays a huge part in my life. One good example would be that drawing helped me to process and cure my anxiety. It helped me to give it a form, to identify it, and acknowledge it. Art changes the way I see the world, makes me pay more attention to details, to my emotions and gives me the possibility to translate them into genuine forms of communication.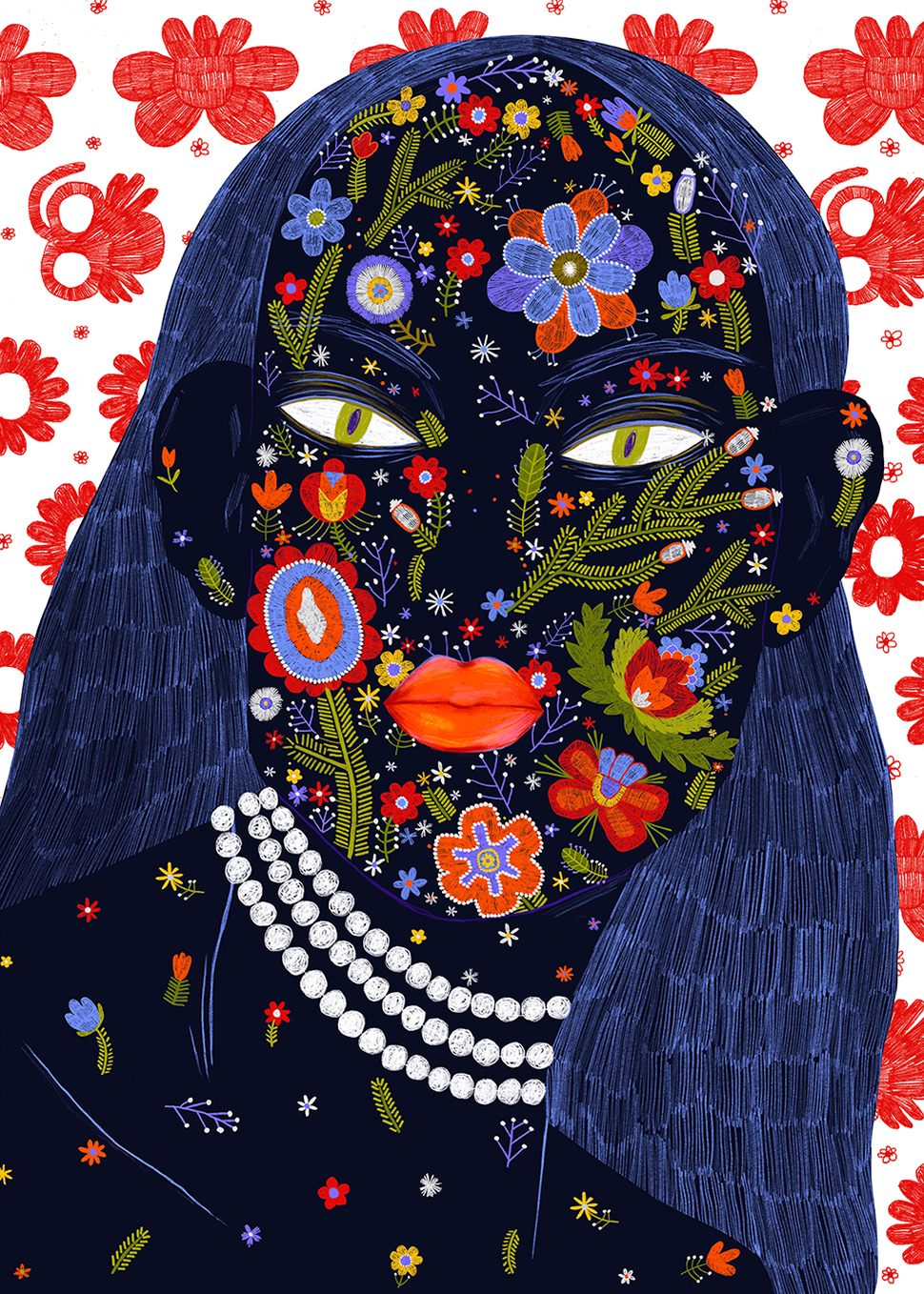 7. Where did you study?
In 2019, I finished my MA in Graphic Communication Design, at Central Saint Martins, UAL, London. Previously I studied an MA in Advertising and a BA in Universal Literature, in Bucharest, Romania.
8. Where do you see yourself in five years?
Having my studio, creating beautiful work with people for people.
9. What about in ten?
I would love to teach design, as a few years ago I also studied Psychopedagogy. I enjoy sharing my knowledge with the people around me, so, teaching would be a great plan.
10. What do you hope to achieve with your art?
I am using my artwork as a universal language that anybody can understand. As an illustrator and a creative designer, I seek to contribute to society in a positive way. I want to use my skills as a tool that can help people understand, for example, a social issue, or to help them deal with a difficult period of their life, like anxiety. Or sometimes, to make others smile.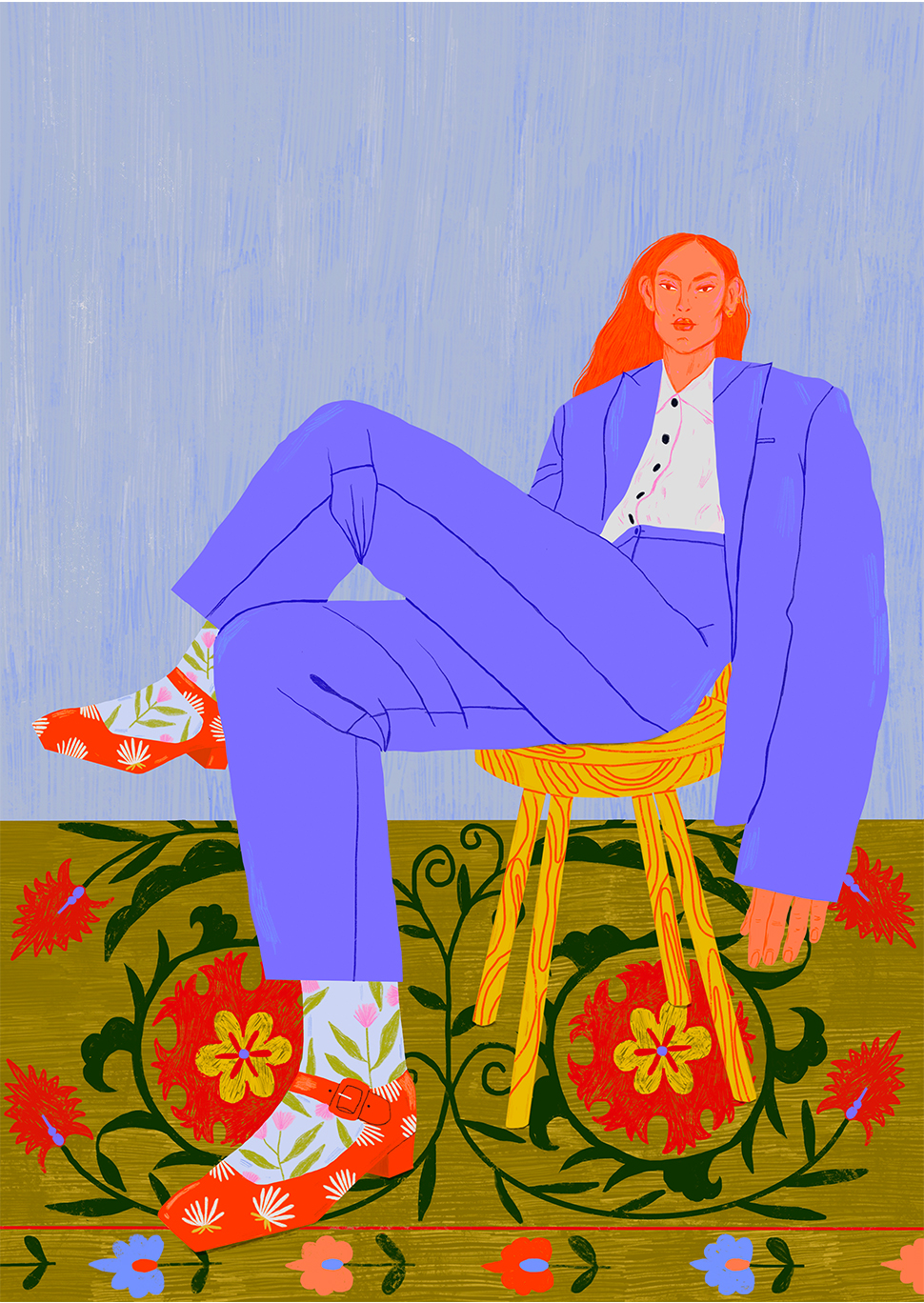 11. Now, tell us a little more about you as a person: what is your favourite food?
One of my favourite foods is the cheese tart my mother makes. It is utterly delicious.
12. Favourite book?
That's tough, hmmm, I would go with Love is a dog from hell, by Charles Bukowski. It is a collection of the poet's poetry. It's a hurricane of emotions, that will take you through an unexpected journey.
13. Favourite genre of music?
It's hard to have a favourite on this one. But when I'm listening to a lot of genres, some of my favourites are groove, funk, g-funk, and post-punk.
14. What are your hobbies?
I love to shoot 35mm film. It's another way of seeing the world. The process of choosing the perfect frame, being limited to the number of shots, waiting for it to be developed, and finally seeing the result, is exciting to me. It's almost like the process of painting, where we have to be patient to see the final artwork.
15. If you weren't an artist, what would you be?
I would have been a poet. When I was a teenager, I was writing a lot, and I loved literature. I was participating in poetry contests and festivals. I suppose that I'm always finding a way to communicate to the world around me through art.