Instagram:
@kaiitsangdesign
1. What's your story? Where are you from?
My name would be Kai and I am 20 years old. My story began in Belfast where I was raised within a family full of creatives who were my first insight into the world of design. I branched out of Belfast soon enough and ended up in the lovely land of Newcastle where I currently study Graphic Design. It has been this period of study where my passion for illustration has become quite fruitful, and I intend to make sweet designs with my fruit!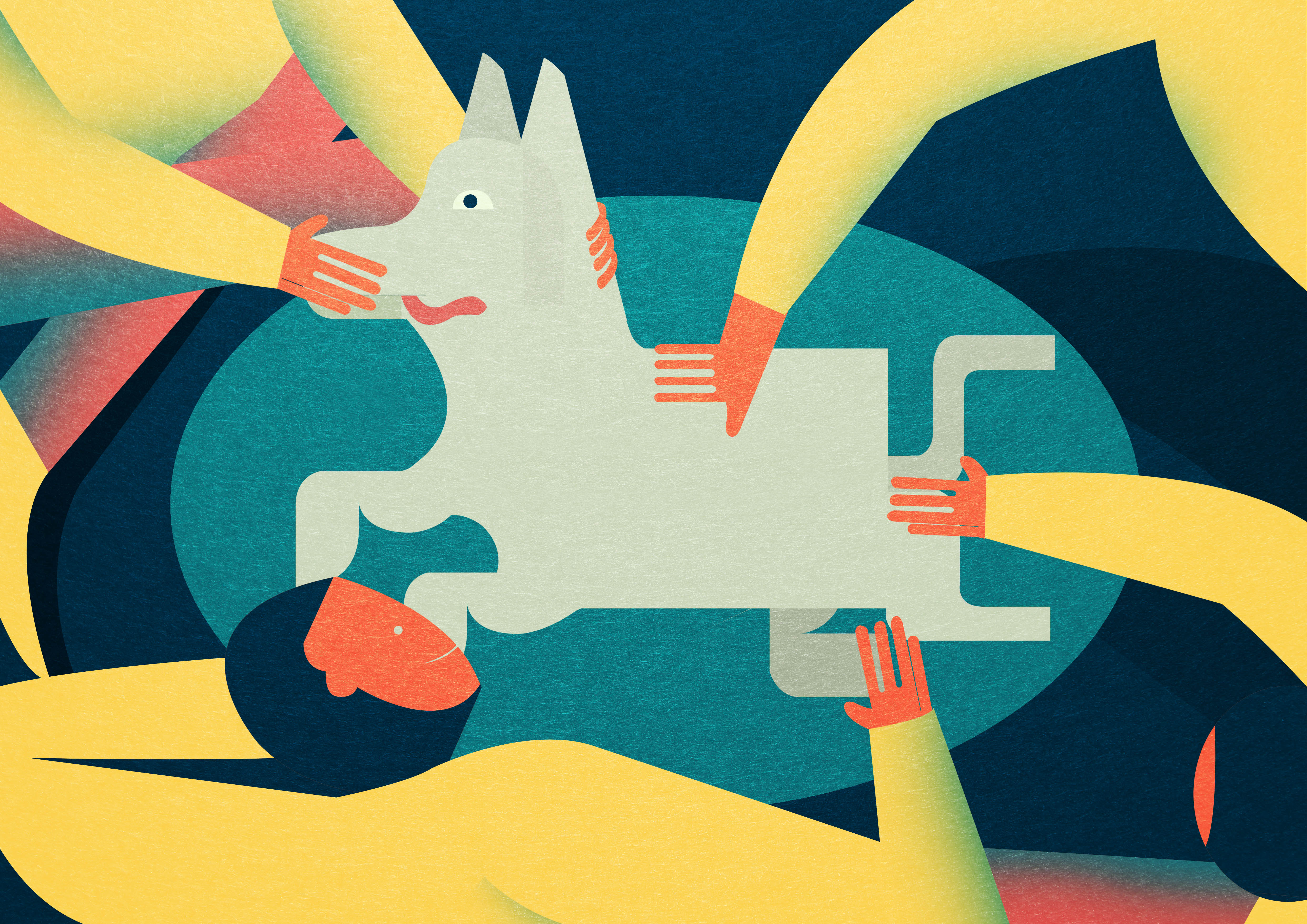 2. Tell us about your aesthetic.
As a student fully flooded with creativity, my style is ever changing, however the best way I can describe my current work is 'dynamically flat', I like playing with perspective and odd compositions. I was never much into the realistic approach and much prefer the beauty found in the strange.
3. What is your favourite medium and why?
My work is mostly digital, it has always been the medium that best suited my intentions. I do have a soft spot for acrylics and screen printing though.
4. What is your artistic process like?
I figure out what I want to create and flesh it out in pencil. I like at look at my concepts upside down. It helps me see things I didn't initially intend to produce and new ideas are formed. My initial sketches usually don't correspond with my final outcomes because the light bulbs go off when i begin to work up my designs. My worst/best problem is knowing when to stop.
5. Who and/or what inspires your work?
I am very inspired by cubism, I think it's a fascinating art style. Saying that I find there is always aspects of any artwork that can inspire me, whether that be a shape or even a caption. Music is a massive inspiration to me also, as a singer-songwriter I found illustration to be another outlet for my storytelling and showcasing parts of me in a more visual way. Recently I have been very inspired by the likes of
Owen Davey
, his work is stunning in my eyes, check him out!
6. What role does art play in your life? How does it change the way you view the world?
Art is great, it keeps me looking at ways to perceive situations I wouldn't normally. I don't think it makes me experience the world to such an extent where I now 'see the world completely different' but I sure do think it added more pigment to it!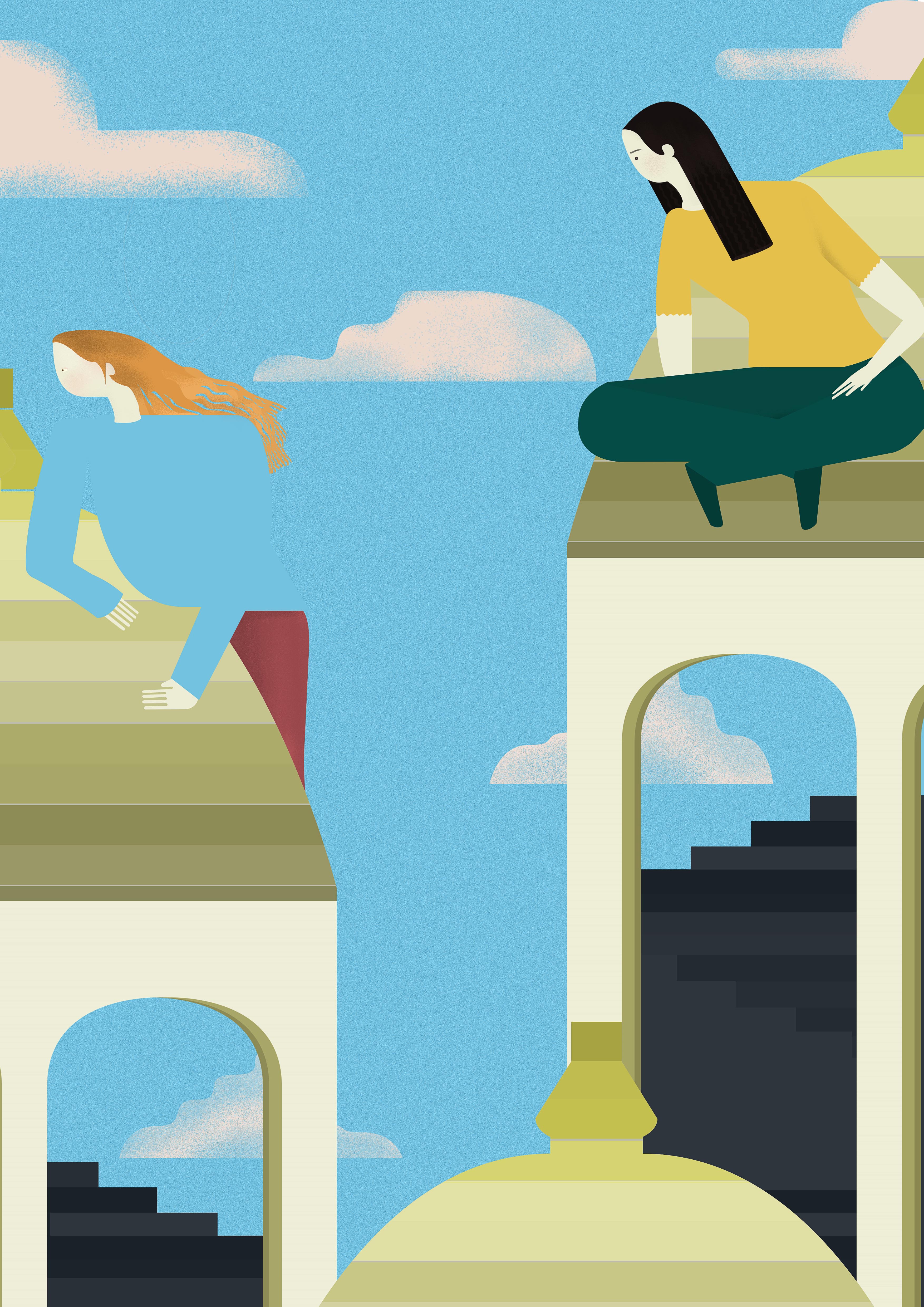 7. Where did you study?
I'm on my final year at Northumbria University (eek!).
8. Where do you see yourself in five years? Working in an agency?
I can barely figure out what socks to wear for the day ahead let alone five years time! The end goal is to end up doing something you love right? So I guess being a freelance illustrator is my goal right now, doing personal projects and work for others around the world. I would also like to work in an agency more towards the start of my career, just to learn as much as possible before being fully freelance.
9. What about in ten?
Hopefully buying less coffee. I'd love to work as a collective someday. Maybe this will happen in ten years time, maybe even sooner!
10. What do you hope to achieve with your art?
I just want my artwork to be engaging and appreciated, that is all you can hope for.

11. Now, tell us a little more about you as a person: what is your favourite food?
The way to my heart is anything seafood!
12. Favourite book?
I don't need much in my spare time, however my last book I did read was Gone Girl by Gillian Flynn. That was a good'n!
13. Favourite genre of music?
Acoustic/Indie/Alternative… and the occasional pop!
14. What are your hobbies?
Nothing brings me as much joy as being a singer-songwriter, sitting on my bedroom floor with my guitar. I've also got a lot of love for yoga too.
15. If you weren't an artist, what would you be?
Definitely a musician for sure. I really didn't choose an easy route either way did I?