Instagram:
@kaileywhitman
Behance:
www.behance.net/kaileywhitman
Website:
www.kaileywhitman.com
1. What's your story? Where are you from?
I spent the first part of my life in Indiana but then moved to New Jersey! I went to the University of the Arts in Philadelphia and fell in love with Philly so I can usually be found wandering around the city or back home in the pine barrens playing in the trees.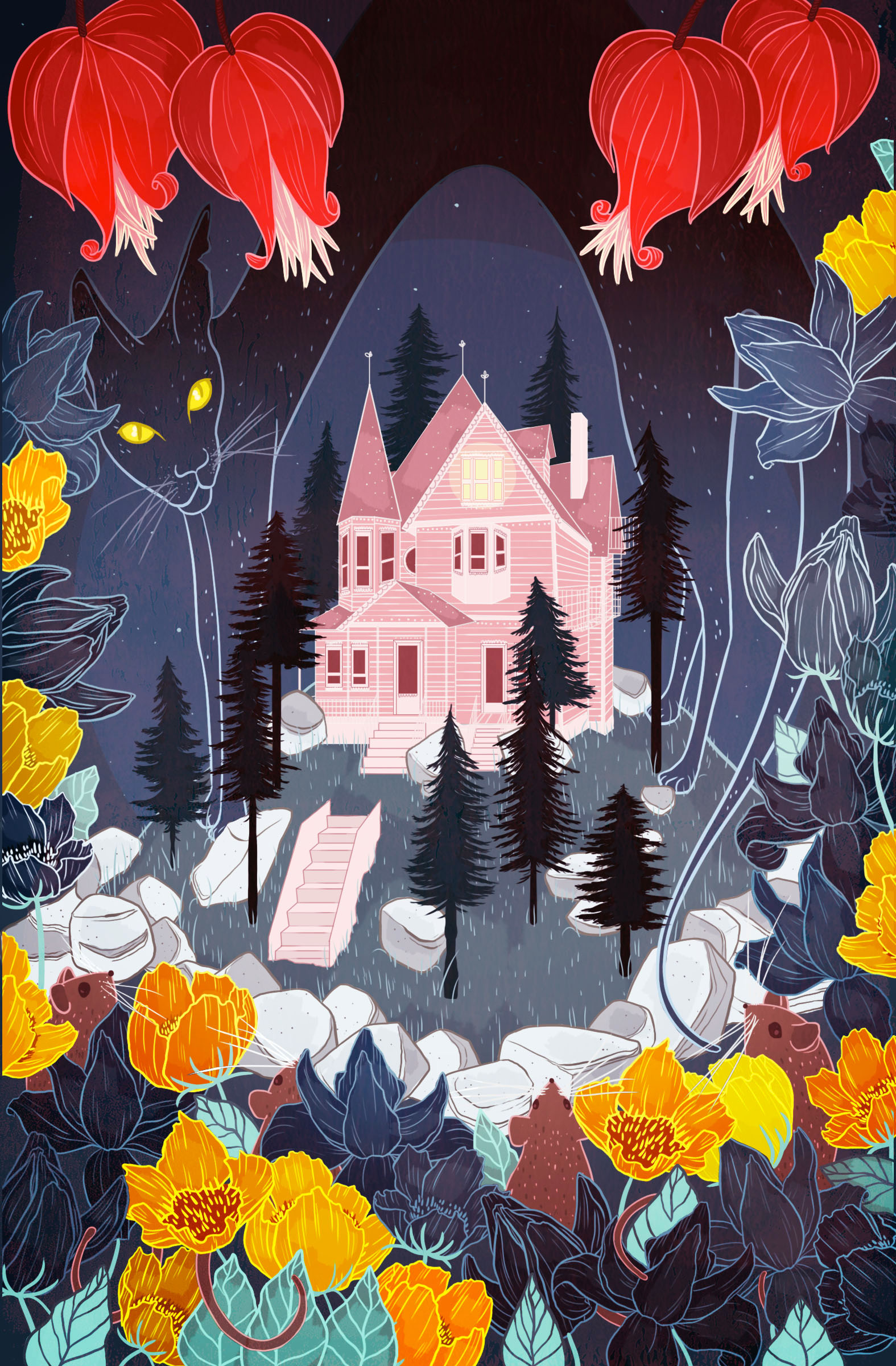 2. Tell us about your aesthetic.
I've always loved really busy and detailed illustrations. I enjoy looking at work that is flat and boldly colored but my work always ends up being very line oriented, decorative, and more subtle, still very busy though!
3. What is your favourite medium and why?
Aside from scribbling pencil in my sketchbook, I love working digitally in Photoshop. I have a Wacom Intuos 5 that I've abused over the years and it's just my favorite thing. I love the freedom of working in Photoshop. I swore I'd never work digitally
4. What is your artistic process like?
My process starts in my sketchbook usually where I write a lot and make super rough thumbnails. People are often surprised at how messy my sketchbook is! After I feel like I've landed on something, I put it right into photoshop and start drawing. Then I get sucked into a time warp where I draw and color until my eyes get fuzzy and it's like 12 hours later.
5. Who and/or what inspires your work?
I'm really inspired by nature and all of the weird bugs and plants and animals that are out there. I watch a lot of nature documentaries (I'm really into anything prehistoric right now) and it never gets old to me that no matter how small something seems, it has a big part to play in its environment. Every time I'm outside I find something new to be excited or curious about.
6. What role does art play in your life? How does it change the way you view the world?
I think about drawing and painting all of the time and whenever I'm out, I look for things that people value enough to decorate. I like to not only think about the aesthetic and technique but what it meant for someone to take the time to do that. I think illustration and design show thoughtfulness and care and it speaks really loudly when something is or is not designed.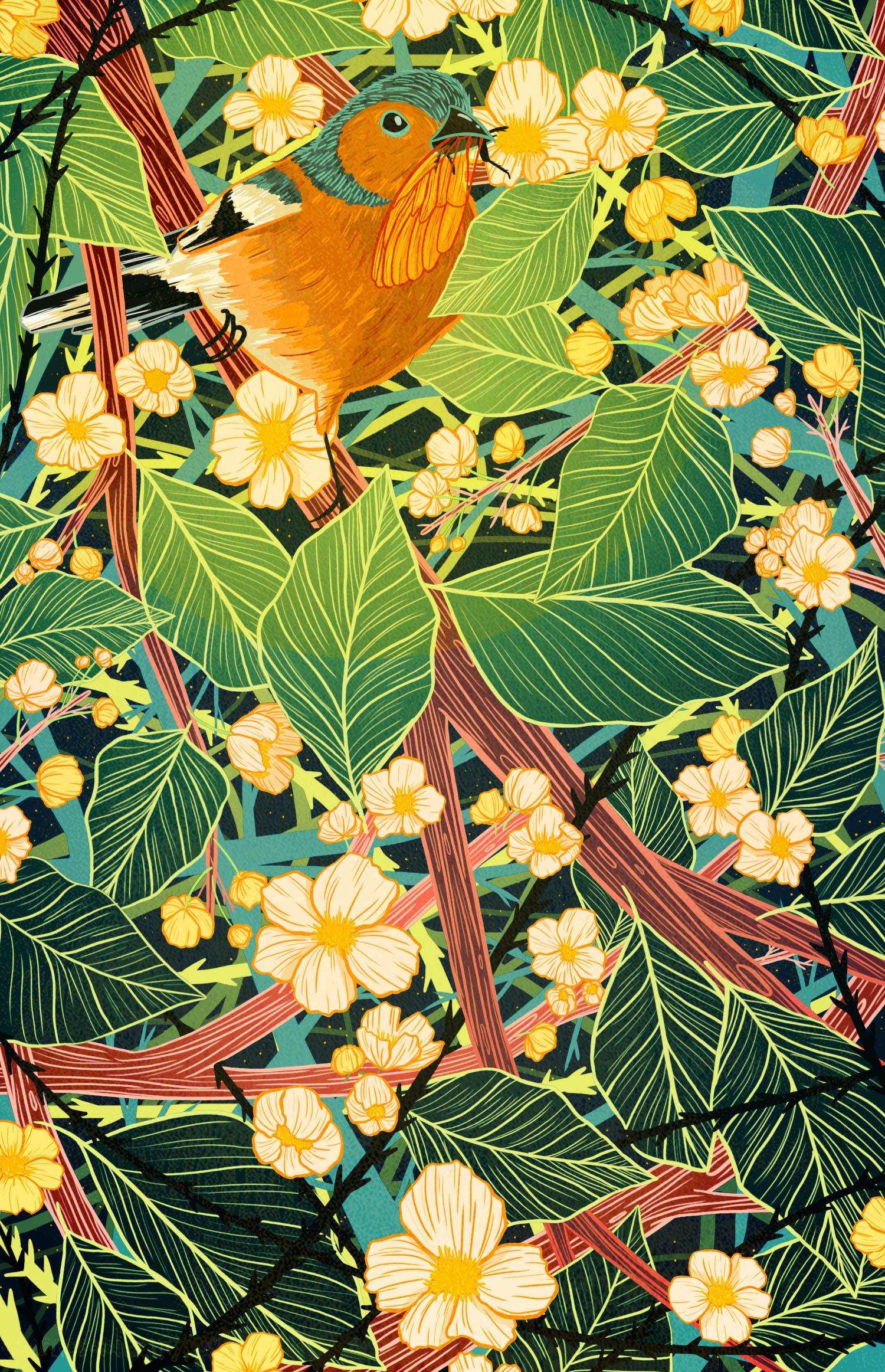 7. Where did you study?
I studied at the University of the Arts where I got my BFA in illustration.
8. Where do you see yourself in five years? Working in an agency?
Hopefully, in five years I'll still be freelancing. I've been doing it for a year now and it's a lot of work but I love it so much and wouldn't have it any other way.
9. What about in ten?
In ten, I'd love to still be freelancing, possibly teaching, definitely traveling.
10. What do you hope to achieve with your art?
I just want to make someone excited to look at my work. I remember being a little kid and staring into all of my books and trying to soak up all of the little details in every illustration and it's been my goal to have that effect on someone.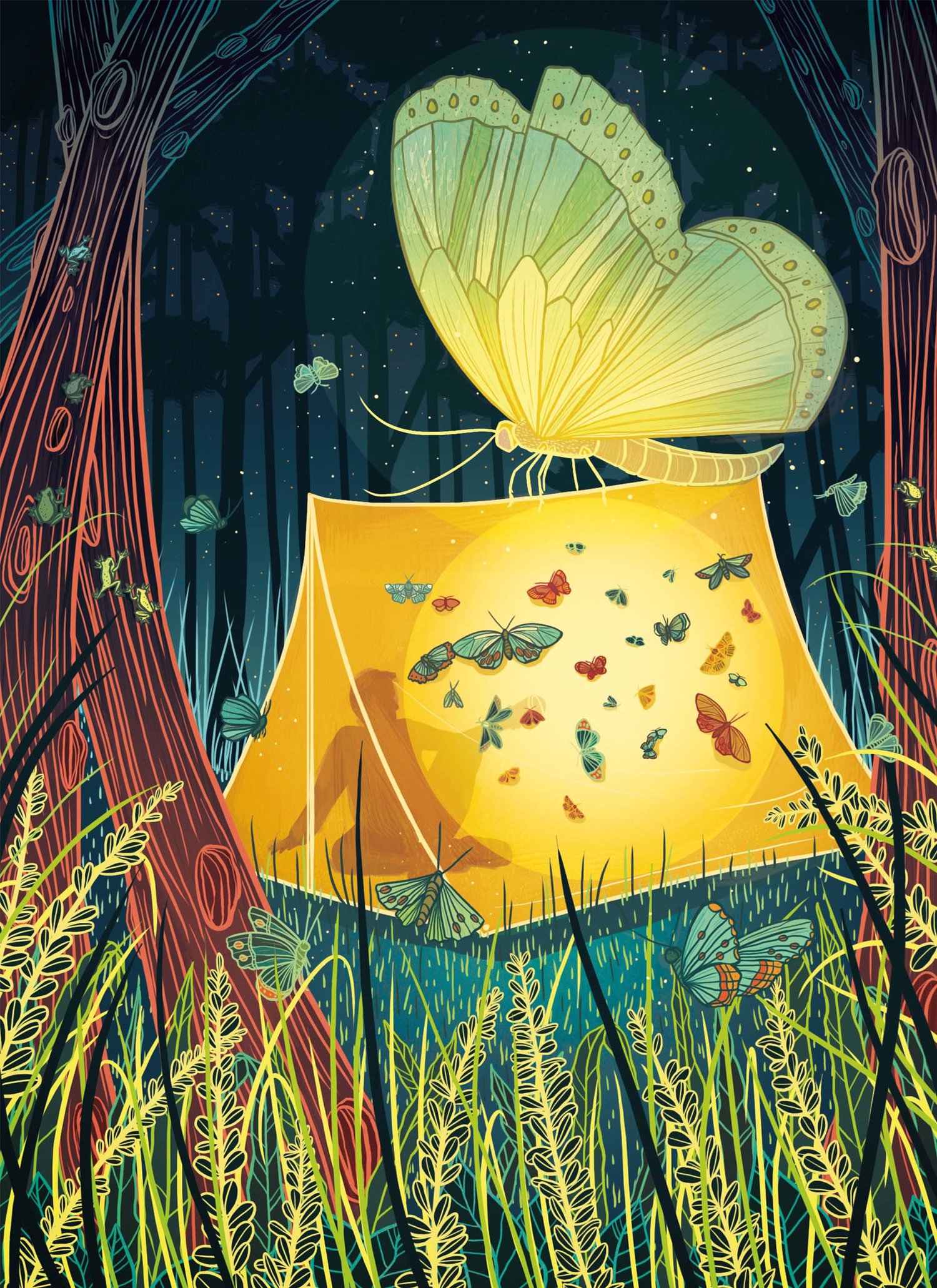 11. Now, tell us a little more about you as a person: what is your favourite food?
Popcorn is my go-to food that sustains me while I'm working but really any Asian cuisine is my favorite.
12. Favourite book?
I've read a lot of books that stick with me and leave impressions (both good and bad) but I think Let the Great World Spin has to be one of my recent favorites.
13. Favourite genre of music?
I listen to a little bit of everything but I mostly like anything with clever, funny, or irreverent lyrics.
14. What are your hobbies?
When I'm not working or drawing for fun, I like to be outside. I like to hike and find picturesque and surreal places and call it an excuse to take reference photos. I'm not sure if cooking dinner is considered a hobby but I've been into that recently. When I leave my computer without having finished an illustration, it feels nice to be able to start something and finish it within an hour or so and then get to see the people you love enjoying it.
15. If you weren't an artist, what would you be?
I've always been super into history and before I knew I could pursue illustration, history teacher was the plan. It morphed into art historian and then artist and then settled into illustrator who happens to love learning about history on the side.