Instagram:
@kaleymckean
1. What's your story? Where are you from?
Hi, I'm Kaley McKean and I'm a 31-year-old freelance illustrator living in Toronto, Canada. I grew up in western Canada, in southern Alberta. It's a very agricultural part of the country and a very dramatic, beautiful landscape - all prairies and mountains. Though I lived in town, most of my best childhood memories took place in rural places like my grandparents' farm. I love the city where I am now, but sometimes I miss all that space.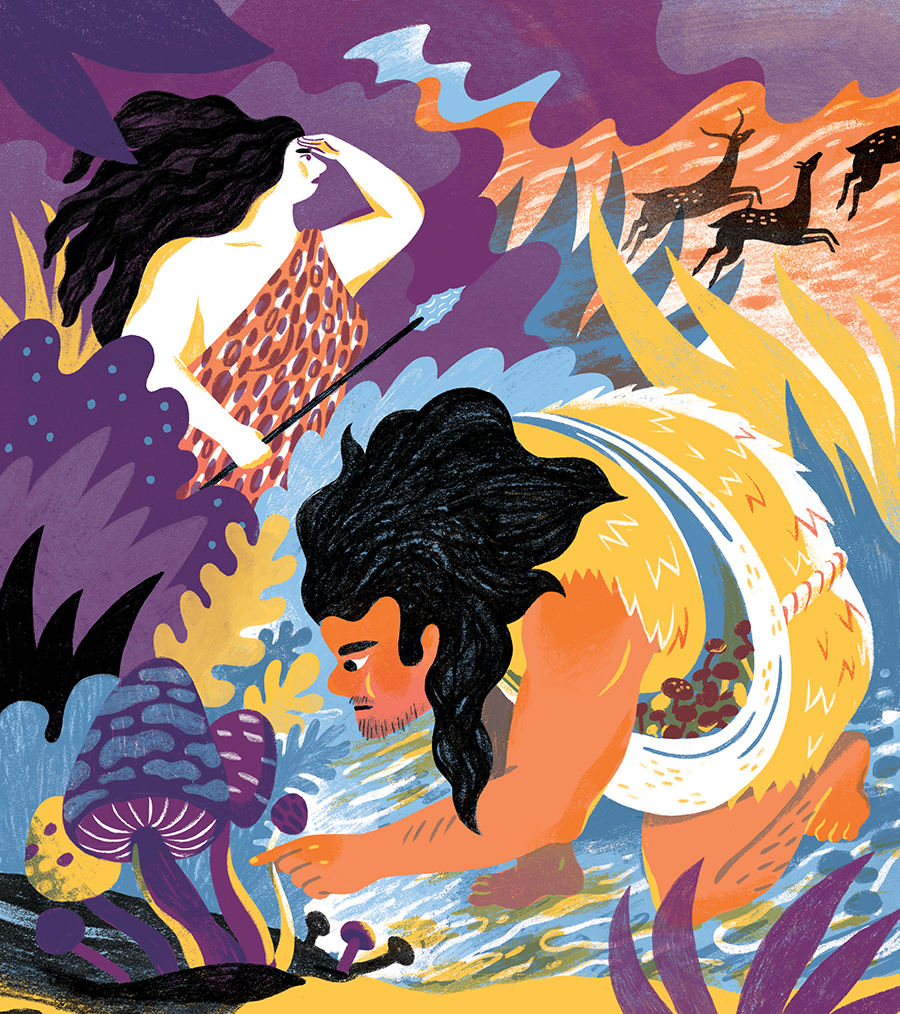 2. Tell us about your aesthetic.
I like my work to have a lot of colour and a sort of dynamic tension. I'm inspired by the busy, layered textures and patterns of nature, but like to keep things under control with a minimal palette.
3. What is your favourite medium and why?
I rely on Photoshop to create my final illustrations, but I love using pencil, coloured pencil and ink to create shapes and textures to use in my work.
4. What is your artistic process like?
I spend a lot of time on my rough work, especially for client projects. I almost always put together full-colour roughs and work out a lot of the detail before I go to final. Next I go to paper, and draw or paint some elements. I bring those into Photoshop and develop the final art. Even though it's pretty well-planned out, it's important to me to leave some room for spontaneity and experimenting at all stages so that the finished artwork doesn't look too stiff and lifeless. Lately one of my goals is to get a bit looser with my preliminary work and sketch more.
5. Who and/or what inspires your work?
There's so many things. I love ancient and medieval art from around the world, natural history, textile arts, and all the strange, surprising things you can dig up from times past. And of course a long list of illustrators and artists of the past and present.
6. What role does art play in your life? How does it change the way you view the world?
Well, it's my career, so it plays a big role! But it has always just been what do. I'm always compelled to make things, and everything else in my life feeds back into that in some way.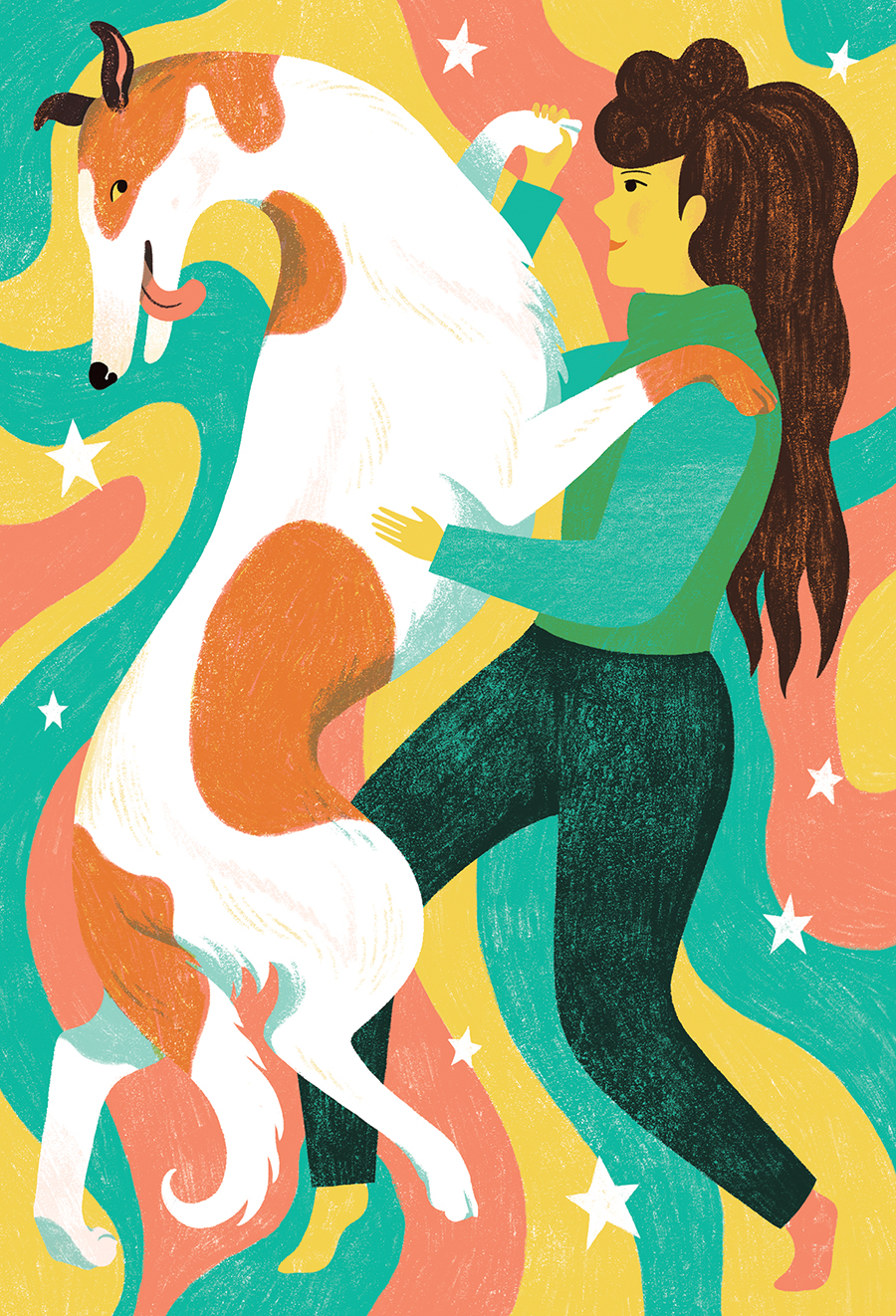 7. Where did you study?
I moved to Toronto for school. I received my Bachelor of Design in illustration at the Ontario College of Art and Design in 2012.
8. Where do you see yourself in five years?
I recently illustrated my first children's book, Howl Like a Wolf by Kathleen Yale. I loved working on it, and I hope that the next five years sees me involved in more book projects. Maybe even writing and illustrating my own, who knows?
9. What about in ten?
Acclaim and riches probably!
10. What do you hope to achieve with your art?
My goals aren't very lofty. Some sort of perfect balance between steady commercial work and enough free time for personal projects. That's all I want!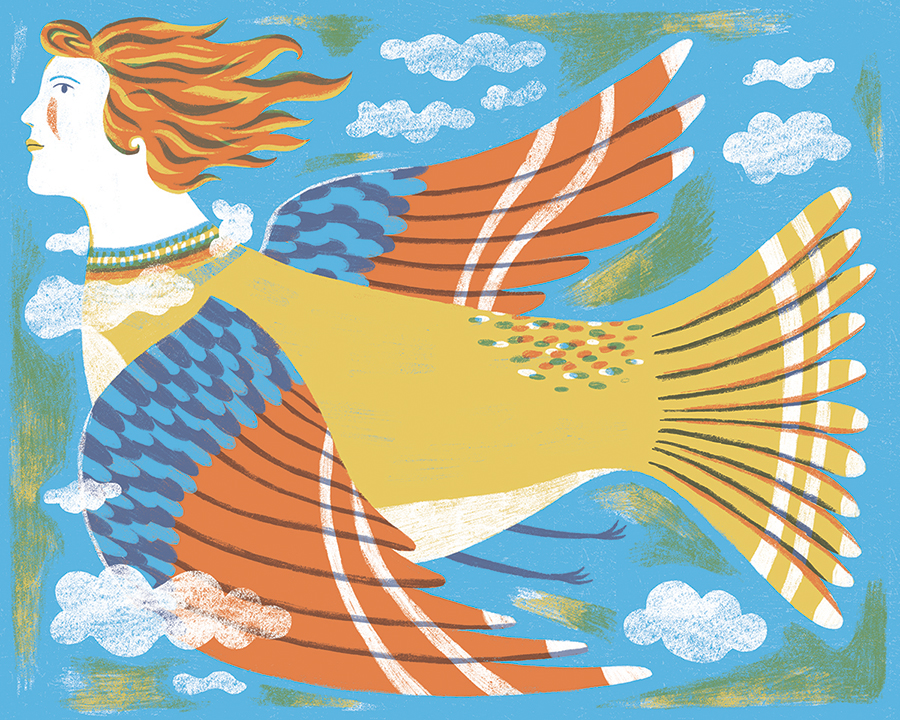 11. Now, tell us a little more about you as a person: what is your favourite food?
There are so many good foods in my neighbourhood. A Tibetan place around the corner makes crispy fried cauliflower that might be the best thing. I also really like to cook all sorts of stuff at home. One thing I can happily eat for a week straight is carnitas tacos with fresh pico de gallo. Also, toast.
12. Favourite book?
If I'm being perfectly honest, probably Harry Potter..
13. Favourite genre of music?
Post-punk, maybe?
14. What are your hobbies?
I rent an allotment garden where I grow vegetables and flowers. I like to embroider when the weather gets cold. I like to experiment with home-made fermented things, plant-infused balms and other concoctions. Sometimes I build elaborate naturalistic planted terrariums for reptiles and amphibians. And right now I'm learning to identify different kinds of mushrooms.
15. If you weren't an artist, what would you be?
I imagine alternate universe me as an interpreter at a small nature center.