Instagram:
@kamiyui_
1. What's your story? Where are you from?
Hey, my name is Yuuki Kawakami, I'm a director and motion graphic artist from Tokyo. Focusing on motion graphics, I have been working on production as well as general planning/direction of opening title sequences of feature films and TV dramas and CI's by incorporating 3D CGI of graphical renderings onto the same.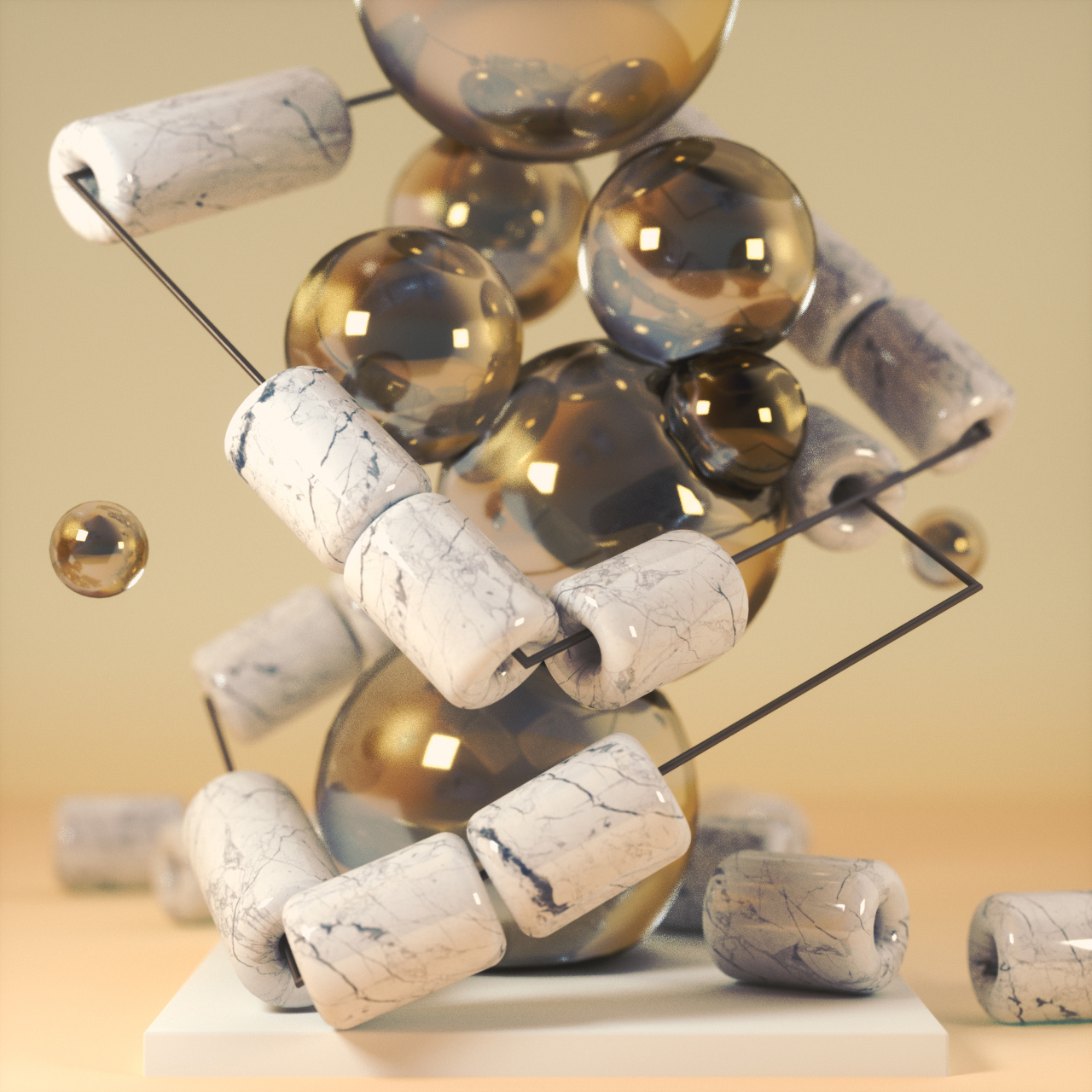 2. Tell us about your aesthetic.
I like expressions that are simple but have a feeling of space. My work is always digital, but I feel the texture and feel there, I am looking for expressions that evoke emotions.
3. What is your favourite medium and why?
Cinema4D is a powerful tool for me. Recently, however, I like the expression of adding analog texture to it.
4. What is your artistic process like?
The opportunity is very trivial, the beauty, color, and shape of the light you see in everyday life. In addition, images influenced by music, I will use CG to shape it. When I was making, I choose colors that I don't usually choose and I make an accidental result that I cannot imagine. I enjoy the expression that is unique to digital.
5. Who and/or what inspires your work?
I think the biggest effect is music. By listening to music, we often express the imagined colors and shapes.
6. What role does art play in your life? How does it change the way you view the world?
I am a person saved by art. I had no merits at all, but through making things, I was able to rethink and grow up.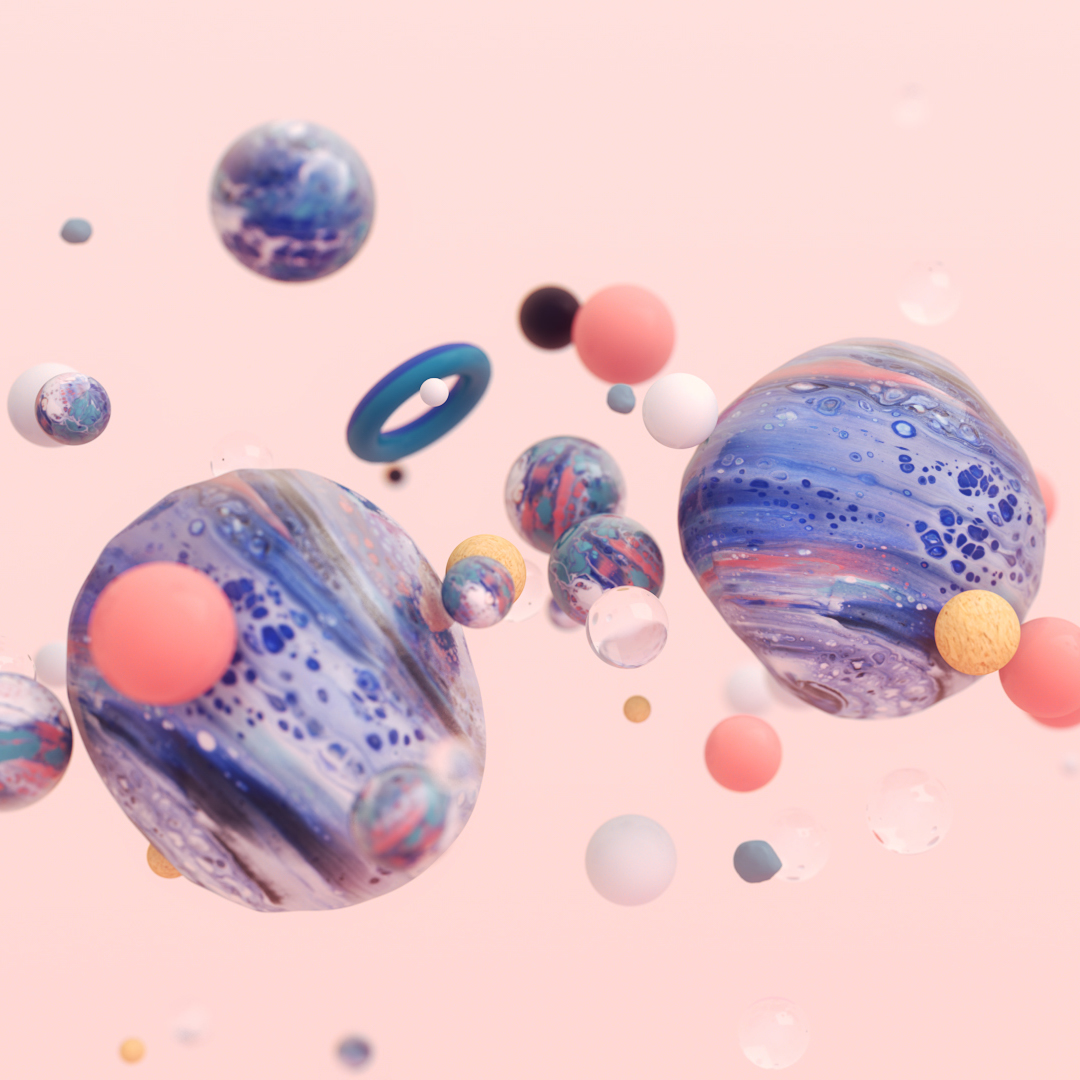 7. Where did you study?
I studied graphic design professionally in high school. Then proceed to Tama Art University. I studied Art, especially video professionally.
8. Where do you see yourself in five years?
I'd like to continue presenting my work with this account in five years. Also, I want to continue making works with videos as well as still images.
9. What about in ten?
I want to make the work I am working on a larger scale. For example, I think it would be best to be able to engage in a foreign project.
10. What do you hope to achieve with your art?
The pursuit of new expressions. And I'm very happy if it can be someone's inspiration.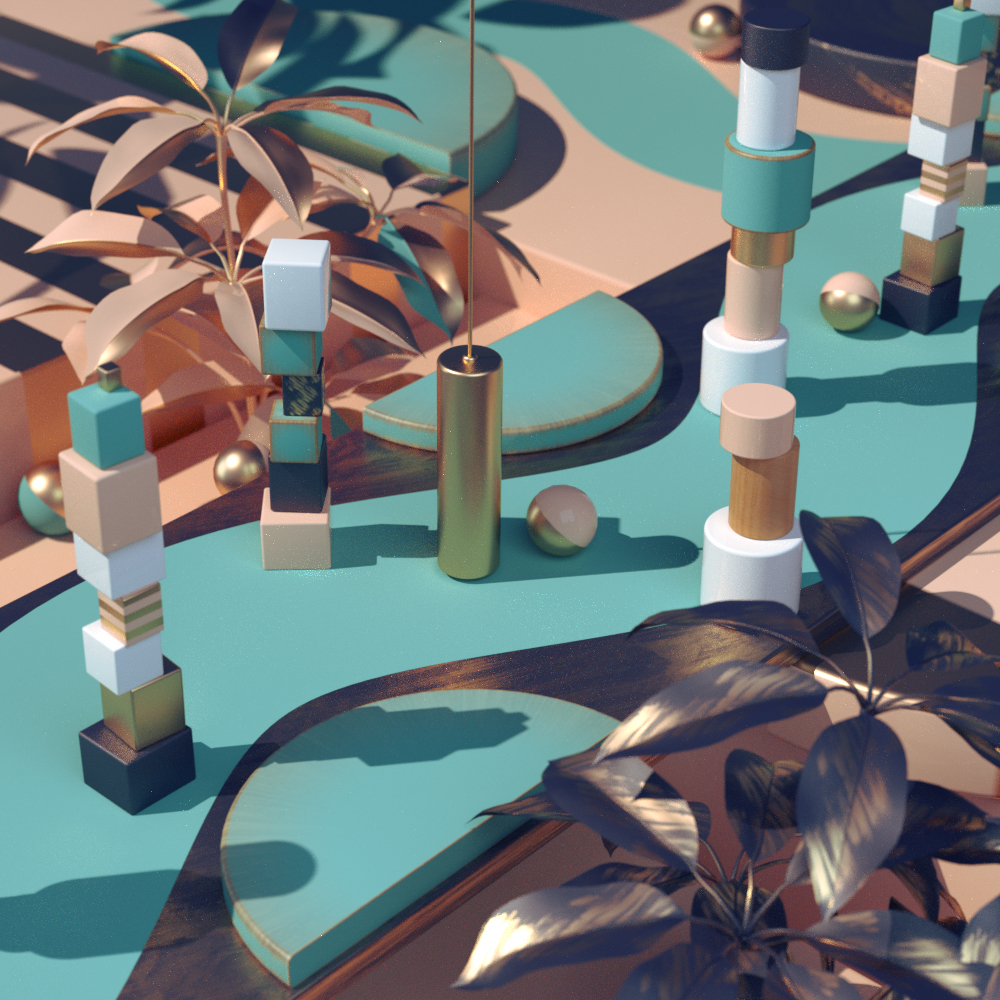 11. Now, tell us a little more about you as a person: what is your favourite food?
I love SUSHI.
12. Favourite book?
"The Giving Tree" by Shel Silverstein.
13. Favourite genre of music?
Dance & Electronic. Recently, I often listen to music classified as Dance & Electronic. and I often listen to Lo-fi Hip Hop during work.
14. What are your hobbies?
There used to be a lot of last time, snowboarding, dancing, bouldering and going to a Japanese public bath "Sento". But now, just one "playing with my sons"
15. If you weren't an artist, what would you be?
Maybe firefighter.