Instagram:
@kamweiatwork
Facebook:
www.facebook.com/Bo&Friends
Etsy:
www.boandfriends.etsy.com
1. What's your story? Where are you from?
I'm from Kuala Lumpur, Malaysia. My story starts with a little goldfish which I named it Bo. I used to work in an international advertising agency for more than 15 years as an Art Director and Design Director. My goldfish inspired me to start my art project called Bo&Friends, to pursue my creative dreams and happiness. Finally, I quit my job to become a full-time artist/designer. It's a long story and process, it took me many years to realize what I want in life. You can read the full story on
www.boandfriends.etsy.com
.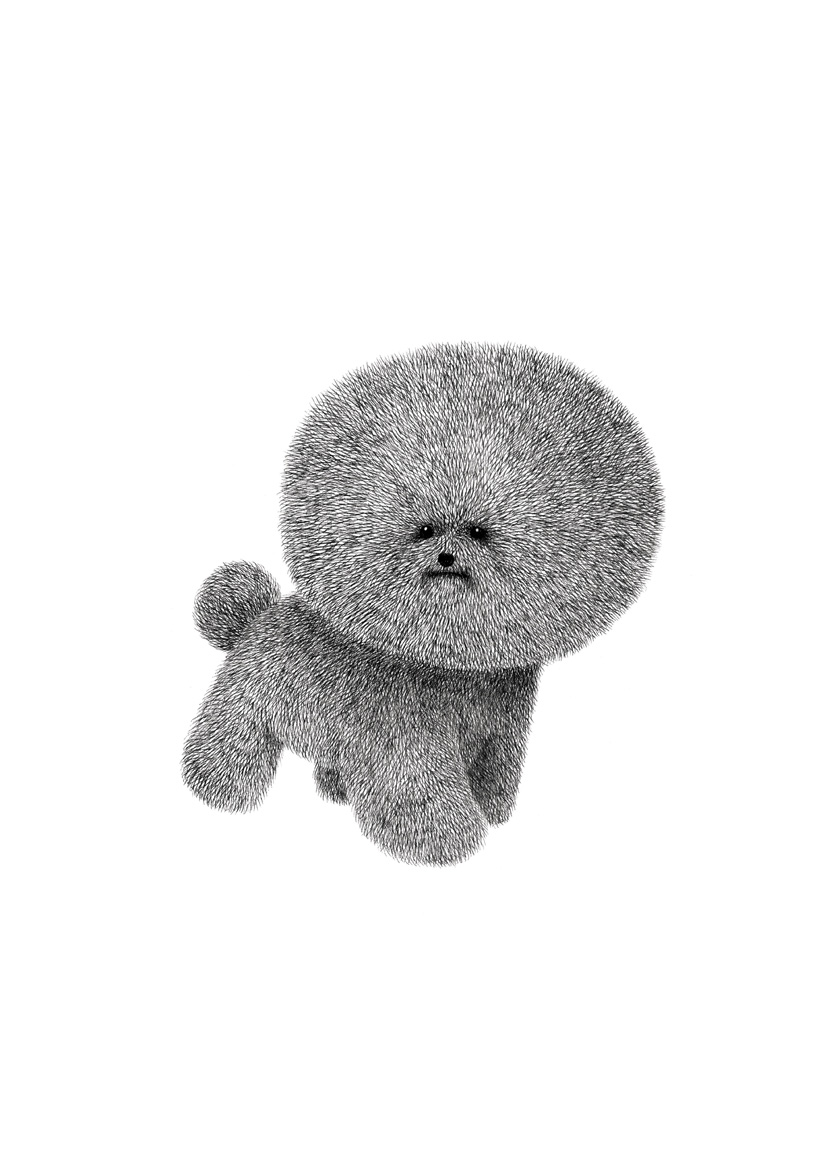 2. Tell us about your aesthetic.
I love simple, monotonous things.
3. What is your favourite medium and why?
At the moment, acrylic, clay, and ink. Simply because they make me happy and I feel comfortable and easy and calm.
4. What is your artistic process like?
I don't like complicated stuff, I like to take my time to think and think … If you rush me I can't work. I strongly sense that my honesty towards my creation is shown in the final outcome of my work. I can't close my eyes and skip certain steps or taking shortcuts to finish the work.
5. Who and/or what inspires your work?
Many things. My pets, plants, great artists like Van Gogh, Salvador Dali, great scientists like Einstein, Tesla, great businessmen, entrepreneurs, things that I experienced in my daily life.
6. What role does art play in your life? How does it change the way you view the world?
I do art because it makes me happy, as simple as that. If it can bring me money, I'll be happier. Yes, it changes my way of seeing things, valuing things. For instance, it makes me realize that life can be simple, happiness can be simple and simple things can be meaningful. It's a big contrast, compare to my life back in the ad agencies.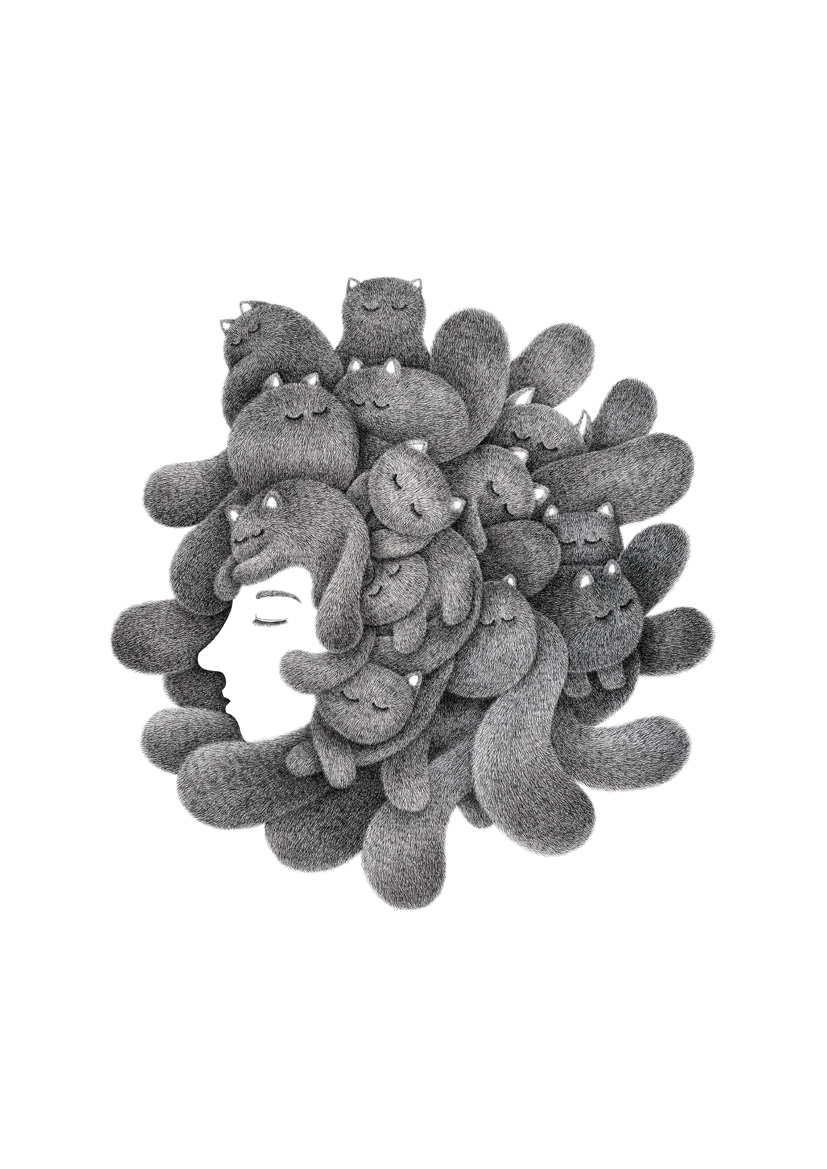 7. Where did you study?
I studied at The One Academy of Communication Design in Malaysia where I majored in Multimedia/Digital Designs.
8. Where do you see yourself in five years?
Never think about it.
9. What about in ten?
I can't believe I'm 10 years older now, OMG!
10. What do you hope to achieve with your art?
I just want to be happy.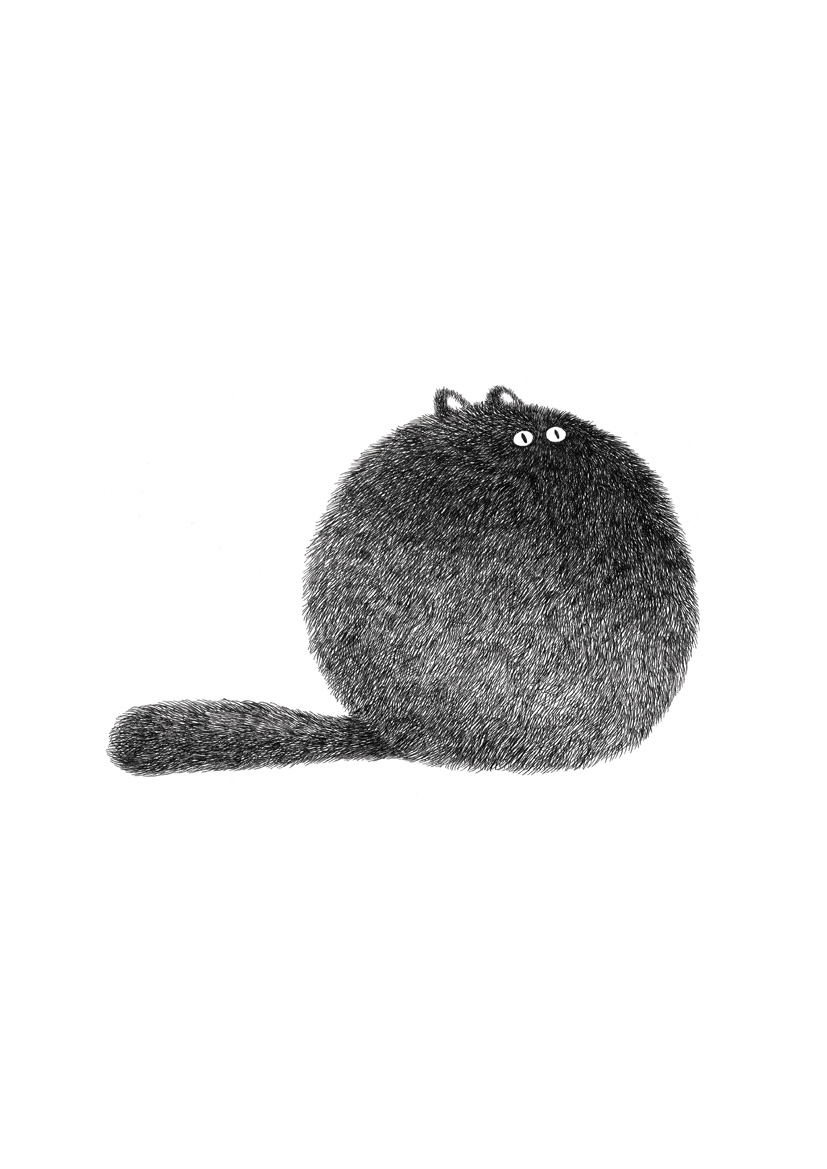 11. Now, tell us a little more about you as a person: what is your favourite food?
I'm a foodie so there are lots of them on my list. Most of the Malaysian cuisines and Japanese food especially Sushi and Sashimi.
12. Favourite book?
The romance of the Three Kingdoms (strategy, planning, management), Journey to the West (imagination, quirkiness, wittiness).
13. Favourite genre of music?
Jazz, R&B, Pop, Classical music.
14. What are your hobbies?
Sleeping, contemplating, eating, gardening, traveling.
15. If you weren't an artist, what would you be?
Historian (I love stories).