Instagram:
@kana_inatsune
Website:
www.sorako0801.wixsite.com/kana-inatsune
1. What's your story? Where are you from?
Hello, I'm Kana Inatsune. I was born in Sapporo city, Hokkaido, Japan. I live in Kumamoto with my husband.
2. Tell us about your aesthetic.
Color, delicate expression, bold composition
3. What is your favourite medium and why?
Natural pigments. They are distinctive colors, matte texture is beautiful.
4. What is your artistic process like?
Determine the composition and theme. Put the Japanese paper and cloth with glue and put it on the panel. Draft and draw the outline. Paint with natural pigments solved by glue on Japanese paper.
5. Who and/or what inspires your work?
Animation, Graffiti, Ukiyoe and more
6. What role does art play in your life? How does it change the way you view the world?
Art is a tool to express myself, painting sometimes brings passion, sometimes peace of mind.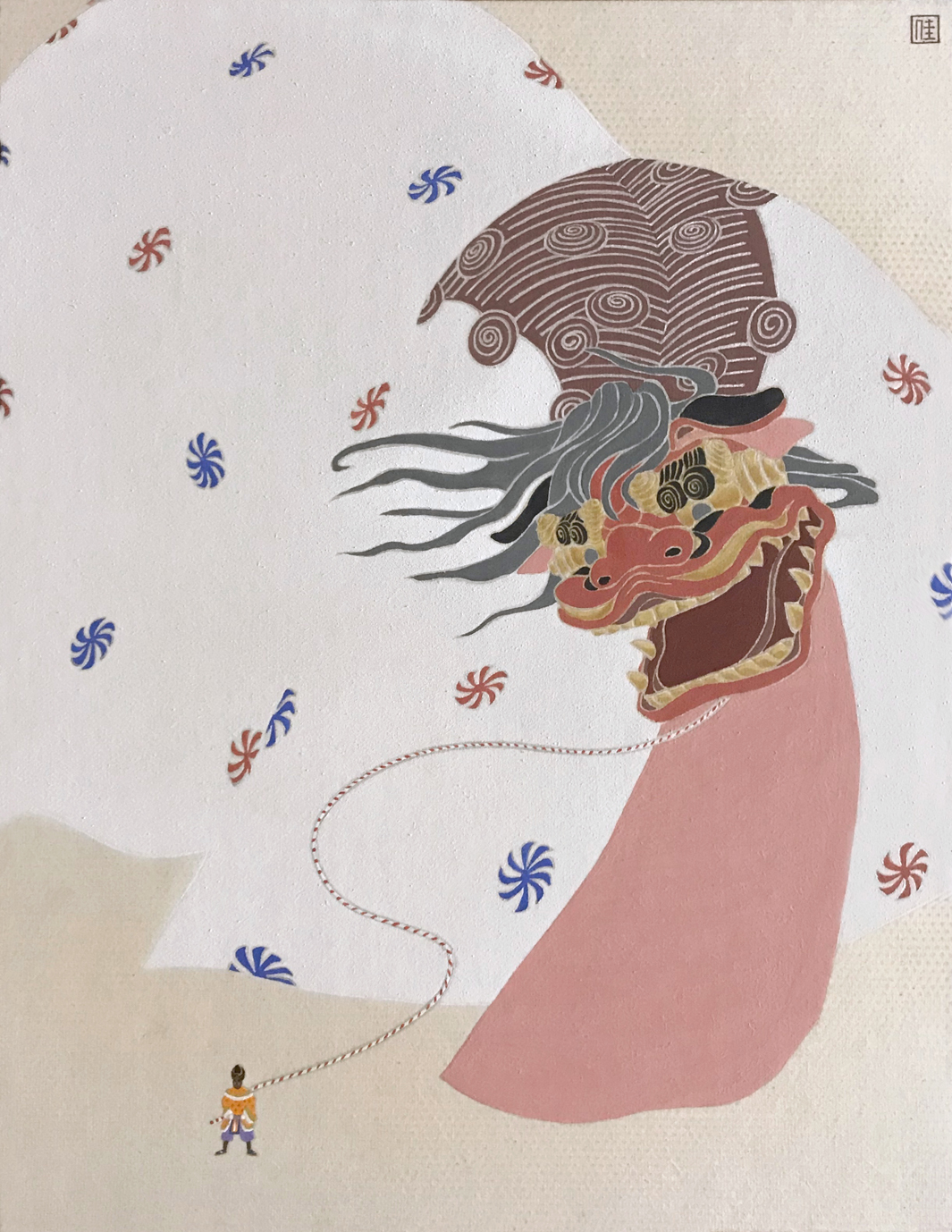 7. Where did you study?
Yamagata, Japan. I studied Japanese painting at Tohoku University of Art and Design for 4 years and then continued my research at the master's program for two years.
8. Where do you see yourself in five years?
Kumamoto, Japan. But I am also interested in going abroad.
9. What about in ten?
Hopefully, I would like to have an exhibition abroad and in Japan, and many people to know about my work, myself and the Japanese culture.
10. What do you hope to achieve with your art?
I want to convey the splendor of Japanese tradition and culture through my work. And I would like to draw a work that has a role to convey Japanese culture to future generations like the Japanese picture scroll. There are many people living in Japan every day to live for the festival. Japanese festivals are an event based on the climate, history, and legend of each region. There are few opportunities to learn Japanese modern history in school education, Japanese festivals are a valuable opportunity to respect history and tradition for people in each region. Therefore, I feel that there is a mission to draw a Japanese festival to convey history and legends to future generations as a painter.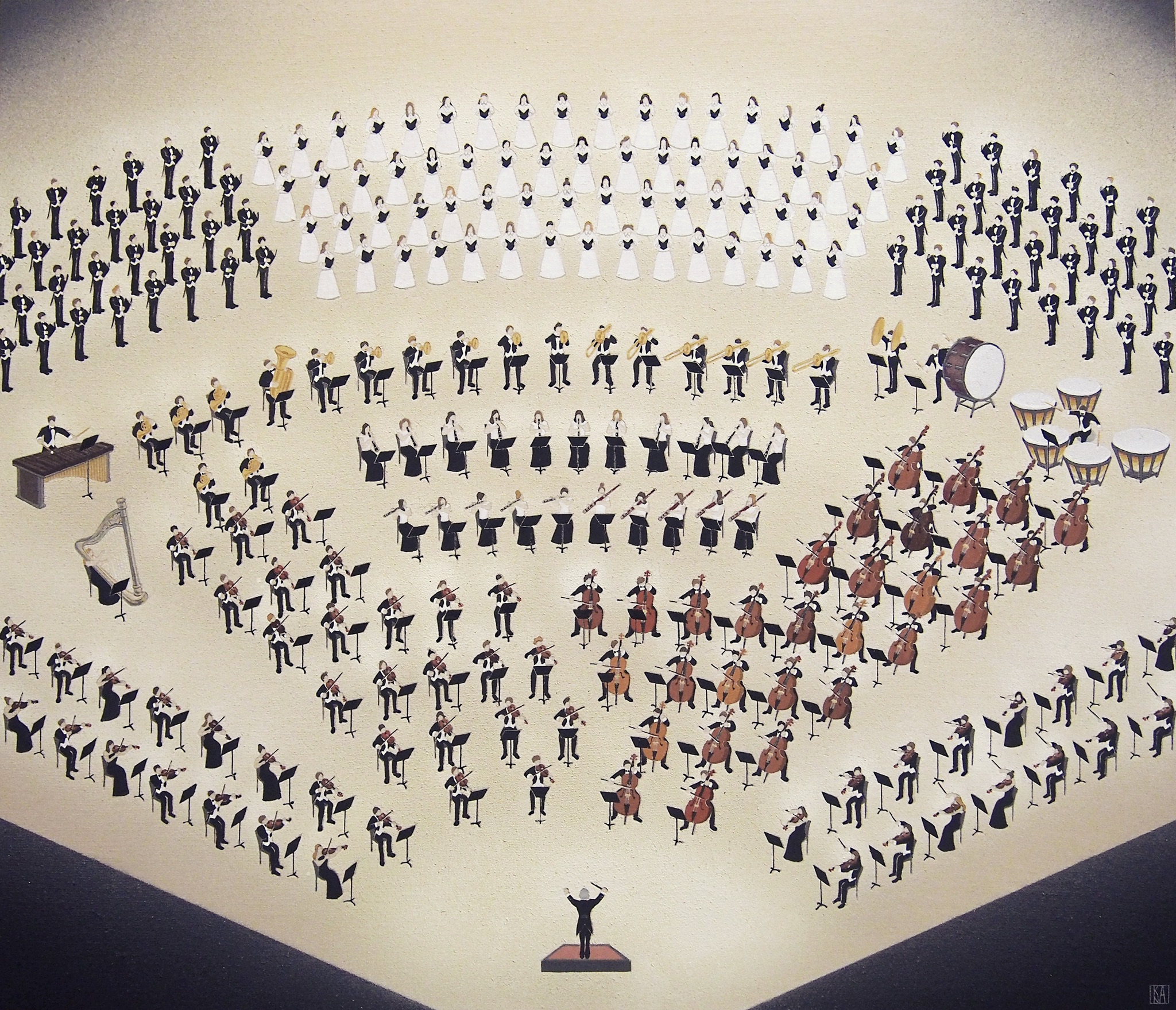 11. Now, tell us a little more about you as a person: what is your favourite food?
Pasta with mozzarella cheese and tomato, Ramen...
12. Favourite book?
I will read about the picture. Techniques book, artist of your favorite painter, etc. In the novel, I like "Poe's story" by Shinji Ishii.
13. Favourite genre of music?
Club music, Hip-Hop and more!
14. What are your hobbies?
Watching movies.
15. If you weren't an artist, what would you be?
I can only imagine myself as an artist now, but I have dreamed of becoming a pianist or a detective.