Instagram:
@kanamotomei
Website:
mei-kanamoto-portfolio.squarespace.com
1. What's your story? Where are you from?
I was born in Japan and lived there until our family moved to Thailand when I was ten. My mother is Thai and father is Japanese - they met here in New York. Despite all this, I feel most at home here in New York.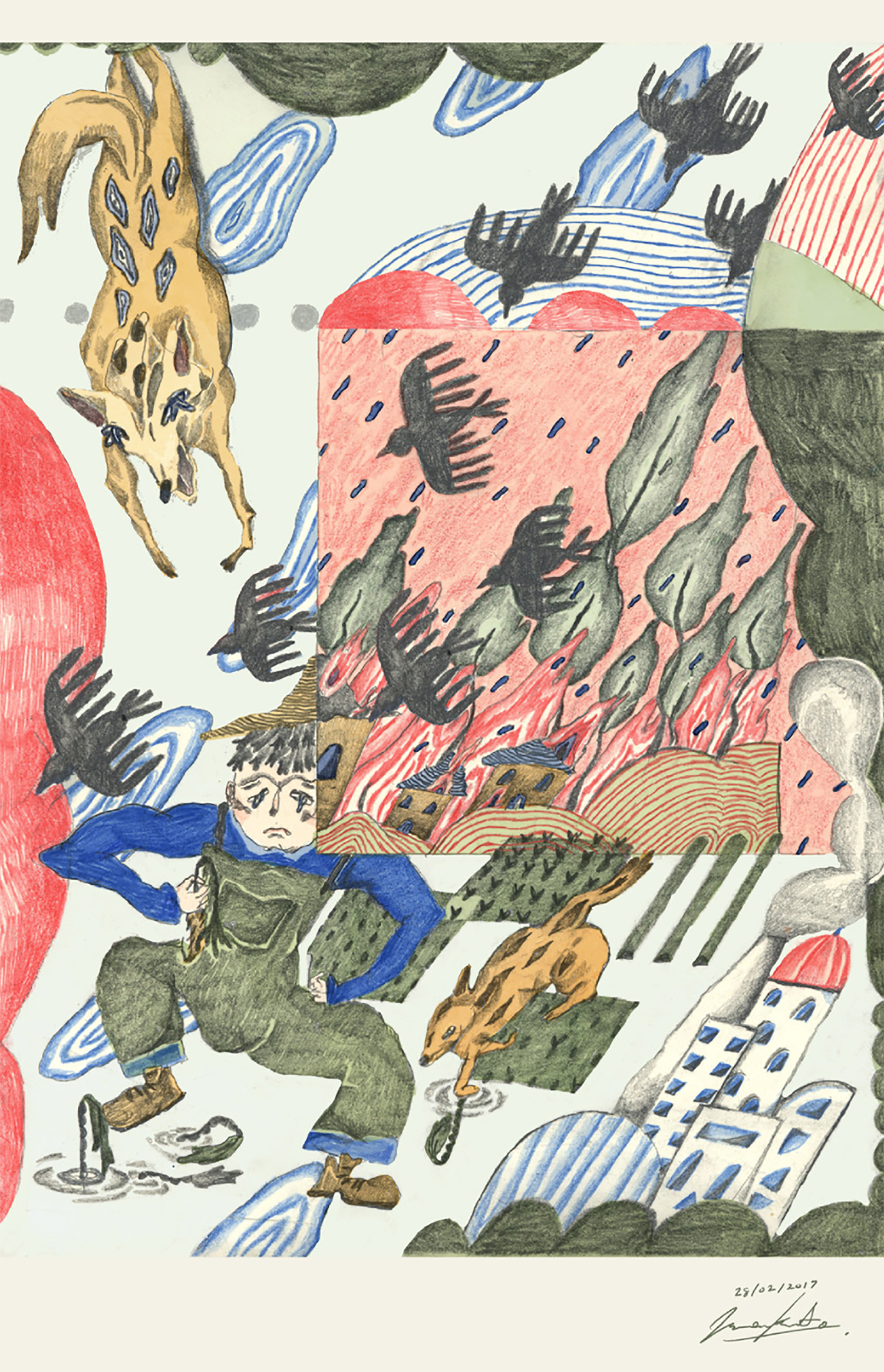 2. Tell us about your aesthetic.
Aesthetic is an overrated word for me because it keeps on changing.
3. What is your favourite medium and why?
Although I love to paint and work with colors, pencils are my best friends because they allow me to draw mindlessly.
4. What is your artistic process like?
I try not to think about the process itself because my works come out best when they are not planned. So I take my hands for a walk to start with. I love working on index cards as it doesn't give me the stress of completing the drawing like a sketchbook does.
5. Who and/or what inspires your work?
Anything! From the things, people threw away on the streets to talented friends and mentors around me!
6. What role does art play in your life? How does it change the way you view the world?
It's my everything. I don't really know how it changes the way I view the world, but sometimes I do appreciate the little details more than the larger picture.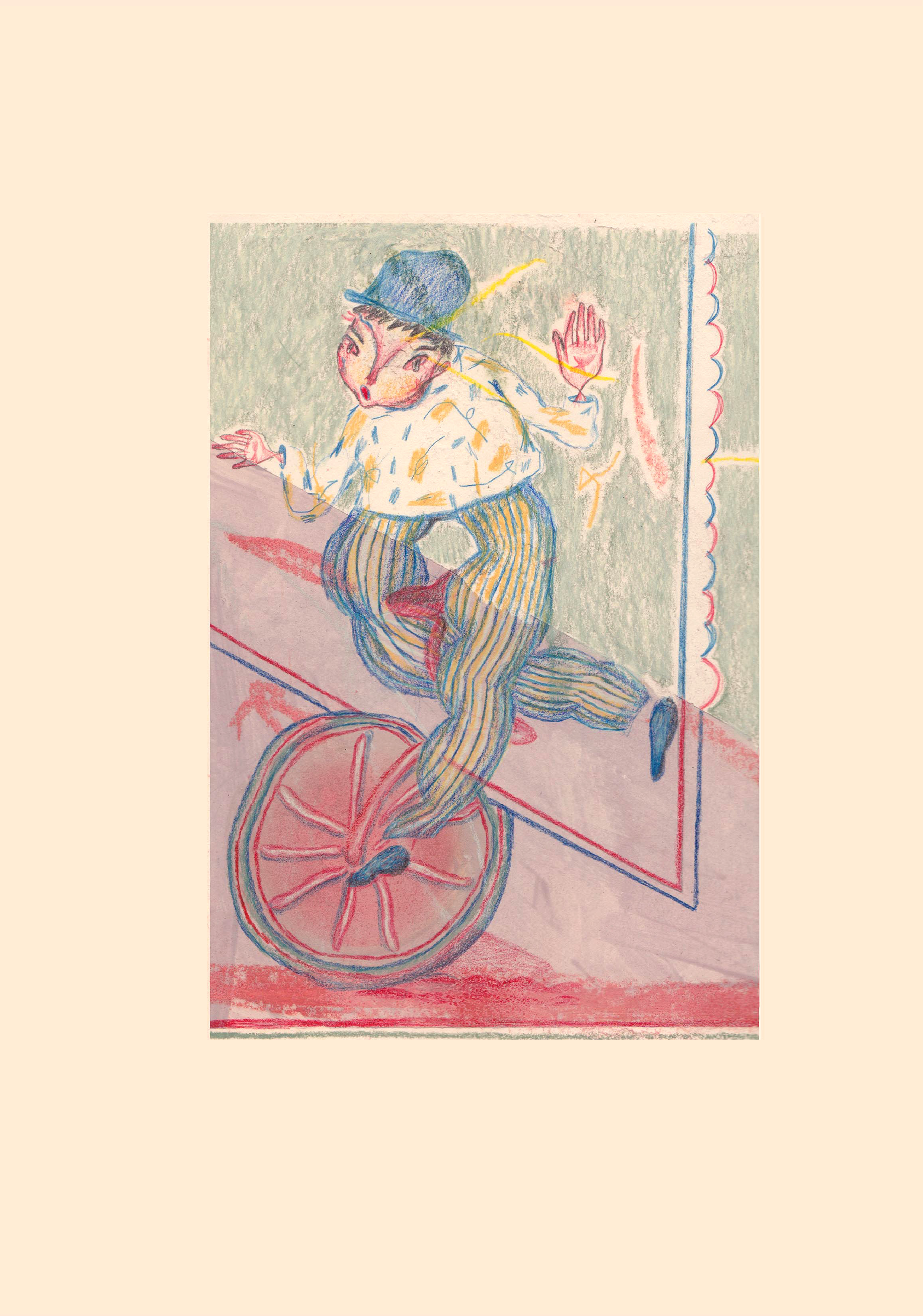 7. Where did you study?
Parsons School of Design. I've just graduated!
8. Where do you see yourself in five years? Working in an agency?
I don't have certain goals in mind, but I see myself challenging to create art/illustration in many forms; editorial, children books, exhibitions, experimental comics, etc
9. What about in ten?
I would love to create a business related to things I love; illustration is one of them.
10. What do you hope to achieve with your art?
To make people feel.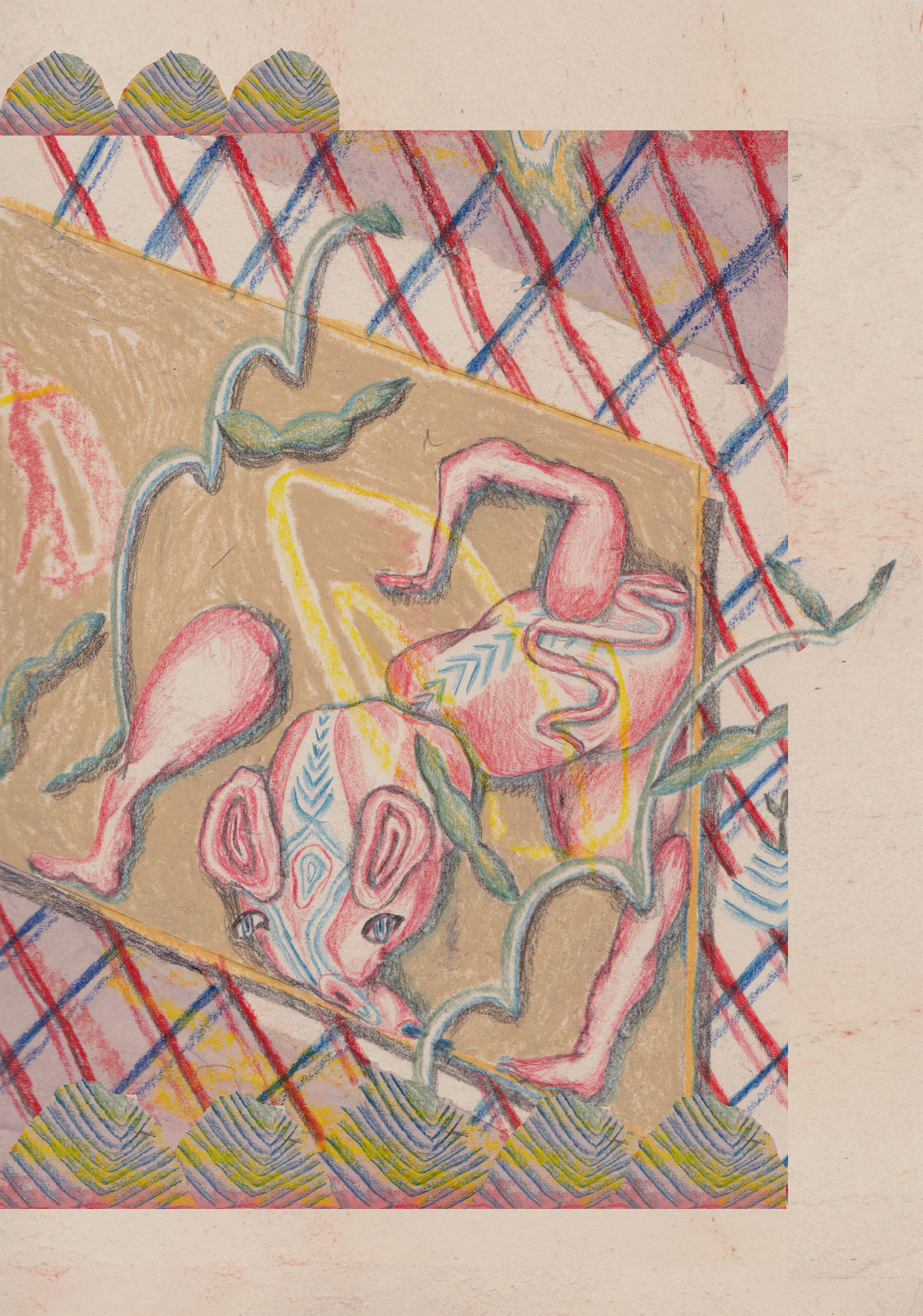 11. Now, tell us a little more about you as a person: what is your favourite food?
Matcha ice cream!
12. Favourite book?
"Jiri Salmon or Imaginable Views of the World" by Jan Rous
13. Favourite genre of music?
It depends on the mood; alternative, indie, 90s, 80s, folk, jazz, avant-funk, etc.
14. What are your hobbies?
Biking around the city and getting lost.
15. If you weren't an artist, what would you be?
I'd probably be working at a bookstore, an antique store or a cafe.