Instagram:
@karenbarbe
Blog:
www.karenbarbe.com/blog
1. What's your story? Where are you from?
I'm a textile designer and embroider from Santiago, Chile.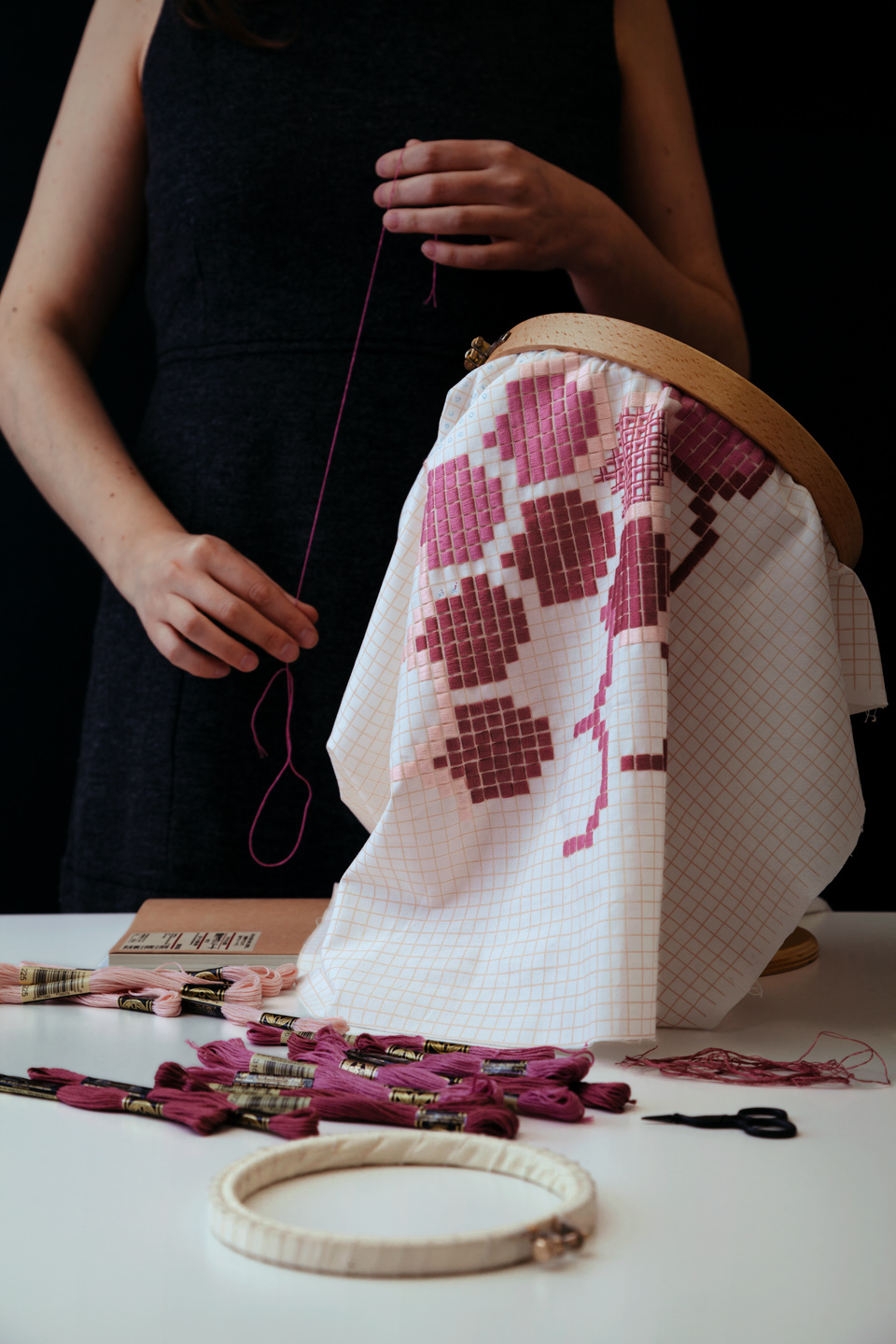 2. Tell us about your aesthetic.
Textiles, handicrafts, life at home and nostalgia are all present in my work. I revolve around colours, motifs and materials that are able to evoke these themes. There is also a deliberate intention in adding some mundane stories, like the appearance of stains and material decay as part of the composition.
3. What is your favourite medium and why?
I use embroidery as the main medium for my work and creative exploration. I especially enjoy its flexibility to render rich and striking imagery on different surfaces and how it's connected to this idea of life at home.
4. What is your artistic process like?
It starts by collecting inspiration from different sources: personal memories, graphic ephemera, images of an utopian family life, vintage home accessories, etc. Then I translate these into sketches and these sketches into embroidery stitches. At times they turn into something else like motifs for prints or an idea for weaving. I guess over time I've learnt to fine tune my observation and creative process so right from the start I sort of "listen" to each drawing so the outcome emerges naturally.
5. Who and/or what inspires your work?
Old crafts magazines and the general idea of nostalgia (found in vintage stuff, films, books, etc.).
6. What role does art play in your life? How does it change the way you view the world?
I mainly understand the world as a succession of shapes, colours and patterns. I'm always trying to figure out how all these are related to each other and what story they are telling.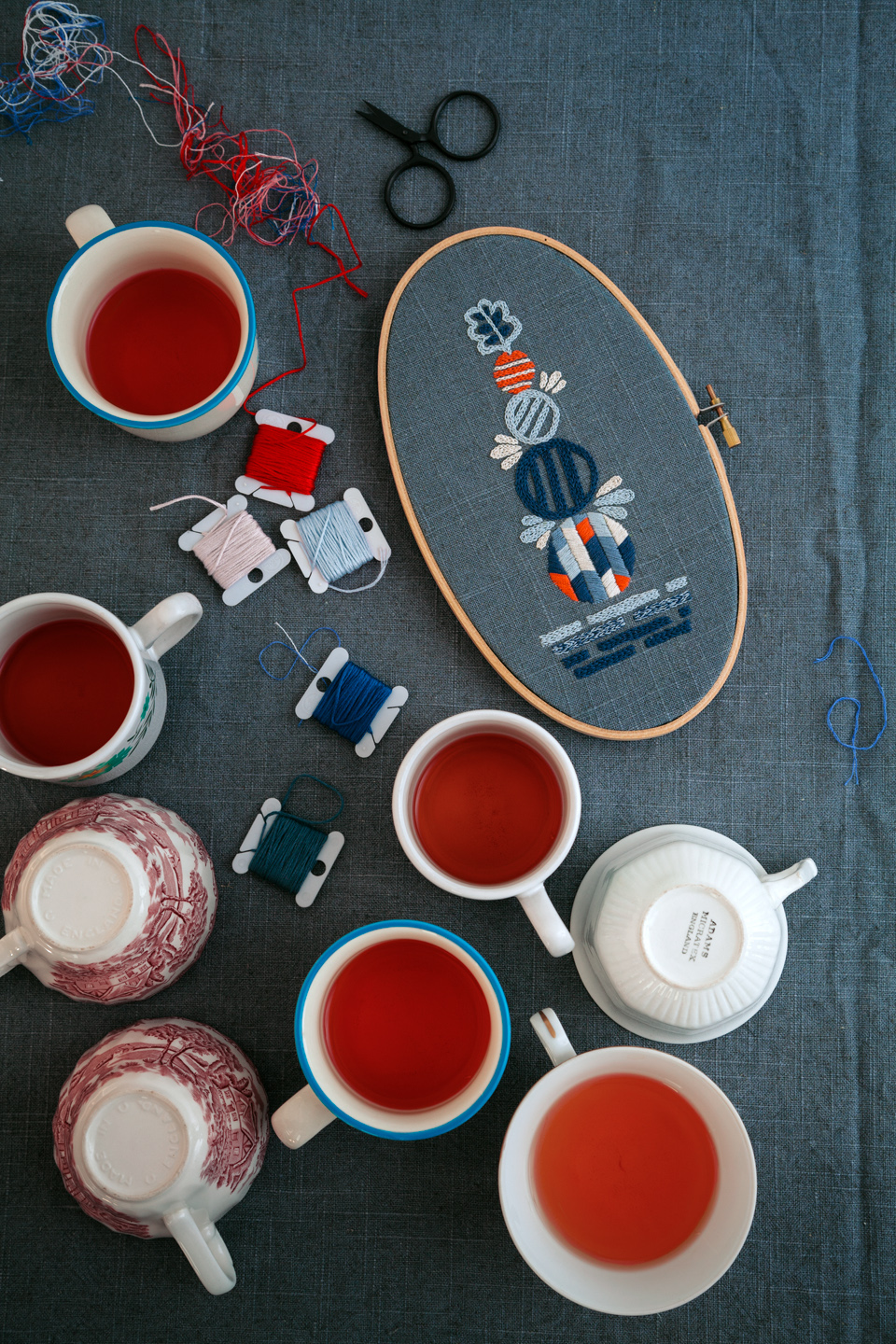 7. Where did you study?
I have a BA (Hons) in Design from Universidad Católica de Chile with a background in textiles and graphic design. Recently I earned a certification in Technical Hand Embroidery from the Royal School of Needlework (UK).
8. Where do you see yourself in five years?
I'm working on designing my next collection of textile homewares. My textile brand has been on hiatus for the past years so I hope that in five years time it will be a well established project. I also plan to work on new books related to embroidery. My first book Colour Confident Stitching (Pimpernel Press, 2017) was a fun thing to do and I can't wait to work on new titles!
9. What about in ten?
I expect that by that time I will have people working with me (right now I'm a one-woman company) helping in the design and production areas.
10. What do you hope to achieve with your art?
I hope to inspire people to discover the joys of making things by hand.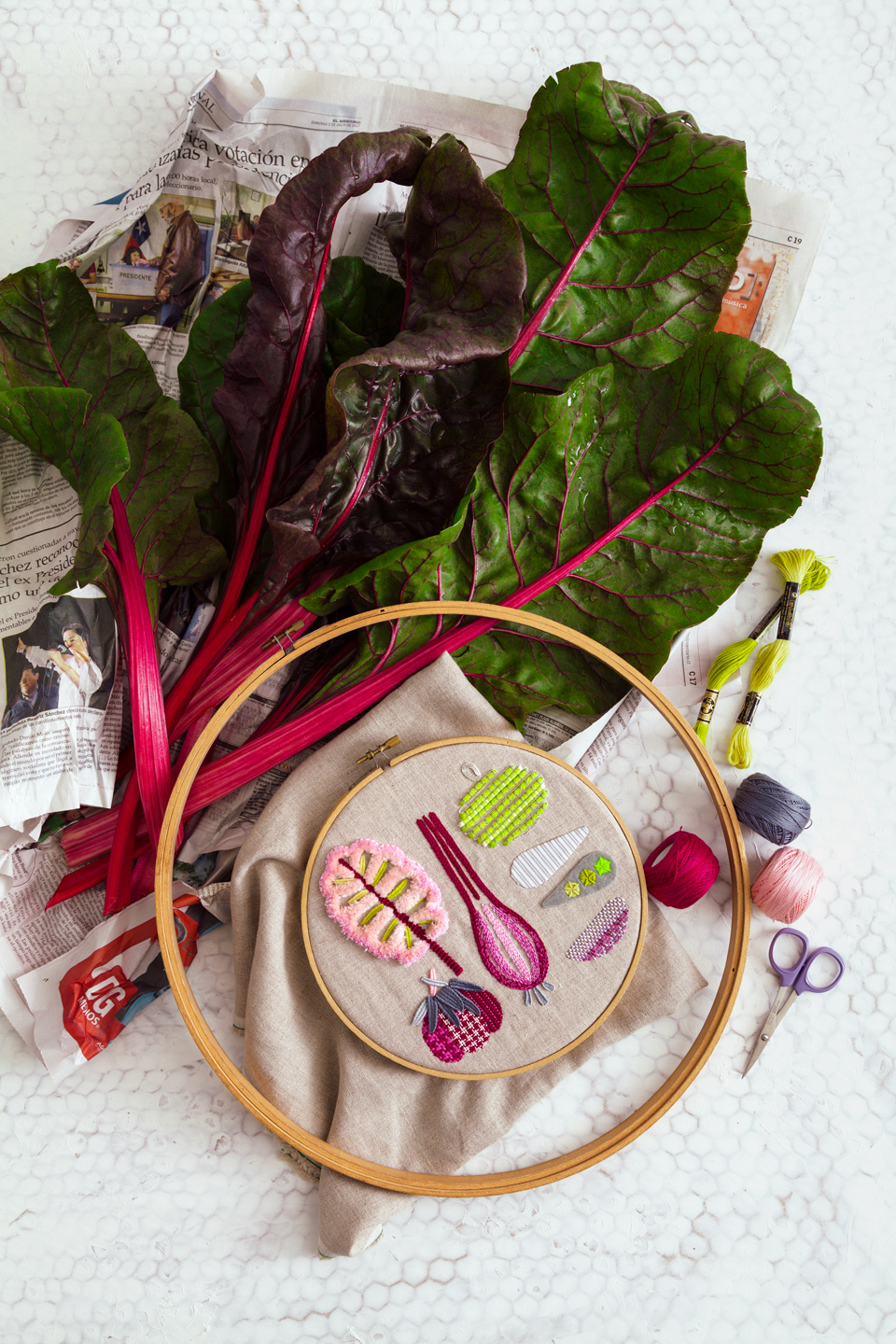 11. Now, tell us a little more about you as a person: what is your favourite food?
French fries with ketchup. That's been my fave food since being a little girl.
12. Favourite book?
I've found myself having such intense moments with books by Roth, Coetzee, McEwan, Lessing, that it's so hard to pick a favourite. But I choose Conversation in the Cathedral by Mario Vargas Llosa as my current top one. I remember once reading that if he would have to save one of his novels from a fire, it would be this one. It's so worth it.
13. Favourite genre of music?
I'm very fluctuating with my music tastes. I've been into indie rock, Latin pop and classical music, but I always come back to Maria Callas. I listen to any of her arias works when I need to feel focused and inspired.
14. What are your hobbies?
Embroidery (can't help it), reading and well, buying way more books than I can actually read.
15. If you weren't an artist, what would you be?
When I applied to Design School, my second choice was Linguistics in case I wasn't admitted there. And while I can't imagine myself being anything but a designer, I often read language-related books and articles because that's something that really (still) interests me.