Instagram:
@karl_joel_lrsn
Facebook:
www.facebook.com/karljoellrsn
Website:
www.karljoel.se
1. What's your story? Where are you from?
I come from a medium sized Swedish town which you naturally leave after high school. And so I moved to Gothenburg to study and I'm still here.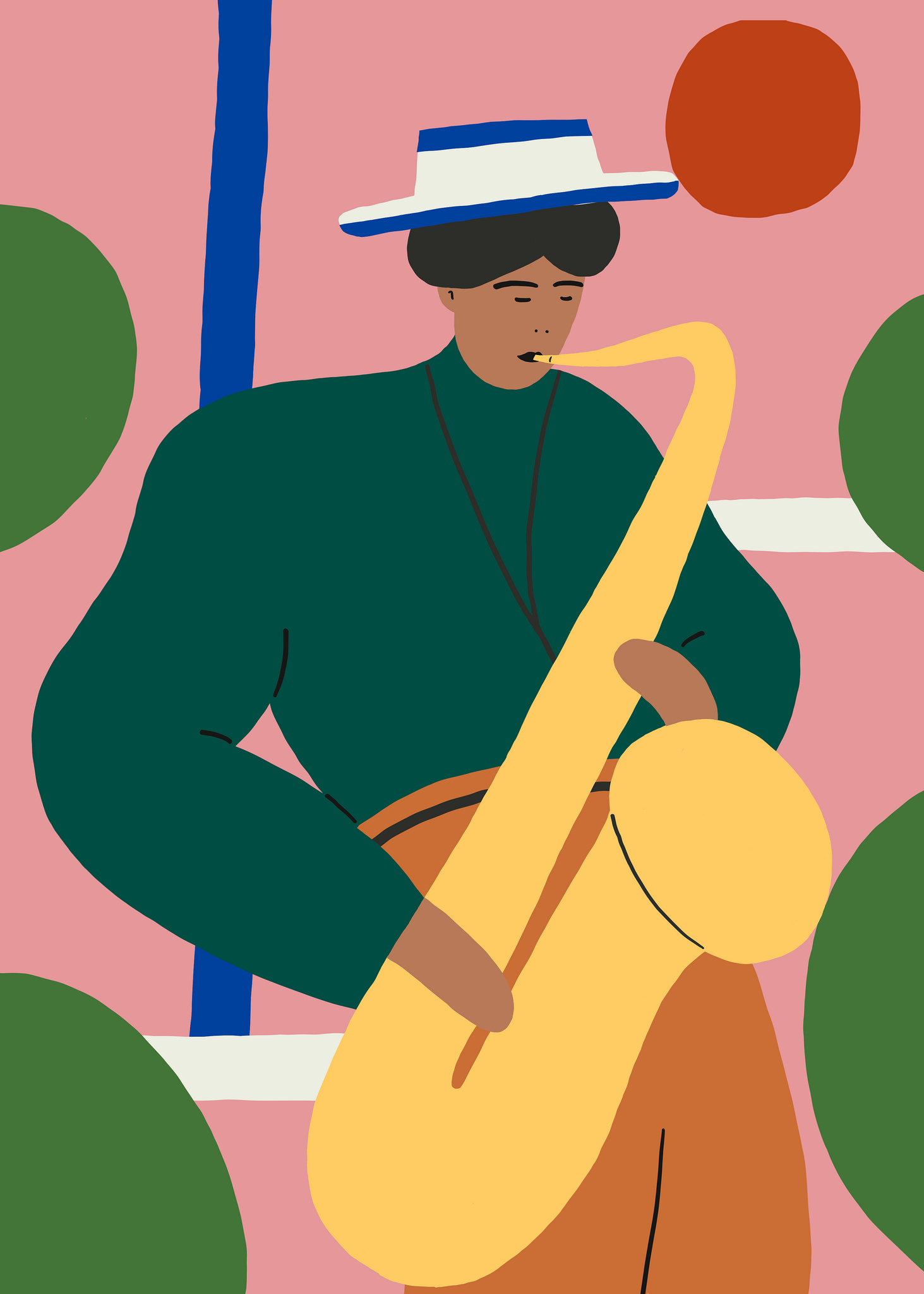 2. Tell us about your aesthetic.
Colourful and playful! But also with some depth I hope. Honestly, I'm still exploring different ways of drawing, and also learning how to draw since I didn't pay to much attention during those classes in art and design school, haha.
3. What is your favourite medium and why?
Up until about a year ago I was only painting with acrylics on canvas. I then got a Wacom tablet and since then it's been just digital drawing. It's such a good way of working for me as I can be very indecisive during my process and this allows me to try things out quickly. And it's easy to go back if something doesn't work.
4. What is your artistic process like?
The thought and research part is kind of slow and takes some time. I think of my latest drawings as sort of collages, originating or containing parts of old paintings or images I've seen in books or on the internet, and finding the right pieces or the right mood can take a while. Doing the drawing part of the process is usually pretty quick, but as of recently, I've tried to slow that part down a bit as well so I don't rush things like I've done a lot in the past.
5. Who and/or what inspires your work?
Books, the internet and music. I get most of my inspiration from art history. But I also get inspired by the massive amount of creative and nice people I follow on Instagram. Every time I open the app I get inspired.
6. What role does art play in your life? How does it change the way you view the world?
Art plays a huge role in my life. I look at art everyday, I think about it almost all the time and I make it some of the time.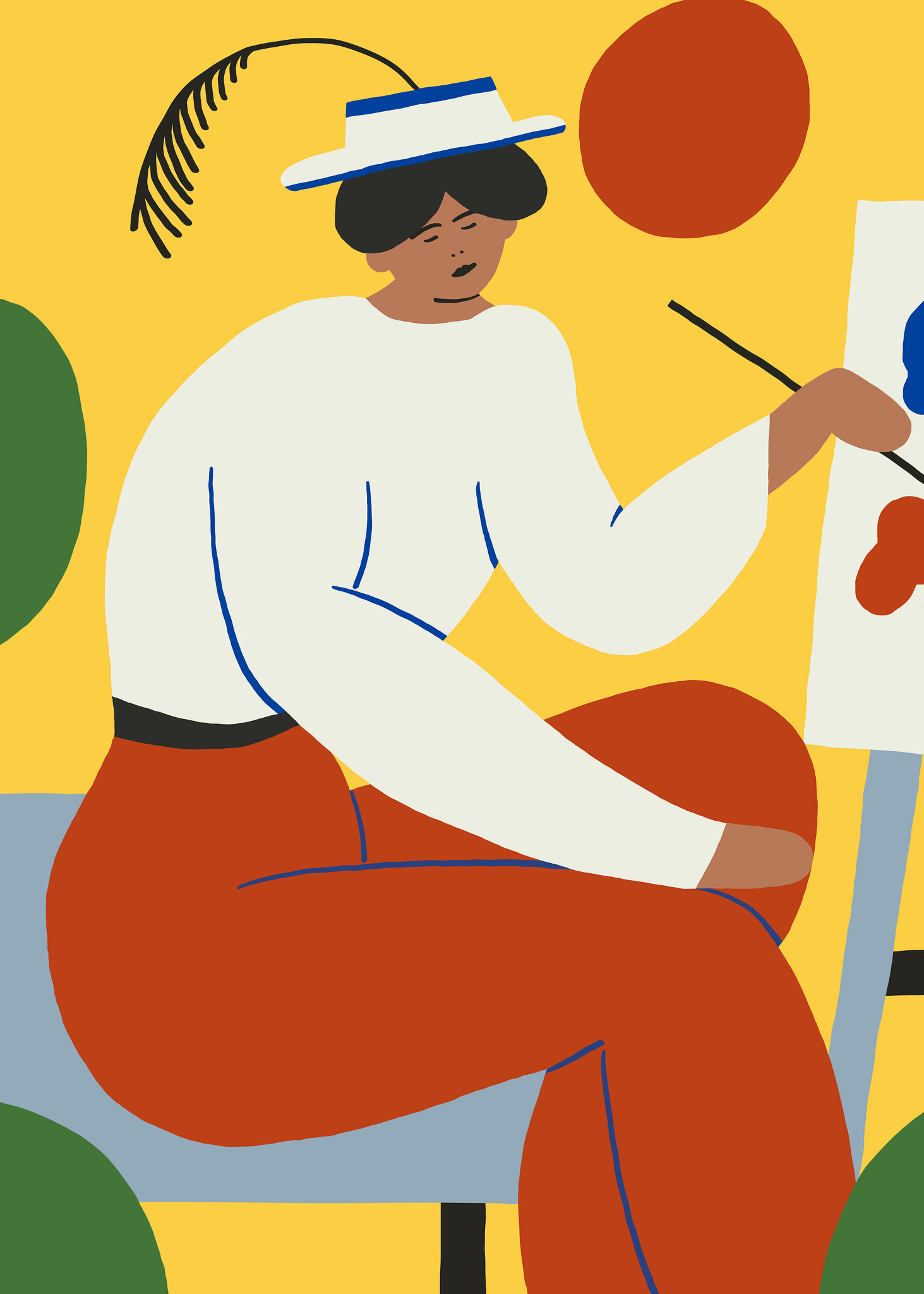 7. Where did you study?
I did my bachelor at HDK, Academy of Design and Crafts in Gothenburg, but I've studied design and art for about five years. I started with graphic design and advertising, then painting for a while, then back to graphic design and then on to furniture design. Actually, my last year at HDK I was doing furniture design and I thought I'd found my thing. Now about seven months later I'm an illustrator, haha.
8. Where do you see yourself in five years? Working in an agency?
Somewhere else geographically. Gothenburg is a nice city in many ways but I want to move somewhere else, preferably the UK, Germany or maybe Helsinki? I don't know. I only know that I would love to learn a third language fluently. And yes, working in an agency would be nice, freelancing can be lonely sometimes.
9. What about in ten?
Ok, January 2027. I wake up with the sunrise. After breakfast me and my dog take a long walk through the city and end up at the place where I work. I do some work for a while as my future dog (named Henri Matisse) sleeps under the desk. We then close up shop and head out on adventures.
10. What do you hope to achieve with your art?
In my recent work, I've played around with art history references and I hope that those images can inspire people to dig into the wonderful world(s) of art history themselves. But as long as someone finds my work to be nice or interesting or just pleasant, I'm happy.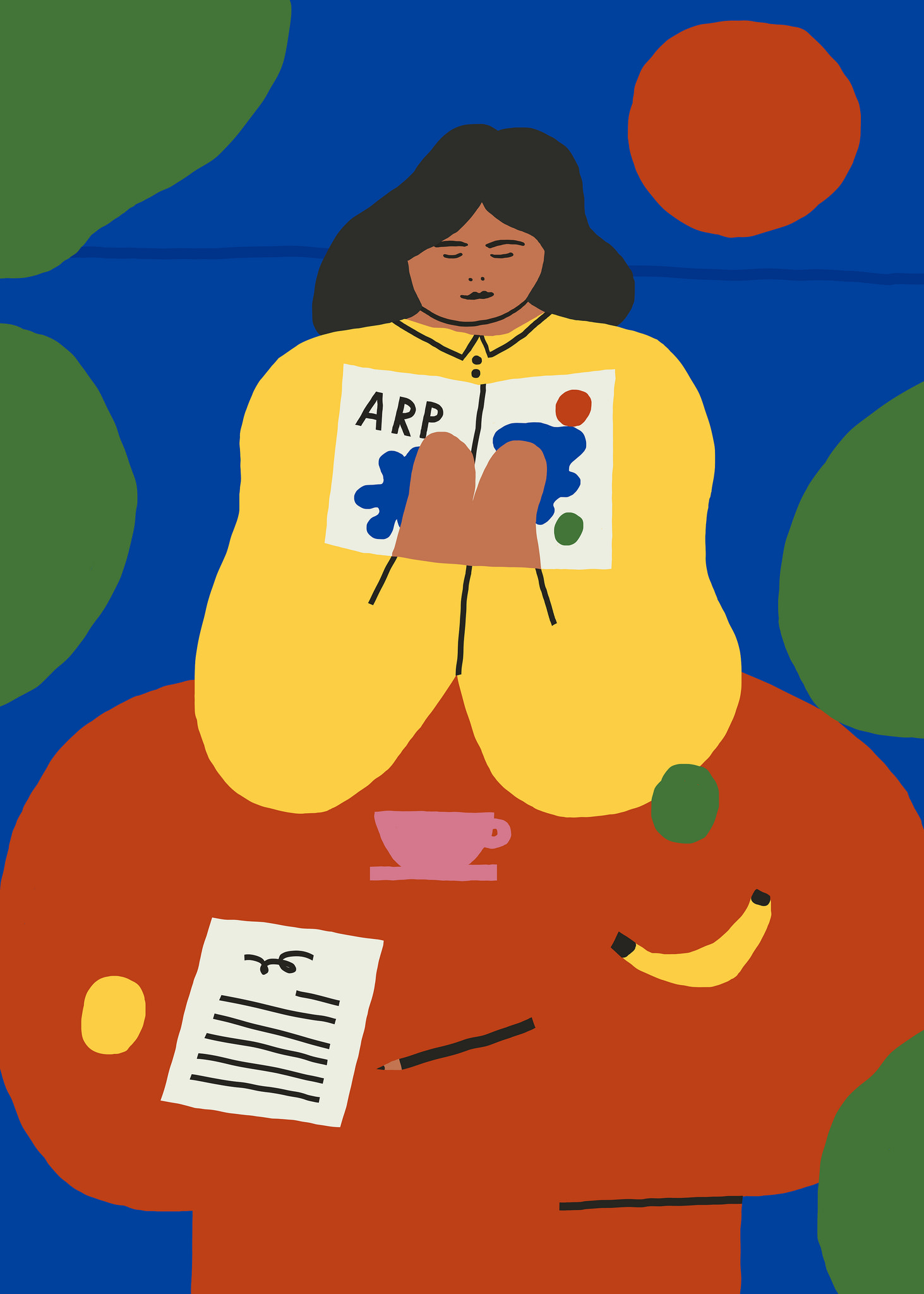 11. Now, tell us a little more about you as a person: what is your favourite food?
I'd have to say pizza. You can put anything on it and there's so many different ways of doing it! And also fruits, I love them!
12. Favourite book?
A while back I found this artist book on Sigrid Hjertén. It's become a great source of inspiration, she was such a great artist.
13. Favourite genre of music?
Jazz! There's so much jazz out there and I keep finding new stuff all the time. For me it's the perfect genre, it works with every mood or activity. Some favourites at the moment are Dizzy Gillespie, Chet Baker, Billie Holiday, Thelonious Monk, Dexter Gordon and Alice Babs. I also listen a lot to NTS Radio, an online radio station from London which plays all kinds of nice music.
14. What are your hobbies?
Plants! I have quite a few and I can spend hours just watching them. It's my kind of meditation. I'm working on extending that interest into gardening (another one of my hobbies is consuming everything Monty Don related, like 'Gardeners World' on BBC) but since I don't yet have a garden to practice on the process is slow. I'll get into that eventually.
15. If you weren't an artist, what would you be?
I have no idea. Maybe a painter (the kind that paints walls et cetera)?