Instagram:
@karla__alcazar
Website:
www.karla-alcazar.com
1. What's your story? Where are you from?
I'm originally from Mexico. I went to uni but I didn't graduated as an illustrator, I graduated as a psychologist. I was about to start a masters in Clinical psychology, but that just didn't feel right… despite of finding psychology insanely interesting I wasn't sure that it was the right path for me, specially since becoming an illustrator was sort of a lifelong dream of mine, so I felt that I was making a very big mistake committing to something I was unsure about. I had one of those "what am I doing with my life" moments that made me rethink everything. So I grabbed a suitcase and moved to Boston, Massachusetts; a city that soaked me with confidence. So one sunny day I grabbed my suitcase along with some courage and moved to the UK, where I finally studied illustration. After a few unfortunate (and some fortunate) events, I moved back to Mexico for a couple years; I recharged my batteries (and soul) and moved back to the UK, where I currently live with my boyfriend and our collection of dying plants.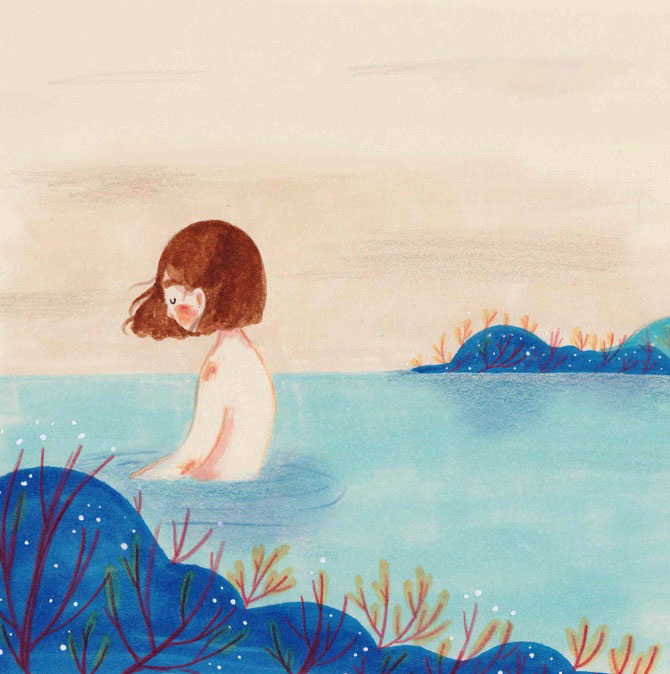 2. Tell us about your aesthetic.
I think I'm drawn to depicting solitude and pensiveness. I also like to surround my characters in a world where nature is heavily present.
3. What is your favourite medium and why?
Markers! I'm not a very patient person so I love that markers dry almost instantly (and I really like their very subtle texture). I also love colored pencils, because of their graininess.
4. What is your artistic process like?
I start sketching a very basic idea of what I want to communicate or I think of an element I think should be present in the final illustration. Then I usually go out for a walk while I listen to some music and observe people. Sometimes I go to the library and browse around. I also try to take photos while I'm out. Then I go back to the studio and try to make a connection between colours, faces, concepts. I try really hard to make sense of things.
5. Who and/or what inspires your work?
Words, most of the time. Sometimes people and objects I see, but mostly words.
6. What role does art play in your life? How does it change the way you view the world?
I consider art a cathartic getaway. I think it helps me to feel more connected with myself, and to push me to see the world under a different light every time. It can also be a burden, but most of the time is liberating.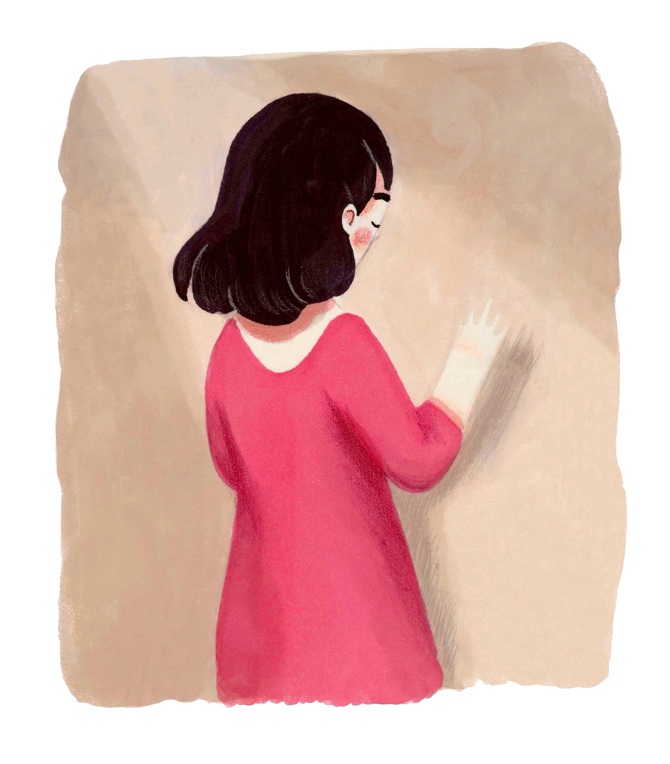 7. Where did you study?
Norwich University of the Arts.
8. Where do you see yourself in five years? Working in an agency?
I would like to maybe be part of an illustration agency, and maybe do more editorial work.
9. What about in ten?
That's a loaded question! haha. Maybe by then I would like to have published a book or two, and maybe have visited Japan.
10. What do you hope to achieve with your art?
I hope to connect with people. Hope they can remember my work and for it to be somehow significant to them. I also hope to connect with myself.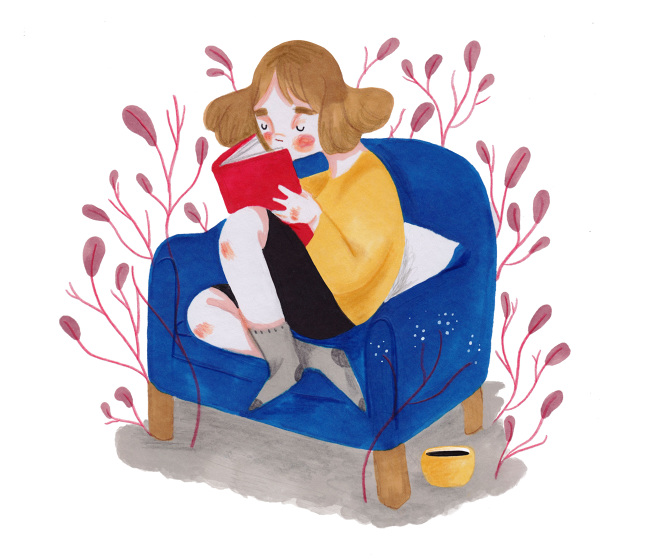 11. Now, tell us a little more about you as a person: what is your favourite food?
Pasta! and pizza! and Mexican food! (chilaquiles are my favorite!)
12. Favourite book?
That's a though one. I really loved "The Disaster Artist" by Greg Sestero and Tom Bissell. I also love "The House of Spirits" by Isabel Allende. I'm currently reading "The Quantum Universe: Everything That Can Happen Does Happen" by Brian Cox and Jeff Forshaw and it's quickly becoming a favourite.
13. Favourite genre of music?
Post punk revival is what I listen to more, but I also enjoy jazz, ambience and anything featuring an accordion.
14. What are your hobbies?
I like to do yoga, go on walks and to read. I love going to the cinema and to listen to music and to pretend I make youtube tutorials.
15. If you weren't an artist, what would you be?
A psychologist, but if I'm allowed to dream, I would say an astronaut.