Instagram:
@karlaengdahl
1. What's your story? Where are you from?
Melbourne, born and bred! But obsessed with the idea of moving to Japan in the near future, even just for a bit. I've had a range of careers/jobs starting with being a lighting technician for theatre, then attempting a chef apprenticeship and now I'm finishing up a degree in Communication Design. I've always been creative, so I guess that's why I've ended up in design, but I still see my past jobs as being very creatively inclined… just with light and food.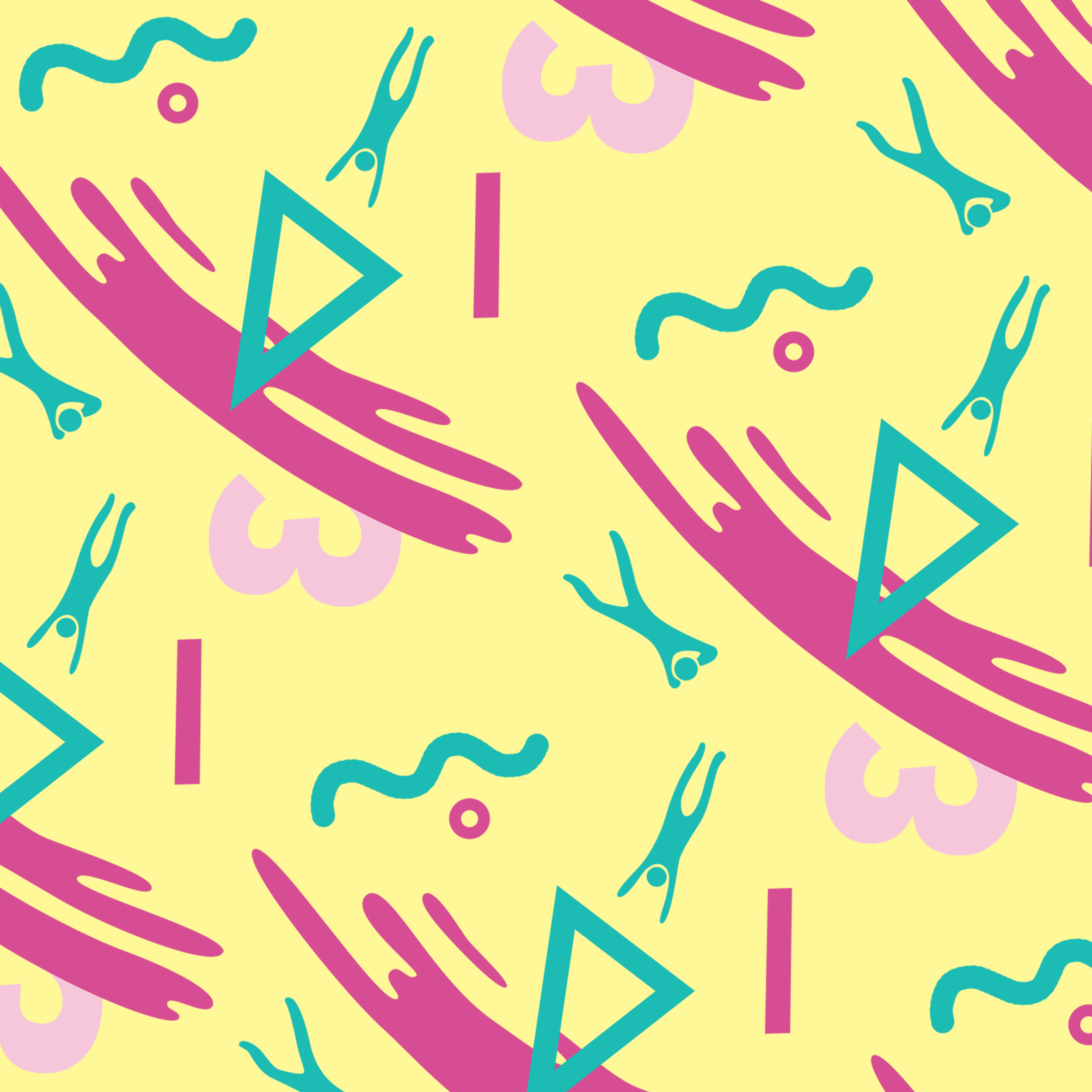 2. Tell us about your aesthetic.
Colourful. Sometimes a bit daggy. It's very fluid as well, I don't really feel like I have a style sometimes because I guess I tend to jump around between illustration, hand-lettering, modernist/abstract stuff and then even collage. I just want to have a go at everything.
3. What is your favourite medium and why?
Pixels. They're just so versatile. I wish I could say something more authentic and rugged like oils, acrylics or steel. I'll brainstorm ideas using whatever pen or pencil is closest if I need.
4. What is your artistic process like?
I was once hanging up my socks to dry, and I tend to like hanging them up randomly; not in pairs. After hanging up all the socks, I had a look at them and just loved the assortment and arrangement of colours and patterns. So I finished hanging up the rest of my washing, sketched my socks and then scanned them in to finish off the colour and line work. This kind of process applies to most of my other personal work, but then there's the university-initiated stuff which is basically the same, except the socks are replaced with a teacher and a brief on a piece of paper.
5. Who and/or what inspires your work?
Everyday things and humour/the tongue-in-cheek. Of course, there's plenty of artists I think are just tops. Maybe the bold use of colour by someone like Tomer Hanuka, but I don't take his colour palettes and try and fit them in with my work. I love the Memphis Design style as well because it's just so gross but it's seen a revival in recent years.
6. What role does art play in your life? How does it change the way you view the world?
Gosh. It's a communication tool for my thoughts, interests and opinions. And it also reflects other people's; other artist's thoughts, interests and opinions. Art and design kind of decorates the world with a visual (and aural) collage of our minds. Some things I like, some things not so much… criticising or applauding art and design is a very subjective thing which I think most people can respect, but in some ways, this feedback toward art and design from the general public/other artists is feedback on the mind, thoughts, interests and opinions of the artist/designer. While I know it's a generalisation and not always the truth, but I tend to see more positive outcomes from the criticism of art than I do the criticism of individuals (even though as mentioned before, you could say that one reflects the other) perhaps because the criticism is accepted as being subjective. Subjective evaluation is not meant to be forceful and can even be inspiring. Art and design change, improve and evolve as a result of subjectivity. However, it is of interest that when individuals are given the same subjective evaluation they tend to get very defensive, vulnerable, scared and angry. Again, this is a generalisation because there are certainly some very angry and defensive artists and designers out there who think their work is always perfect for everyone, and some very peaceful individuals who are happy to accommodate and change.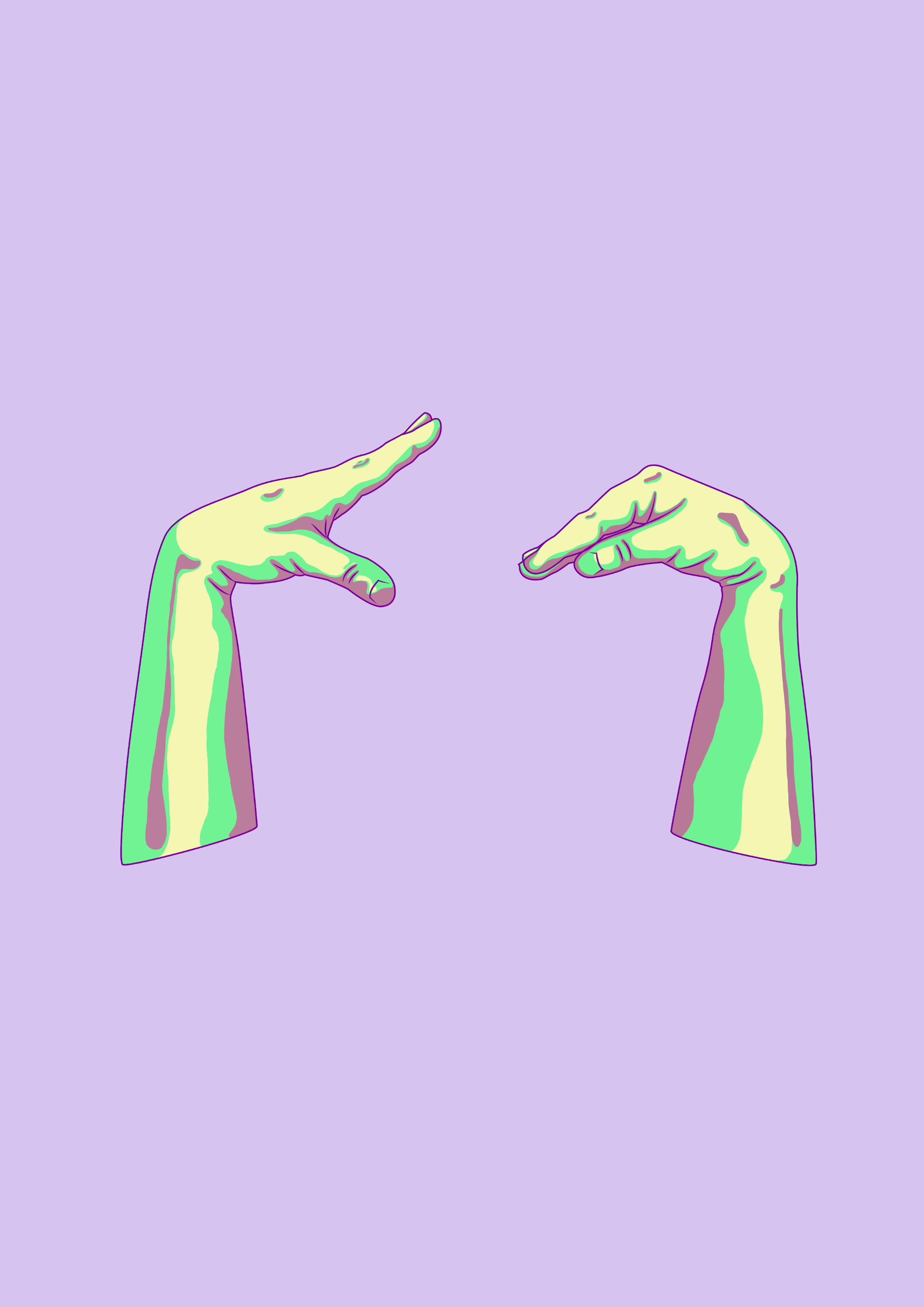 7. Where did you study?
I've done a Diploma of Live Production, Theatre and Events at Box Hill TAFE and now a degree in Communication Design at Monash University.
8. Where do you see yourself in five years? Working in an agency?
Hopefully in Japan, speaking the language like a pro, drinking beers in Shinjuku and working in a simple job… maybe an in-house designer for a medium-sized organisation or part of a studio.
9. What about in ten?
Maybe living in Sweden, again speaking the language like a pro, watching the Aurora Borealis and working in a simple job… as long as I've got time to myself, time for friends and my cat, Dennis (who's obviously going to be a very worldly animal at this stage).
10. What do you hope to achieve with your art?
I just hope that I can produce informative work. Legible, attention-grabbing, purposeful, direct, emphatic and always with a bit of humour or tongue-in-cheek… if it's appropriate of course.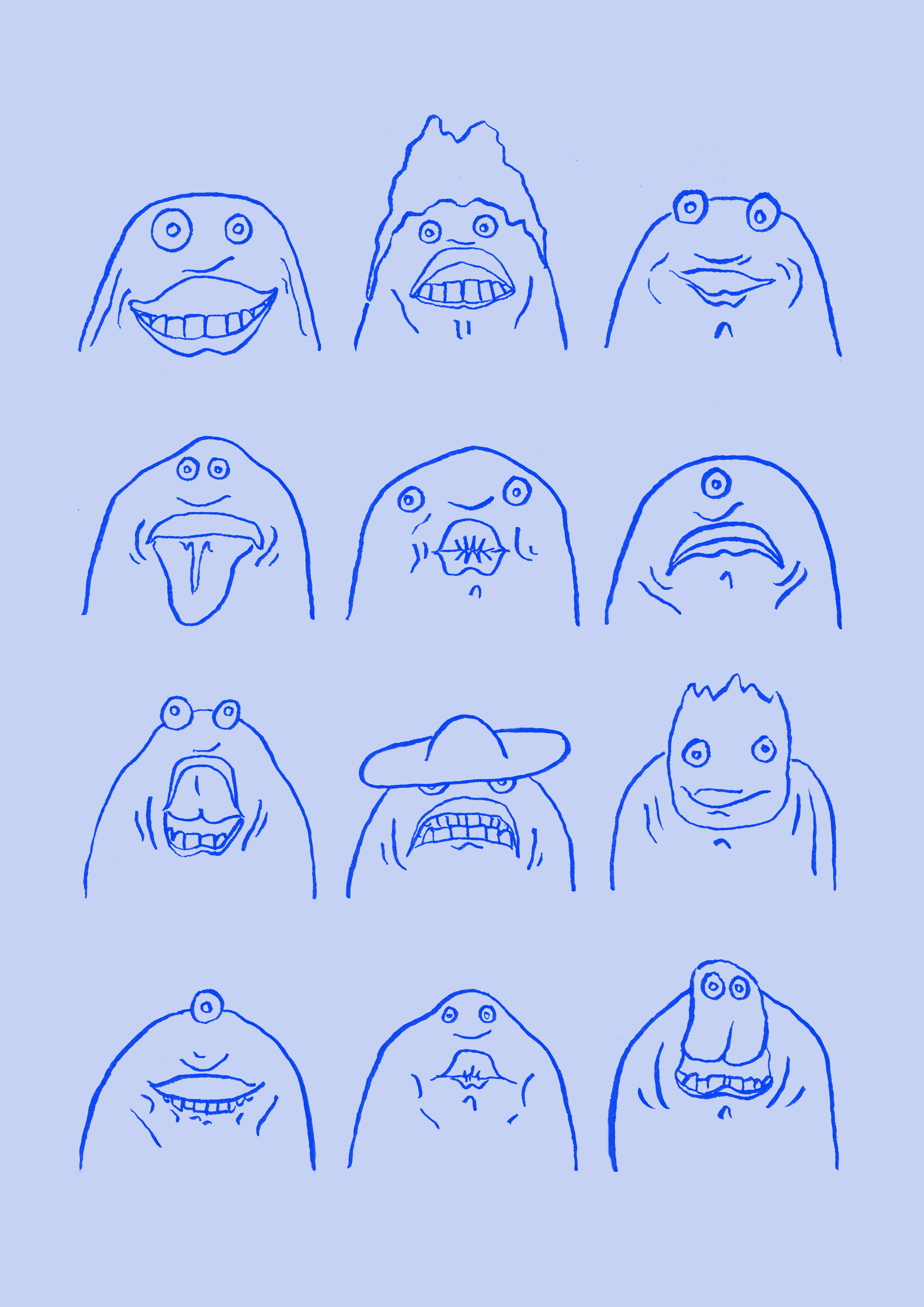 11. Now, tell us a little more about you as a person: what is your favourite food?
I'm really digging toast with too much butter right now. Garlic bread is always a winner as well. But in order to sound more cultured, my favourite food is probably ramen; like proper ramen.
12. Favourite book?
I don't really "do" reading as I'm incredibly slow at it, but at the moment I'm reading "Fight Like A Girl" by Clementine Ford and it's exactly what I need at this point in my life.
13. Favourite genre of music?
Radiohead… they have their own genre in my opinion.
14. What are your hobbies?
When I've got the time and extra cash, cooking.
15. If you weren't an artist, what would you be?
Probably a fairly frustrated and unsatisfied lighting technician, chef or waitress.