Instagram:
@karlaperezart
1. What's your story? Where are you from?
I am from El Salvador, Central America. I currently live with my husband poet and our little son Tomas (a 4 year Beagle) I started in the art world by enrolling a painting course on Saturdays, all started as a hobby, a hobby one day a week. But gradually I discovered my vocation for the visual arts, so I took a deeper study and I haven't stop learning new things. I currently work in a bank, allowing me to pay the bills, but my heart is in drawing and painting, I spend nights and weekends to work on my art projects. I have participated in local exhibitions and currently work on request.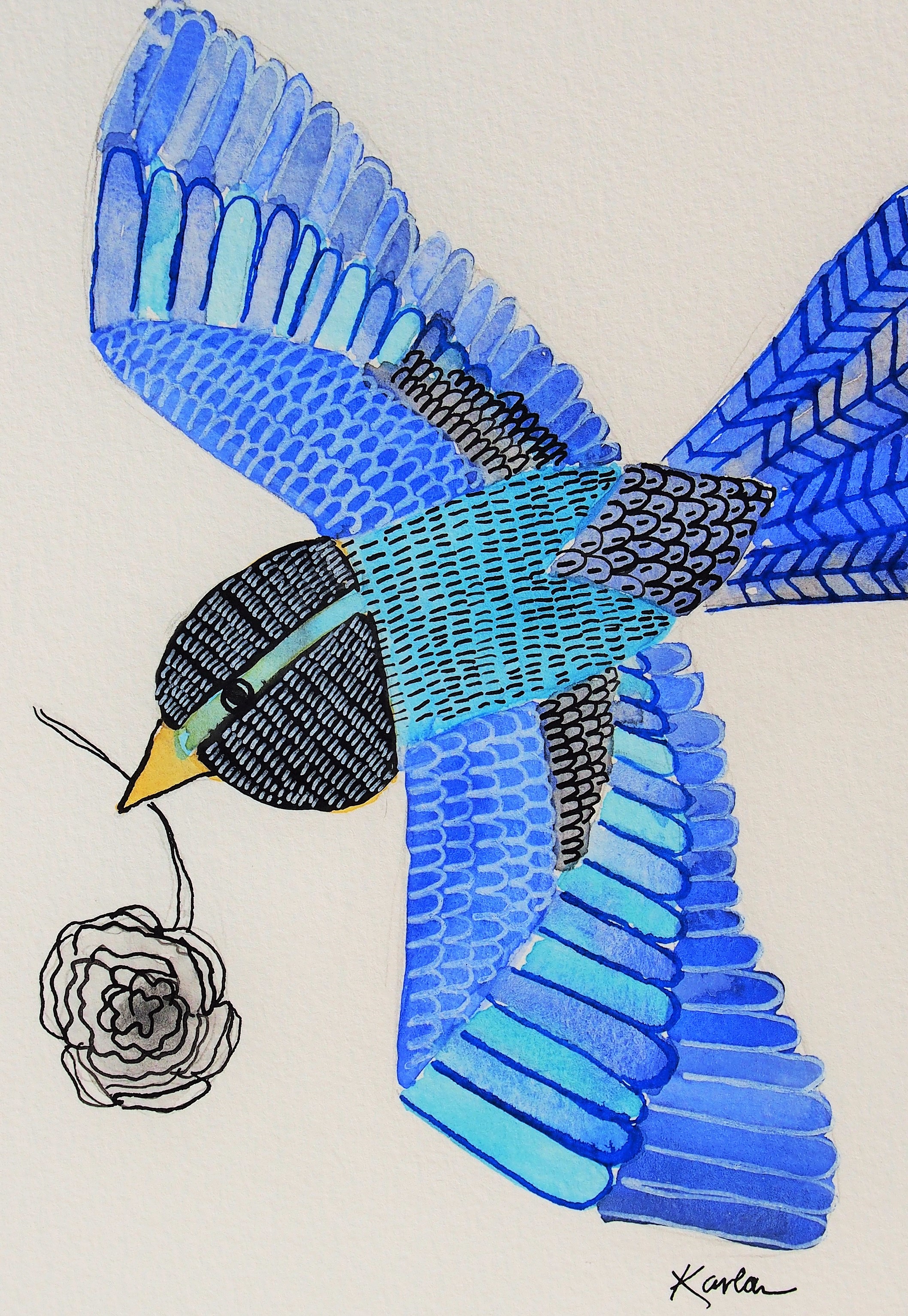 2. Tell us about your aesthetic?
My paintings are characterized by being full of bright colors that convey joy and optimism. My style is Semi-abstract. My drawings are trying to convey fluidity and simplicity through careless lines.
3. What is your favorite medium and why?
I love to paint in acrylic, but also really enjoy drawing with pen. I enjoy painting in acrylic because I like working with a full color palette. Moreover, I love drawing with pen because I do not need much to take my imagination go, only paper and pen, items that can be bought anywhere.
4. What is your artistic process like?
For impairments of my work, I usually work at night, however my ideas come in the morning, I usually spend all day working mentally on them, defining the color palette, images to use, and at night landing ideas on canvas or paper.
5. Who and / or what inspires your work?
I am inspired by the landscapes, the colors of the clouds, poetry, instrumental music, a good movie, and works by other artists such as Klimt.
6. What role does art play in your life? How does it change the way you view the world?
Art is my passion and it is definitely an element that takes an important place in my life, and I think the artistic experience is not limited only to work on the canvas, I think it starts from the moment we become more sensitive to our environment our ability to discover the beauty and harmony in things.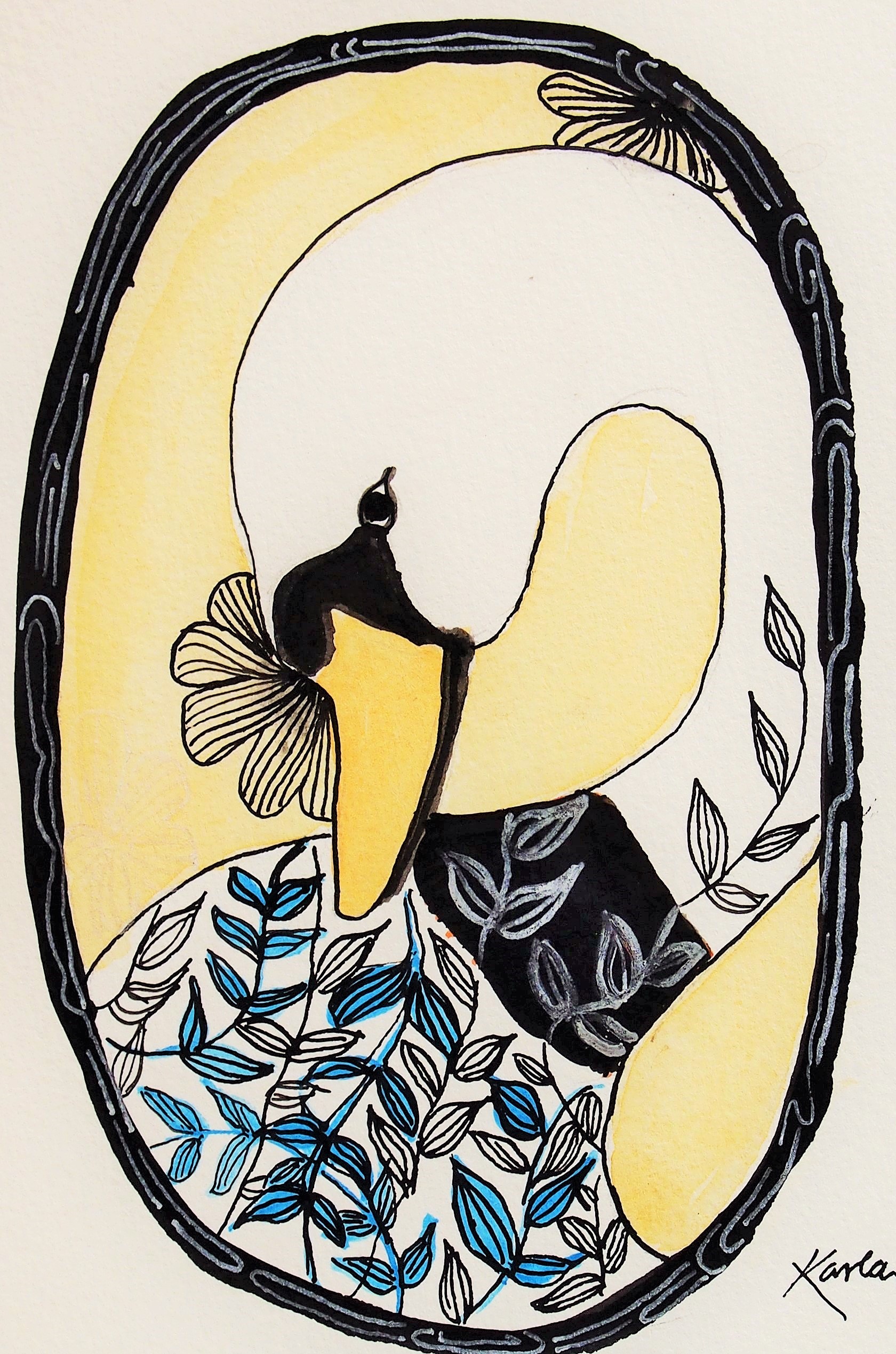 7. Where did you study?
National Arts Centre of El Salvador.
8. Where do you see yourself in five years? Working in an agency?
In five years I would like to live independently as an artist.
9. What about in ten?
I would have my own product line with own designs.
10. What do you hope to Achieve with Your art?
I hope to convey fluidity, joy, optimism and simplicity.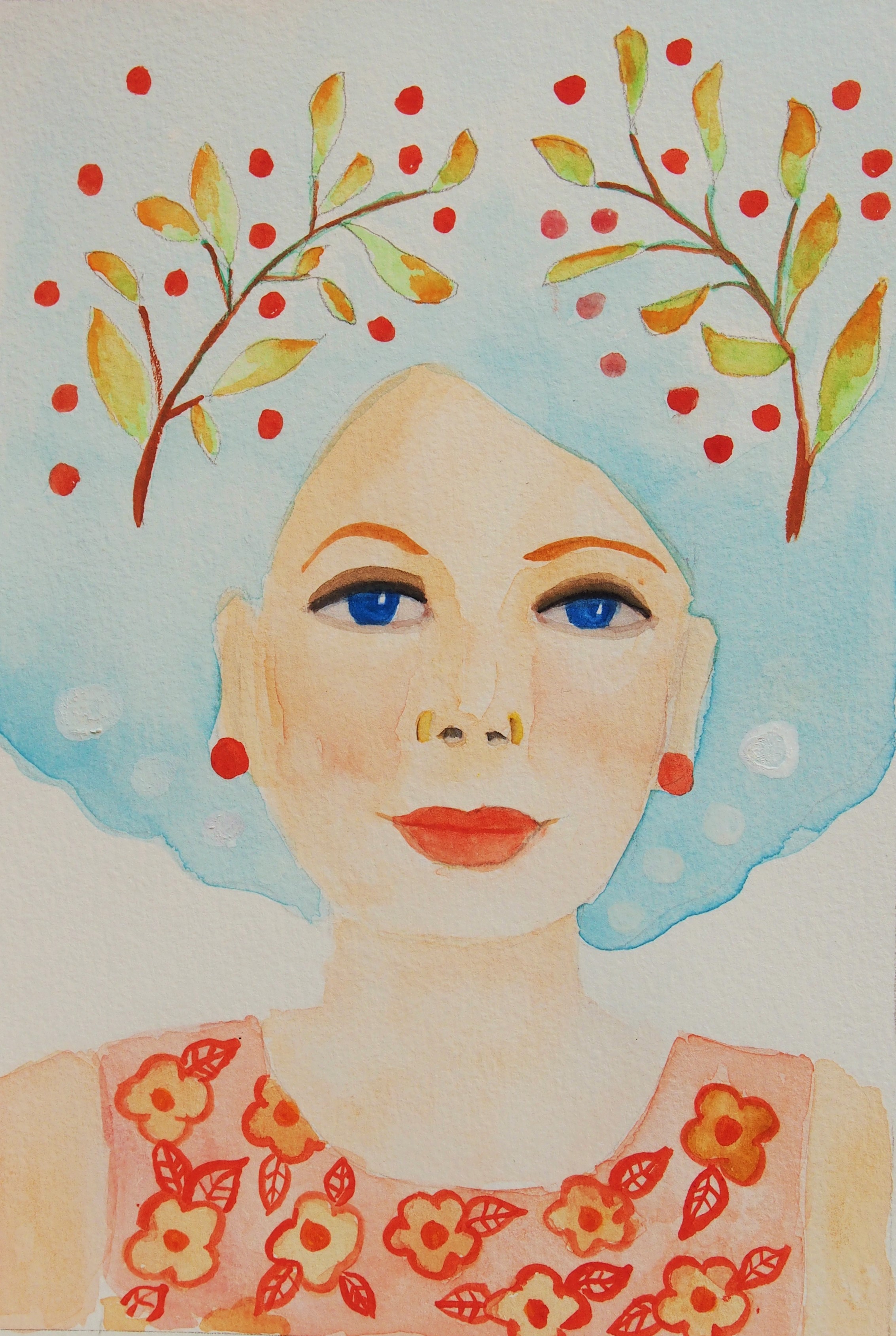 11. Now, tell us a little more about you as a person. What is your favorite food?
My favorite dishes are: Pupusas (national dish), sushi and tacos.
12. Favorite book?
Estrellas en el pozo de Claudia Lars. It is a book of poems by a Salvadoran writer.
13. Favorite generate of music?
I like a little of everything, I think the kind of music I hear depends on the circumstances. For example, when I drive I like listening to pop music, but when I paint or draw I prefer instrumental music or just silence.
14. What are your hobbies?
Having good conversation with friends drinking the excellent Salvadoran coffee, draw and watch movies.
15. If you weren't an artist, what would you be?
A Teacher.