Instagram:
@k.a.r.o.l.inka
1. What's your story? Where are you from?
Hi! My name is Karolina. I'm from Wroclaw, Poland. You can call me Karol or Karolinka. I'm 38.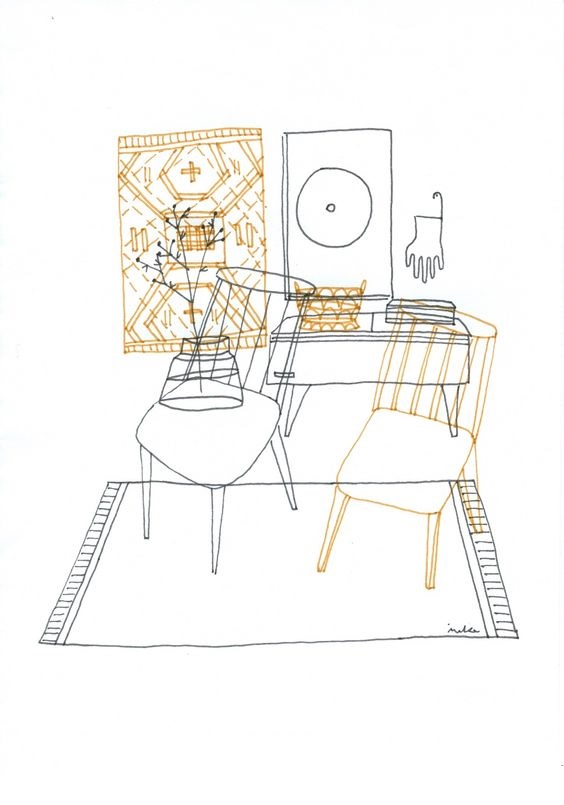 2. Tell us about your aesthetic.
My aesthetic is dual in nature. I'm torn between monochromatic minimalism and vibrant colored impressionism like artworks.
3. What is your favourite medium and why?
I like to work with fineliners, ink, ballpens, poster paint and tracing paper lately. These are basic supplies having school children at home.
4. What is your artistic process like?
I'm mom of two, owner of a cat, dog and a hamster, I have full time job in pharmaceutical business and I'm slow food lover so I don't have much time to do sketches or pre-drawings. If I don't draw it at first attempt there won't be second tries. I'm an impatient artist... But it's starting to change. Children are getting more independent so I have much more time for my creating process. Before I've become a mom I used to work with full size formats. I've created over 300 mixedmedia nabism like paintings. Maybe I will come back to that some day… but now I'm fascinated by the art of illustration.
5. Who and/or what inspires your work?
Japanese aesthetic inspires me the most but impressionism was my first love. Everyday life and nature give the best ideas. Every imperfection is a great inspiration to me.
6. What role does art play in your life? How does it change the way you view the world?
Art has always been part of my life. When I was a child I used to spend hours on Bosch's, Van Gogh's,Ernst's, Miro's and Delvaux's albums. I was six when my parents bought me my first wooden box of oil pastels and I was allowed to draw on the walls of my room and that experience was one of the best things that has happend to me and from than on I create. I can't imagine my life without art.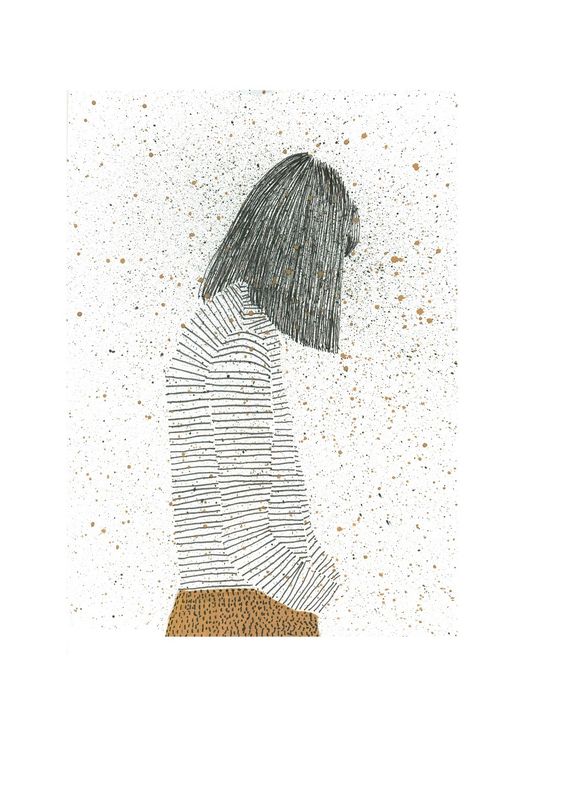 7. Where did you study?
I didn't study art in an academic way. I live with it in everyday life.
8. Where do you see yourself in five years? Working in an agency?
I do not make 5 years plans. It doesn't motivate me. I belive in creating the future by being fully in present.
9. What about in ten?
I see myself getting inspired by drawings of my grandchildren. My eldest is 17 so it's quite possible.
10. What do you hope to achieve with your art?
I want to make people fill more comfortable with them selfs. More calm, happy and optimistic with their lives.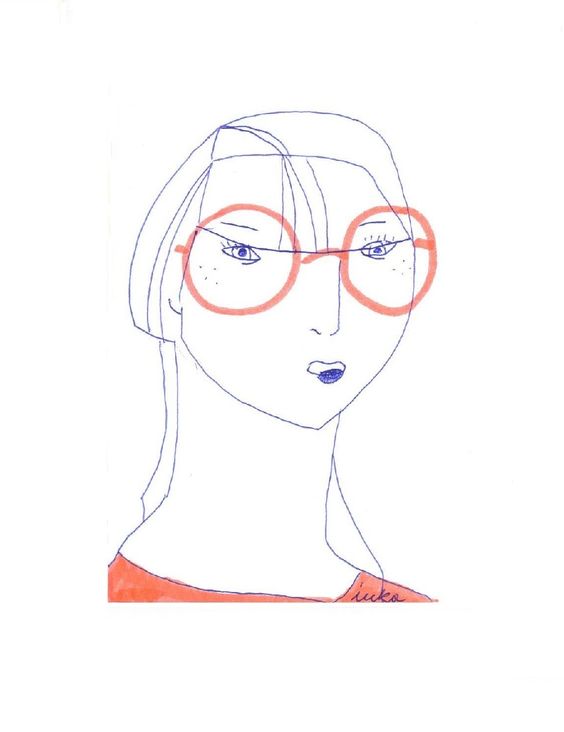 11. Now, tell us a little more about you as a person: what is your favourite food?
My favourite food is earl gray tea with full fat milk and sugar.
12. Favourite book?
"Bosch" by Wilhelm Fraenger, "Life and teaching of the Masters of the Far East" by Baird T. Spalding and "The world as I see it" by Albert Einstein.
13. Favourite genre of music?
Slow Club, James Blake for now and every Joe Hisaishi's note for ever. My tastes are pretty eclectic. Music is my great love. If I have any talent I would change it for abillity to sing and creating the music. I thing it's the best way of expression.
14. What are your hobbies?
I'm into hunting for everything vintage while travelling, science book reading and movies watching.
15. If you weren't an artist, what would you be?
As a little girl I used to dream of a vet career but as an adult I would love to be a quantum physicist.