Instagram:
@kat.bielobrova
Website:
www.katbielobrova.com
1. What's your story? Where are you from
My story begins in Kyiv, Ukraine, where I was born and raised. I have been into art and culture since my very childhood. My parents are actors and little theatre owners, their work and lifestyle made the biggest influence on me as an artist. I was spending hours and hours behind the scenes, exploring the decorations, costumes, and rush before and after the play. When I was 19, I moved to Poland to continue my education in design school. Right now, I live in Istanbul and I don't like to think that I belong to the one only country. My perfect lifestyle is about the constant change of location.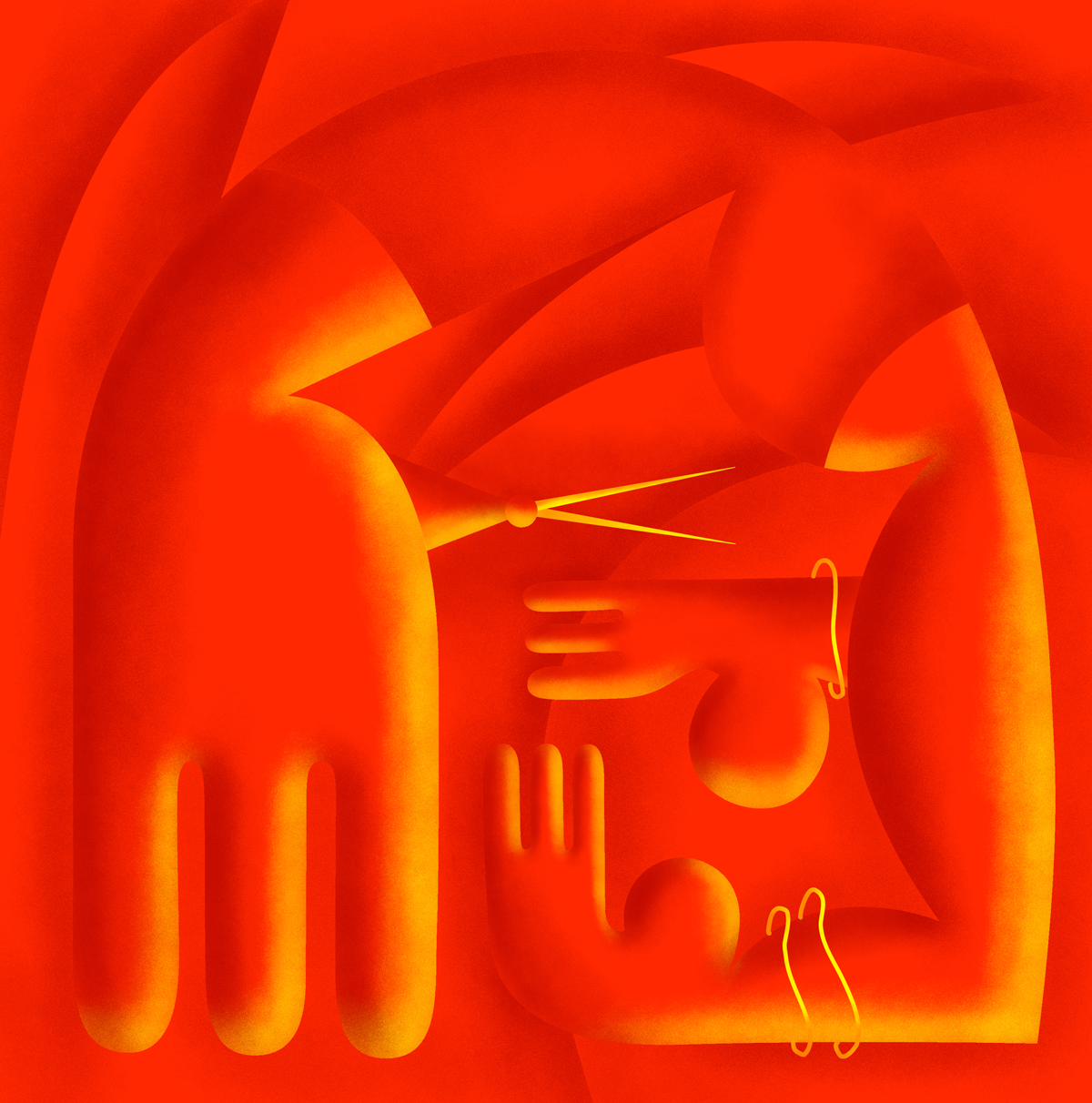 2. Tell us about your aesthetic.
I believe that my aesthetic is still in the process of changing. Right now -the things I show through my art and illustration are scale and volume. To achieve it -I work with light, shadows, and reflections using textures. I'd like to know that people who see my art -can take this feeling of volume that I'm trying to transfer.
3. What is your favourite medium and why?
I absolutely love to work with an iPad because it makes my work much faster. Illustration and style exploration literally feels to me like space travel, so in order to get to the other galaxy -I have to move faster than light.
4. What is your artistic process like?
It usually starts with inspiration and quick sketches. Before jumping into vectors, I develop perfect shapes and lines. The colors come as the last stage of my progress, as well as usually I do a lot of experiments before getting to the perfect shape and color balance point.
5. Who and/or what inspires your work?
When you are growing up in the theater -you are learning to notice details that tell stories. It's a huge inspiration to me to know that each shell in the ocean has its own story, that's why I love to travel - it brings more not noticeable before details to my point of view. If we talk about the art world, the biggest influencers for me were - Matisse and Malevich.
6. What role does art play in your life? How does it change the way you view the world?
I recently realized that art is really my life. I wake up with new ideas that I can't wait to bring to life, and while falling asleep I'm thinking "if I were my illustration -what color background would I have right now?" I am a very introverted person, and my art helps me to feel how my life moves and changes, it is also how I communicate with the world and most importantly- with myself.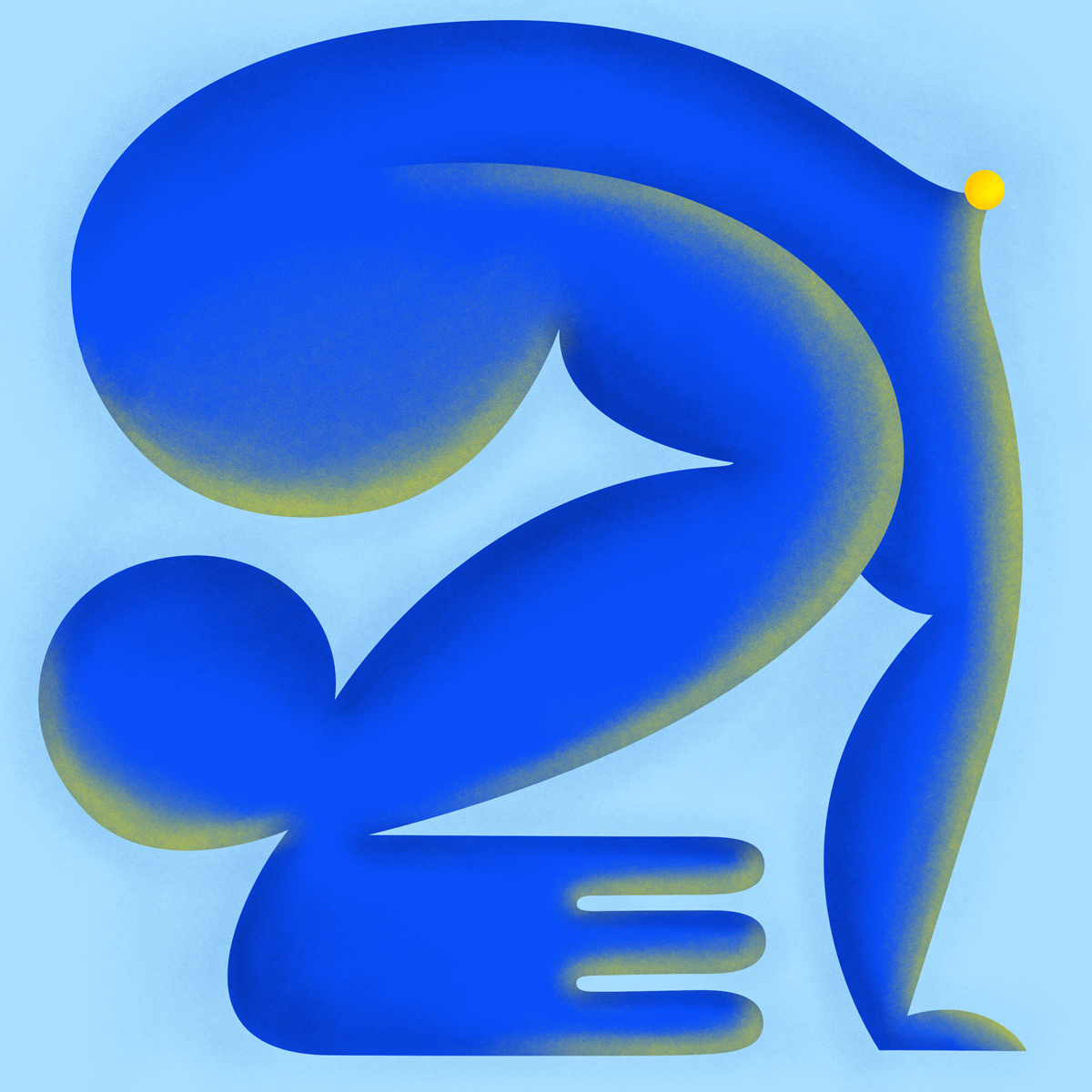 7. Where did you study?
At first, I studied graphic design in a college in Kyiv, where I learned all the shape and color basics, anatomy, and classic drawing. Afterward, I moved to Poland to receive a bachelor's degree in communication design at the School of Form, this school taught me thinking, researching, and strategy.
8. Where do you see yourself in five years?
I see myself somewhere in Europe, working with great clients, feeling the freedom to choose the best projects, and enjoying each line I'm creating.
9. What about in ten?
I'd like to establish my illustration studio, where I could work with all kinds of media, give workshops and teach interns, print books and posters, and meet with clients. I'm still in progress with the business model of this place!
10. What do you hope to achieve with your art?
I hope that art will help me to make my life exactly the way I want it to be. I don't like to say that my art changes the world -because every one of us has an impact. I also don't want to build my motivation in the hope that one day I'll become famous, cause maybe I won't. What I really want is to be happy with my clients and projects, not harm anyone, and gain enough to make all my needs come true. I want to be free and make sure I enjoy every second of my work as I do now. Сause what is the point if you don't?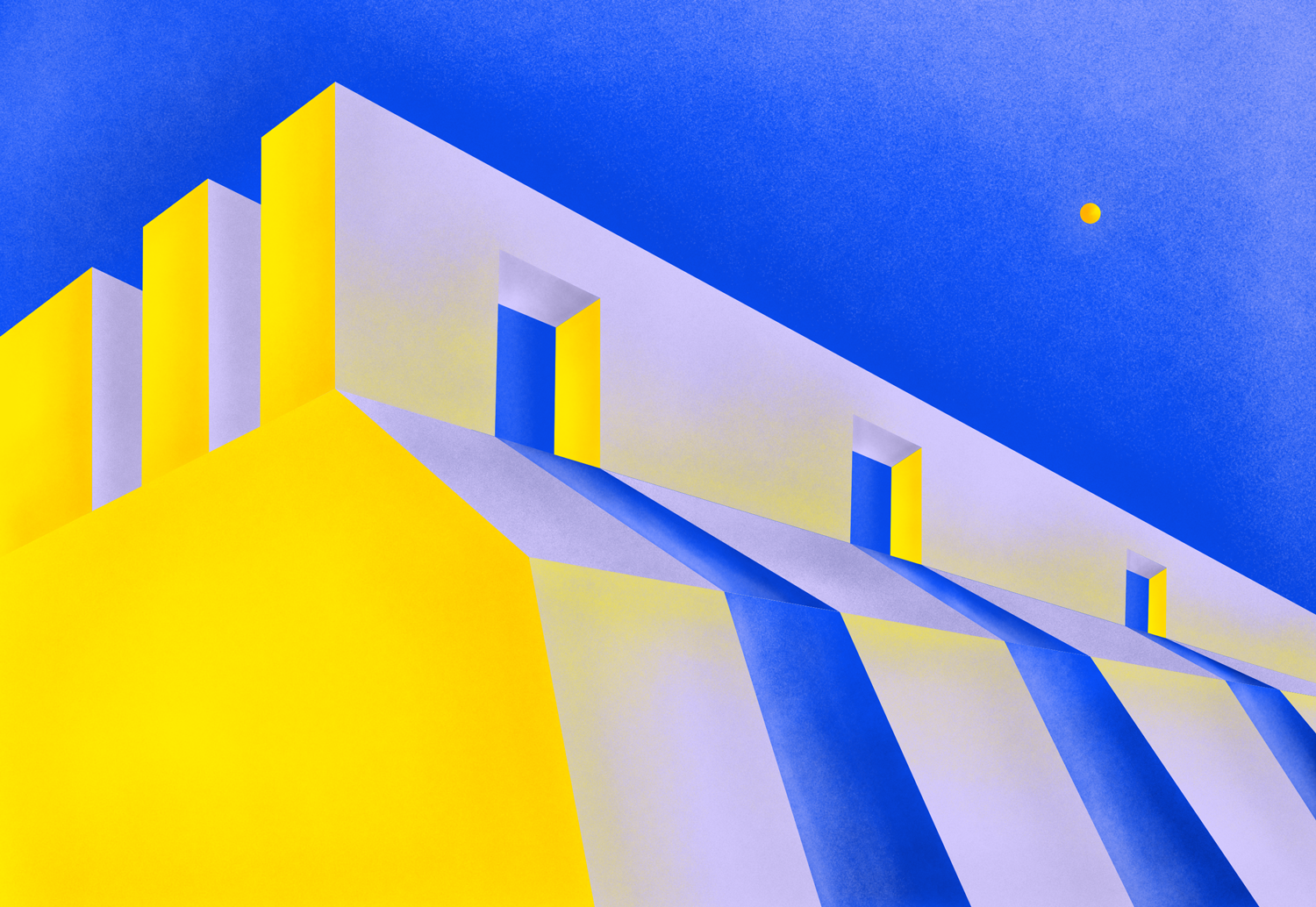 11. Now, tell us a little more about you as a person: what is your favourite food?
It's sushi and miso soup, now and always.
12. Favourite book?
I don't think I have one, I love tales by Oscar Wilde and Richard Bach. One of the most meaningful things I have ever read was The Life of Pi.
13. Favourite genre of music?
Probably I don't have one either, my playlist can easily contain music of Vivaldi, Nirvana or Arctic Monkeys.
14. What are your hobbies?
I'm actually a pretty good but shy singer, sometimes I even write songs, but never share. It feels nice -to keep this kind of art just for myself. I am also a big ocean lover -I could spend hours under the water.
15. If you weren't an artist, what would you be?
I absolutely have an answer to this question -I'd be an astronomer. When I was a child, I had a cosmos book collection, I knew everything about the universe and cosmos. One of my biggest dreams is to visit a real observatory and maybe even purchase my own -so I could see the stars every night.