Instagram:
@katehump
Tumblr:
katehump.tumblr.com
Website:
www.katehumphreys.com
1. What's your story? Where are you from?
I'm originally from Omaha, Nebraska. I moved to NYC for awhile and then found myself attracted to the bucolic lures of Vermont, which is where I live now as a part time illustrator, part time nature preschool educator.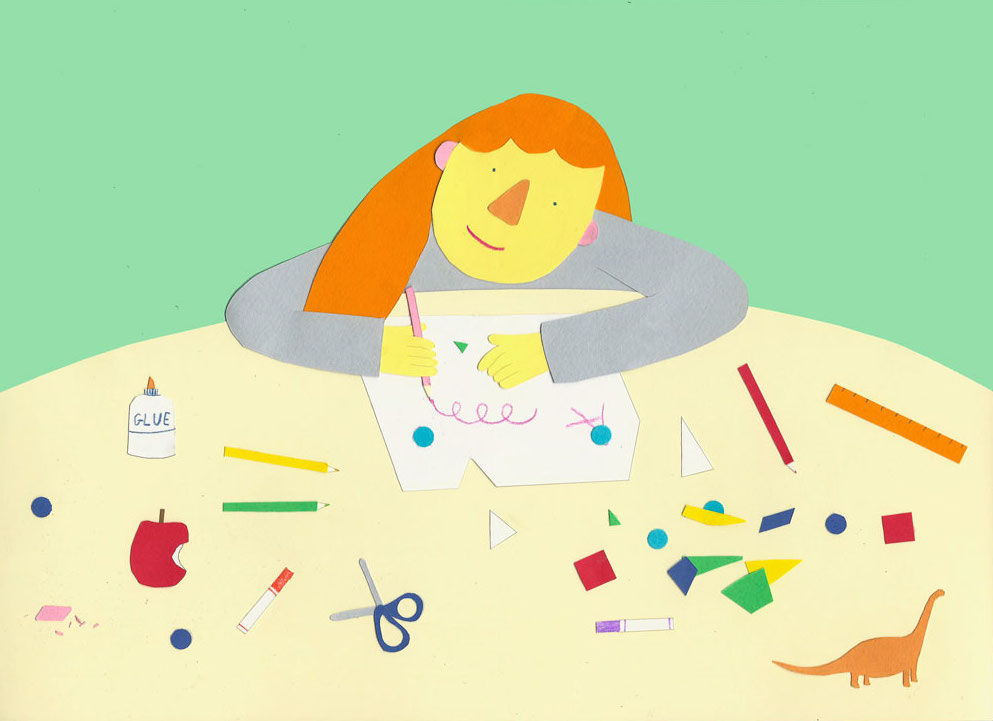 2. Tell us about your aesthetic.
I am informed by folk art, graphic arts from the 50's, children's books from the early 1900's, and contemporary art of today. I think my aesthetic is some kind of meld of all of those things.
3. What is your favourite medium and why?
I like to use cut paper because I tend to see things in shapes rather than lines. Cut paper lends itself to seeing the shape because it is already one big color block. It also feels so tactile, like I'm making something rather than just drawing it.
4. What is your artistic process like?
I really just decide I'm going to make something and then try it out. I often look up google images for reference on how things look in real life and then try to make it my own.
5. Who and/or what inspires your work?
Handpainted signage in NYC, children's artwork, and a whole slew of artists old and new.
6. What role does art play in your life? How does it change the way you view the world?
I sure think about it a lot. I see the world as a great aesthetic display. Both the natural world and the manmade world are designed so intricately and its really fascinating to stop and notice.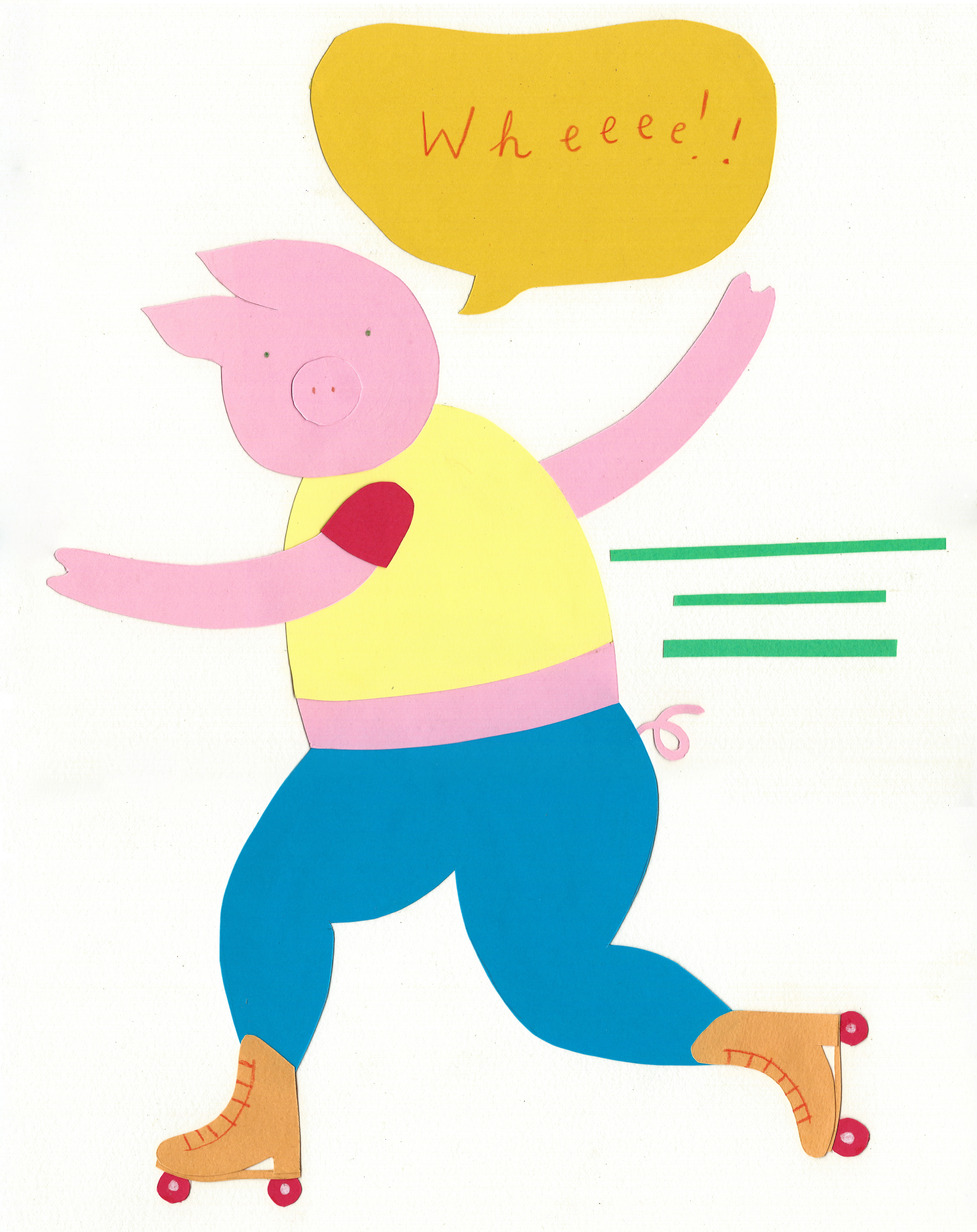 7. Where did you study?
I stayed close to home and got a art degree at the University of Nebraska.
8. Where do you see yourself in five years? Working in an agency?
I'd like to have a farm someday. I've always imagined myself milking a cow in the morning and then going inside to work on my latest children's book.
9. What about in ten?
I really love hanging out with kids and would love to have a children's book store. So in ten years I'll have a farm with a bookstore and I'll get to draw inside while the snow is falling.
10. What do you hope to achieve with your art?
I'd like to be able to work independently. It would be nice to be able to quit my other job and make my own schedule.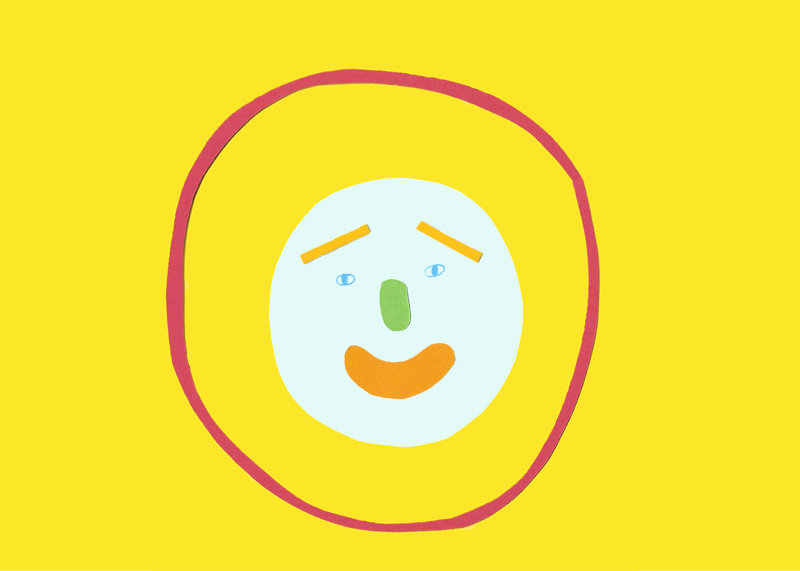 11. Now, tell us a little more about you as a person: what is your favourite food?
Thai food
12. Favourite book?
Up in the Old Hotel - Joseph Mitchell It's a compilation of magazine articles this guy wrote for the New Yorker in the 1930's about New York eccentrics. It's truly remarkable.
13. Favourite genre of music?
Right now I'm listening to lots of 70's funk like Isaac Hayes and Curtis Mayfield, but I like lots of things.
14. What are your hobbies?
I like to go camping and hiking. When I lived in NY I loved riding my bike around a whole lot. I'm an avid collector of neat children's books. I really enjoy going into the woods and identifying flowers and birds.
15. If you weren't an artist, what would you be?
I always wanted to be an oceanographer or a zoologist growing up.