Instagram: @kate.meds
1. What's your story? Where are you from?
Hello! My name is Katya, I'm 23 years old and I'm from Kaliningrad, Russia. When I was a kid, I wanted to go to art school, but my family couldn't afford it. Sometimes, I drew something using my friend's art materials but I wasn't really interested in art until the age of 20. One day, I woke up and felt an urge to draw a dream I've seen the night before. I did it and it looked awful (mostly because I used a mouse to draw it haha) but this is how my way as an illustrator began. For now, illustration is not my full time job but I hope one day it will be.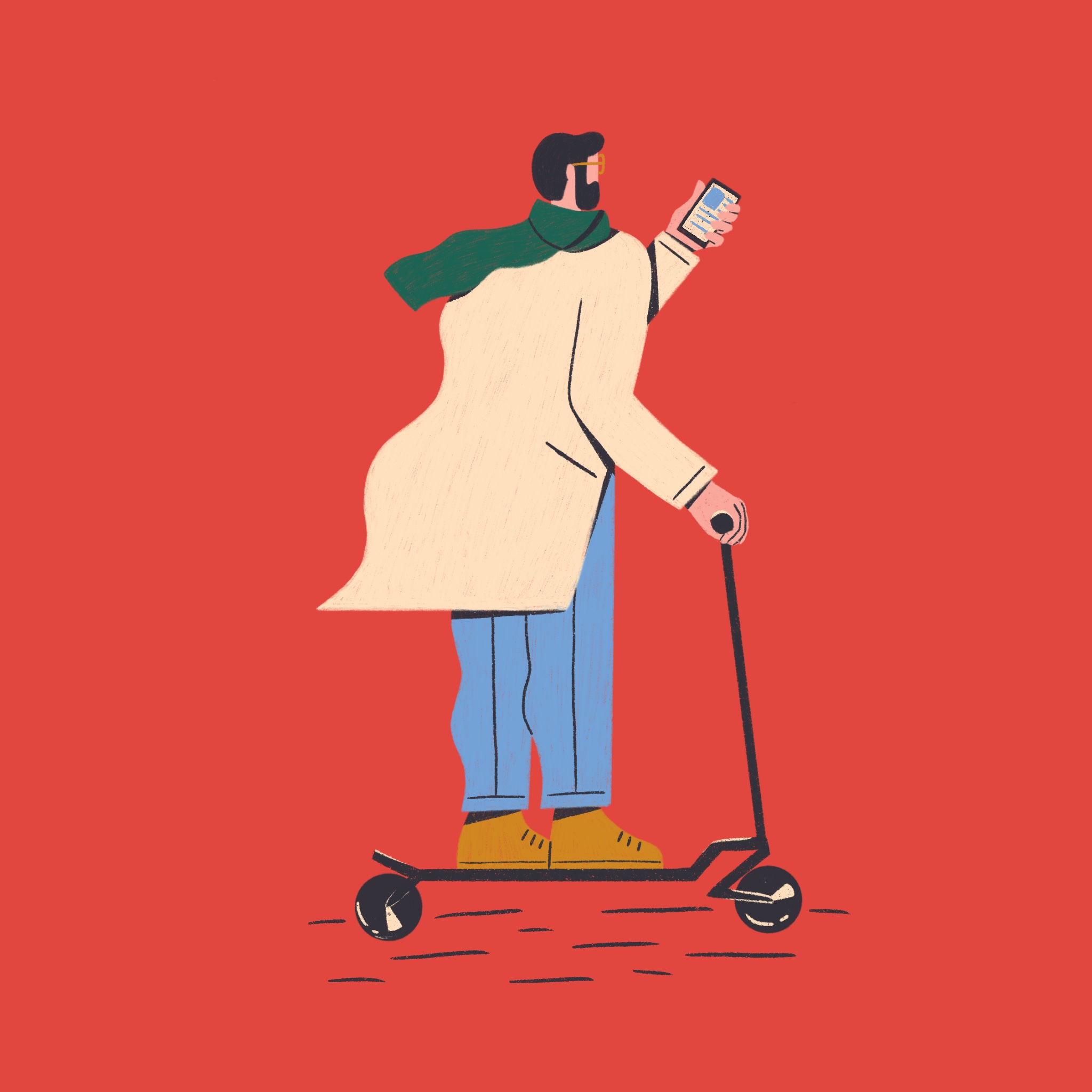 2. Tell us about your aesthetic.
I like drawing colourful minimalistic illustrations with limited color palettes. I also love adding simple geometric patterns to my illustrations and using pencil texture to give them a more hand-drawn look.
3. What is your favourite medium and why?
I mostly use Procreate and sometimes Adobe Photoshop to make an animation. I love digital because it lets me see as many possible variations of an illustration as I'd like.
4. What is your artistic process like?
I usually have a story behind my illustrations, mostly from everyday activities or simple things around me. Sometimes it starts with a random idea that pops in my head. I do some sketches, then I spend a lot of time trying out different color palettes. Then I finalise my illustration with textures and small details.
5. Who and/or what inspires your work?
My art is mostly inspired by my emotions and everyday life activities. Sometimes it's inspired by music. A line of a song can suddenly appear in my head and I immediately get inspired to put it into a drawing.
6. What role does art play in your life? How does it change the way you view the world?
It gives me a chance to express things I can't put into words. Also, it helps me to explore myself and notice simple but meaningful things around me.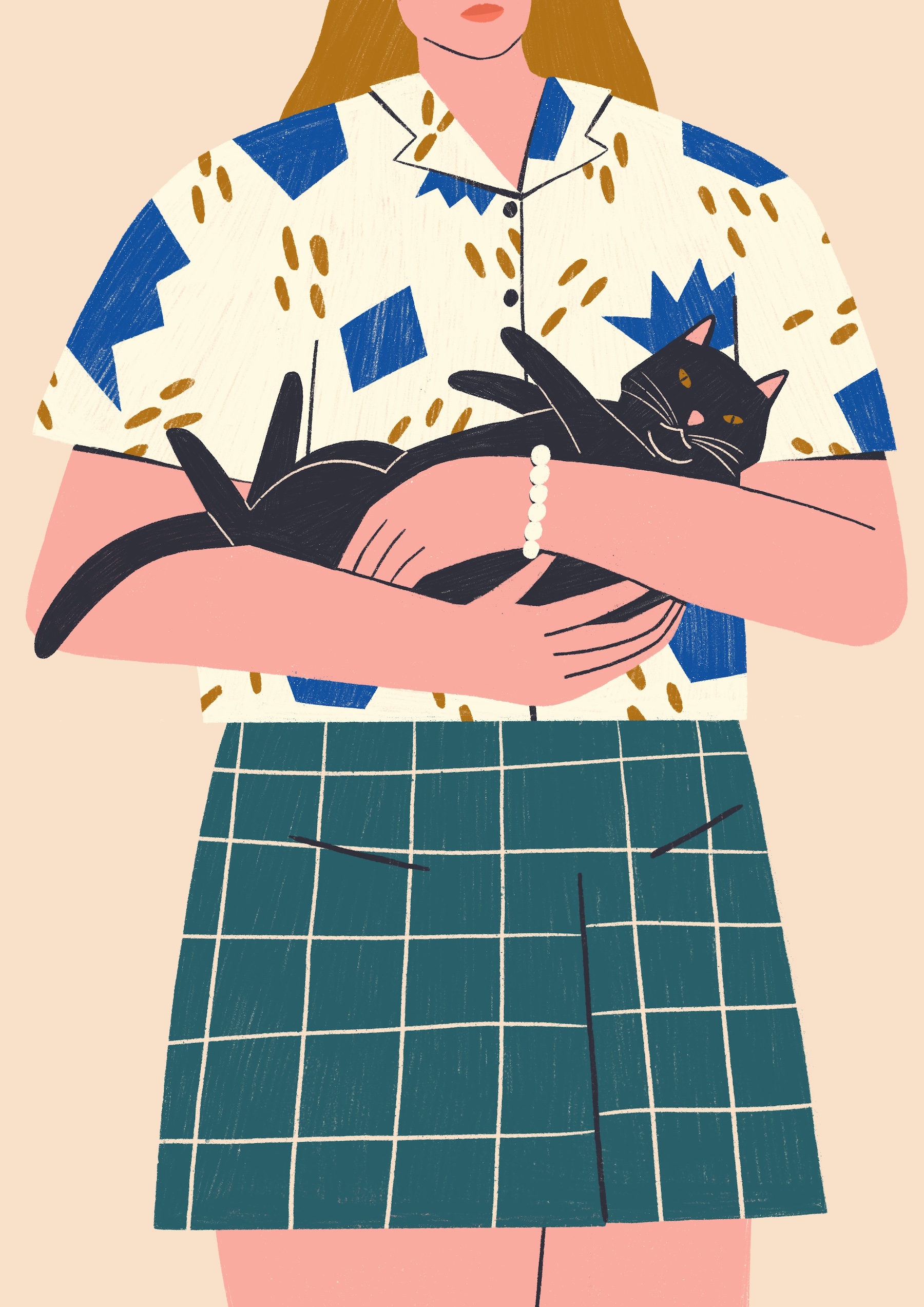 7. Where did you study?
I studied at the IKBFU and I have a degree in Clinical Psychology.
8. Where do you see yourself in five years?
I hope to be living exclusively from my art, probably in another country where the weather is always warm. Hopefully, I'll be travelling a lot and have a small apartment with a lot of plants.
9. What about in ten?
For me, it is hard to imagine life even some days from now but I will probably have two more cats.
10. What do you hope to achieve with your art?
I just want getting better in it and keep it going, enjoying the process. I don't expect to change the world with my illustrations but if it makes someone's day better I'll be happy.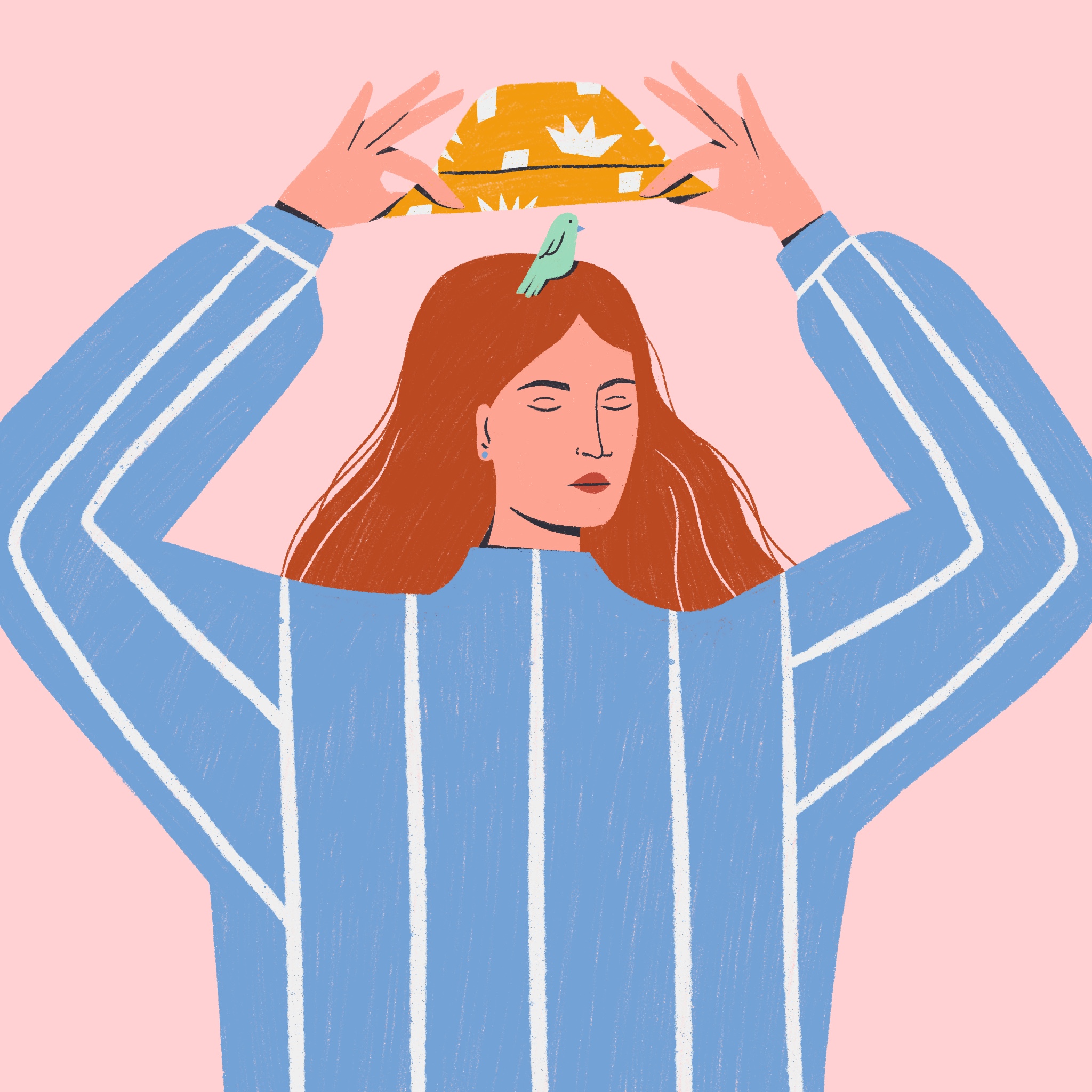 11. Now, tell us a little more about you as a person: what is your favourite food?
Bruschetta! Actually, I love almost every food except for beet.
12. Favourite book?
Survivor by Chuck Palahniuk.
13. Favourite genre of music?
It depends on my mood but I mostly prefer alternative rock, post-punk, indie rock and new wave.
14. What are your hobbies?
Does having dinners with friends count as a hobby? Haha actually, I can't imagine my life without sport. Every day after work I do either power training or stretching. Also I recently started to learn playing ukulele. Besides that, I love playing video games and taking long walks while listening to music.
15. If you weren't an artist, what would you be?
I would probably be a psychotherapist or veterinarian :)