Instagram:
@katemockford
Facebook:
www.facebook.com/katemockfordillustration
Etsy:
www.etsy.com/uk/shop/KateMockfordStudio
Website:
www.katemockford.co.uk
1. What's your story? Where are you from?
I live near the beach in North Cornwall, UK with my partner and two crazy/ amazing children. Shortly after I graduated from Falmouth Collage of Arts I was lucky enough to work with an agent in London for three years and collaborated with clients such as Nike, Radio Times and Design Week magazine. I also created and managed my 'Rainbow Zoo Ceramics', whereby I digitally printed my designs on to ceramics, which rocketed after they were featured in Elle decoration and The Sunday Times. I am no longer represented and no longer make ceramics. I had a break from professional illustrating to start a family and travel. I took a year out to travel from California down to Chilli with my partner, before children. Travelling overland on chicken busses with a long boarder whose board only just fits on the bus is an experience in itself! Fast-forward ten years and here I am now with a few more life experiences under my belt and a sea of ideas in my head ready to be drawn and shared.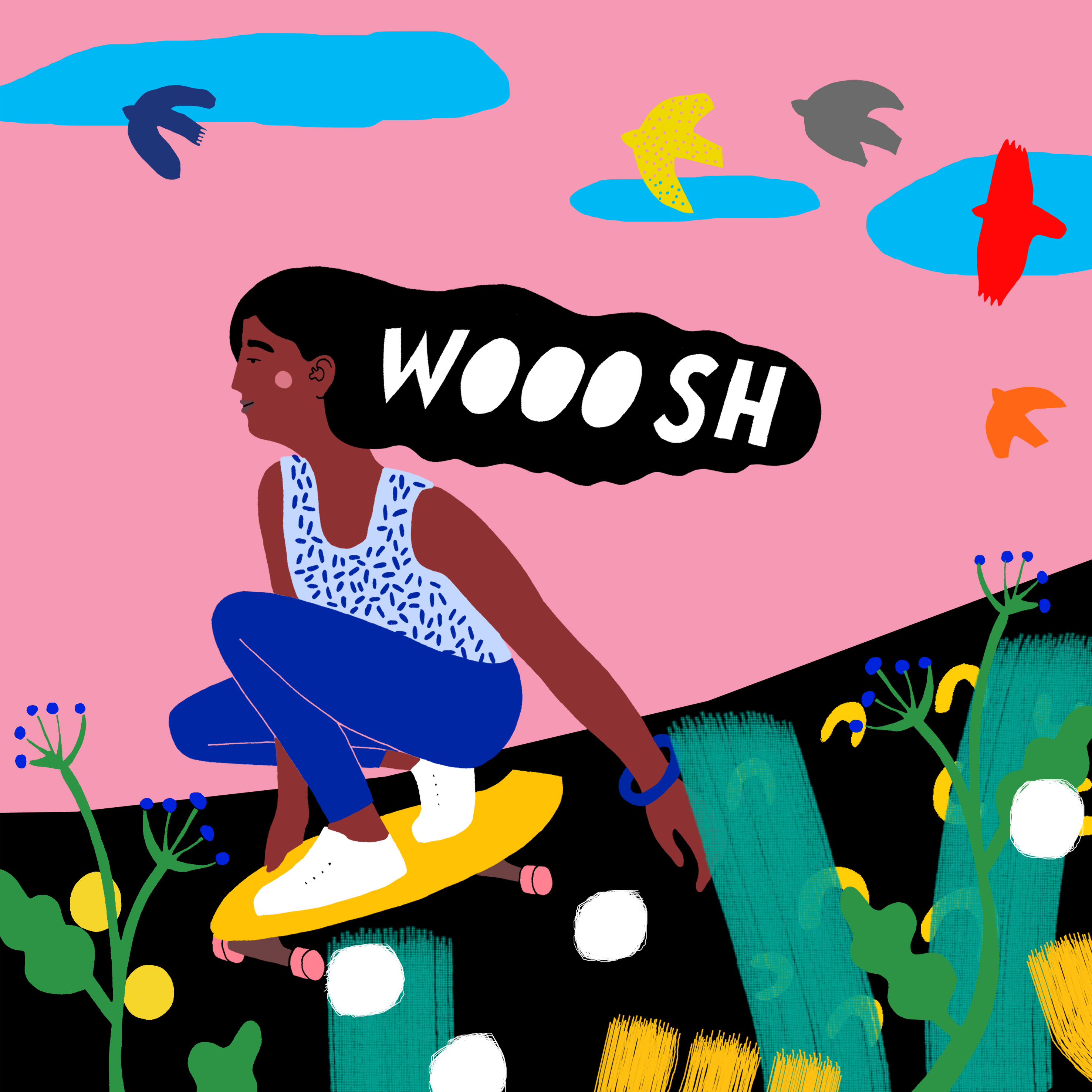 2. Tell us about your aesthetic.
I would describe my style as colourful, playful and with a narrative element.
3. What is your favourite medium and why?
A good old pencil is my favourite drawing utensil. I find it is a fluid and flexible way to get my ideas down and easy to alter to get right. I guess the main fun part of creating an image is working on Adobe Photoshop and Illustrator, where I can play with colour combinations and tweak the final composition.
4. What is your artistic process like?
All of my work starts out as a sketch. When I am happy with the composition I will re-draw my line drawing with a fine line black pen then scan it and add colour in Adobe Photoshop or Adobe Illustrator depending on the look I want.
5. Who and/or what inspires your work?
I am inspired by my funny two and four-year-old daughters, everyday life living here in Cornwall by the sea, colour and pattern.
6. What role does art play in your life? How does it change the way you view the world?
I have always had an overwhelming desire to draw and when I do not I start to feel terrible. I am constantly looking for inspiration in everyday life and thinking of interesting ways I could draw an idea in its simplest form. This can keep me amused for hours. I wonder if I keep doing this, at some point in the distant future, will I reach some sort of mental state were I will be able to see everything in 'Kate Mockford Illustration' style, like in Matrix at the end where Neo sees the Matrix in code!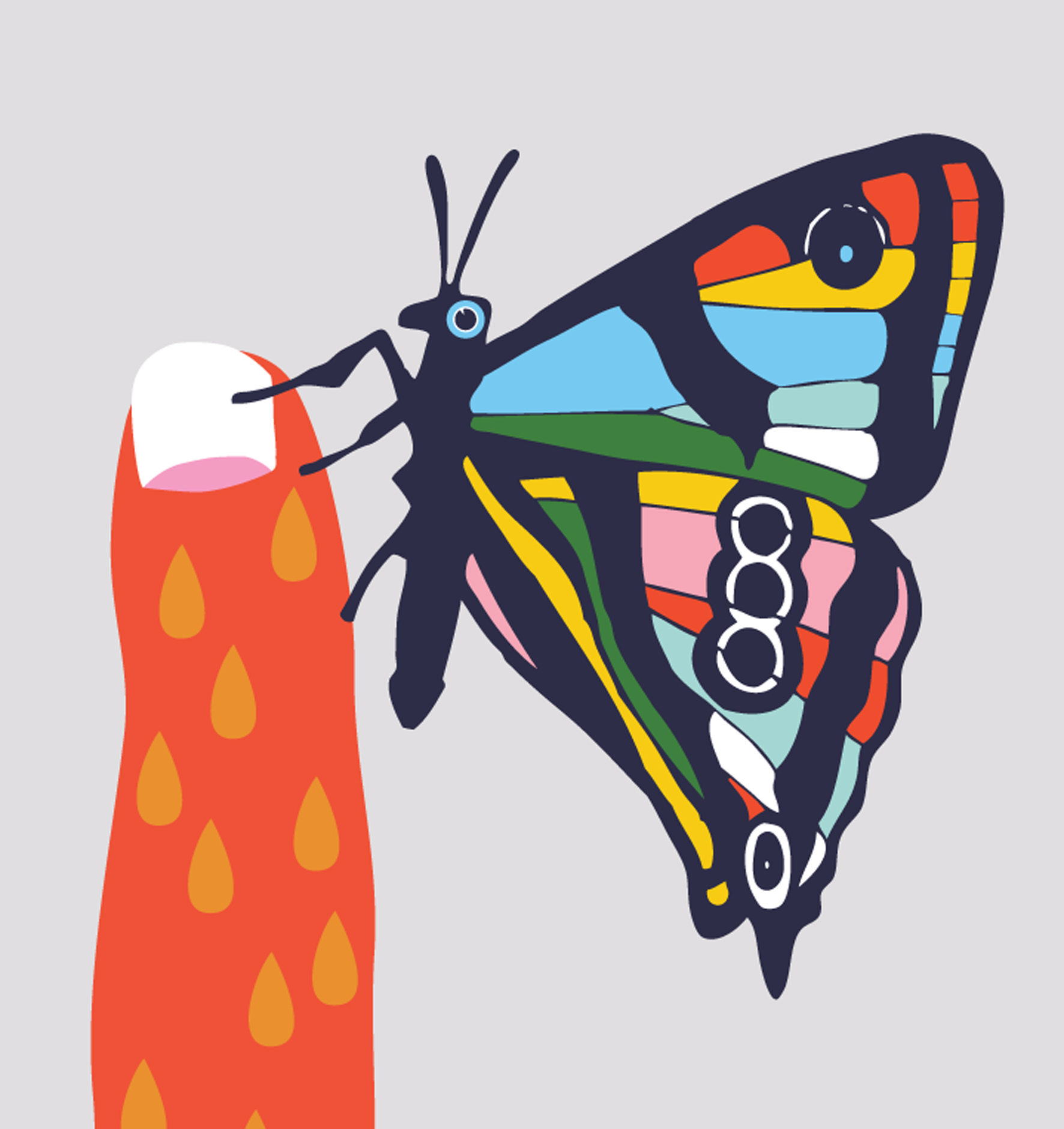 7. Where did you study?
I studied Illustration at Falmouth Collage of Arts, Cornwall and graduated with a First. I loved every bit of it. What fun.
8. Where do you see yourself in five years? Working in an agency?
I would like to be represented again in the future to be given the opportunity to work with clients on focused projects. Also, I would like continue to develop and grow my products range that I currently sell in my Etsy shop 'KateMockfordStudio'. I hope I am able to continue experimenting with new ideas and tweaking my process in my personal projects.
9. What about in ten?
I would like to be working full time as an Illustrator and be represented by an agent. Also, I would love to see my illustrated products in lots of really cool and funky shops.
10. What do you hope to achieve with your art?
I hope to make people happy and brighten up their life in some small way with my art.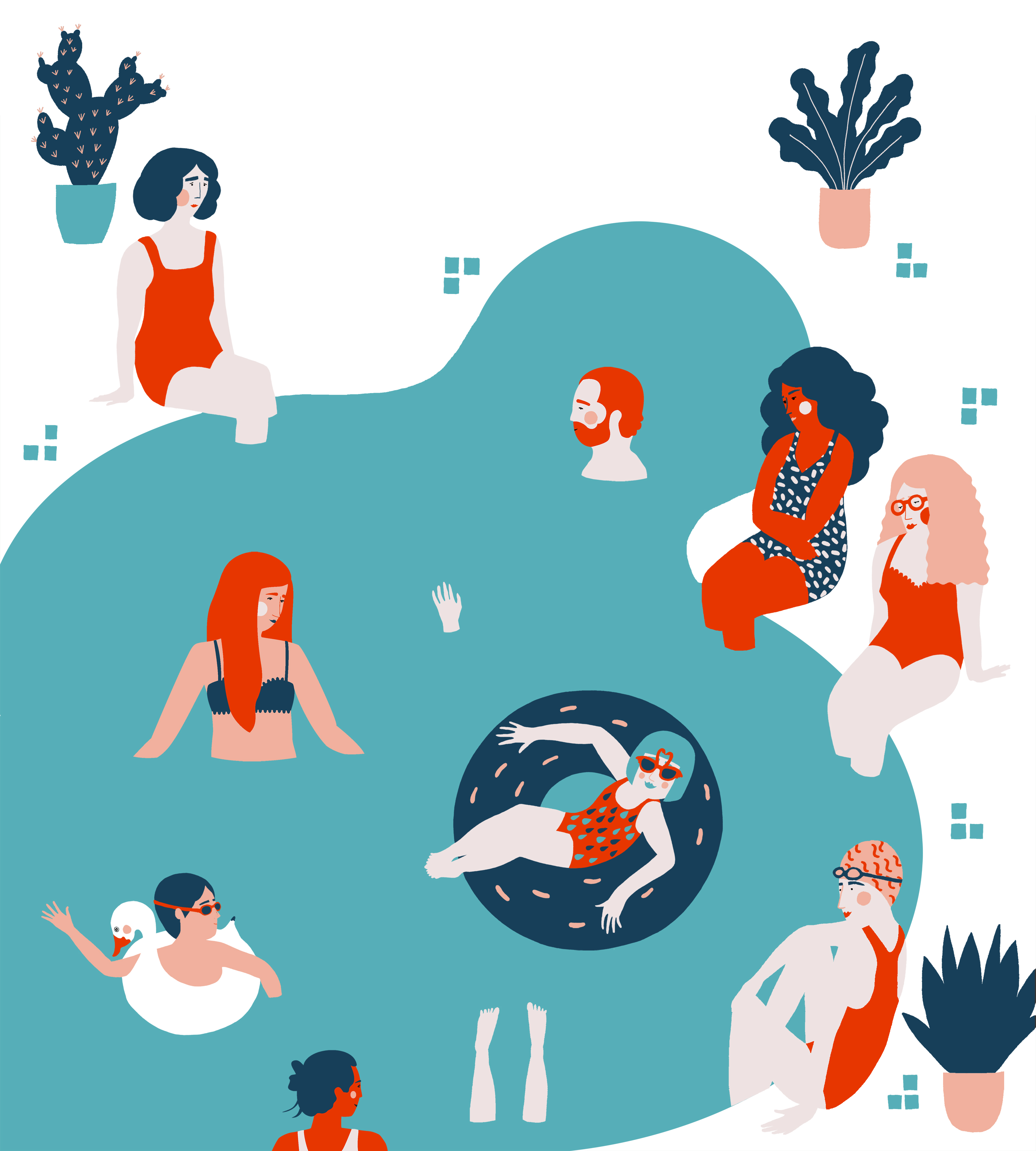 11. Now, tell us a little more about you as a person: what is your favourite food?
I grew up in Sussex, the greenest county in England, and moved to Cornwall when I was 18 because I have always wanted to live by the sea and surf. I like to keep fit because it makes me feel good and helps me stay inspired and keep new ideas flowing. I surf, run, swim and go for walks. I'm a mum and I am mostly fuelled on rice and coffee.
12. Favourite book?
I love reading as a way to relax and escape the noise. Before I had Bea, two years ago, I read a lot. Finding a spare moment is a bit harder these days. Some of my favourite books are Memoirs of a Geisha, The Power of One by Bryce Courtenay and Mornings in Jenin.
13. Favourite genre of music?
Something funky.
14. What are your hobbies?
When I am not drawing I love to go for a surf or a swim in the sea. We have a local sea pool which is idyllic on a summer's evening watching the sunset. I love running and swimming to clear the cobwebs and also going on long walks. Our most recent walk was up Rough Tor which is two miles to the top and back and I am proud to say both my 2 and 4 year old both made it up and back. Amazing. Although, Bea did joyfully tread in every piece of sheep poo she could find on the way back. Kids!
15. If you weren't an artist, what would you be?
I have never really considered anything else.