Instagram: @katherinelams
Website: www.katherinelam.com
1. What's your story? Where are you from?
I was born and raised in Maryland suburbs (USA) to Chinese immigrants. My interest in art started when I was in middle school, and like most 12 year olds who like anime back in the mid-2000s, all I wanted was to be a manga artist on deviantArt. After years of drawing on the back of math homework and post-it notes, I decided that a career in art was right for me and enrolled in an art school. After graduation, I decided to steer my career towards editorial illustration. I moved to NYC in 2017 and have been here since.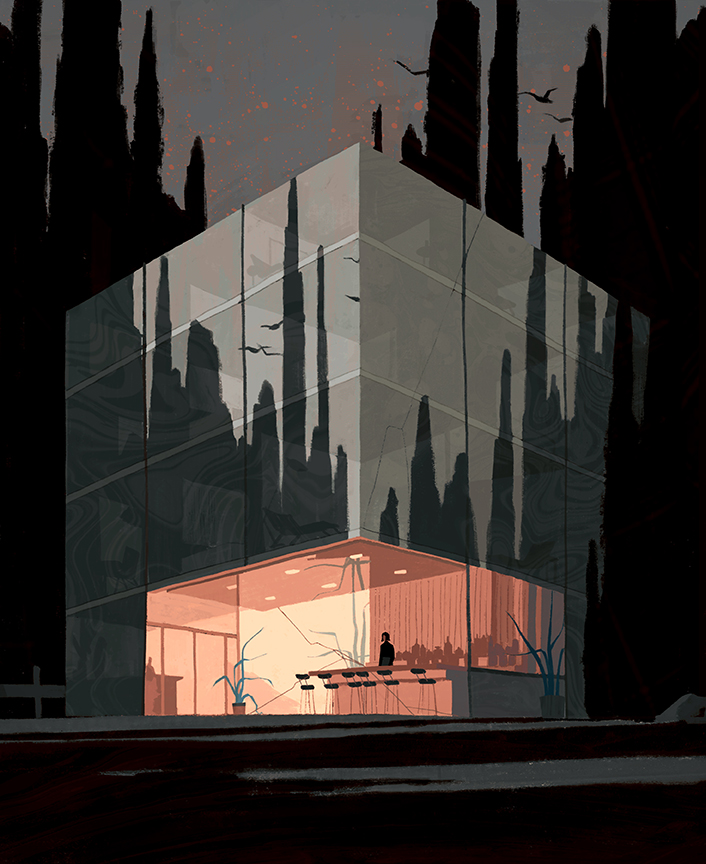 2. Tell us about your aesthetic.
I would describe my aesthetic as dramatic and surreal. I enjoy creating artwork that is extremely atmospheric and emotional, so I gravitate towards dark silhouettes and sharp shadows to get that effect. Although my work is rooted in realism, I try to skew aspects of it so that the world looks a bit off-kilter.
3. What is your favourite medium and why?
Most of my work is digital, so I appreciate digital mediums the most. It is extremely time efficient and very forgiving- I can create an absolute monstrosity and still find a way to salvage it with fancy texture overlays and the hue and saturation sliders. It also requires the least amount of physical space.
4. What is your artistic process like?
My process starts with pen and pencil sketches on paper. I usually make a big mess in a journal, trying to jot down every idea I have, before I begin to expand and flesh out more concrete ideas and compositions. I then draw it again in Photoshop for legibility, and then begin rendering the image out in black and white. Color comes next, more rendering, and finally textures at the very end.
5. Who and/or what inspires your work?
Edward Hopper is my biggest inspiration to date. I love how his paintings make me feel, sort of like a voyeur in a cold sterile world. Film and animation also inspire my work, especially cinematography and funky animations.
6. What role does art play in your life? How does it change the way you view the world?
Art is a just form of communication for me, or just another medium to share ideas and stories with. I like to use it to express certain things that would be harder to describe in words or any other medium, and have found that things are a lot more interesting when it is visually stimulating.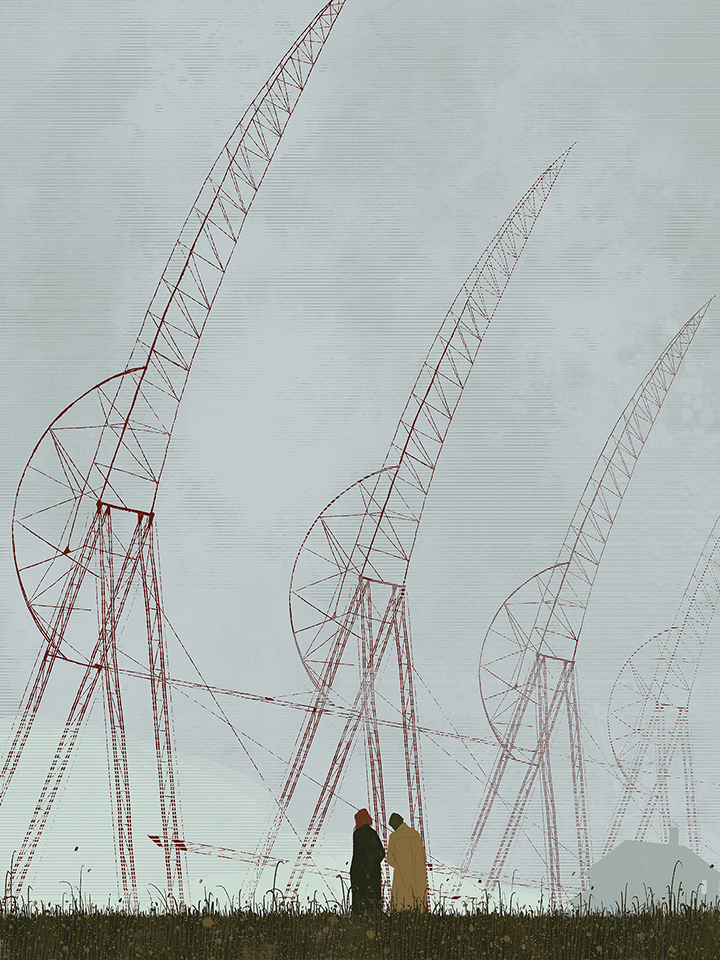 7. Where did you study?
I studied at Ringling College of Art and Design in Florida where I received a bachelor's in illustration.
8. Where do you see yourself in five years?
In five years, I see myself with several book covers and comics in my portfolio. I'll be in NYC living with my girlfriend and a fat cat in a cute apartment that has a balcony.
9. What about in ten?
In ten years, I hope I'll have traveled a lot and am living somewhere else, maybe outside of the United States. I also hope that I'll be a professor in a college teaching art, and that I'll have completed another major in another field.
10. What do you hope to achieve with your art?
I hope to just be able to share my stories and ideas with others, and hopefully inspire or influence them in some way. I'm not very good with words, so if I can communicate something deep and complex with others with just pictures, that would be pretty cool.
11. Now, tell us a little more about you as a person: what is your favourite food?
I love seafood, especially salmon steak that's been pan fried until it's browned and crispy on both sides and the skin is all crackly.
12. Favourite book?
My favorite comic book is Beautiful Darkness by Fabien Vehlmann.
13. Favourite genre of music?
I love psychedelic rock and artists like Blood Orange, Rina Sawayama, and Mitski.
14. What are your hobbies?
I like to watch movies, needle felt, embroider, and travel.
15. If you weren't an artist, what would you be?
I would've liked to be a historian or a sociologist. I love learning about how we got to where we are and human behavior.