Instagram: @kathrynleviton_
Website: www.kathrynleviton.com
1. What's your story? Where are you from?
Hey, I'm Kat an Illustrator and Animator from the UK. I grew up in a Little village in Kent where I am now based however the last four years I have lived in Falmouth, Cornwall where I went to Uni and feel that is the place that shaped me most. I have been lucky enough to always live close to nature and it is the main resource for my creative brain. I have been brought up by encouraging parents for what I do and my path always lead to the arts.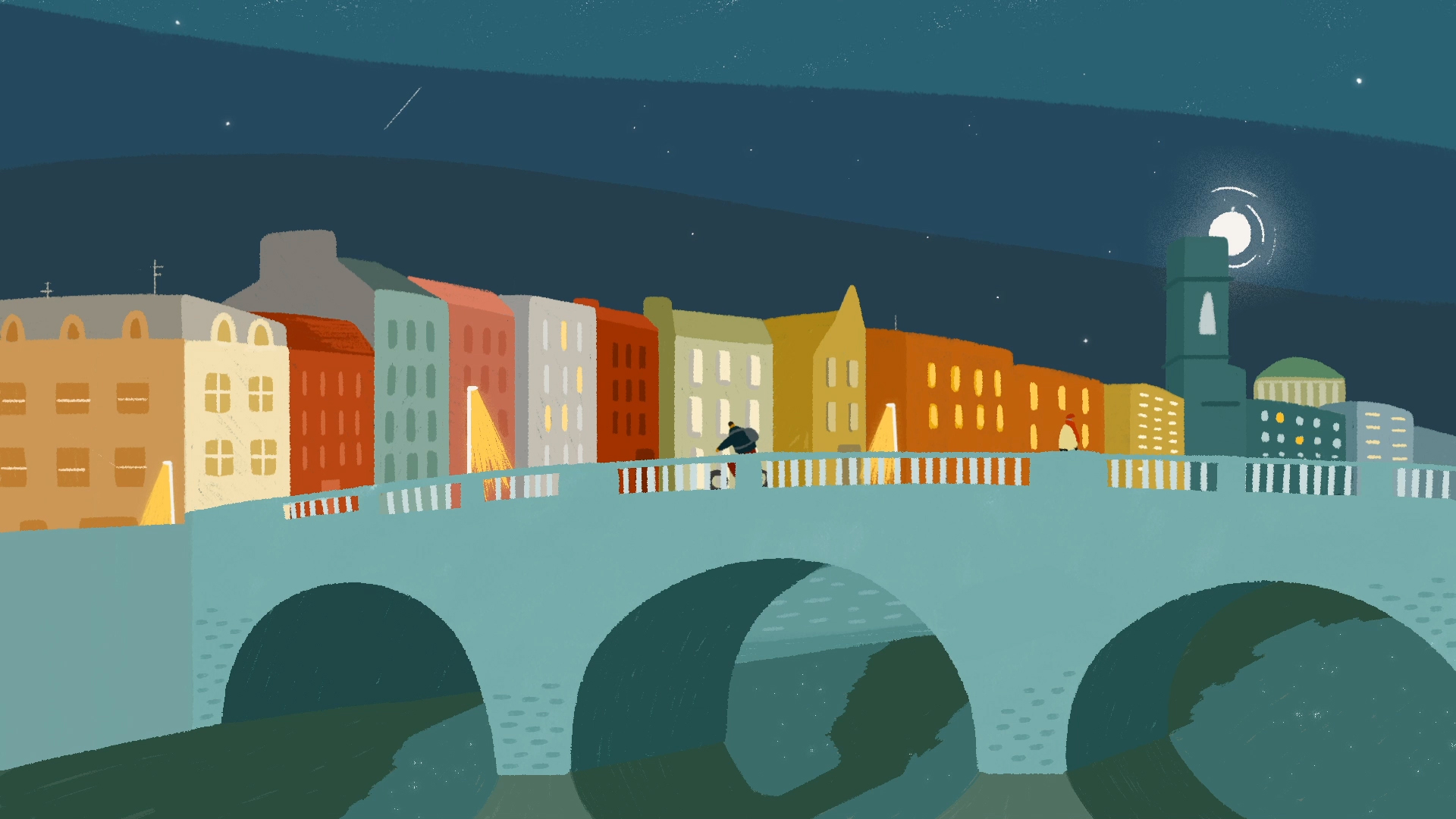 2. Tell us about your aesthetic.
I enjoy creating pieces that make you feel like your dreaming or looking for hidden messages, that tell a story although most of the time I am trying to work out what that story is after I have drawn it. I love to play with colour and mixed mediums and I try to create a bold image built on a load of subtle and delicate things.
3. What is your favourite medium and why?
I guess my favourite would be digital, I use photoshop for illustrating and it gives me access to a wider variety of colours, brushes and textures to create artwork that is as close to what I imagine in my head. Although there really isn't a feeling better than creating something that exists in the real world, so I love to paint with acrylic/oil and draw with pencil on paper. Makes me feel all warm inside.
4. What is your artistic process like?
It is mainly chaos however there is sometimes a method. I will likely take an idea from themes or words I have written down; I will scribble on a large sheet of paper building a collection of small images or ideas and usually I will find something that translates what I am looking for and run with it (like literally run with it in a field somewhere shouting "YEEEEEWW"). Depending on my mood, I will choose between a digital or traditional practice to then create the piece.
5. Who and/or what inspires your work?
My inspiration goes in waves and comes from different angles, I will find inspiration in a subject or an art movement and enjoy it and figure out what it means to me and then move on to the next, I want to always be changing and adapting my work and different points of inspiration allow that. I take a lot of inspiration from the great surrealist painters and recently I have enjoyed studying the renaissance period, finding a new love for it and it is fun to adapt it to my own style. Mostly I will be inspired by books I read, museums I go to and everyday occurrences.
6. What role does art play in your life? How does it change the way you view the world?
I think art is a great way for me to digest my own existence in this world and challenge the way I view it. Art has always been personal and it feels sometimes that I'm presenting this thing to the world, a little piece of how it made me feel and its scary but it's also essential for me to even keep sane, you know?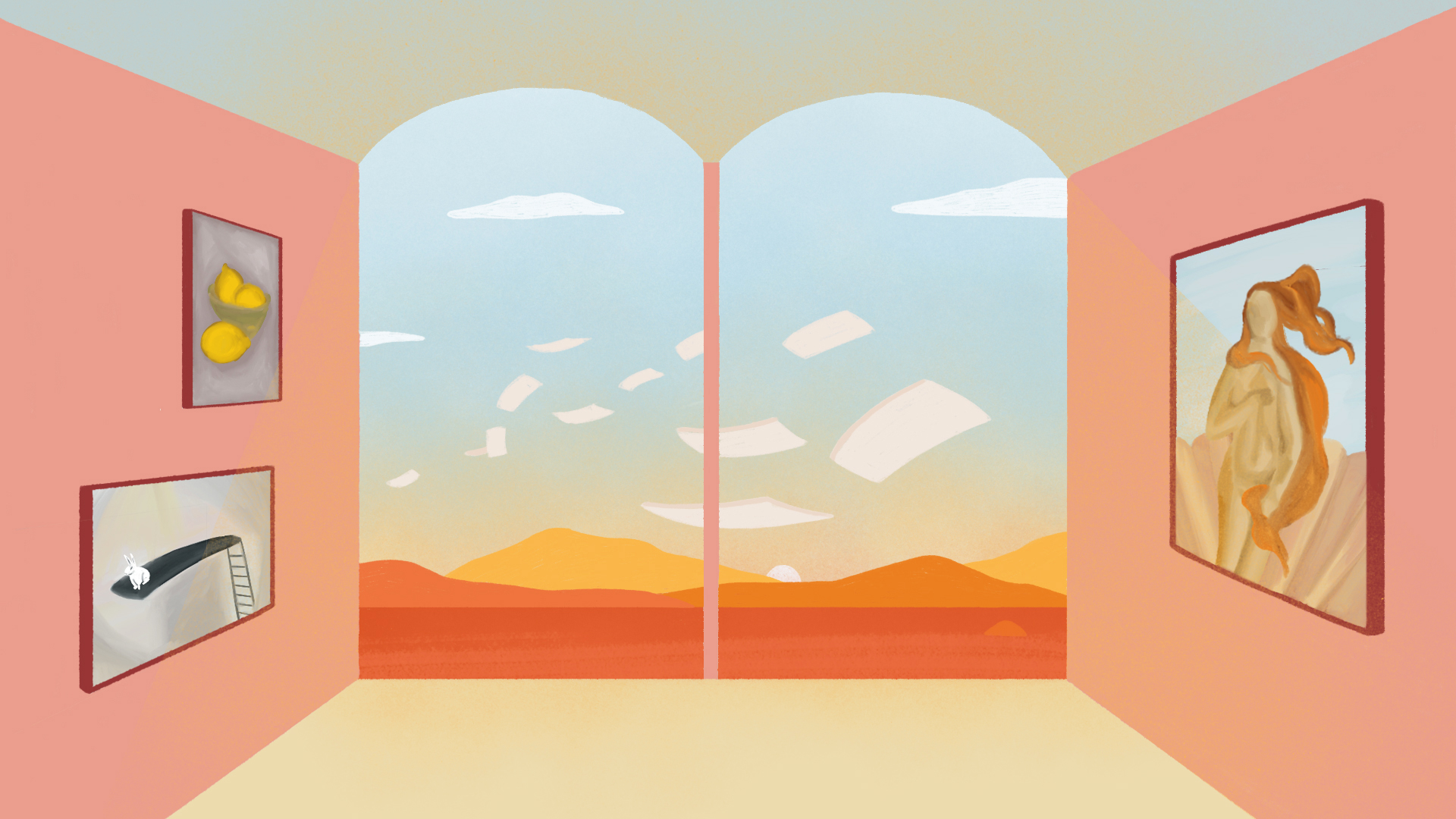 7. Where did you study?
I Studied Animation and VFX at Falmouth University in Cornwall UK. It's a beach town where I met a lot of amazing people that inspire me to this day. My experience at university built my relationship with animation and illustration to become what it is today and I am so grateful for the amazing times I had there.
8. Where do you see yourself in five years?
Still doing what I love, hopefully I will have gained many more amazing experiences personally and professionally, learnt a couple more lessons. I definitely want to have directed a few more animated shorts by then.
9. What about in ten?
I'm always dreaming of one day running my own studio, working on both animation and illustration projects, build a creative environment with weird and wonderful people. A little community space with a gallery, workshops and music. Just having a good time really.
10. What do you hope to achieve with your art?
A lifetime of self-expression, growth and discovery.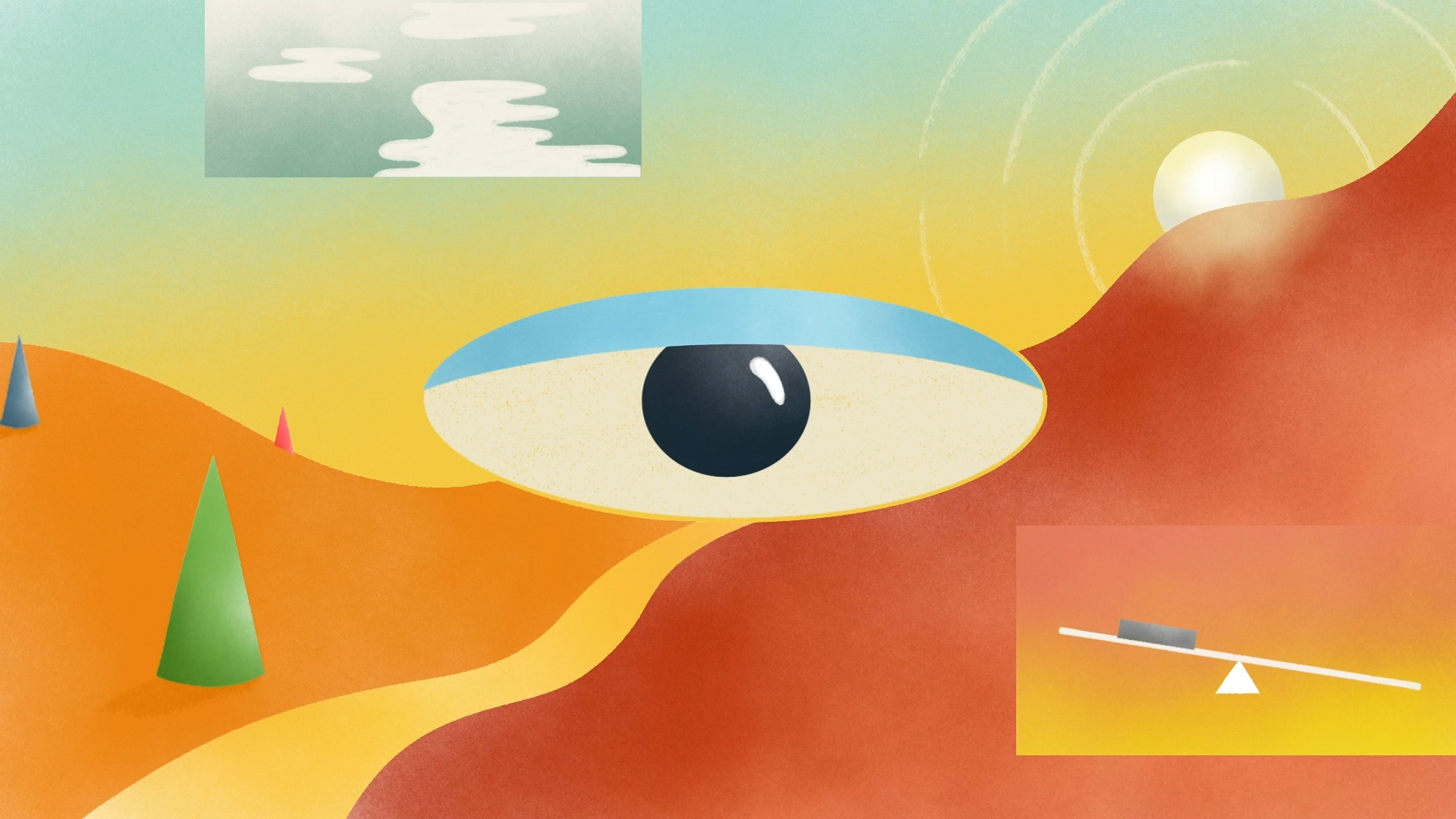 11. Now, tell us a little more about you as a person: what is your favourite food?
Italian.
12. Favourite book?
The Alchemist, Paulo Coelho. Such beautiful writing, it taught me how to deal with an aching heart 'well that's good your heart is alive. Keep listening to what it has to say'.
13. Favourite genre of music?
When I can fit anything other than Cher into my playlist, I love a bit of funk n soul and classical. Been into a cheeky bit of native American flute music recently.
14. What are your hobbies?
I'm always out walking; I could walk forever. I am so lucky to live surrounded by nature with fields, horses and sheep and trees that tower over me in the woods, it's been a hobby just getting my head together really, through this crazy year I'm finally learning to connect with myself and it feels pretty good.
15. If you weren't an artist, what would you be?
I always loved animals growing up and I was so close to not doing my A-levels and go study animal management at college, I wanted to take care of them maybe become a vet. It is something I am looking to bring into my life again, it's hard to think you're doing any good in the world sat at a laptop but I'm working on it.