Instagram: @katie.gorbacheva
1. What's your story? Where are you from?
Hi! My name is Katie. I'm from a small town in Ryazan. It's in Russia. When I graduated from university, I moved to St. Petersburg. In this big city, I mastered the profession of graphic designer. But after 6 years, I came home. Now I work in the field of illustration.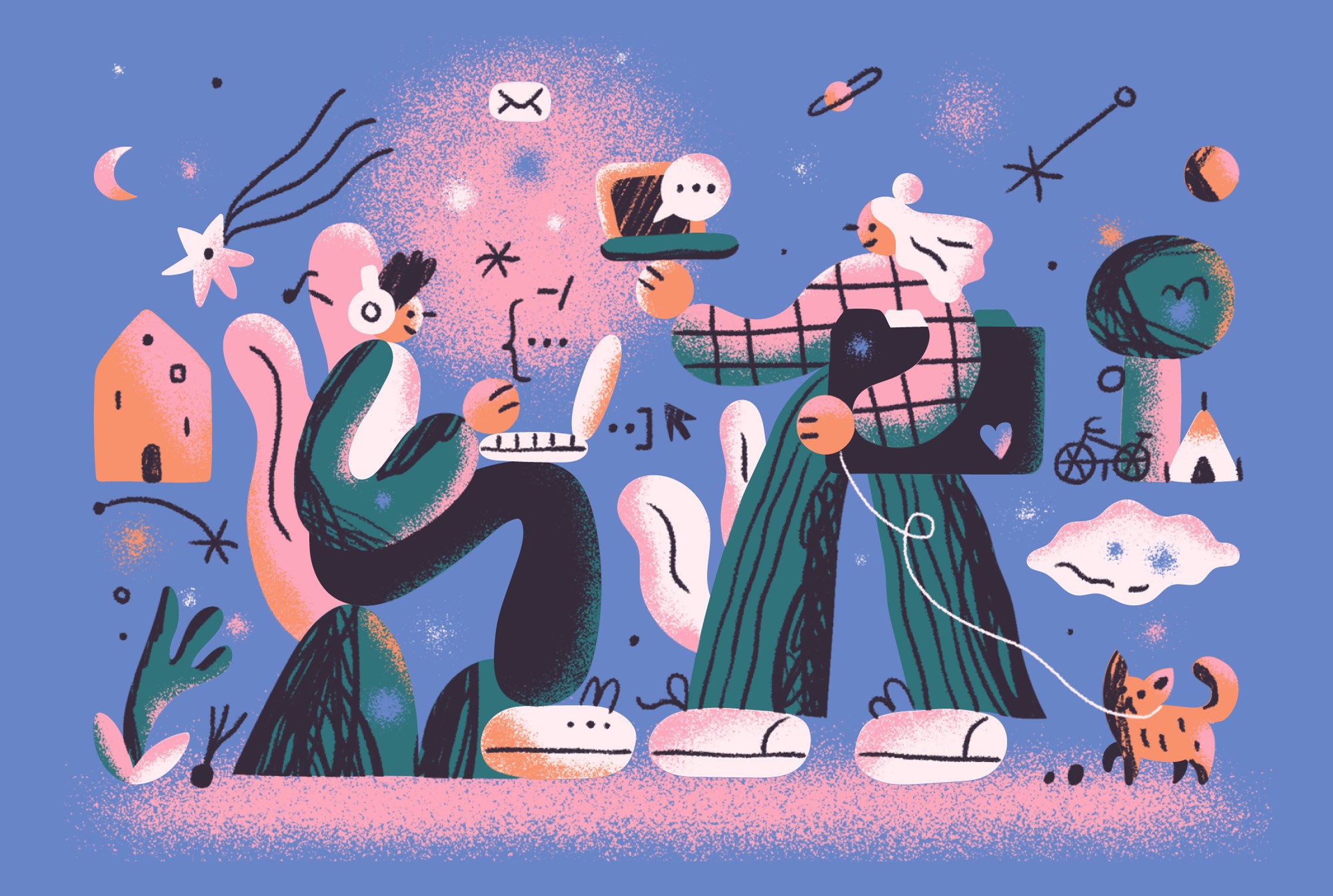 2. Tell us about your aesthetic.
In my illustrations, I try to pay more attention to form, texture and color. But first, I think about the story I want to tell. I like to combine large stylised forms and lines.
3. What is your favourite medium and why?
For the last six years, I've only been working on a computer. But I always start with sketches. I have sketchbooks in which I make sketches of different shapes and objects. When I can't think of anything, I flip through them in search of new solutions. For me, a sketchbook is a library of ideas and techniques. But soon, I want to try acrylic paints and gouache. I miss decorative painting.
4. What is your artistic process like?
Before I get to work, I study the material. I read carefully about what I'm going to draw. I look at other images and photos on the subject. Then I draw a sketch. Sometimes it has to be reworked several times. And only after the sketch is approved, I start working on the computer.
5. Who and/or what inspires your work?
I am inspired by plant forms, architecture, animal images and desert landscapes. My style is just beginning to take shape, but it has been influenced by cubism, surrealism and naive art. I love to study the works of Georges Braque, Fernand Léger, Giorgio de Chirico, Rene Magritte, Henri Rousseau and Tarsila do Amaral.
6. What role does art play in your life? How does it change the way you view the world?
I started painting when I was a kid. At first, it was a way for me to explore the world and tell others how I see it. Then fine arts became my hobby. I decided to choose an artistic profession in order to become famous :) For me, creativity will always be a way to talk to others about my perception of the world and events.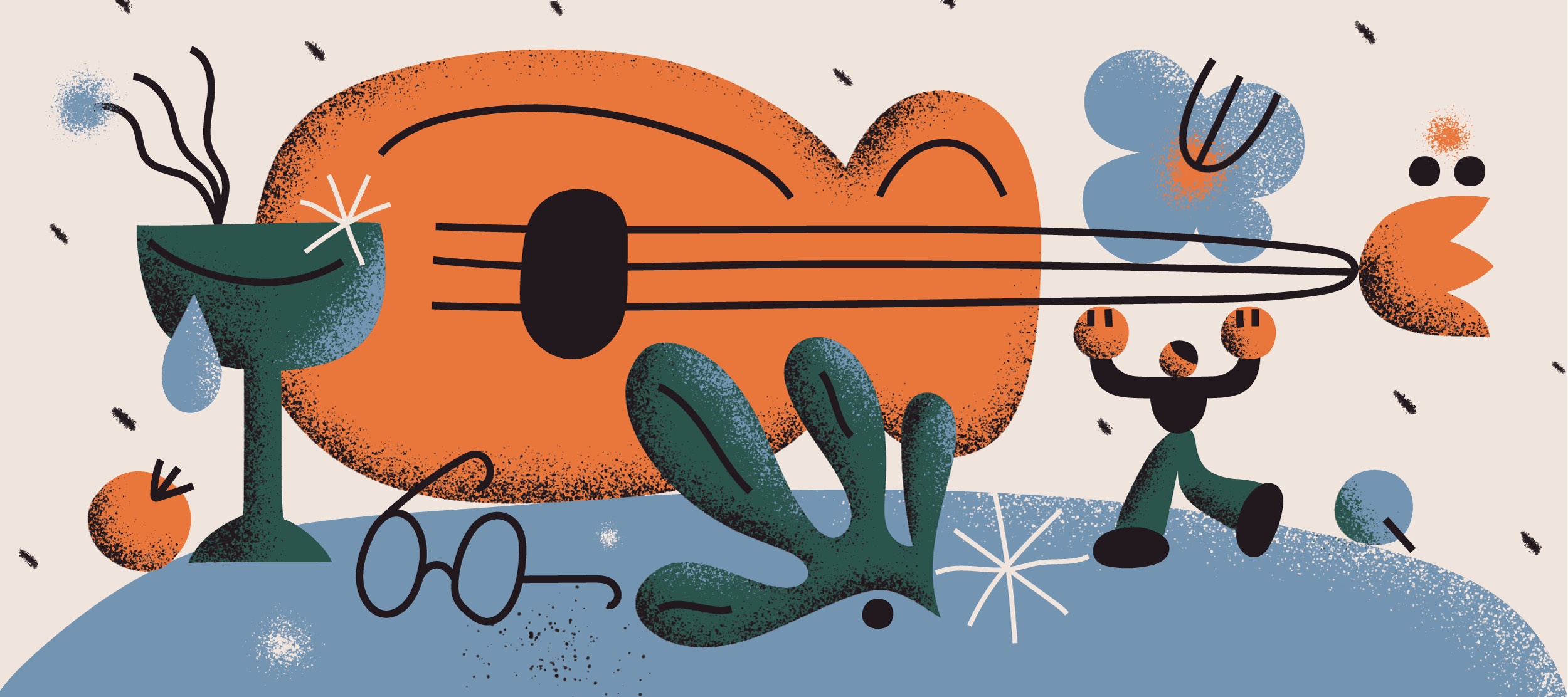 7. Where did you study?
I graduated from Moscow State University of Culture and Arts. The university branch was located in my hometown of Ryazan. I studied Design at the Faculty of Arts. It was a beautiful and carefree time, when all you had to do was draw.
8. Where do you see yourself in five years?
In my own art studio, at an abandoned factory. I hope to publish some of my illustrated books. I also want to do painting and hand-printing.
9. What about in ten?
I'm learning to be more spontaneous and so I don't want to think about such a distant future :)
10. What do you hope to achieve with your art?
I want my art to reflect the charm of simple life. Strangers, everyday life, food, landscape, cinema and talking to a friend can be inspiring.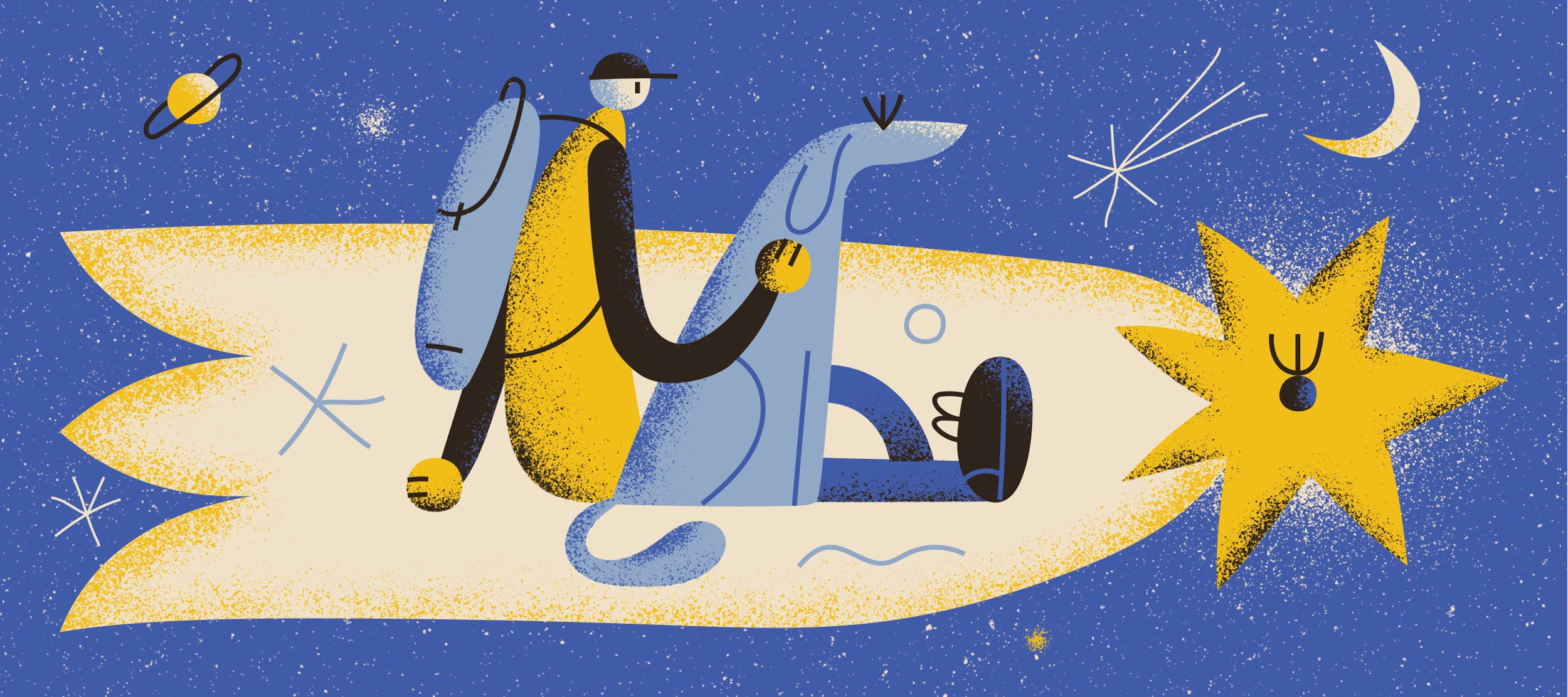 11. Now, tell us a little more about you as a person: what is your favourite food?
I like pasta and pizza. Аnd I can't live without chocolate.
12. Favourite book?
I really like to read literature of different genres. From the last books I liked Elena Ferrante's works from the Neapolitan Quartet cycle so much.
13. Favourite genre of music?
I love inspirational music that can relax me or motivate me for new works. Sometimes music can be heard in the most ordinary sounds, like birds singing or drops of rain on glass.
14. What are your hobbies?
I was very lucky because my major activity became my hobby. I also really like to walk through my hometown, study its architecture, or cook simple but very delicious dishes for my loved ones.
15. If you weren't an artist, what would you be?
I can't imagine my life without creativity. I see inspiration in everything and I get a lot of pleasure from what I do.